Style Saboteur – You're Getting Married
Published on December 30, 2016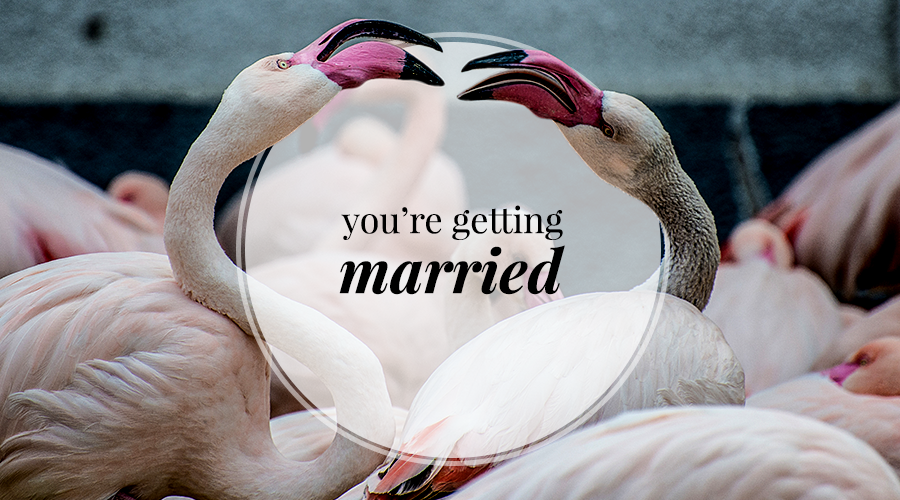 Your wedding should be the pinnacle of your personal style. After all, if you're not going to look your best at your wedding, when are you going to put in the effort? Still, many guys wrestle with the decision to rent or buy a tuxedo for the big day. They think How often am I going to wear a tux? Should I really buy a tuxedo for one event?
The leading cause of atrociousness at weddings is the baggy, notch lapel, two button, rental garments that are erroneously called tuxedos. Don't fall into this trap.
If you're getting married this year, it should be your best dressed year and nobody is dressed their best in rental clothing. We know, when it comes to buying vs. renting, maybe you're thinking, How much does a tuxedo cost? Can't I save money by renting? With rentals averaging about $200 and a quality tuxedo going for about $600, you might save some coin. But here's the thing, when the wedding bells start to ring, they tend to be more of a chorus. So, yes, you may be getting a tuxedo for one event, but owning one means you're ready for anybody else's wedding and any other event. And if you get one made-to-measure you also get one that fits you flawlessly, not one of those lumpy sacks some kid wore to prom two weeks before you got married in it.
---
Start Here
---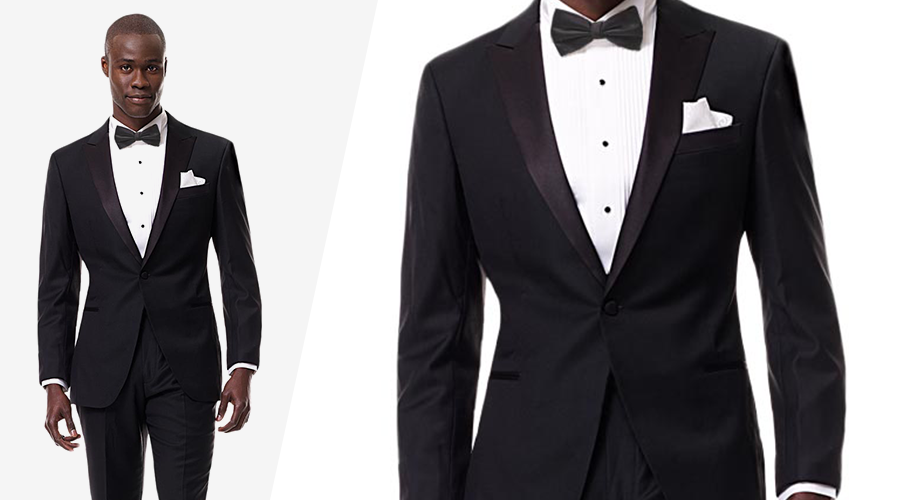 The classic black tuxedo with peak lapels is a no-brainer. You could have worn it to dinner at Downton Abbey and fit right in and you can wear it to your wedding.
---
Midnight Blue Shawl Lapel Tuxedo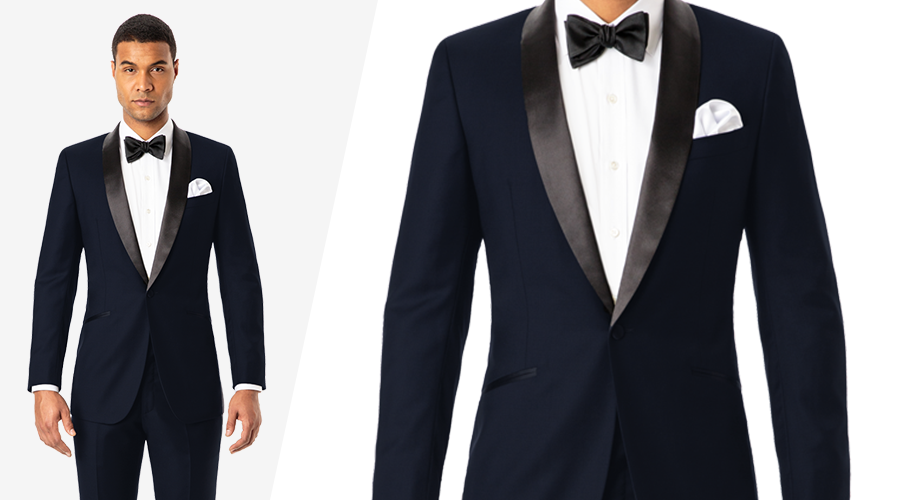 First popularized in the early 20th century, the midnight blue tuxedo with a shawl lapel brings a certain rakish flair to your black tie look. You could have worn it to a Gatsby party and you can wear it to your wedding.
---
Royal Blue Dinner Jacket and Black Tuxedo Pants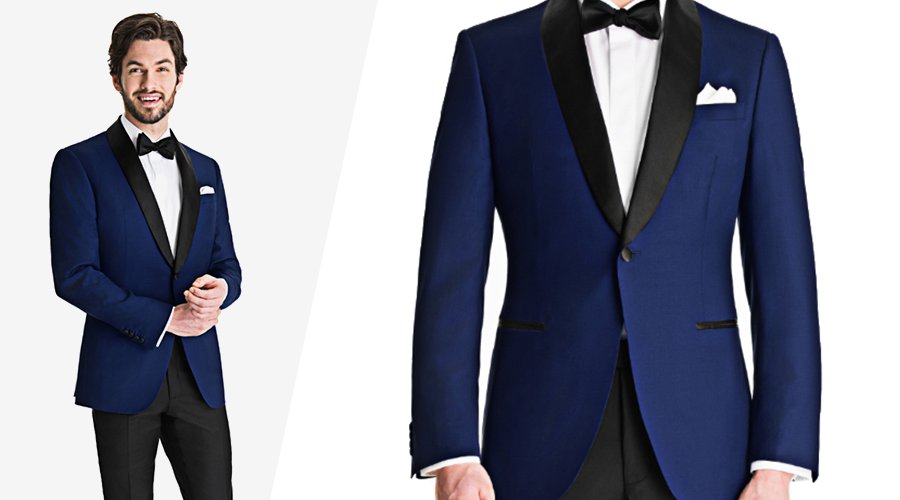 The contrasting dinner jacket were, at first, a way to lighten up black tie looks for warmer weather but, by the end of the 20th century, became just another way to stand out in a sea of penguin-esque tuxedos. You could have worn it to your parents' wedding and you can wear it to your wedding.
---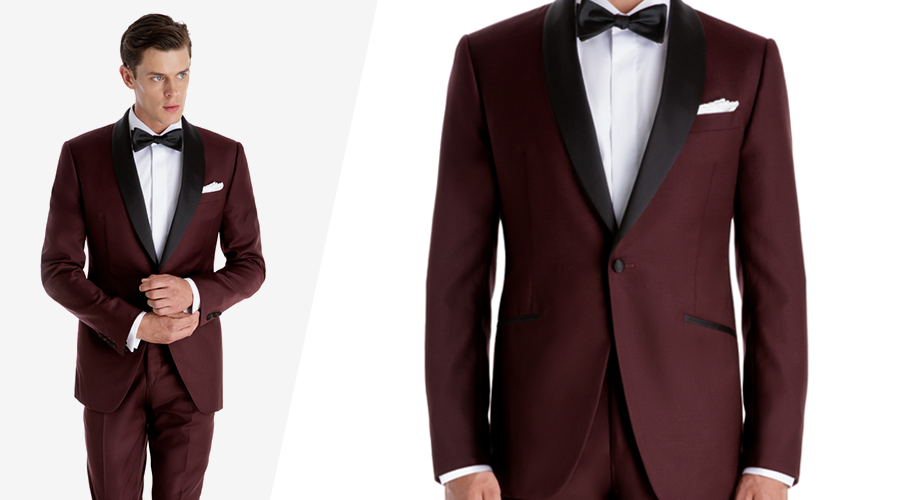 The leading men of Hollywood have been all over the alternative color tuxes and for your wedding, you should be the leading man. You could have worn it to receive an Oscar and you can wear it to your wedding.
---
Like What You See? There's More.
We'll send you style advice and intel for the modern man.
---