How To Wear A Vest And Matching Jacket
Published on September 2, 2016
If weddings are the first thing you think of when you hear three-piece suit, you're not alone. Lots of guys get three-piece wedding suits. But when the wedding is over the vest goes into the closet, never to be seen again. If you want to use a vest to create more outfits here's a step by step guide to getting the look, featuring the new Rivington Brown Custom Blazer and Vest by Black Lapel.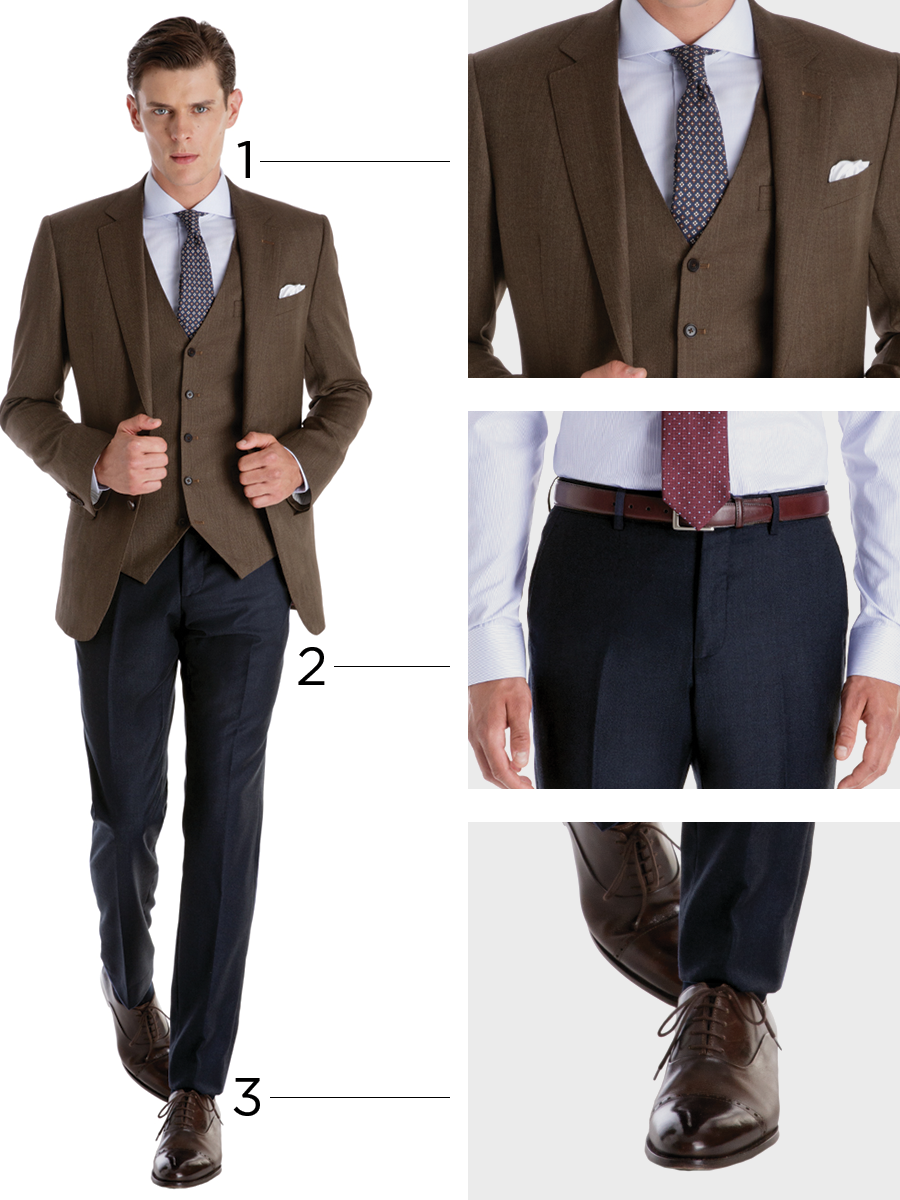 ---
1: Choose the right suit vest and jacket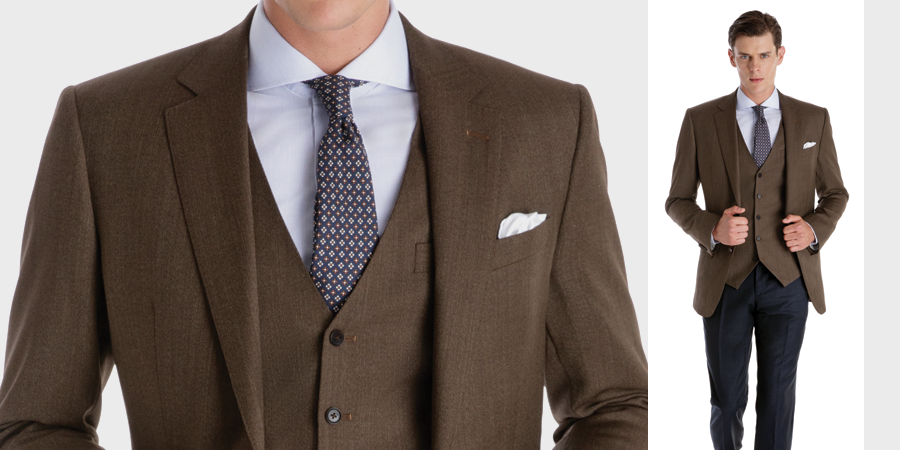 Those who know how to wear a vest and jacket know it's a look that can be done with any jacket and vest, but some choices are better than others. For instance, a pinstripe suit vest and jacket would not work because the vertical lines created by the suit vest and jacket would come to a sudden stop at the midway point. The resulting look would visually split the wearer in half. Now, we can hear many of you saying to yourselves "I know how to wear a vest and a jacket now. I'll just stick with solids." True, this look can be pulled off with solid suit vests and jackets, but it's not as simple as that. Depending on what else you wear it with, wearing a solid suit vest and jacket can end up making you look like you're wearing a Rubik's cube.
So if pinstripes are off-limits but solids aren't always the best choice, what's left? Subtle, micro-patterns and textures. Take this micro-herringbone vest and jacket combination the Black Lapel Rivington fabric. The textured look of this jacket and vest make it a great choice for a matching vest and jacket outfit.
---
2: Choose the contrast color to match your suit vest and jacket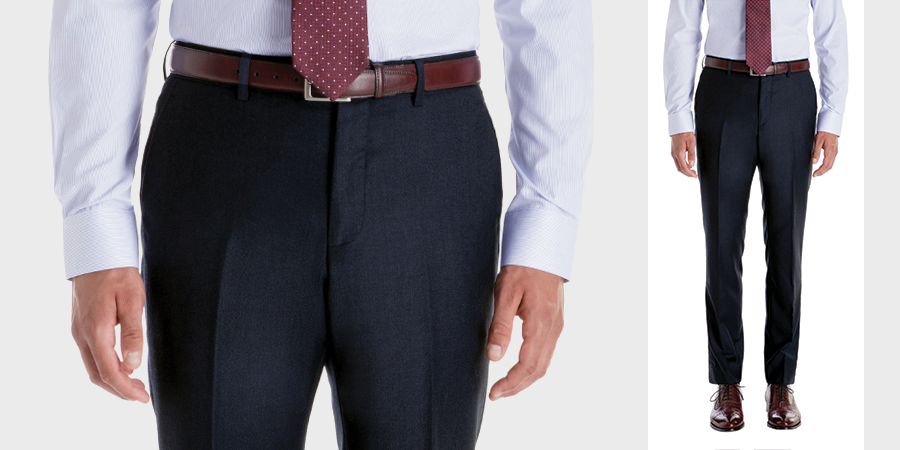 The fabric we've chosen here, the Rivington , comes in three colors, the original Dusk Blue, and the new Gray and Brown versions. Since we chose brown for this outfit, we chose blue as the contrasting color. Why blue? Blue comes in so many shades it's always easy for us to find a blue shirt (like the Light Blue Solid Twill Weave Custom Dress Shirt we used here) and navy blue pants (like the Navy Blue Saxony Custom Pants we used here). You've probably got these items in your closet too. If not, you really should. Here's why you should have some blue dress shirts hanging around and here's why you should have some blue suit pants on hand as well.
---
3: Bring your look together.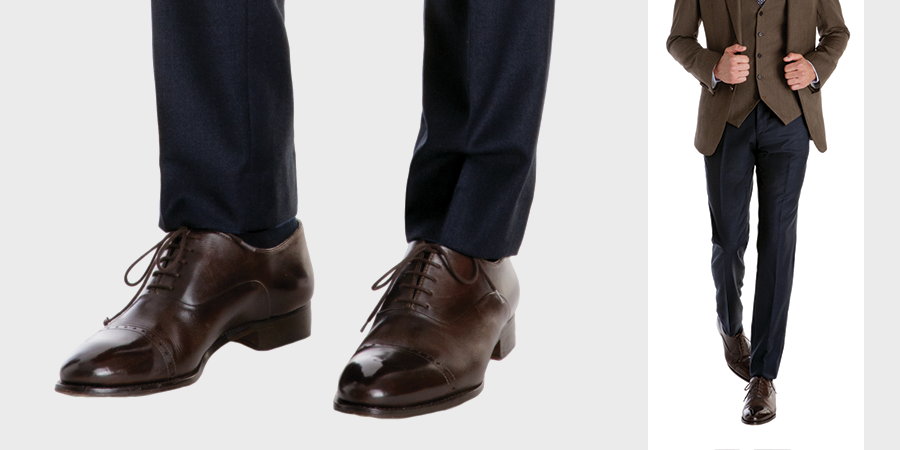 You're almost all the way to a great outfit, but this is where so many guys go off the rails. Here, we kept the look cohesive with dark brown shoes that echo the brown in the suit vest and jacket. The tie brings the entire color palette together with it's blue base, brown accents, and even a bit of white to play off of the light flecks in the vest, jacket and white pocket square.
---
How to Wear a Vest: Variations on a Theme
Once you've mastered the look above, you can start to mix two-piece suit with an alternative vest . When you know how to wear a vest with anything, the possibilities are endless.
---
Get the Look
You can make this look your own. Choose the fabrics, cuts and colors that you like with custom clothes by Black Lapel. Start here: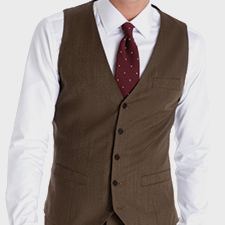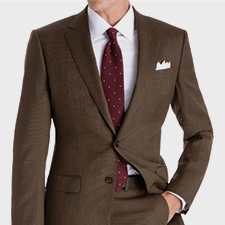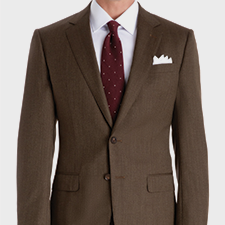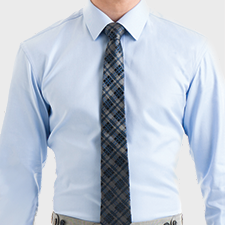 ---
Like What You See? There's More.
We'll send you style advice and intel for the modern man.
---