How To Wear A Vest The Modern Way
Published on February 5, 2016
h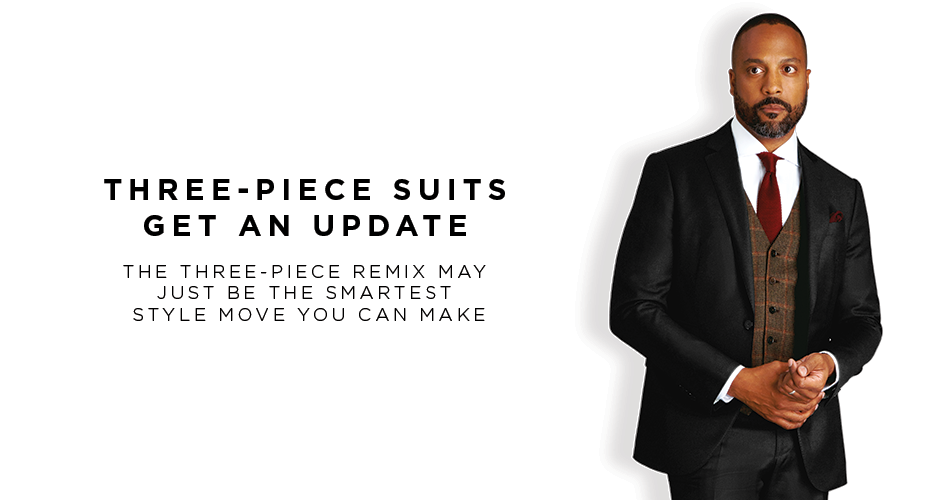 A three-piece suit says a lot about the guy wearing it. At a wedding it usually signifies that you're the groom or a groomsman. At the office it often signifies that you're the boss or one of the bossmen. Basically any time there is a guy who has official himself-men, a three-piece suit is appropriate.
But adding an alternate vest to a suit says something different. It's a less intimidating look (read: you shouldn't be intimidated about trying it) and a modern way to remix a three-piece suit. Pulling it off is quite simple, just be sure the vest and the suit are connected in some way. Here's how to wear a vest the modern way:
---
Color Harmony
Nothing adds a touch of color to a black suit like a patterned vest. Just be sure to do it subtly. Here we used the windowpane pattern in the vest to echo the deep, dark red tones of the tie, socks and shoes.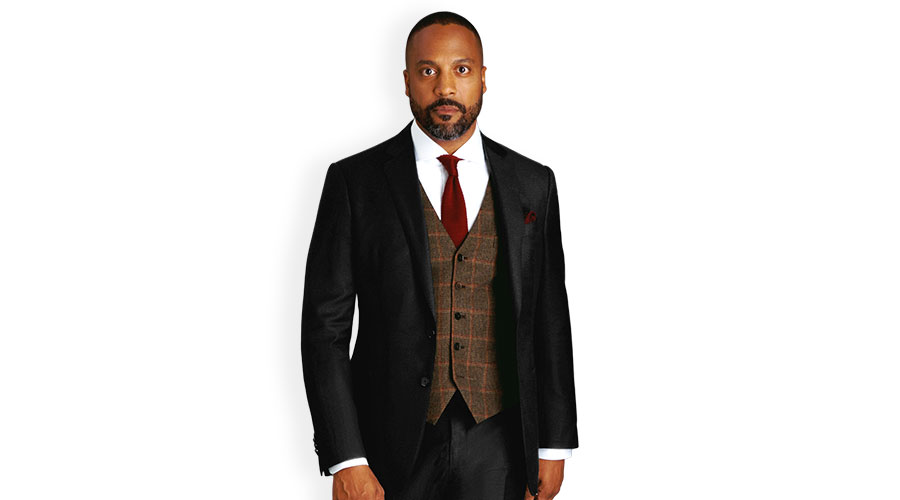 Cobble Hill Brown with Burgundy Windowpane Custom Vest
White Solid Broadcloth Custom Dress Shirt
---
Everybody Chill
This vest quiets down and grounds the strong plaid of this suit. The suit has a few features that can be intimidating, the plaid pattern and the burnt orange overcheck. Don't go overboard by adding another strong color or a loud patterned vest. Keep things simple, like we did here with a charcoal gray vest that anchors the whole look.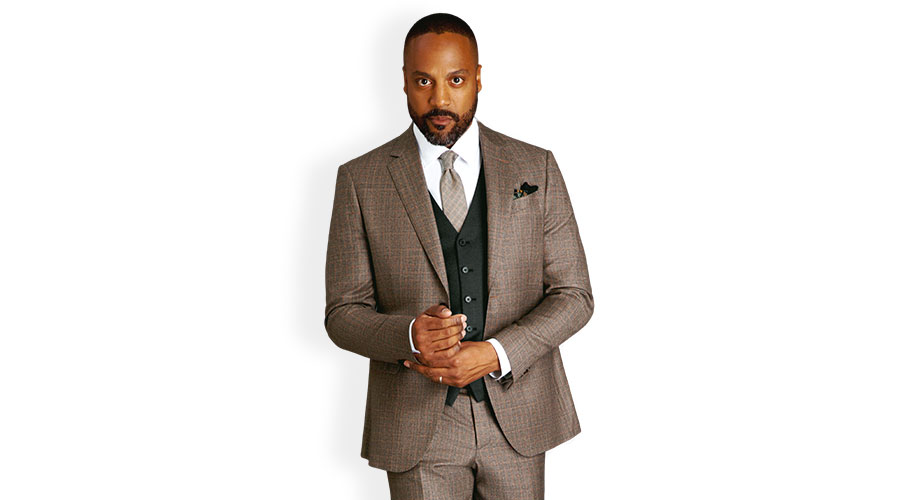 Highbridge Charcoal Houndstooth Custom Vest
Brownstone Brown Glen Plaid Custom Suit
White Solid Broadcloth Custom Dress Shirt
---
Classic Colors, Timeless Style
Blue and gray are backbone of any well-dressed man's closet, especially when it comes to suiting. Outfits like a navy blue blazer and gray pants are traditional and easy pairings. To update this color combo, try mixing a gray vest into a blue suit. As noted above, a solid vest provides a simple backdrop on which to apply some pattern, like a check suit and a striped knit tie. When the vest is a neutral gray you can pair it with almost anything, but we still love the timelessly elegant blue and gray combo.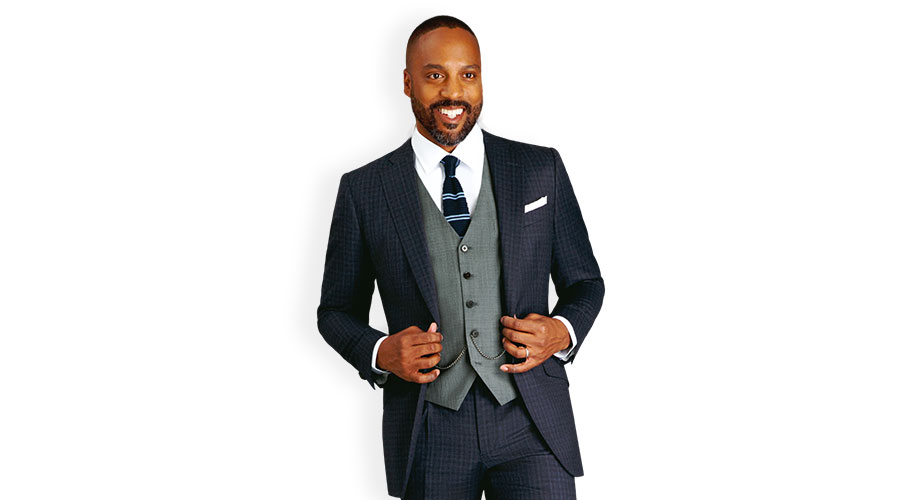 Flatiron Blue Fine Check Custom Suit
White Solid Broadcloth Custom Dress Shirt
---
These are only a few ideas on how to wear a vest in a more modern way than just wearing a uniform three-piece suit. Need some remixes of your own?
---
Like What You See? There's More.
We'll send you style advice and intel for the modern man.
---