The Pulp Fiction Characters' Guide To Style
Published on April 14, 2017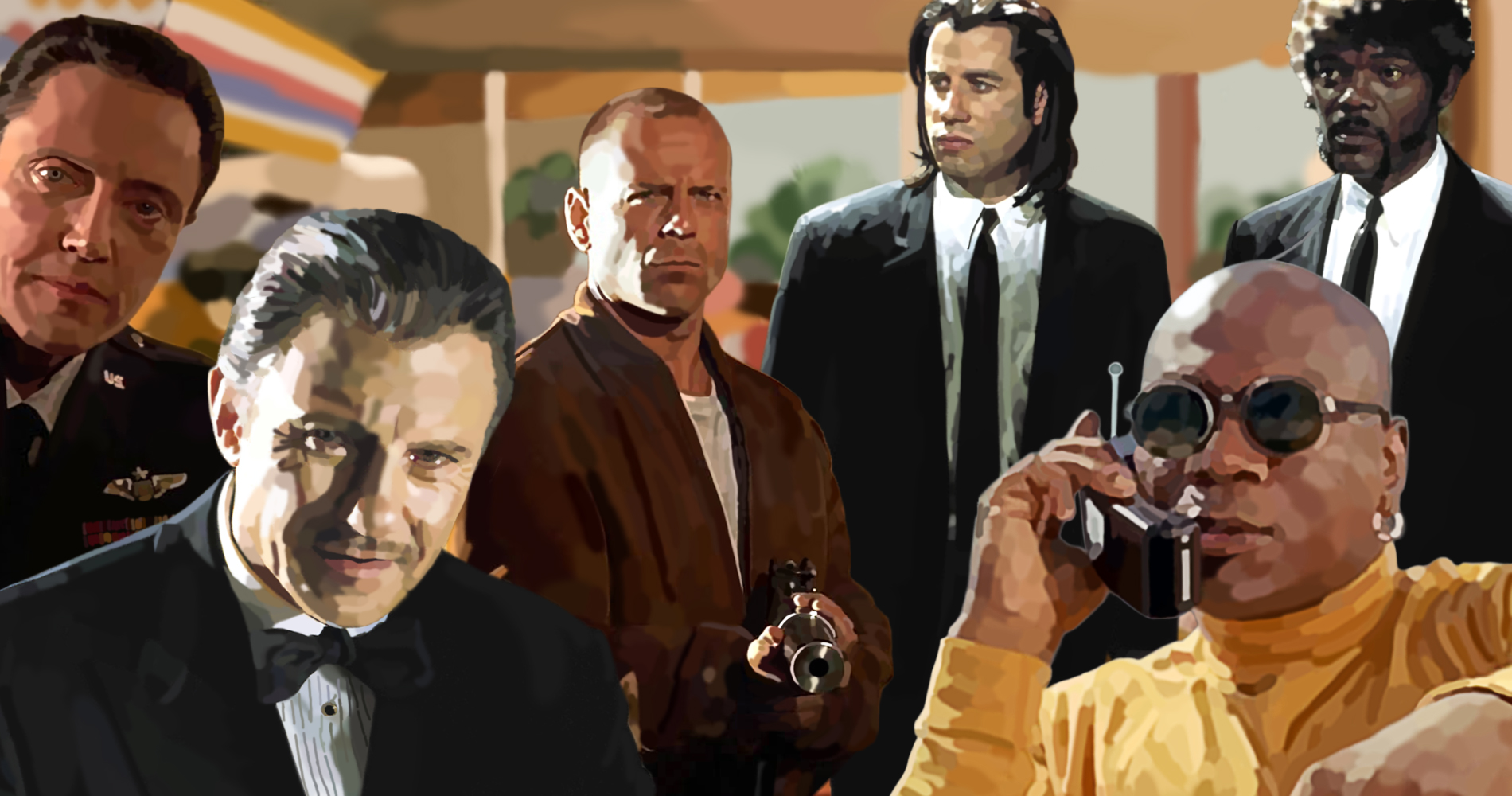 Pulp Fiction Characters
Quentin Tarantino is known for his style. He's known for his dialogue-heavy, yet completely cinematic writing style. He's known for a directing style that, due to his encyclopedic knowledge of film history, borrows from all the greats.
Pulp Fiction, many people's introduction to Tarantino's work, is a masterpiece. Pulp Fiction has had a huge influence on popular culture. Pulp Fiction forever linked Samuel L. Jackson with the word motherfucker and single-handedly revived John Travolta's then waning career.
Still, Pulp Fiction holds virtually no sway over the #menswear crowd. The men's fashion world is overlooking Pulp Fiction's hidden gems. Buried in the plot twists and character arcs are some pretty sound concepts for dressing well and looking your best. Here are five lessons in men's fashion every man can take away from Pulp Fiction.
---
Keep it simple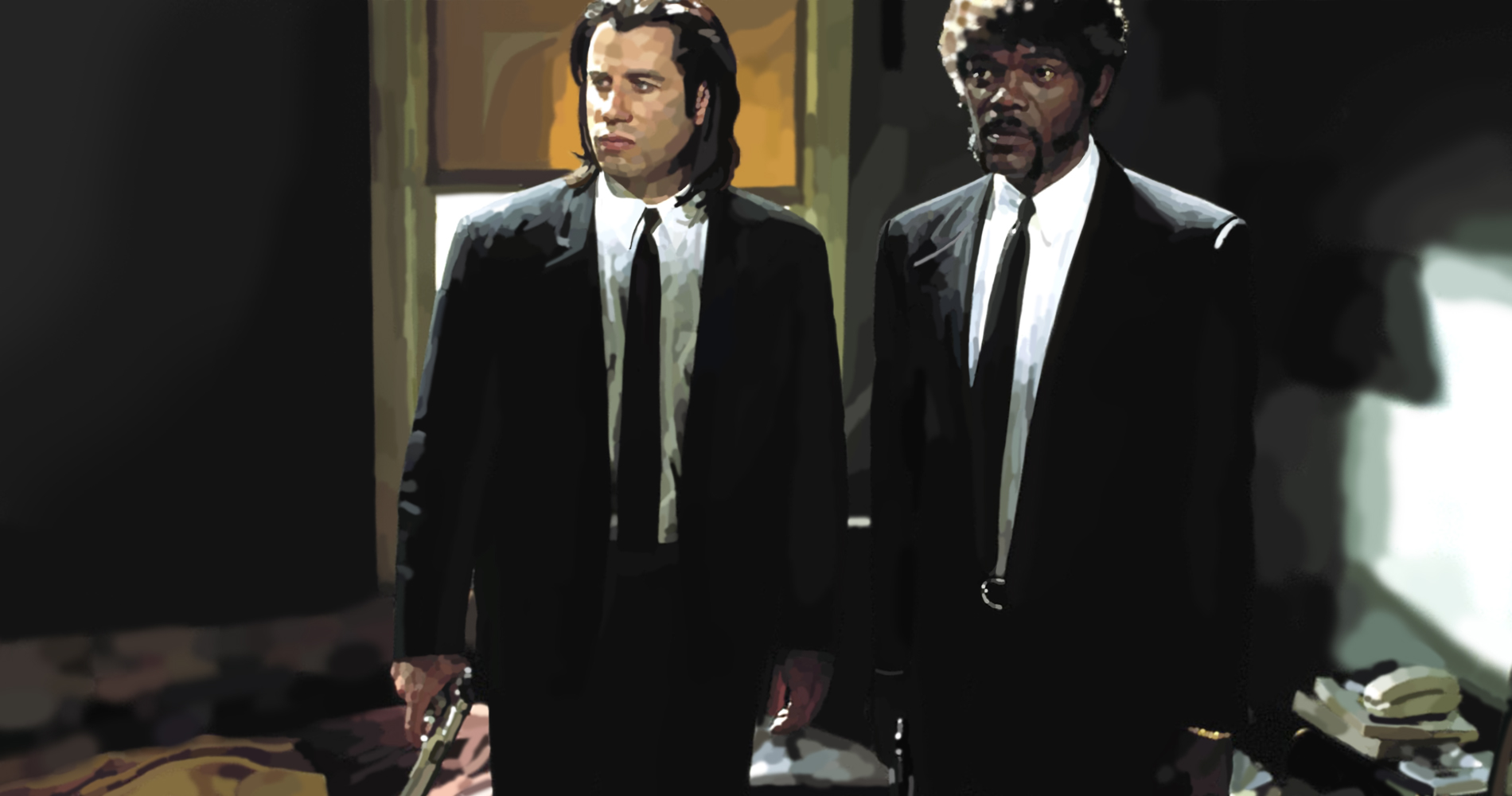 The first Pulp Fiction characters we meet are Honey Bunny and Pumpkin, the amateurish diner robbers played by Amanda Plummer and Tim Roth. They are temperamental, childish, and incompetent criminals making back-of-the-napkin plans one minute and committing felonies the next. And their outfits encapsulate their characters. The mishmash of colors, the impossibly frizzy hair, these hot messes are about to cause a hot mess. 
By contrast, when we first meet the professional hitmen Vincent and Jules, played by John Travolta and Samuel L. Jackson, they are not draped in a rainbow of colors or festooned with little accessories. They are all business in their black suits as they approach their work. We recognize that from how they look.

Although they could have used a trip to the tailor to get those suits to fit them better, they pulled off the black suit look by keeping the outfits simple.
Get The Look
---
Don't sleep on suede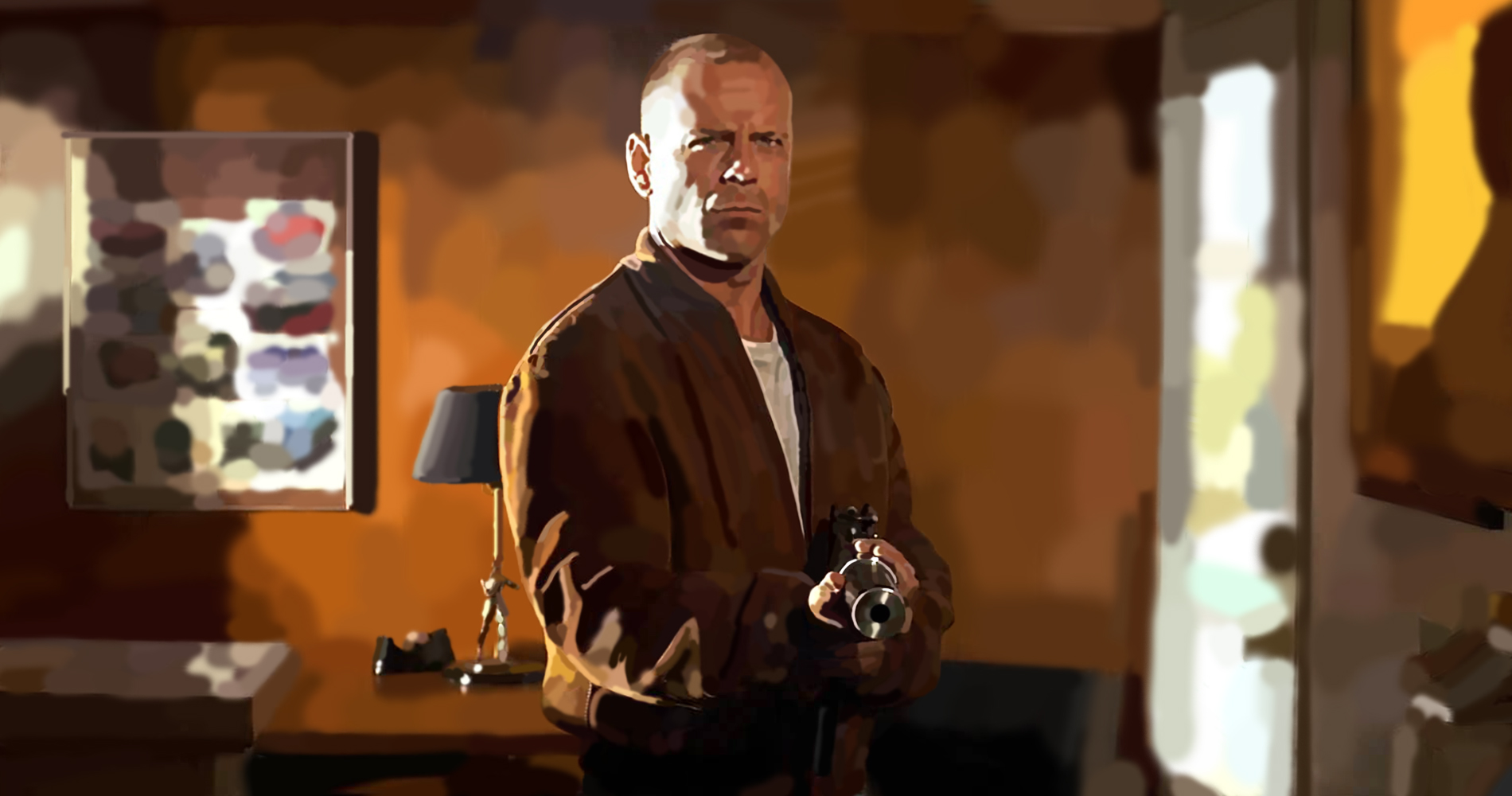 Bruce Willis shows the softer side of Butch the boxer who fawns over his girlfriend. Is it symbolism that this tough-as-leather boxer wears the softer side of the hide, suede? Probably not, but he does show us why the suede bomber jacket has had more comebacks than an aging boxer.
Perfect for running errands like retrieving your watch from your old apartment, finding a hit man in your bathroom, shooting him, cleaning the gun, driving away, then using your car as a weapon to try to kill the man you double-crossed, getting into a gunfight with him, then being taken prisoner by a pawnshop-owning, sadistic rapist, and finally, fighting your way out, saving the life of your nemesis, and stealing a motorcycle. You know, everyday errands like that. Don't fret over exposing suede to the elements, take care of your suede and it will take care of you.

Get The Look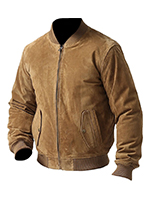 Suede Bomber by Coolhides
---
Slicked Back Never Dies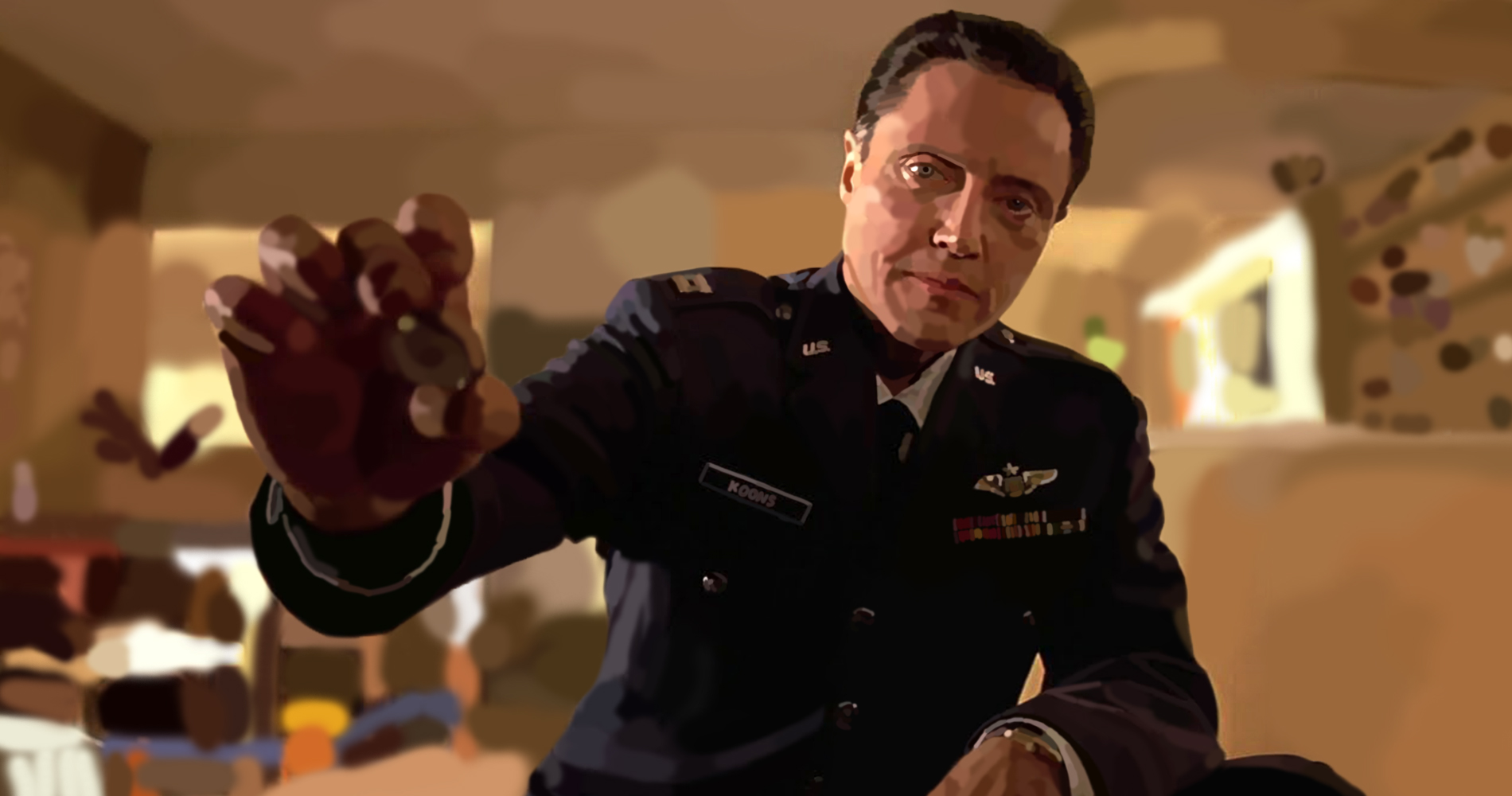 Christopher Walken plays a small but pivotal role in the movie as Captain Koons, a man of principles if there ever was one. (Seriously, would you endure what he had to sit through [pun intended] for a friend?) The character delivers a crucial monolog about the importance of a certain family heirloom straight into the camera.

Right away we know that Captain Koons means business because of his impeccable uniform and hair. Other actors in the film like Travolta and Harvey Keitel rock the slicked back look too, but Walken's character, being from a flashback to the Vietnam War era, shows how truly timeless this look is. He could wear his hair like that today and look just as put together as he did when Pulp Fiction came out in the 90s or when his character's scene took place in the 70s.
Get The Look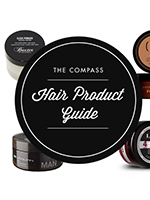 Use These Hair Products For Men For Your Best Hair Day
---
It's OK to Be a Little Dangerous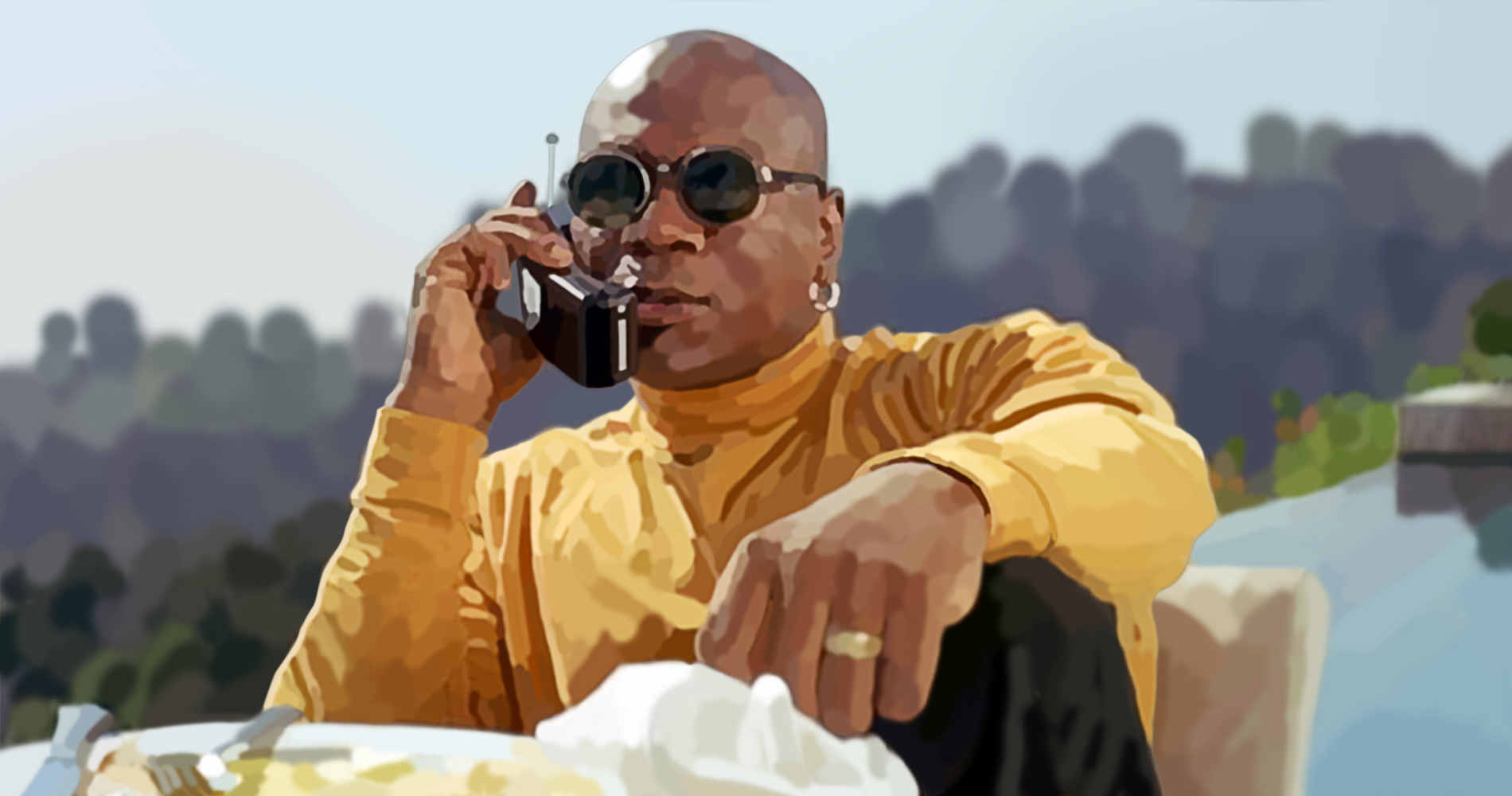 Whatever you're wearing, wear it with confidence. You can rock a gold turtleneck while sipping a drink poolside (as glimpsed in the original trailer above) if you've got the kind of quiet confidence that Ving Rhames exhibits playing Marcellus Wallace. Marcellus doesn't sweat over what people will think if he wears a turtleneck. He doesn't even sweat in the turtleneck on a sunny L.A. day. That's how cool he is.

Being that confident doesn't mean you have to dress as out there as Marcellus. And, for the record, we don't suggest that you attempt to recreate any part of this character's life story. But we do suggest you challenge yourself to get outside of your style comfort zone every so often and do so with confidence.
Get The Look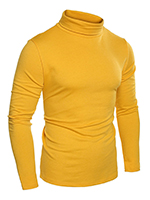 Men's Turtleneck by Coofandy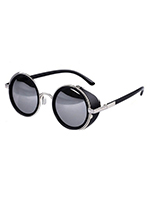 Retro Round Sunglasses by Funoc
---
Black tie should be sprezzy, not stiff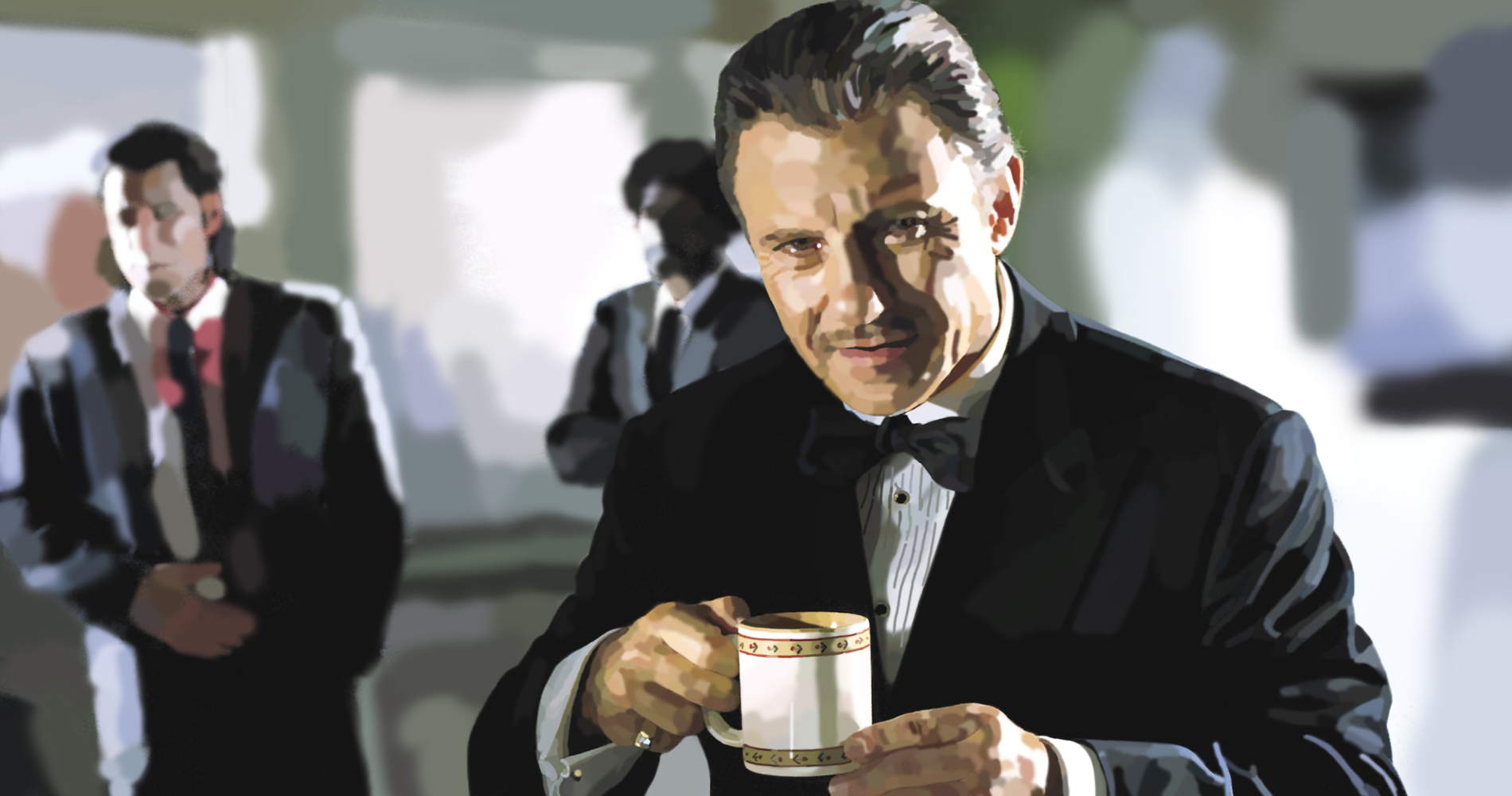 One of the best badasses ever to grace the silver screen is Harvey Keitel's Pulp Fiction character, The Wolf. The man who comes to the aid of Jules and Vincent in their hour of need, drives his Acura NSX to the scene, and steps out in black tie. You get the sense that this guy spends nearly all of his time at high-class affairs, decked out in a tuxedo.

The Wolf is the epitome of debonair. Does he break a few rules? Sure, it appears to be a little early for black tie, but if we know anything about the people in Pulp Fiction it's that none of them play by the rules. The Wolf nails it with his diamond point bow tie, stud front shirt and, the icing on the cake, a double-breasted dinner jacket with extra wide lapels.
Get The Look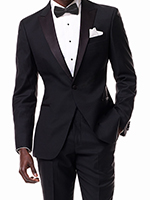 Black Custom Tuxedo with Peak Lapel (double-breasted jacket available upon request)
---
---
Like What You See? There's More.
We'll send you style advice and intel for the modern man.
---