How to Nail Your Interview Look
Published on April 10, 2014

If there's one question we get around Black Lapel a lot, it's "What are the best suits for men to wear for a job interview?" In the past we showed you how to play it safe with a charcoal suit. We stand by that advice for guys interviewing for jobs where doing things "by the book" is a good quality (read: any field where you handle large sums of other people's money like banking, real estate, accounting, etc.).
But what about men pursuing other kinds of jobs in fields like, say, marketing, communications, the arts or nonprofit work? What about the jobs where "creative" is preferable to "conservative" and a dark gray suit is associated with stuffiness? How do you loosen up your interview suit look without breaking the unwritten rules of interviews?


We know you love to rock a fly suit (you probably wouldn't be reading this if you didn't), but what follows is not a scheme to dazzle a potential employer with your style acumen. Neither is this a guide to dull dressing that will not offend but is completely unremarkable. What follows are smart looks for all types of jobs.
---
3 Looks for 3 Different Job Types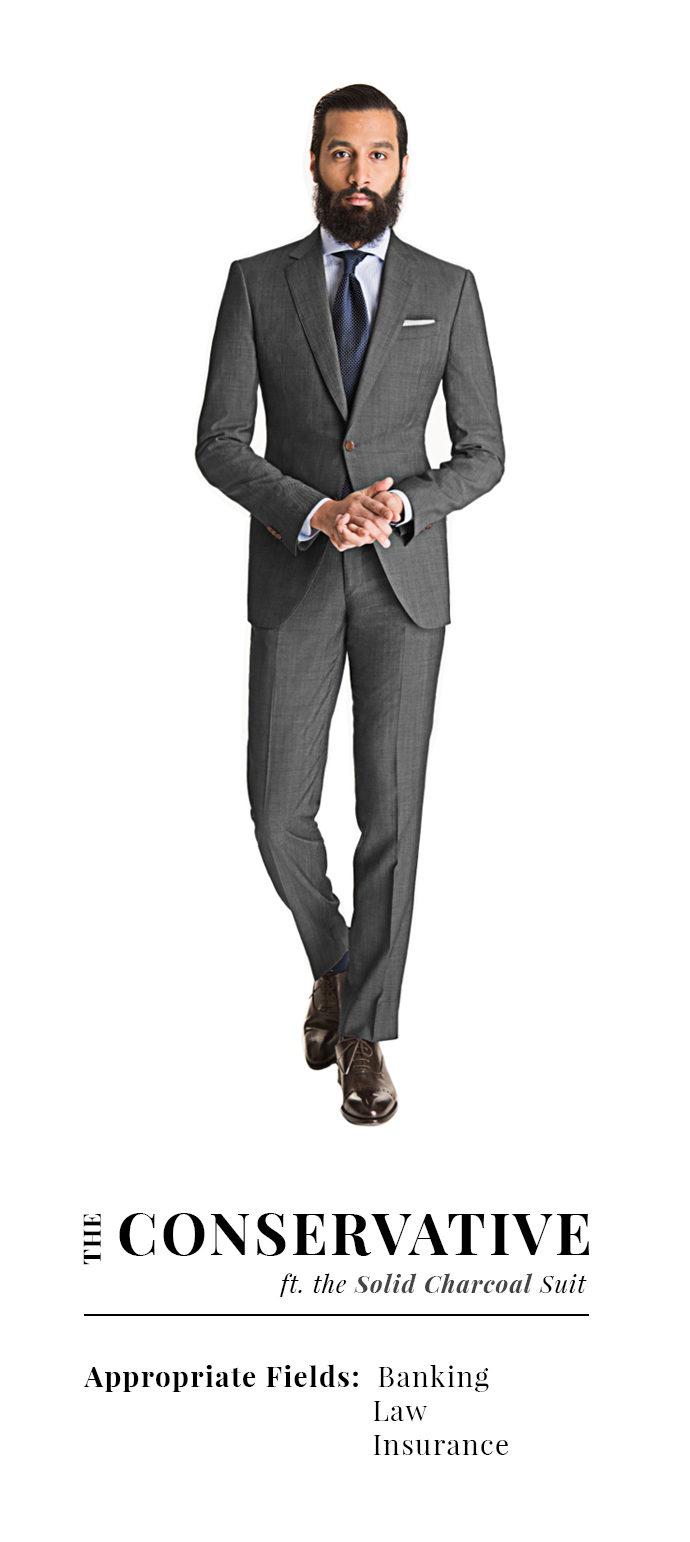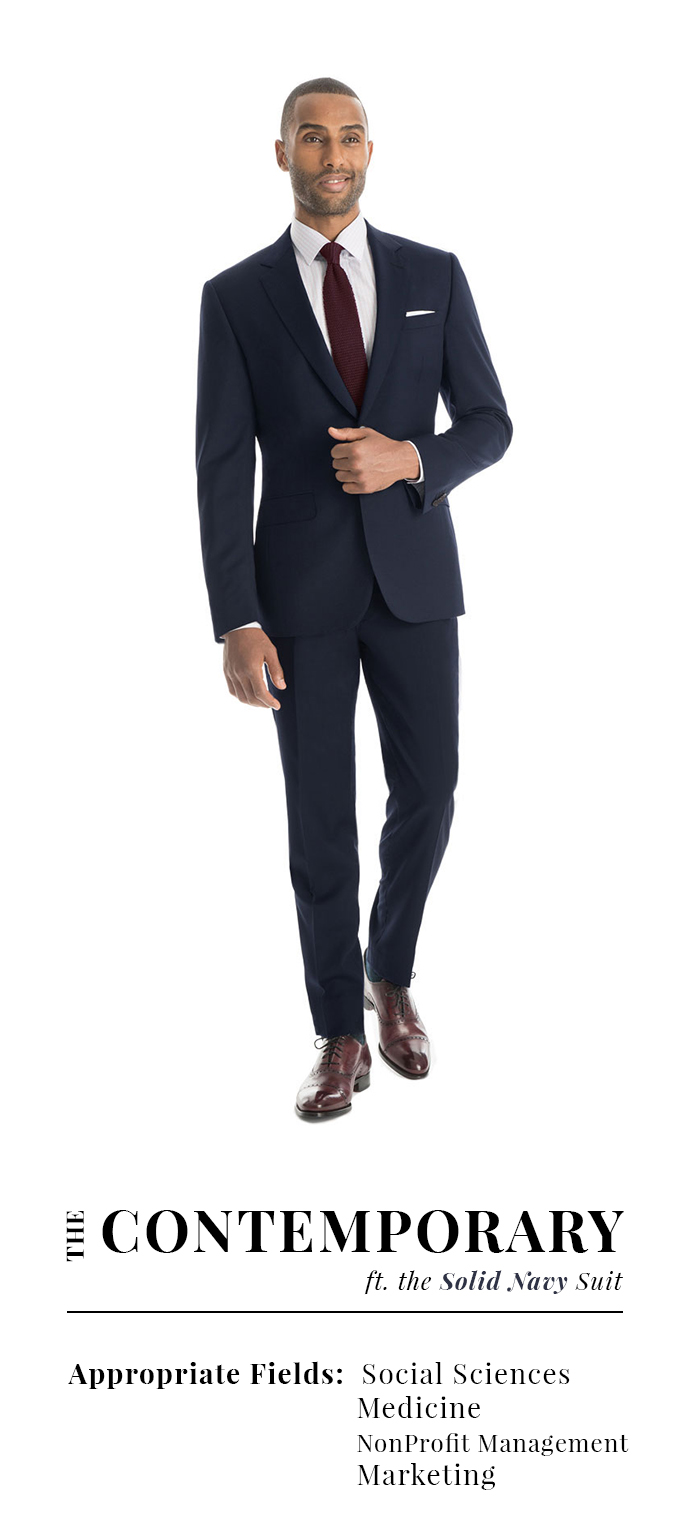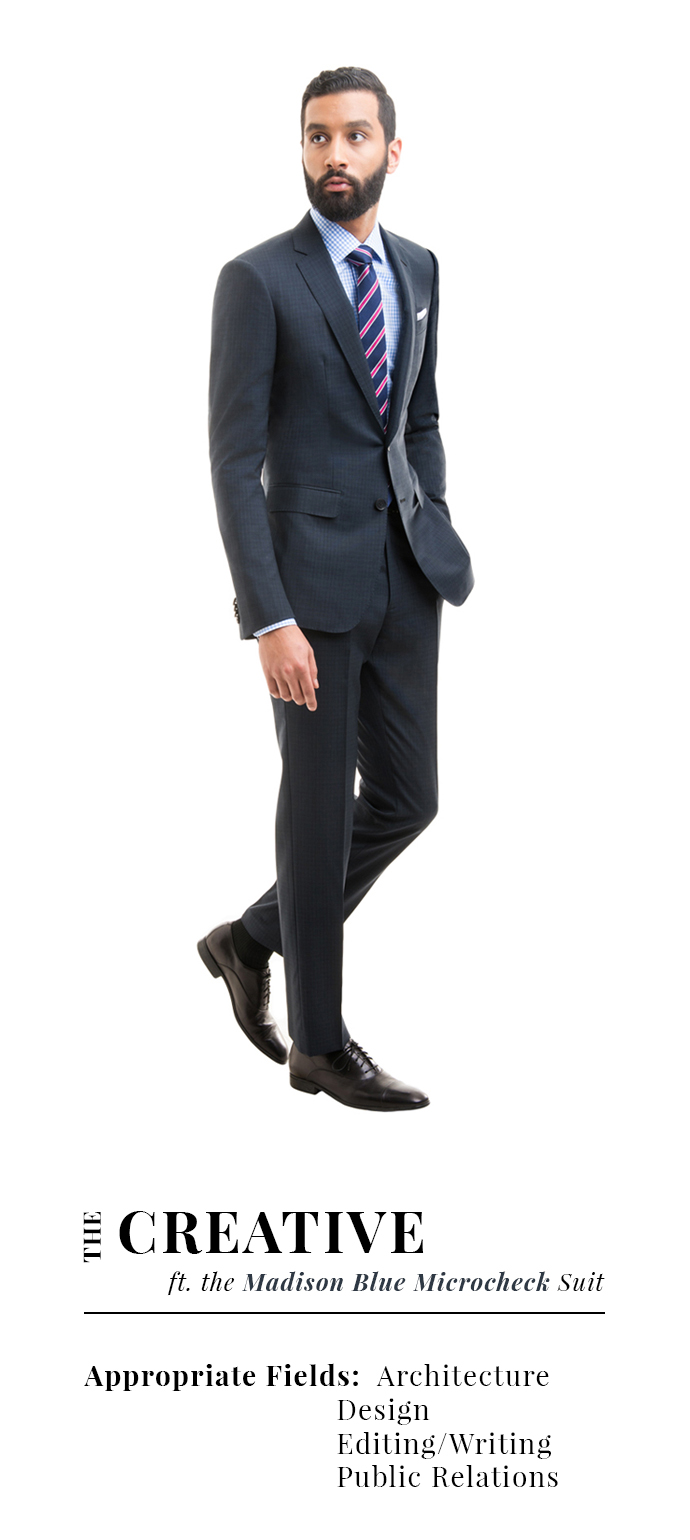 ---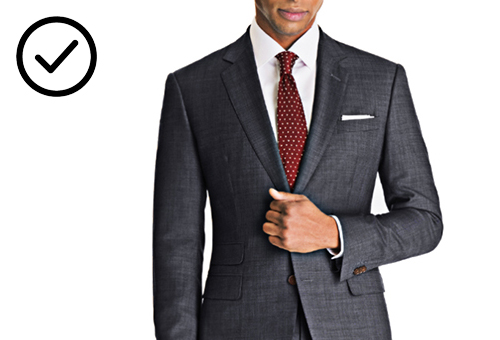 Do make sure your shirt is clean and pressed, no one likes to see sweat stains in and around the collar.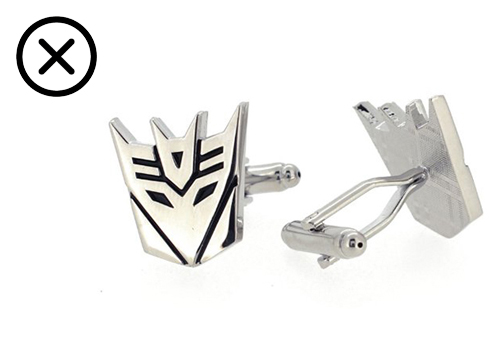 Don't wear a French cuff shirt and flashy cuff links. This is not the time to be wearing your
Decepticon cuff links.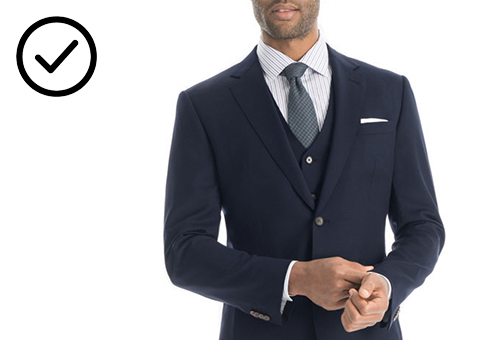 Do wear modest colors- you don't want to seem like you're all about frills.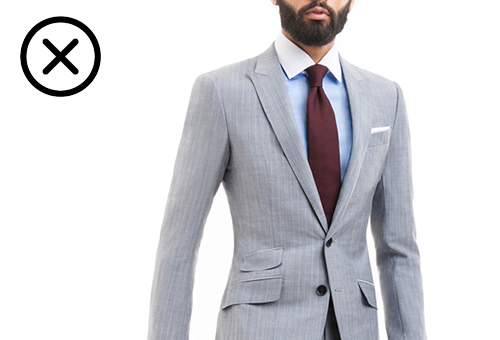 Don't rock a pinstripe suit. Unless you're interviewing with Patrick Bateman at Pierce & Pierce, leave the pinstripes for after you land the job.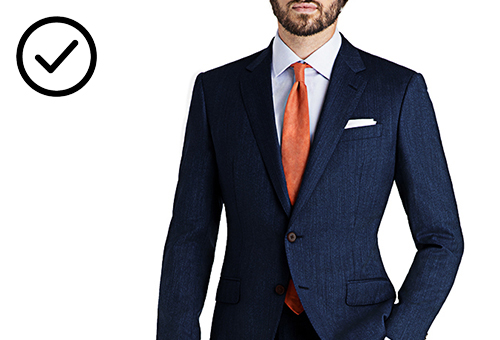 Do wear a suit that fits you today, not six months (and 16 pounds) ago.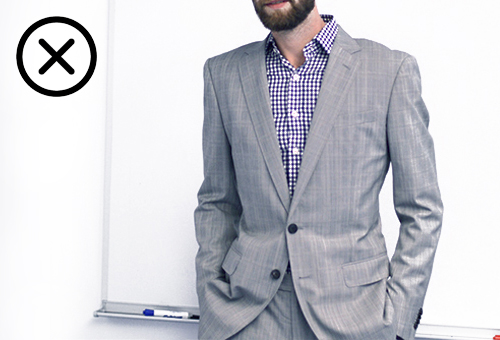 Don't wear an oversized, ill-fitting suit. Baggy looks sloppy and "sloppy" is the last word you want to be associated with in an interview..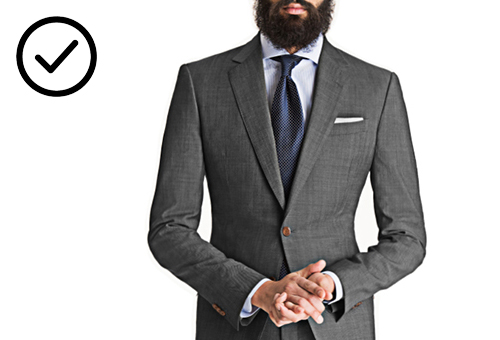 Do break up grays and whites with a hint of color so that you look like you know how to take care of business but you also enjoy taking care of business.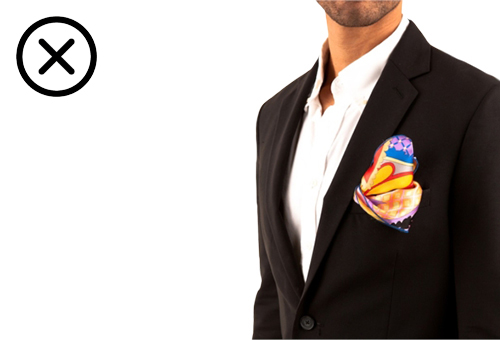 Don't wear brightly colored, ornamentally folded pocket squares. Take a cue from the men of Sterling, Cooper, Draper & Pryce and wear a simple square fold.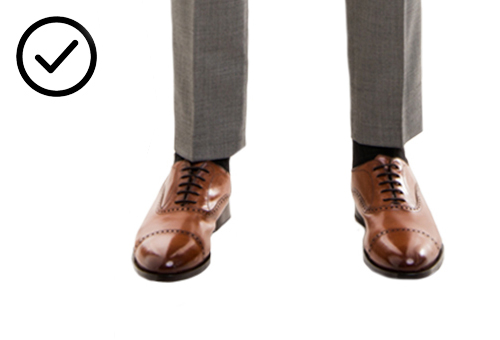 Do keep your shoes simple. Dark brown or black cap toes or brogues will do the trick.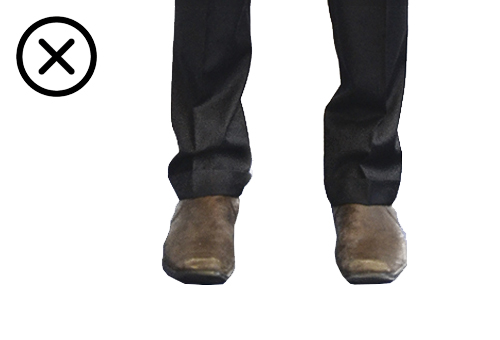 Don't wear scuffed or dirty shoes which instantly signal to any discerning interviewer that you're not paying attention to details.
---
Got an interview coming up or just want office style tips sent right to your inbox? Enter your email address below for more advice on mastering your look once you get the gig.
---
Like What You See? There's More.
We'll send you style advice and intel for the modern man.
---