What to Wear to a Black Tie Wedding
Published on April 26, 2016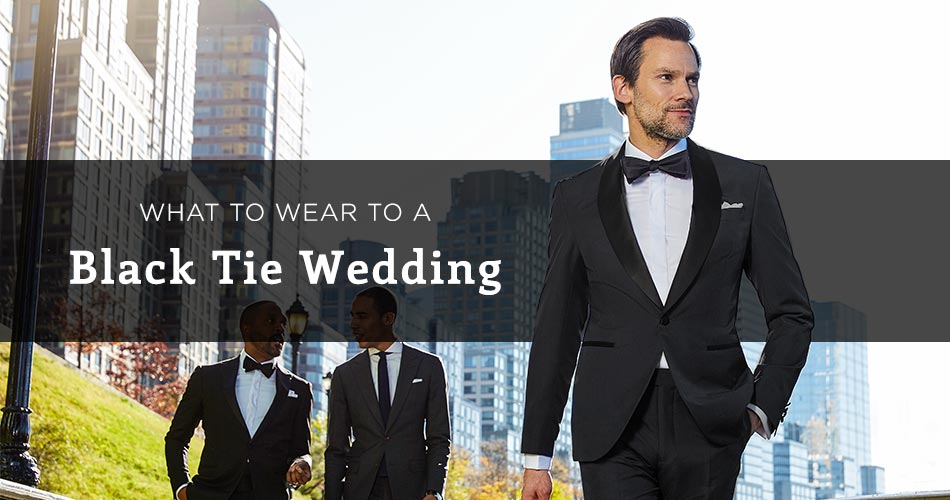 What to Wear to a Black Tie Wedding
Black tie wedding attire seems simple and straightforward, yet, this isn't exactly the case. Understandably, some men may think "black tie" means that black is the only acceptable color to be wearing and that it has to be a black tuxedo at that — false.
Sure, you can opt for a traditional black tuxedo and you'd be perfectly fine to do so. However, black tie weddings also give you color options such as the midnight blue tuxedo, which is every bit as classic and appropriate as a black tux. If you're looking for a slightly differentiated option, one that will turn heads but not raise eyebrows, a refined ivory dinner jacket (something slightly off white is classier than pure white) paired with classic black tuxedo pants is a timeless look that fits the bill.
If you're the recipient of an invitation to a black tie wedding, one thing you do have to think about is whether you want to rent your tuxedo or buy your own tuxedo, assuming you don't own one already. On the one hand, you can rent a wedding tux, and look like you're the kind of guy who wears other people's clothes. Trust us on this one, rental tuxedos aren't a good look, even the ones claiming to be "slim fit" or is "in your size". Instead, we recommend you purchase your own tuxedo (and stamp your ticket to Grown Man City). Not only will you save money in the long run, but you can also ensure you get something that fits you better, especially if you go with a made to measure tux.
Black Tie Wedding Recommendations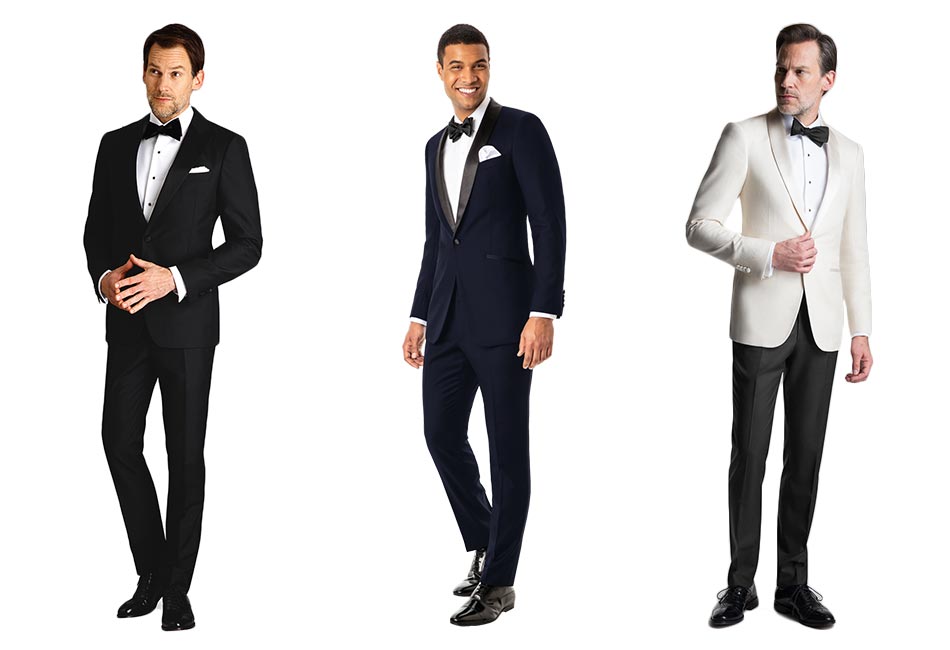 Suits pictured above are available at Black Lapel via the links below:
---
Curious about other types of wedding dress codes? Click on the links below to read on.





---
Like What You See? There's More.
We'll send you style advice and intel for the modern man.
---