What to Wear to a Casual Wedding
Published on April 26, 2016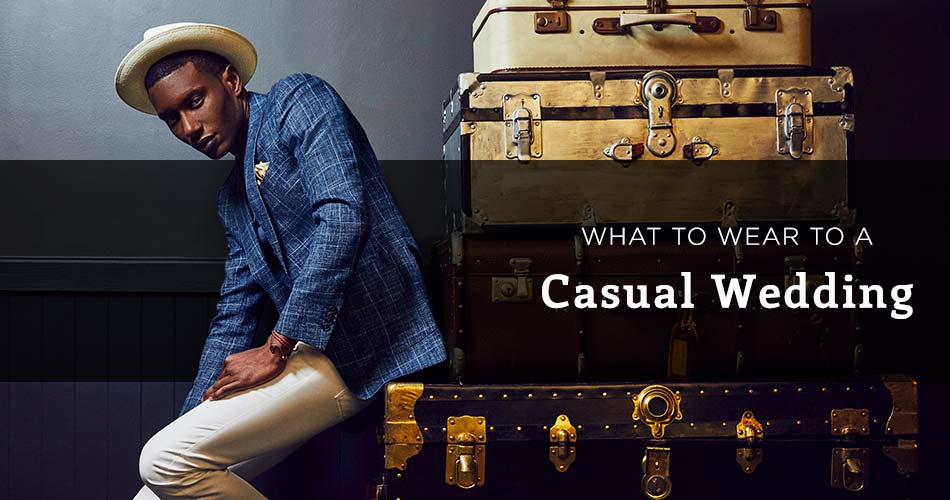 What to Wear to A Casual Wedding
Lucky you, you've scored a casual wedding invite! But wait… don't break out the party suit just yet. You may read "casual" and think anything goes, but deep down you know that's not the case. T-shirts, jeans, shorts, and baseball caps are most definitely still not on the menu. If you had designs on any of those, we're glad you stumbled upon this article.
Casual, when it comes to a wedding dress codes means you may consider skipping the full suit (and is definitely no place for a tux) but you should still at the very least be in a collared dress shirt (long sleeved) and a pair of dress pants or neutral chinos that fit well. Some would argue this is too casual, and we'd agree. The dress shirt and dress pants combo alone would be the absolute minimum.
While you could get away with that level of simplicity, we'd still recommend you suit up according to the cocktail attire dress code (and just lose the tie). As an alternative that sits in between the minimum and a full suit, you can try adding a blazer on top. You can still skip the tie (and the socks too if it's warm enough), but we suggest you add a jacket in a lighter color and/or pattern to help keep you from looking too schlubby.
Casual Wedding Recommendations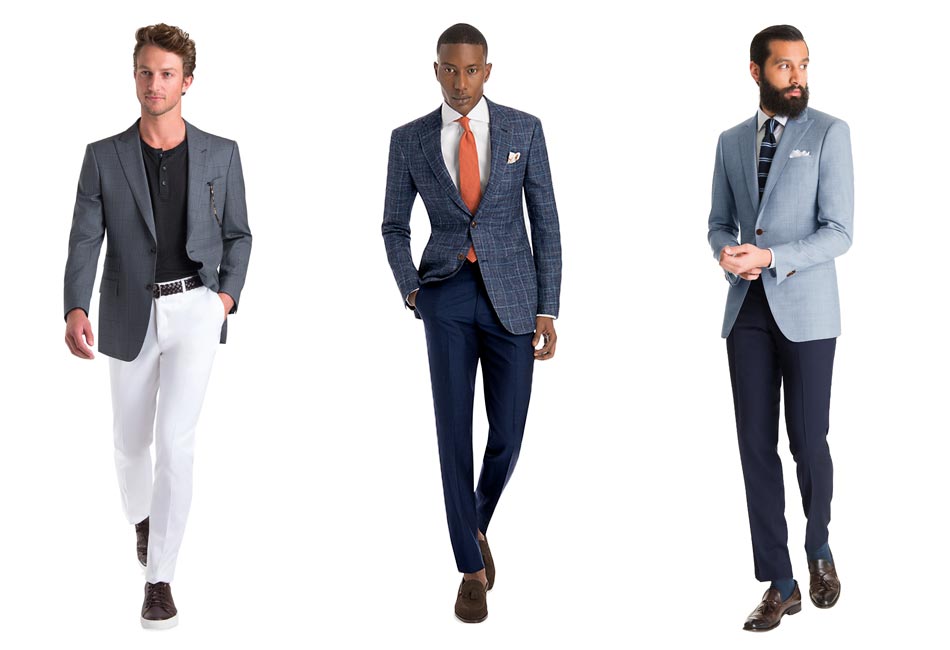 Suits pictured above are available at Black Lapel via the links below:
---
Curious about other types of wedding dress codes? Click on the links below to read on.





---
Like What You See? There's More.
We'll send you style advice and intel for the modern man.
---