What to Wear to a Beach Wedding
Published on April 26, 2016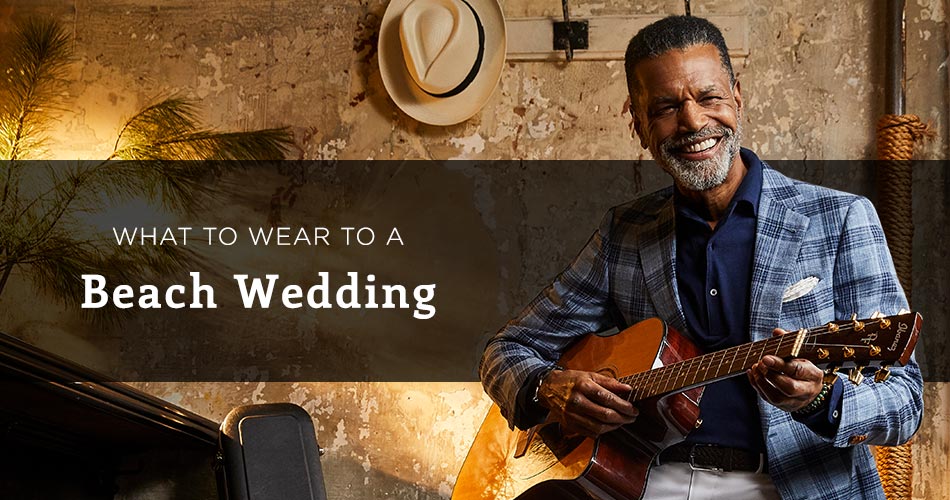 What to Wear to A Beach Wedding
Beach weddings, otherwise known as destination weddings, can be a tricky affair. Considering that most destination weddings involve a beach (not many opt for arctic climates…), you'll want to dress for a coastal and balmy occasion.
The two main things to keep in mind when picking out what to wear for a beach wedding are your suit materials and your color choice.
Lots of beach weddings are pretty casual affairs. This means you don't have to worry about the word "tuxedo", and you can keep your dark suits at home. This is true even if your wedding invitation includes the words "beach formal", which, as destination weddings become more popular is often what you'll see written. Don't worry, this doesn't mean you have to break out a black tuxedo and bake under the sun. Instead, the "formal" part of "beach formal" is simply informing you that suits and ties are the most appropriate choice.
Like we said, choosing your suit materials and color is probably the most important factors at play. Since it will be warm outside, you won't want to be stuck in a stuffy flannel suit. You will want to opt for suits made from summer-friendly weaves that allow for breathability and circulation. Linen suits are the best choice to stay cool, but other lightweight wool/linen combinations or open weaves like fresco work great too. As for color, the lighter the better since darker colors absorb sunlight and will have you sweating bullets. We like a light gray or khaki suit for this look because it says summer without being too casual, but patterned blue/light blue suits are also a can't-go-wrong choice here.
Beach Wedding Recommendations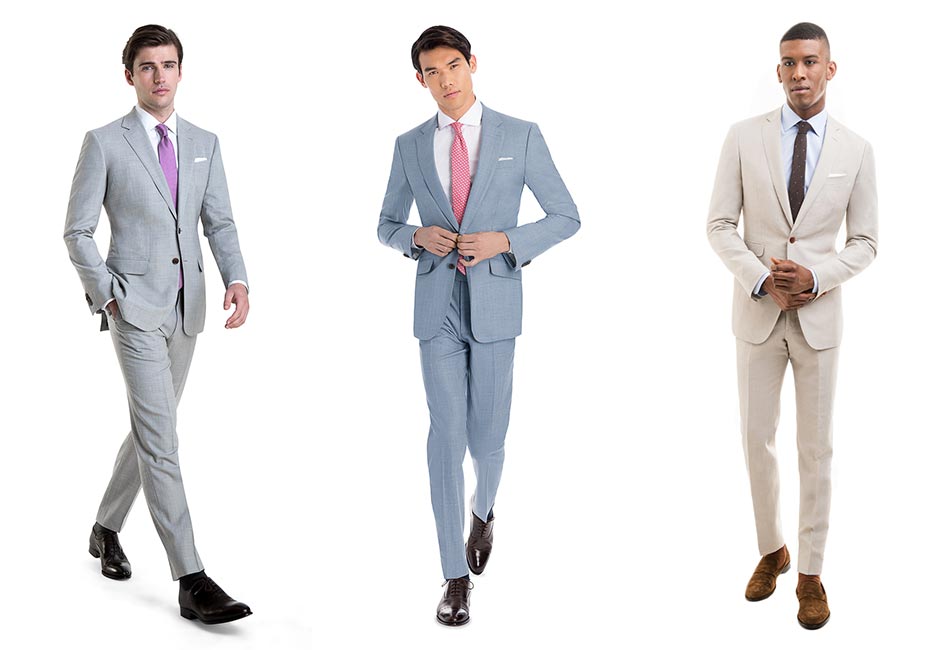 Suits pictured above are available at Black Lapel via the links below:
---
Curious about other types of wedding dress codes? Click on the links below to read on.





---
Like What You See? There's More.
We'll send you style advice and intel for the modern man.
---