Beat The Heat With The Best Summer Suit Fabrics
Published on July 6, 2018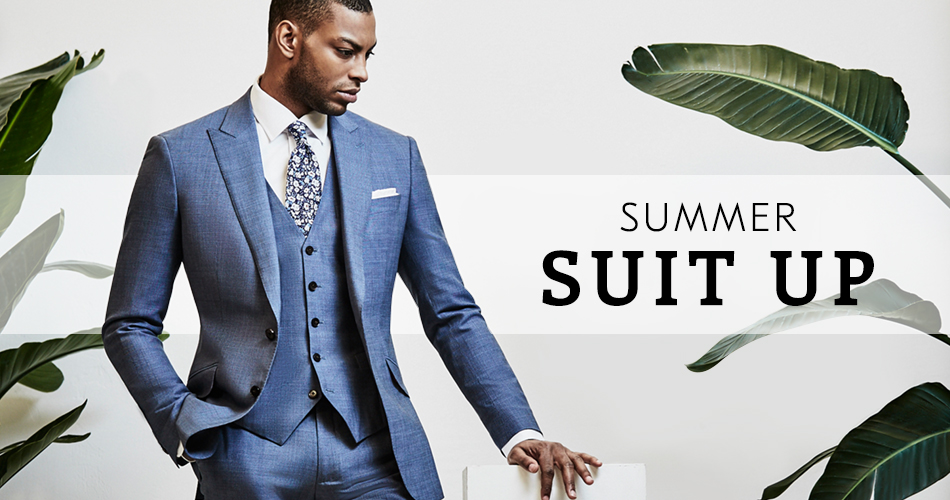 The Best Summer Suit Fabrics
Summer's heat makes business wear a tricky proposition. Wearing your traditional heavy dark suits will leave you drenched in sweat by the time you reach your office. It doesn't have to be this way. We're here to show you that besting the summer heat doesn't have to mean dressing down.
How do you keep your wardrobe professional and still beat the heat? There's the cotton suit, as seen at high school graduations everywhere but not exactly appropriate for, say, a day in court. Or you could get yourself a silk suit, a perfectly stylish choice for the French Riviera circa 1930 but a little out of step with 21st-century style. For a more rational approach to the summer suit, use a summer suit fabric that will keep you looking and feeling cool. Basically, you've got two killer options.
Summer Suit Fabric #1 – Mohair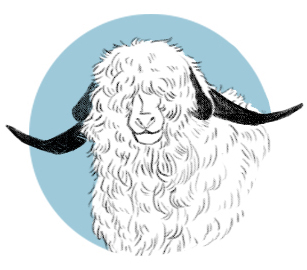 Rub this blended fabric between your fingers and you'll feel a crispness that regular wool doesn't have. That's the mohair. Care to take a guess which animal mohair comes from? If you frantically yelled "Camel!", you're dead wrong. Mohair is a summer suit fabric made from the fleece of Angora goats (like the kind in the picture to the left). Aside from feel, the stronger yarns of mohair add durability and elasticity to fabrics and permits a lighter weave with just the right amount of air circulation to keep you comfortable and fully suited up at work this summer. Plus, mohair also has moisture-wicking properties which prevent creasing and keep you comfortably sweat-free.
Summer Suit Fabric #2 – Linen
Before you ask – no, we don't mean wrapping your grandmother's linen table cloth around you and calling it a day. We mean utilizing one of the most popular materials in human history to your sartorial benefit – linen. Crafted from the fibers of the flax plant, linen is an exceptionally absorbent material that specializes in keeping you cool through the use of powerhouse ventilation. Not sure if it'll work? Well, the use of the linen in clothing dates back to the ancient desert civilization of Mesopotamia; it's safe to say this method has been tried and tested adequately.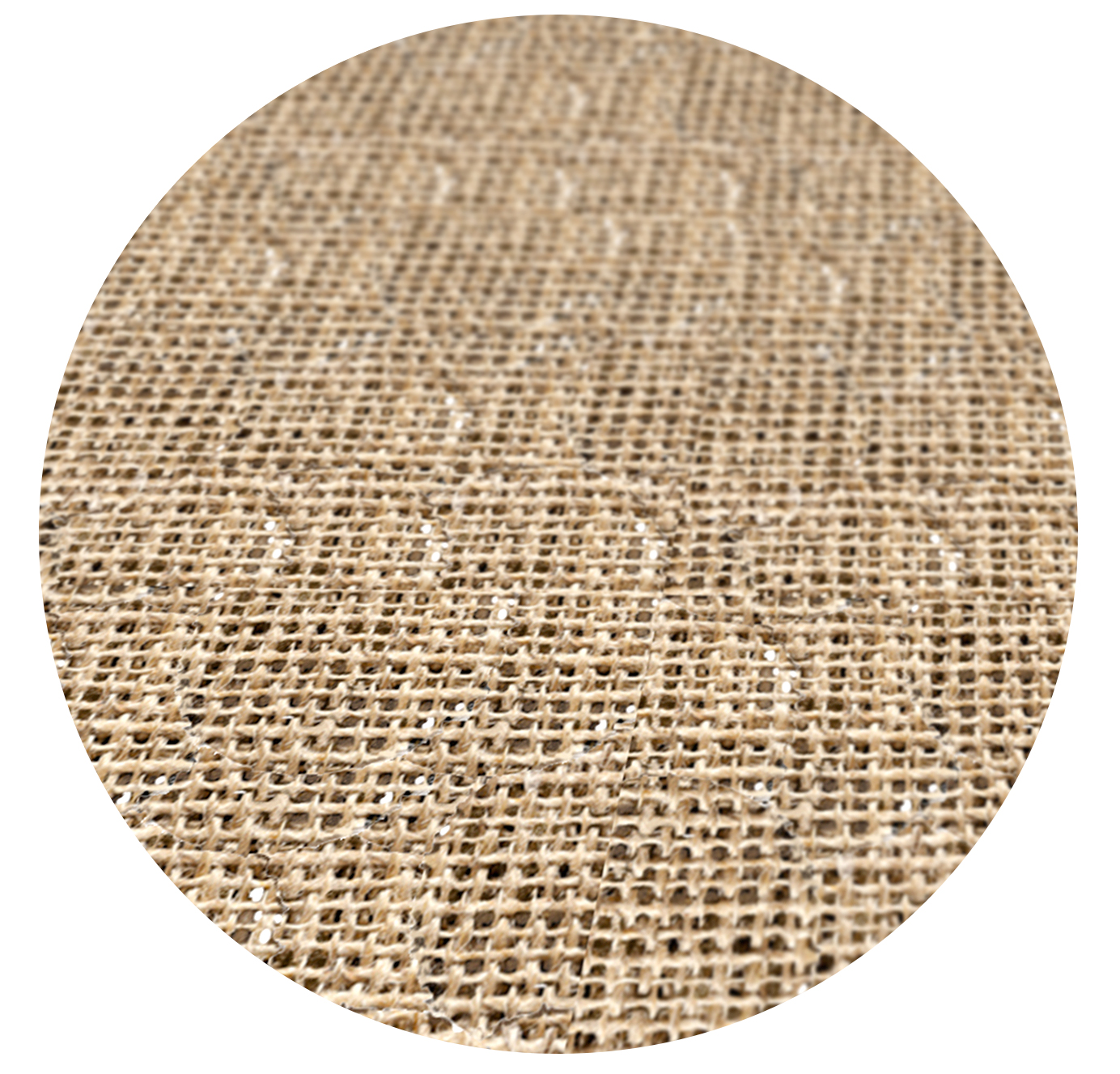 Bring The Sartorial Heat When It's Hot Outside
There are times when you want to step it up a notch. Times when things like pinstripes and peak lapels are just what the doctor ordered. Some of those times come in the summer. Be ready.
To start, it's likely that your jacket will come off during the summer months due to the heat, so it's important to be prepared. Accessorize with the right summer fabric accordingly to keep your business formal look intact even when you drop the jacket.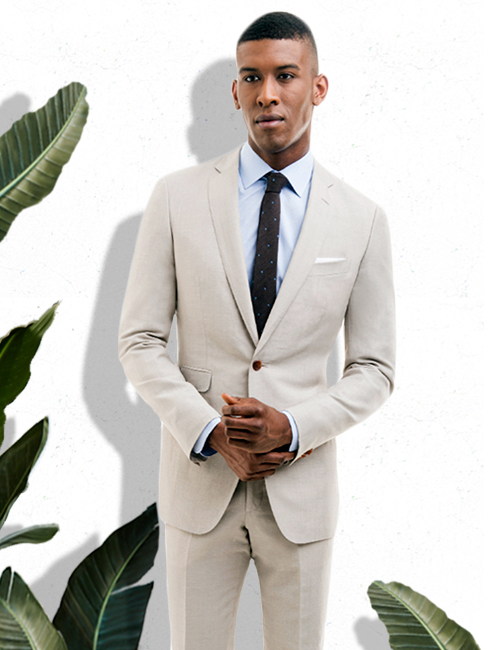 The Summer Fabric Ensemble
1. Khaki Linen Suit – Take a summer-long breather in this summer suit staple that combines the versatility of khaki with the perfect blend of linen and wool.
2. Linen Blend Shirt – Mix in a shirt that incorporates a blend of linen and cotton to achieve a cool summer look that reflects the heat, but attracts the eyes.
3. Linen Pocket Square – Pair the suit with a classic, all-business white linen pocket square that's summer appropriate and holds its shape well when square folded.
Go Forth and Conquer
Remember, wearing these fabrics isn't the only way to rock your summer style. After all, you don't need to dress to the nines everyday from June to September. But when you do decide to kick it up a notch, you'll want to remember to reach for those summer fabrics.
After all, when it comes to your wardrobe and the weather, your sartorial style should never be in jeopardy.
Utilize a little forethought and remember to take advantage
of the powerhouse summer suit fabrics mohair and linen.
Together, you'll not only look great, but pull off business formal without breaking a sweat.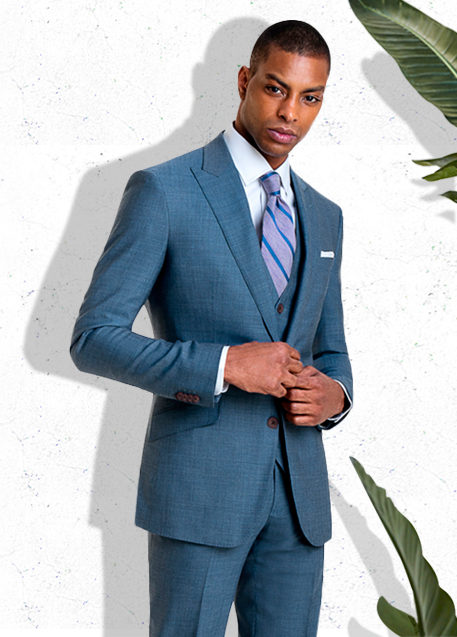 How are you keeping your suit style this the summer? Leave a comment below.
---
Like What You See? There's More.
We'll send you style advice and intel for the modern man.
---