Your Summer Freestyle: Suits Without Belts
Published on June 15, 2018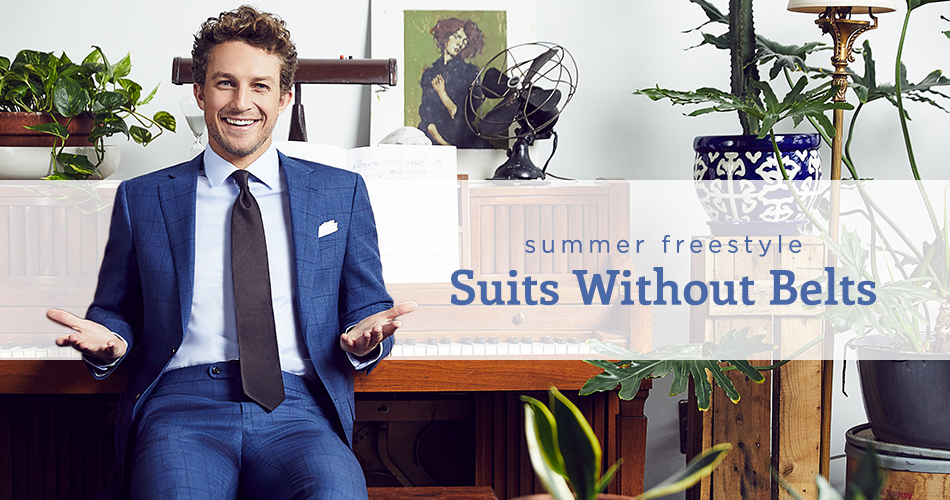 Should You Wear a Suit With No Belt?
You may have already answered the question in your head, but there are different schools of thought on this topic. An older gentleman would probably say "yes" with a quick, confident nod and a shake of his newspaper. A fresh-out-of-school graduate may ask "belts are optional?" with a wide-eyed blink. The answer, if you ask us, is "yes, but…". While there really isn't a right or wrong answer to the "To Belt or Not to Belt" question, there are some guidelines to follow when going either route. We'll shed some light on those guidelines but first, in order to make a truly informed decision, one must consider the sartorial evolution behind the question.
---
A Brief History of the Belt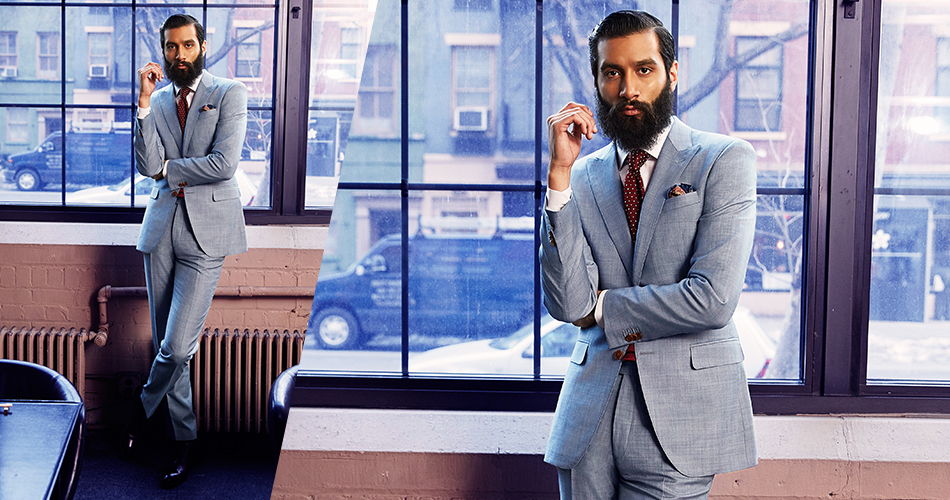 While the modern belt is a common accessory when suiting up for dressy occasions, it had a humble beginning. The modern version of the belt was mainly used to cinch the waist of oversized work pants to keep them from falling off. In contrast — and we're talking early 20th century here — a well-dressed gentleman had his suits custom tailored and fitted to his silhouette. Suits didn't even have belt loops then, but rather pull-tabs on the side of the waistband to accommodate any minor fluctuations in weight. Suspenders were used when a little extra lift was needed. It wasn't until suits went into mass production with standardized sizing and off-the-rack shopping that belt loops were introduced.

Being stylish takes work.
We can help with that.
Stay in the know with style tips, how-to's, and so much more with our weekly newsletter.
Over time, the belt had become an acceptable office standard along with a metallic tie bar to match the wrist watch. Simple rules dictated that the belt should match or complement the shoes and be streamlined in design.
So you wear your suit with a belt, and that's totally fine if it's used as an accessory to complete your look. But consider this: if you have a beautifully tailored suit, do you even need a belt to keep your pants from sliding off?
---
No Belt Wtith Suit Guidelines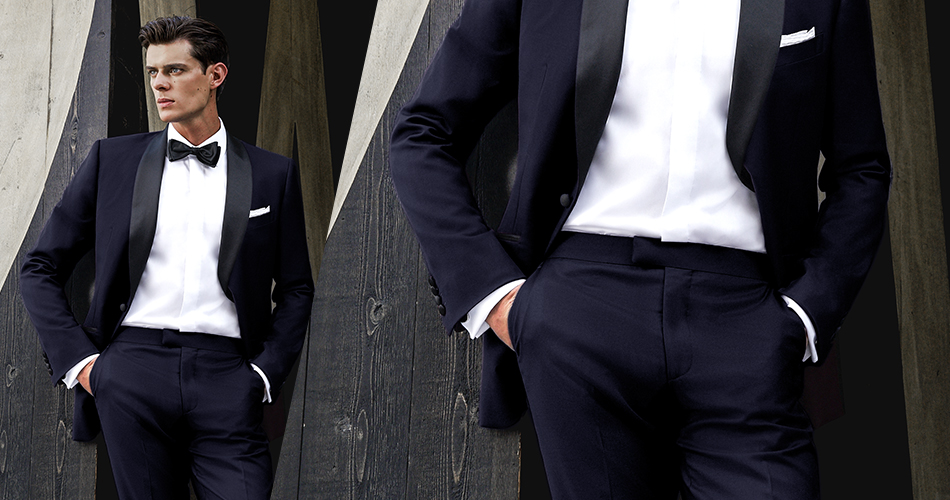 A simple rule of thumb is that the more elegant the occasion, the less likely it is you need a belt. That's why you would never wear a belt with a tuxedo. Take the Marine Blue Birdseye Suit for example. Wearing a statement suit like this without a belt looks appropriately sleek and modern. Especially for summer, your more unique suits will benefit from the pared-down accessorizing.
Of course, going beltless when wearing a tailored suit is not a new idea. It's a timeless look that can be found on the red carpet, silver screen, and glossy pages alike. Even Prince Harry is keeping it sleek these days, prompting breathless commentary in The Telegraph about his penchant for wearing a two-piece custom navy suit with no belt! (Will the scandals never end?)
---
The Final Verdict on Belts and Suits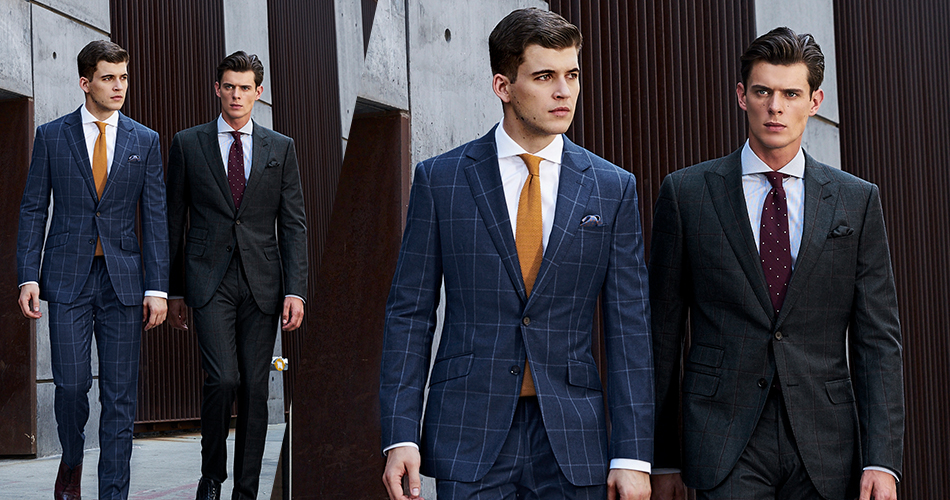 At the end of the day, it comes down to the belt loops. If you've got them, you should use them. If no loops are present, mystery solved. Keep in mind that regardless of belt choice, your pants should be tailored to fit your body. A belt holding up too-big balloon trousers looks exactly as it sounds — functional, but sloppy. If you're opting for a belt even occasionally, remember that it's an accessory, not a necessity. And if it's an option in your wardrobe, going beltless ensures a cleaner, leaner, more streamlined silhouette that will set you apart in the best way.
---
Like What You See? There's More.
We'll send you style advice and intel for the modern man.
---