Wear Shoes That Make Your Suit Look Better
Published on August 21, 2015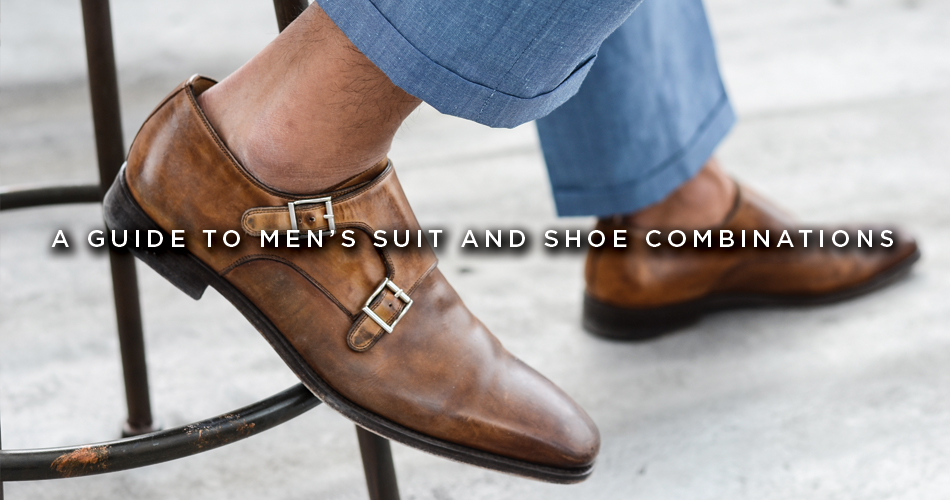 When you live in the world of men's suits like we do around Black Lapel, it's easy to get tunnel vision and see men's suits as the true marker of style. But every once in a while, we see a guy absolutely killing it in a straightforward getup that would look ho-hum on a less stylish guy, and we are reminded that it is not just men's suits that define their look, but men's ability to combine their suits with other items. One of the most important combinations is how well a man combines his suits and shoes.
Rule of thumb: Keep It in The Family
If the suit is in the brown color family (anything from dark brown, to caramel brown, to medium tan, to light khaki) brown shoes are the way to go. If the suit is in black, black shoes are appropriate. Every other color of suit is subject to your style choice. When in doubt, go with brown.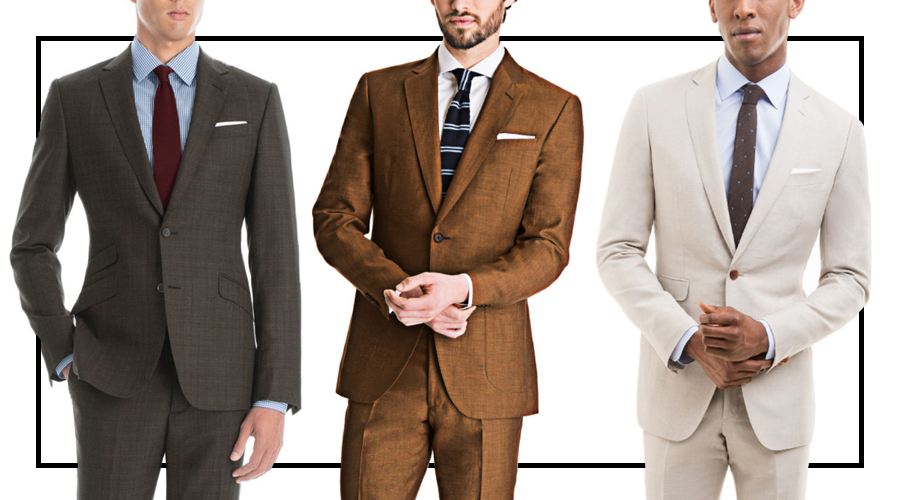 Brown shoes are a must with suits like this (from L to R) Charcoal Brown with Blue Overcheck Custom Suit, Tobacco Brown Linen Blend Custom Suit and Khaki Linen Blend Custom Suit all by Black Lapel.
That leaves you with a lot of options. Men's suits come in a plethora of colors and patterns. And brown shoes alone come in a range of shades and tints, to say nothing of the choices of other colors like oxblood and even exotic choices like blue and green.
A great combination of a suit and a pair of shoes can truly make your look. Here are some of our favorite suits paired with some different shoe options, one safe, one more interesting. Take a look, inspiration awaits…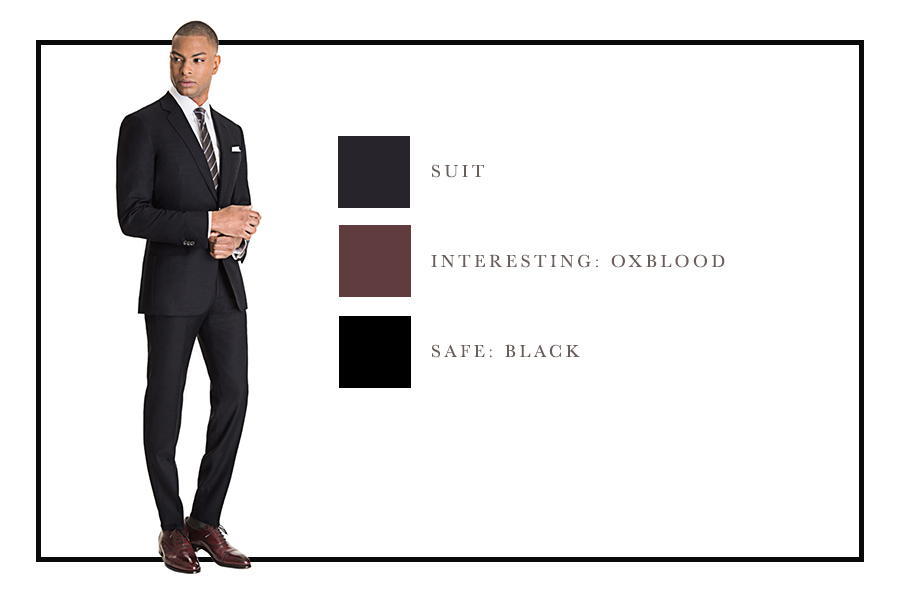 A dark suit like a charcoal may automatically say "black shoes" when you look at it, but notice how the reddish tones really bring the fabric to life. Bonus points: the dark gray laces in these oxblood brogues really bring the whole look together.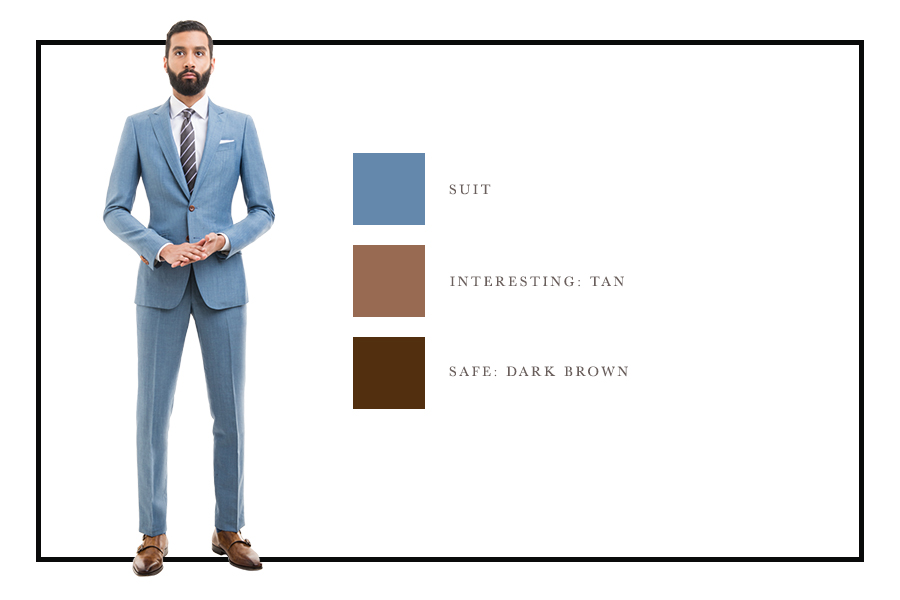 Light Blue Linen Blend Custom Suit
The blue suit, brown shoes combination is a sure winner. (We've all seen navy and dark brown in action.) But when the suit lightens up, so should the shoes. By pairing light blues with lighter tan leather shoes, the suit's color really stands forward.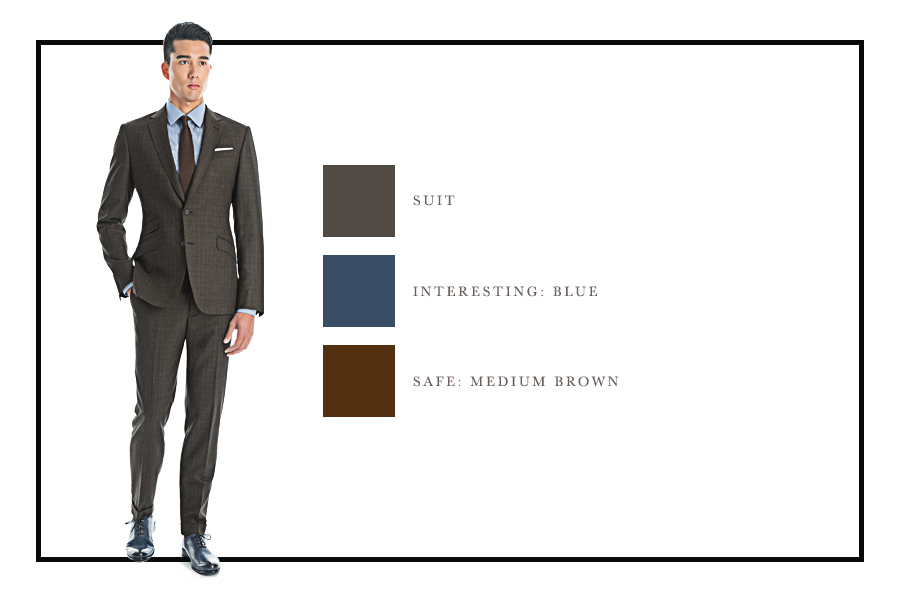 Charcoal Brown with Blue Overcheck
Custom Suit
This suit is stylish enough to stand out when paired with medium brown shoes, but to pull out the hints of blue in the pattern, pull off the ultimate style move and rock a pair of navy blue shoes.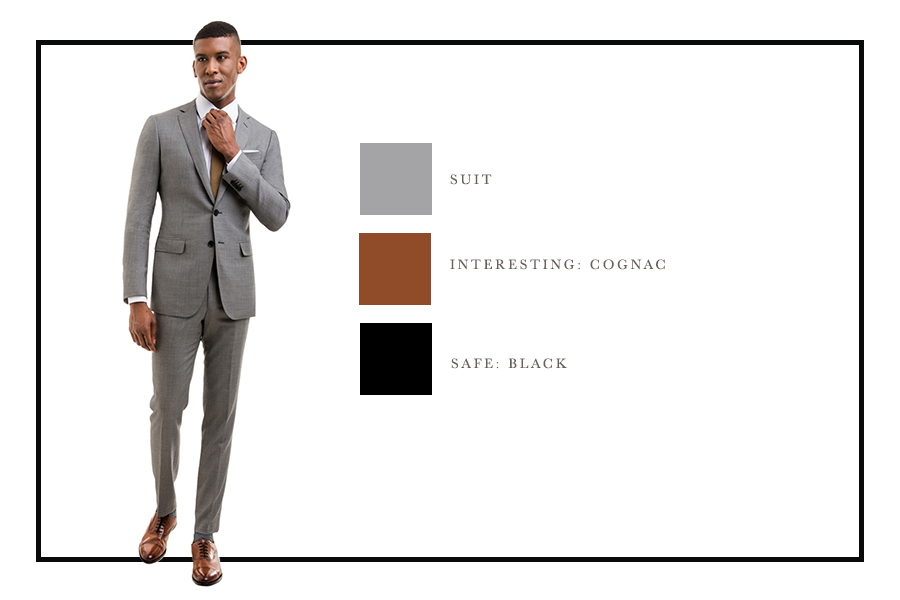 Gramercy Gray Birdseye Custom Suit
Here's a great example of bending the rules to your will. Despite the dark buttons on the jacket, this suit's light shade offers you the opportunity to wear your lightest brown shoes, like these Cognac toned ones. To truly balance out your gray suit, brown shoes look, finish off the look with a bronze colored tie for a cohesive, yet unexpected combo.
For more suggestions on men's suit and shoe combinations, email a Black Lapel stylist at concierge@blacklapel.com.
---
Like What You See? There's More.
We'll send you style advice and intel for the modern man.
---