The Ultimate Guide For Men's Date Outfit Ideas
Published on February 2, 2018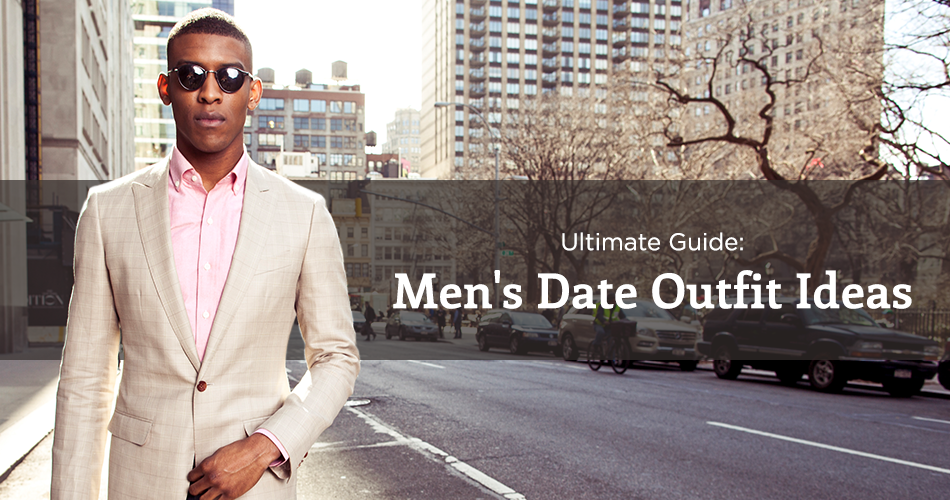 With Valentine's Day right around the corner, we're bringing you this ultimate guide for what to wear on a date. Read on for date outfit ideas for first dates, dinner dates, lunch dates and, of course, Valentine's Day date outfits.
---
Men's Date Outfit Ideas
There are a million date ideas out there and with them, a million questions about what to wear on a date. As always, keep your clothing fitted. Baggy clothing isn't attractive or flattering no matter what your size is. Also important, keep your clothes clean. You know those laundry detergent commercials where the dude on the date looks like he's wearing a mega U-neck because his V-neck shirt hasn't been washed in ages? You never want to be that dude, even if the date is super casual. Here are just some of the date ideas and outfits we'll cover:
Wine Bar
Cooking Class
Jazz Club
A Hike/Camping
Broadway Show
---
How To Dress For Dinner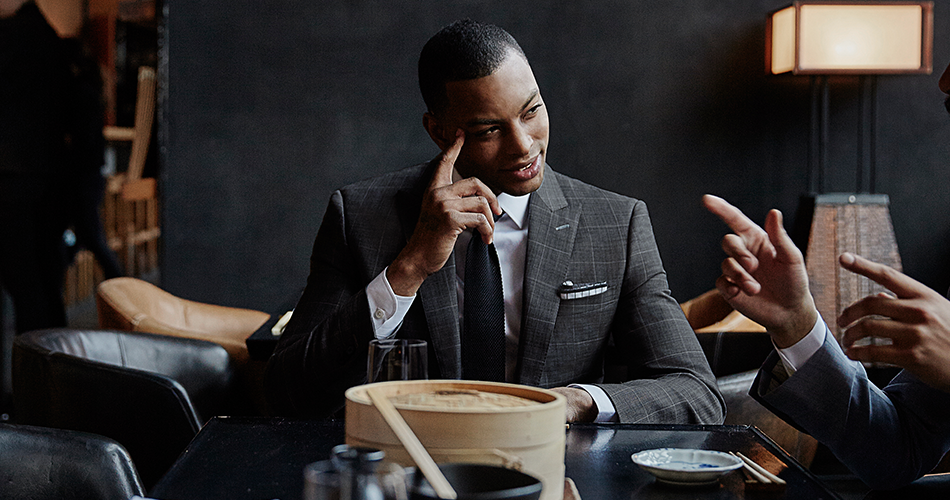 Men's dinner outfits might be just as tough as hers. There's a huge range between what you should wear for a casual dinner outfit versus a formal dinner date. We've narrowed it down to 3 different dinner-date scenarios and how you should dress for each of them:
The Tough Reservation
Your Go-To Restaurant
The Diner Run
---
Men's Valentine's Day Outfits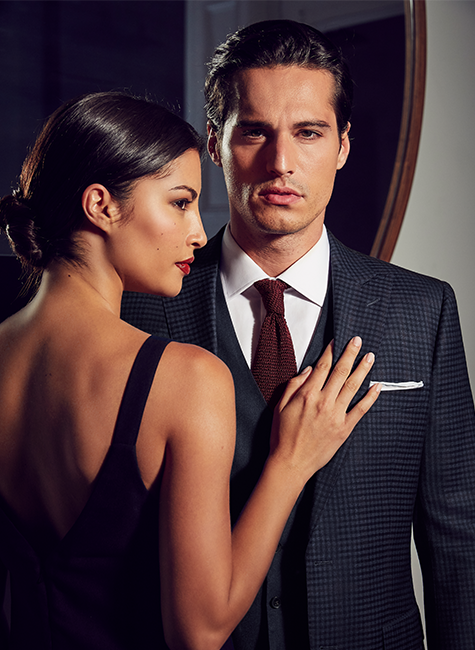 Whether your Valentine's Day is a first date, anniversary celebration, or just another date night, dressing up is key to killing this date-of-all-dates holiday. Patrick to the left here has gone all out, but take note of his maroon tie. Wearing a festive yet sleek accessory is one way to up your charm factor on V-day. A pocket square like this one would also do the trick. Other key advice for dressing up for a Valentine's Day date:
Upgrade your formality one notch higher than you normally would. Even if you would normally wear jeans on a date, wearing chinos or slacks is still an upgrade.
Spend extra time grooming. Valentine's Day is the perfect chance to debut the clean shave or fresh haircut that your partner's been begging for.
---
What To Wear On A First Date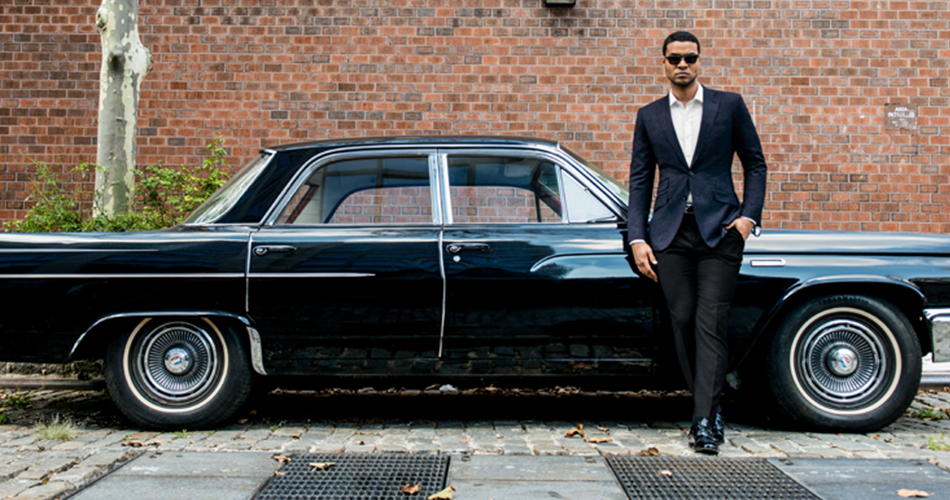 There's all sorts of pressure associated with a first date. One way to ease this pressure is to make sure you feel great about the way you look. We've got the outfits you should be rocking to some of these typical first date scenarios:
A gallery show
After-work drinks
Dinner & a movie
---
What To Wear On A Lunch Date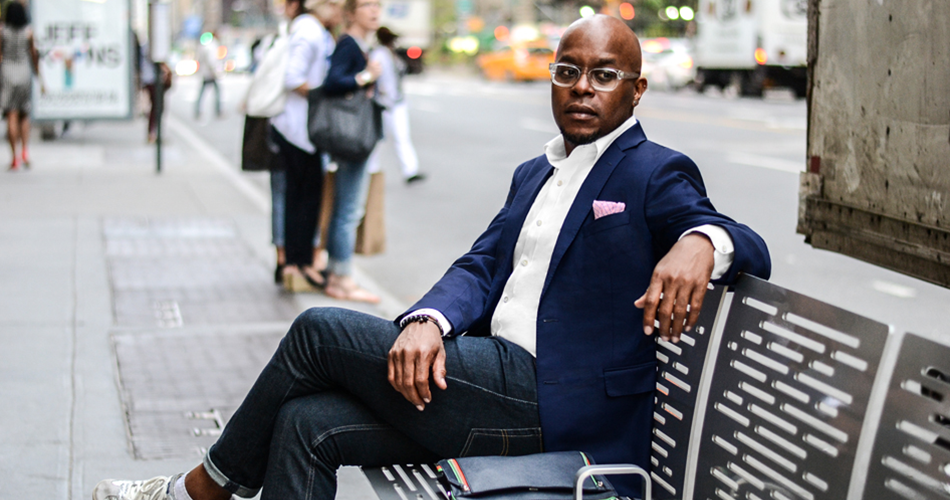 A lunch (or often brunch) date breaks through the confines of your workweek attire since these dates typically happen on the weekend. For some of you, that sounds scary because your office attire is predetermined and unchanging, but what fun is that? If you're wondering what to wear on a lunch date, don't worry, we have a foolproof date outfit idea:
Dark denim jeans.
A crisp white or light blue button-down. An oxford shirt is a good choice.
Stylish sneakers or boots (Chelsea or Chukka).
A navy blue blazer, only if the date spot is upscale.
In need of some new threads to make a good impression? Browse all of our Black Lapel clothing that's perfect date material.
---
---
Like What You See? There's More.
We'll send you style advice and intel for the modern man.
---