Modern Haircut Styles for Men – With Master Barber, Jeffrey Yabut
Published on October 30, 2015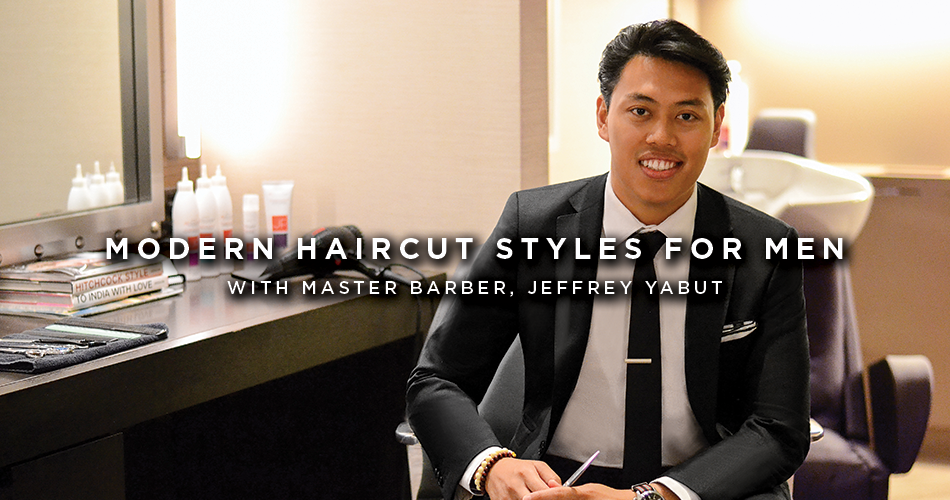 If you're a man, your haircut is one of the best weapons in your arsenal for looking good. Yes, that's right, the guys who make the fly ass clothes that we're always encouraging you to wear well to be more attractive are suggesting that a haircut may actually be the most important part of how you look. That's because your clothes change every day, but haircut styles for men change much less often. You pick one and you go with it for, at the very least, a few weeks when you can get back in the barber's chair and change it up.Haircut styles for men are not the same as hairstyles for women. After all, men's generally shorter hair means we don't have quite as much to work with. While women's hair can be more ornamental and customized for special occasions, a man's hair is pretty much the way it is when he leaves the barber's chair.
Don't leave something so important to your looks up to just anyone. We talked shop with one of the leading stylists in the field, Jeff Yabut, and about five seconds in we were 10 times smarter. Jeff schooled us on everything from how to find a barber to the keys to how to maintain your hair between trips to the barber's chair.
---
How to Find a Barber
Since your hair is such an important asset, don't trust it in just anyone's hands. Start things off on the right foot by finding someone who can bring out your best.
"There are definitely questions you can ask them on how they would approach your hair," says Jeff. He suggests checking out social media and looking for a specific stylist's work and scheduling some time for a consultation. Jeff suggests asking how much they would recommend taking off, how they're going to texturize and how your hairline is going to be finished to get a sense of the stylist. Jeff suggests listening not just to the answers, but to how the questions are answered. "If you feel at all that the stylist is not confident," says Jeff, "then you should definitely get off the chair."
Instead, Jeff stresses finding someone willing to educate you. "You should be leaving the chair knowing a little more about your hair than when you first sat down." That way you can not only get a good look on the day you get your haircut, but you know how to keep that look for weeks.
---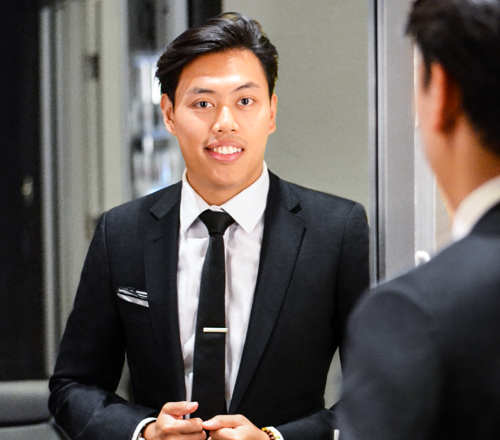 About Jeff Yabut
Jeff Yabut is a Master Barber & Men's Specialist at the Julien Farel Restore Salon & Spa on Park Avenue in New York. But Jeff wasn't originally planning to go into the making people look their best business. Jeff graduated from college with a degree in Biology and prepared to start a career as a physical therapist. But his calling was hair and he followed it all the way to the chair he presides over.
Jeff's Pick For Men with Thick Hair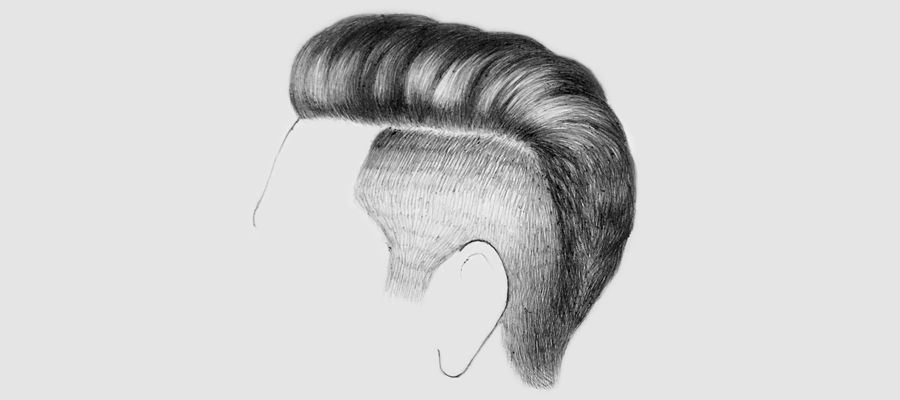 When men with a thick, full head of hair come to me, I often suggest the undercut. There are almost no limits to haircut styles for men like this, but the undercut works for a lot of men and is one of the most popular haircut styles for men these days.
There are many different ways to do it. You can wear it very elaborately, but there are also ways of wearing it where it's controlled and appropriate for the work environment. I think what it comes down to is how it's cut. Going from there, you can style it very easily.
Pro Tip: A nice twist on the undercut is to leave it longer in the front and gradually shorter as it goes back to give you a tail.
Style It: Try a pomade like Julien Farel Sculpting Gloss for a firm hold and a shiny finish. Direct the hair towards the back right, by using a blow dryer and a brush, to create volume.
Jeff's Pick For Men with Thinning Hair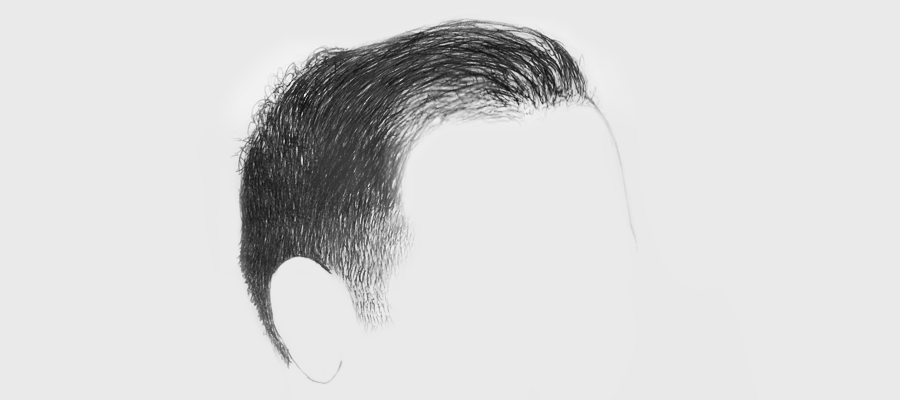 First off, there is a difference between thin hair and thinning hair. Thin hair can be addressed in part with the right hair products (not too much) and styles that produce more elevation. Men with thinning hair face a different set of challenges.
There are fewer haircut styles for men with thinning hair that come out looking great. But thinning hair on top of your head doesn't preclude you from growing hair on your face. A beard can draw attention away from the top toward the face, so it's a smart move for men with thinning hair.
Pro Tip: The beard only works to draw attention down from your dome if you keep the hair on the sides short. Follow this by creating sharp lines for the beard to help define your face shape.
Style It: Use a paste like Julien Farel Flexible Paste to avoid weighing down hair while providing a flexible hold, then use a wide tooth comb to get a clean and structured look.
Jeff's Pick For Men with Receding Hairlines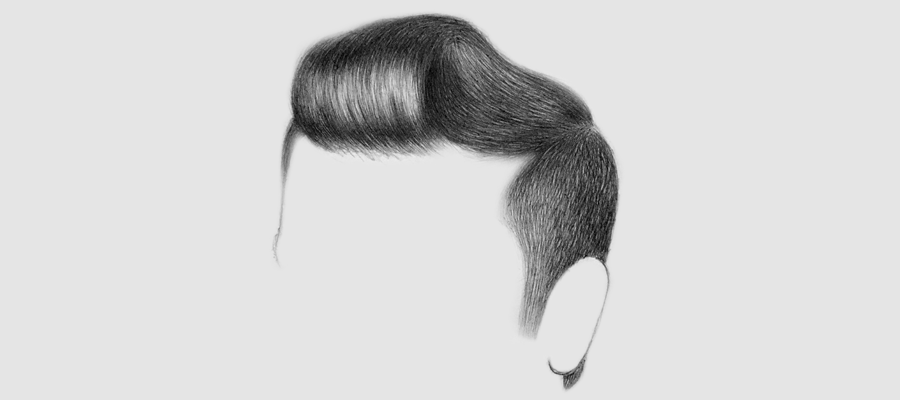 Try as we might, lots of men struggle to hold the line as follicles retreat like deserting soldiers in the war against male pattern baldness. It doesn't help that so many guys are just asking for their hairlines to recede by doing things like shaving parts into their hair, but even those who don't invite it have to live with receding hairlines. If you're one of them, take heart, there are still stylish haircut styles for men with receding hairlines.
Pro Tip: To combat the receding hairline and typically some hair thinning at the crown of the head, blow dry the hair towards the direction of the hair growth.
Style It: With the right product, receding hairlines can achieve different and stylish looks that give a fuller effect. Texture hair spray can be used to rough up the hair. The texture hair spray also allows you to give a more casual, messy look without losing volume.
Jeff's Closing Thoughts
Every man in search for a new look must understand that not all hairstyles are meant for everyone. You should always account for face shape, hair texture, and the amount of hair you have. Your hairstylist or barber should be able to guide you in the right direction by what your hair can and cannot do. They should also recommend the right hair product and educate you on how to apply/style your hair. Hair styling will take some time and practice. but will become easier once you are familiar with your hair and what works for you.
---
Like What You See? There's More.
We'll send you style advice and intel for the modern man.
---