9 Pairs of Dress Boots To Wear With Suits
Published on January 12, 2018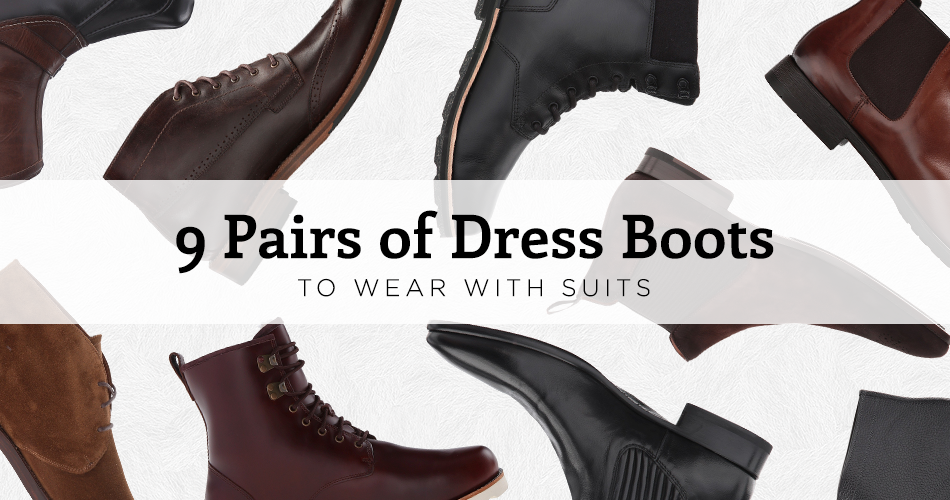 Trading in your dress shoes for a pair of dress boots is a decision of form and function. It's common sense if you work in an urban area that's covered in slush and salt in the winter, but it's also a chance to take the chilling temps as an opportunity to wear dress boots with suits to amp up your cold weather style.
Of course, the problem here is that you love your double monks. And if you're going to bench them throughout the winter or even just until you get to the office, you want a stand-in that damn well looks good.
Think of the following dress boots as the same type of investment you would make on a pair of classic oxfords, but better. Better because you can wear these boots with suits and just about every other pair of pants you own. From white chinos to dark wash jeans, these dress boots are versatile and still suit-appropriate.
---
Chelsea Boots With Suits
Wearing chelsea boots with suits is an easy style move that yields high results. They're easy to slip on and might even be mistaken for wholecuts if you've got enough break in your suit pant. This boot with suit combination has also graced the pages of GQ many times, so consider it here to stay.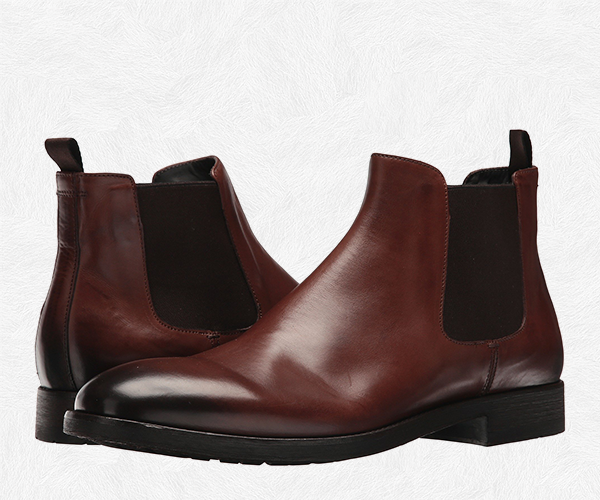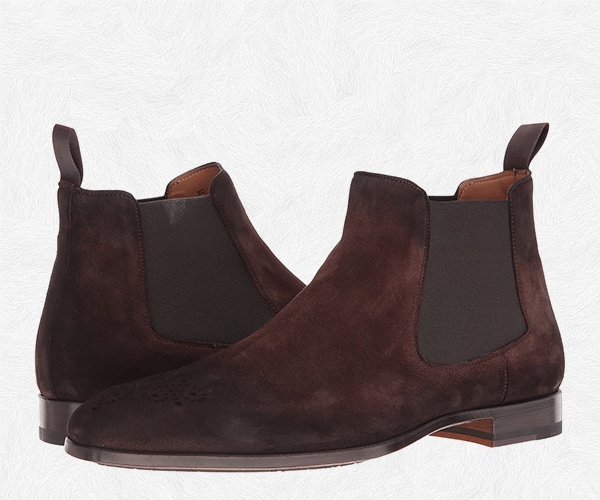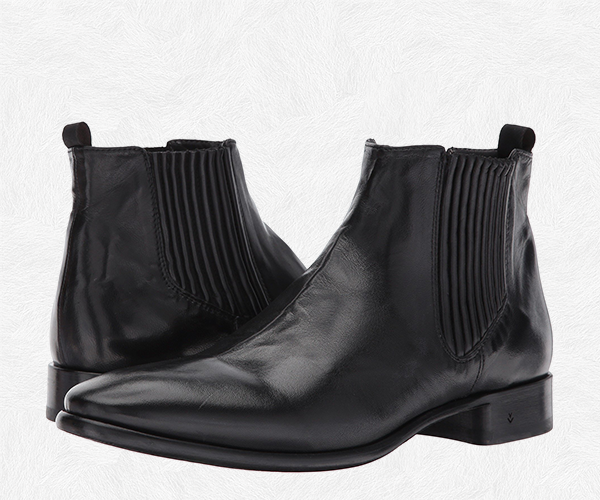 ---
Chukka Boots with Suits
Most people think Clark's when they hear chukka or desert boot, but if you want to wear chukka boots with suits, we recommend you go more formal than a basic pair of Clark's. That can mean opting for leather instead of suede or finding a pair with interesting brogue detail.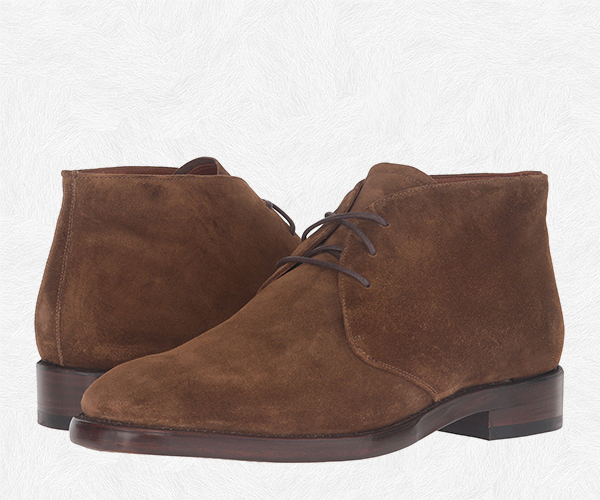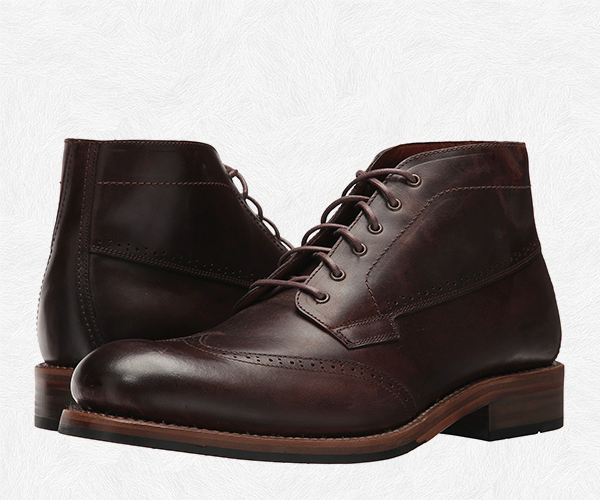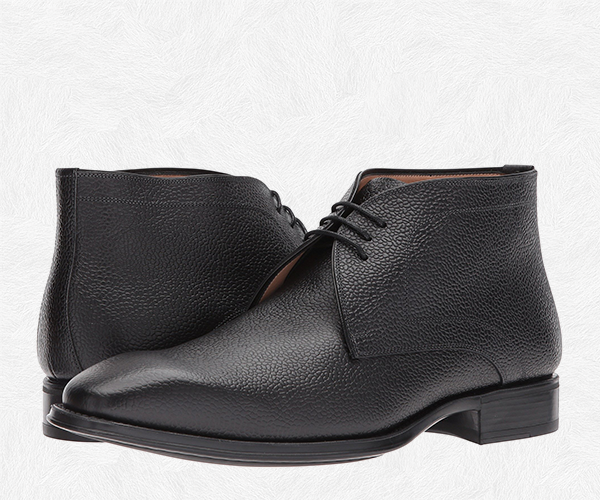 ---
Cold Weather Boots With Suits
There are few things worse than wet and cold feet, so we put together more winter battle-ready options that won't mitigate your fresh factor. Not only will these boots keep your feet dry, they'll give you traction so you don't have an embarrassing wipe out during your commute. Depending on the dress code in your office, you can still wear these boots with a suit or swap them out once you clock in.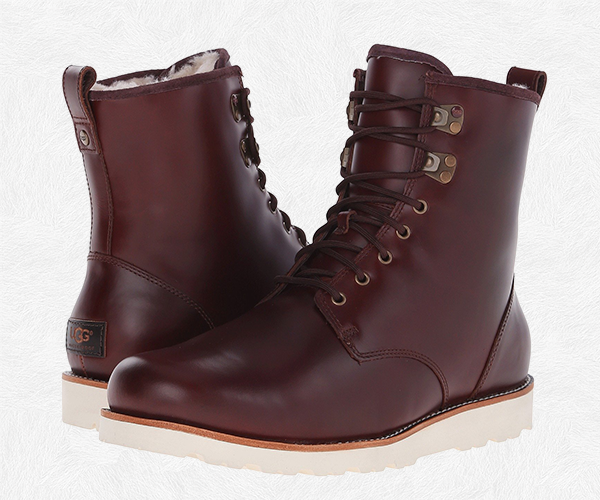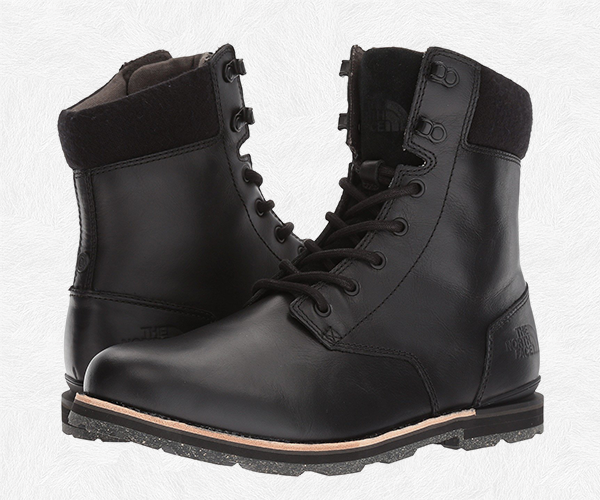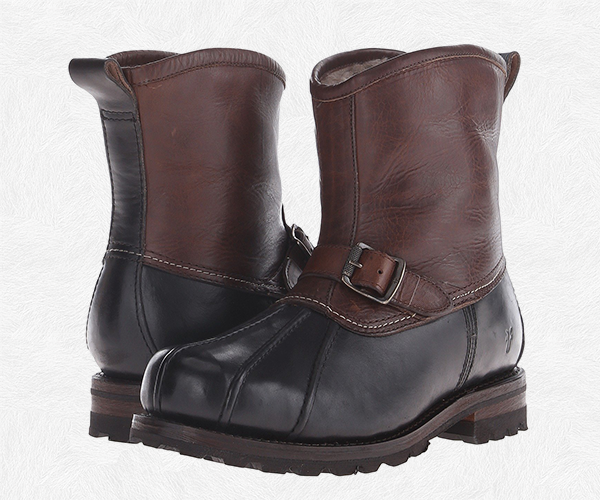 ---
Like What You See? There's More.
We'll send you style advice and intel for the modern man.
---