Uncovering Menswear's Secret Weapon, the Unsuit
Published on March 27, 2015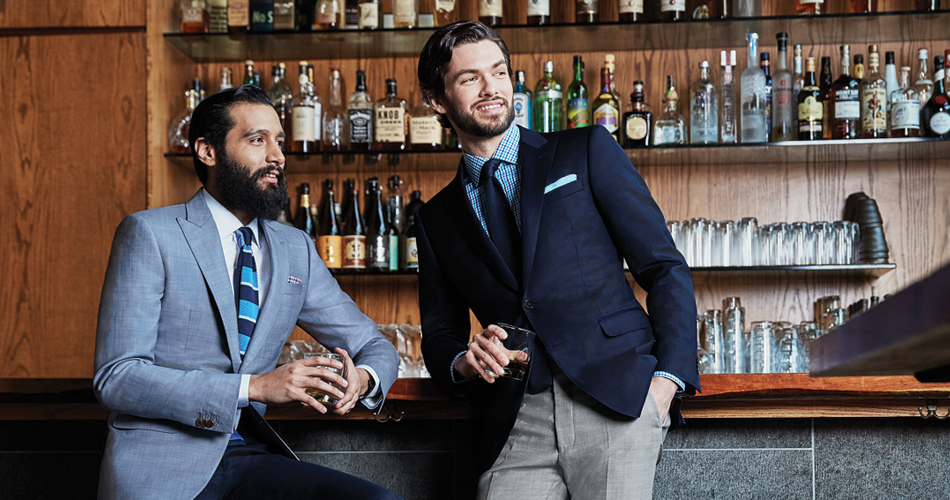 We love our suits (
that's not even a joke
). We should, we're in menswear (and, of course, we make them). But even a group of suit-loving menswear types like us realizes that suits aren't the only option for looking great. Some situations call for a combination of pants and jacket that aren't made from the same fabric. In fact, we believe some of the most stylish men on earth,
some of the menswear icons we look to for inspiration
, are so stylish because of the way they combine blazers and pants. It's not that these guys don't suit up well, its just that they get a lot more menswear street cred from their ability to combine. If you want to get to that level, you need to master the
unsuit
. What's an
unsuit
?
un·suit
noun ˌənˈsüt
A jacket and a pair of pants that are made from
different fabrics but can be worn together for maximum stylishness.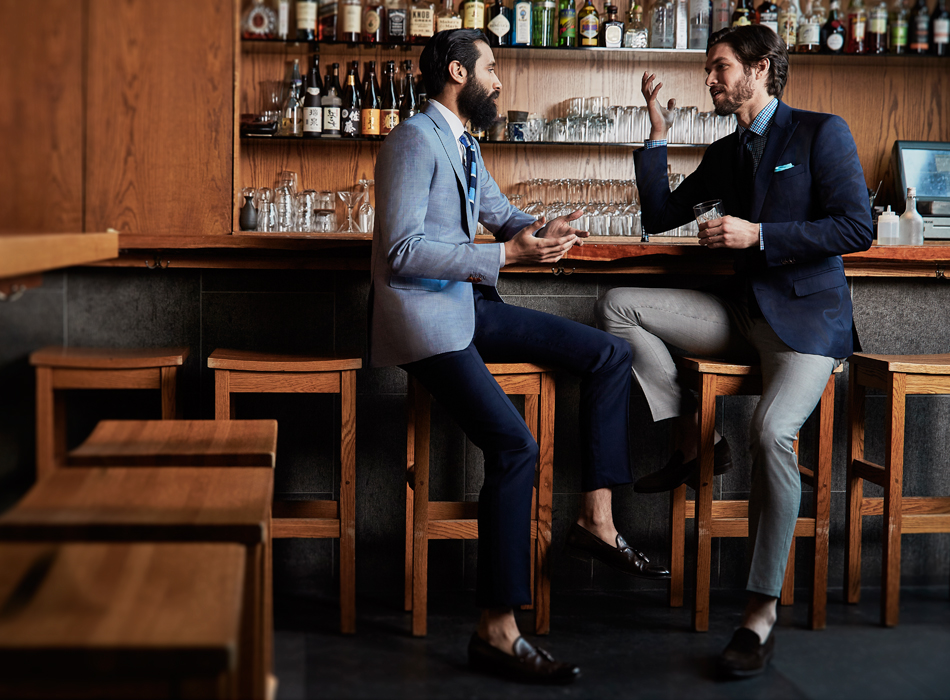 We've written about
how to pair jackets and pants to make great looks in the past
. But we found that some readers had trouble pulling it off. It seems the theory wasn't enough, guys wanted to see combinations in action. And so we developed the Black Lapel Unsuit, a pre-paired jacket and pants combination that you can buy and wear like a suit, all together, or separately.
Where to Wear an Unsuit
You can wear an Unsuit anywhere a jacket is appropriate but a suit is not mandatory. It's perfect for the business casual office with a dress shirt and a tie, but you can also wear an Unsuit more casually without a tie or with a light sweater instead of a shirt. This last look also works well for dates and evening events as well.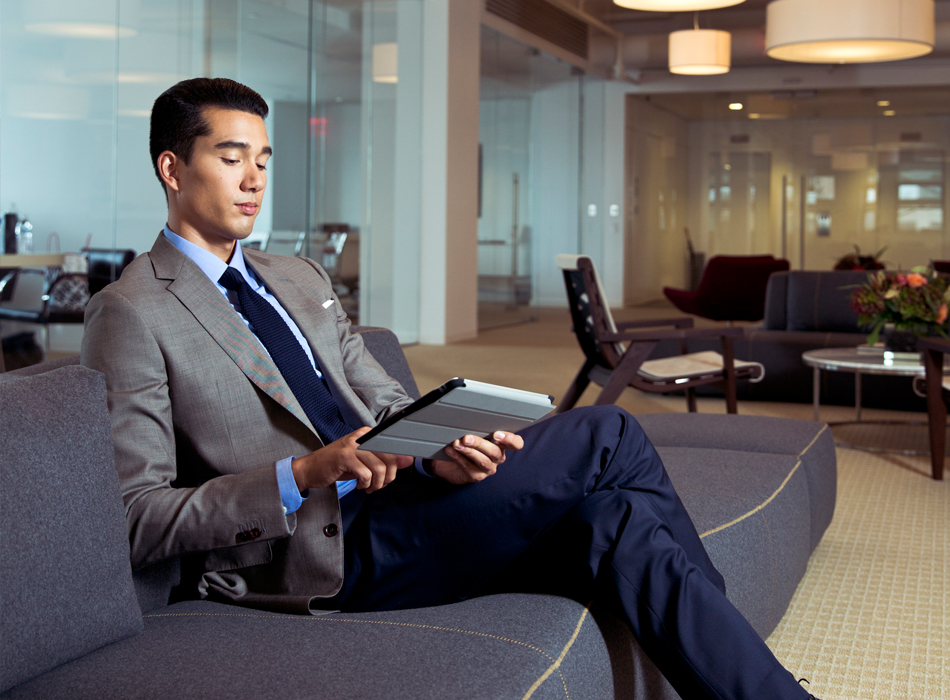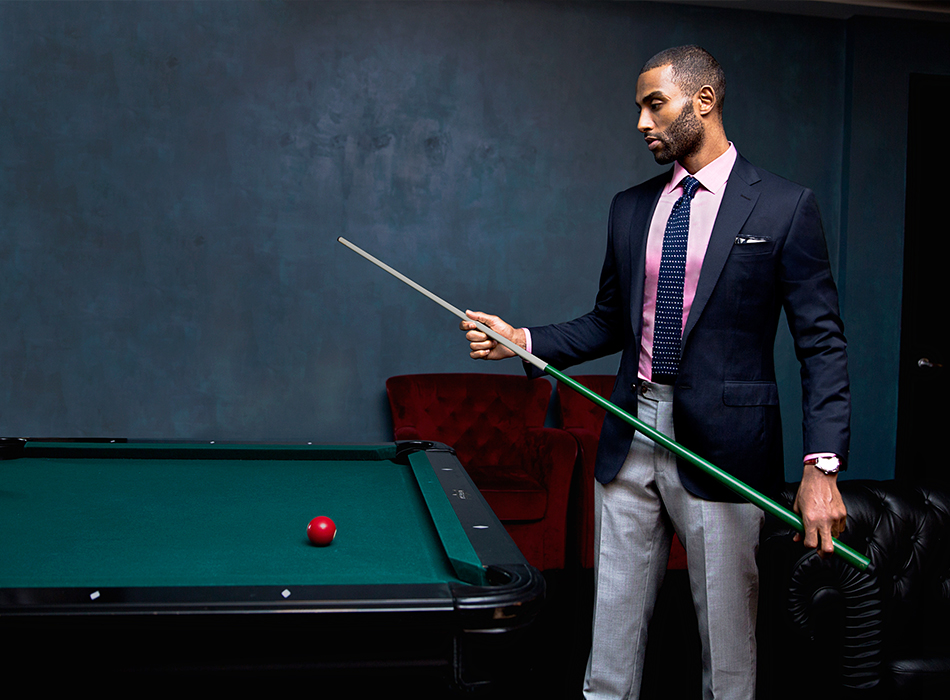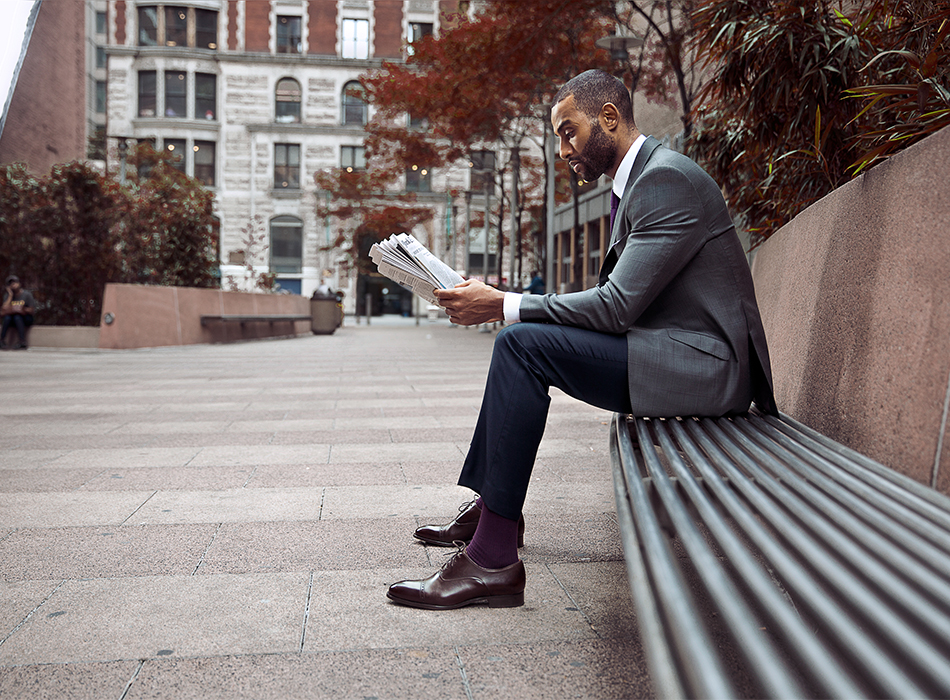 How to Wear an Unsuit
The trick to the Unsuit is not to overthink it. While you can drive yourself nuts trying to come up with some amazing shirt and tie combination, true style comes with a little bit of I don't give a damn that the Italians call sprezzatura. A flawlessly fitting white shirt and a solid colored knit tie is a can't miss dapper look that requires minimal effort to put together. When the jacket and pants are already paired with style the rest of the outfit ought to just fall into place naturally. If you're spending more than a few minutes stressing over a shirt and tie combo it means one of two things. A) you have an inadequate shirt and tie collection (in which case, check out the Black Lapel shirts and ties) or B) you're over-analyzing the situation (in which case, check out our three secrets to Mastering Men's Fashion from the Inside Out to get make looking dapper easier).

DIY Unsuit
The Black Lapel Unsuits were created to give you some pre-built combinations, but that doesn't limit you to the ones we've paired. If you'd like to put together your own Unsuit, we've covered guidelines for pairing jackets and pants in the past. Tell us what you come up with in the comments below and, who knows, your combination might show up on the Black Lapel Unsuits collection.
---
Like What You See? There's More.
We'll send you style advice and intel for the modern man.
---