The Tobacco Brown Linen Blend Fabric – A Love Story
Published on March 13, 2015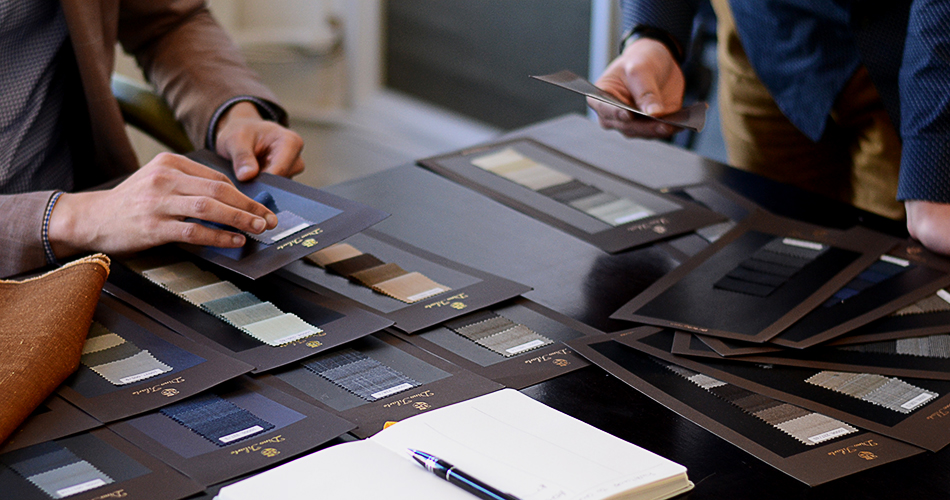 It begins simply. Something catches your eye. In a sea of choices, this one stands out. It's just a small glimpse into what is possible. But you know this one is special.
It stops you in your tracks. You can't help yourself. You yearn to touch and know that when you do, you will always remember this first encounter.
This one has it all. You can picture yourself taking long walks together. You can see yourself taking this one home to Mom and Dad. This is the real thing. This is love.
We are talking, of course, about how we chose the fabrics for the Spring/Summer 2015 collection from Black Lapel. Choosing, gathering and preparing the fabrics to make into a collection like this is just part of what goes into the whole process of making a killer line of clothes for stylish men. Frankly, it's a lot of hard work. We pour our blood, sweat and tears into these collections (metaphorically, of course, don't worry, your clothes will arrive free of any actual blood, sweat or tears).
Soon we'll share some of our process with you and give you a sense of just how much work went into the collection. But with the launch of the collection today, we're feeling celebratory so for now, we thought we'd share some of the joy we experienced from first meeting a particularly special fabric, in this case the Tobacco Brown Linen Blend, to courtship, to presenting it in the Spring/Summer 2015 collection.
Love At First Sight.

Selecting a swatch from hundreds of choices can be difficult. But sometimes, as with the Tobacco Brown Linen Blend, the choice is easy.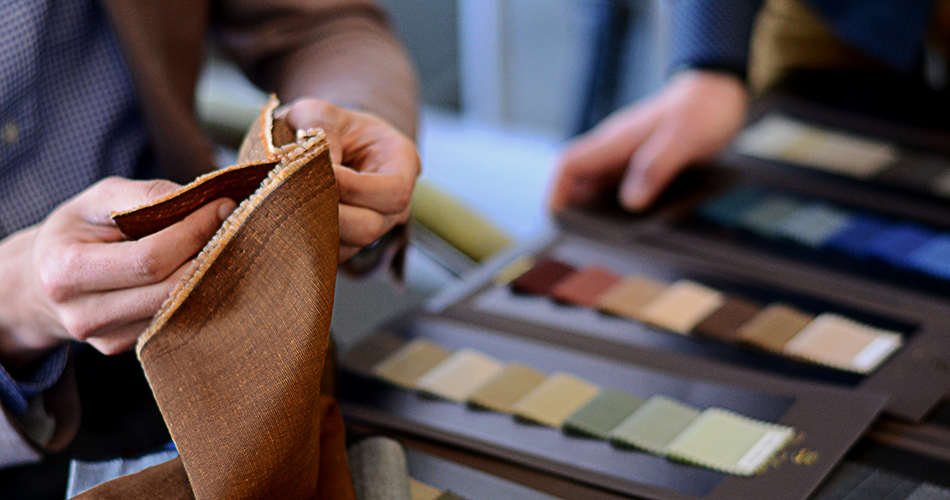 It's Here!

Now a full suit, the Tobacco Brown stands out even in this particularly stylish crowd.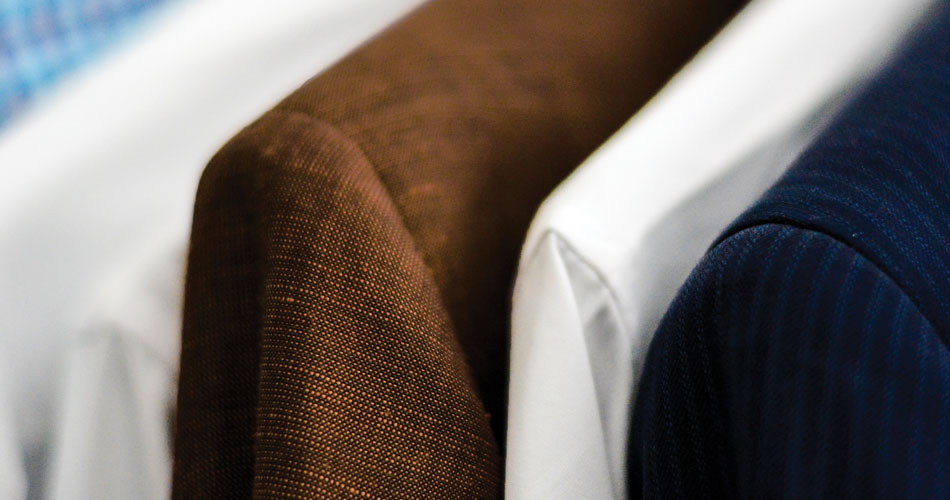 Survival Of The Fittest

Survival of the fittest. If you know Black Lapel, you know we're obsessed with fit. Just as with your suit, the samples worn by our models are checked and tweaked to make sure they fits flawlessly.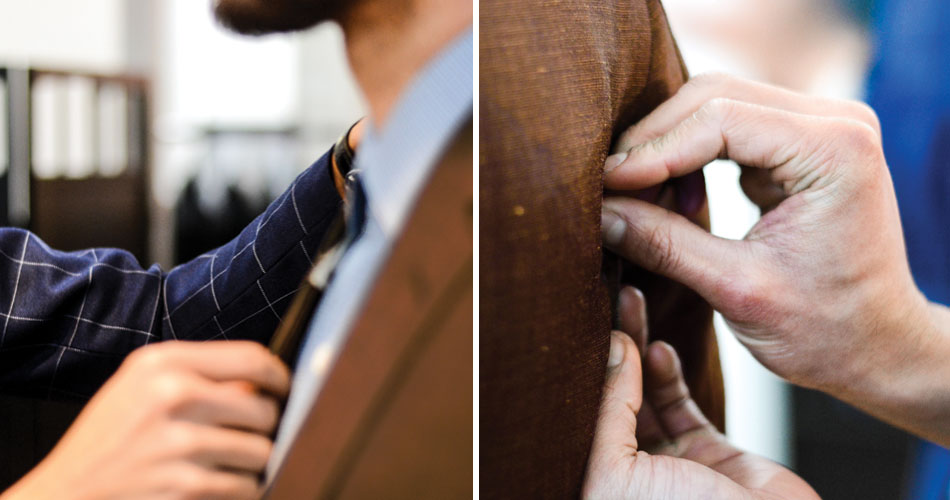 Into The Studio

Finally the big day arrives and we get to see the fabric through the camera lens. The result….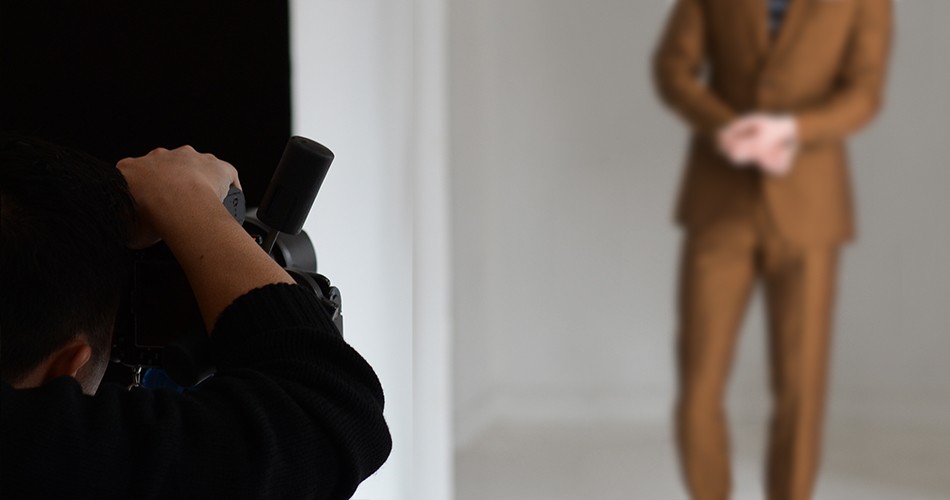 …Magic!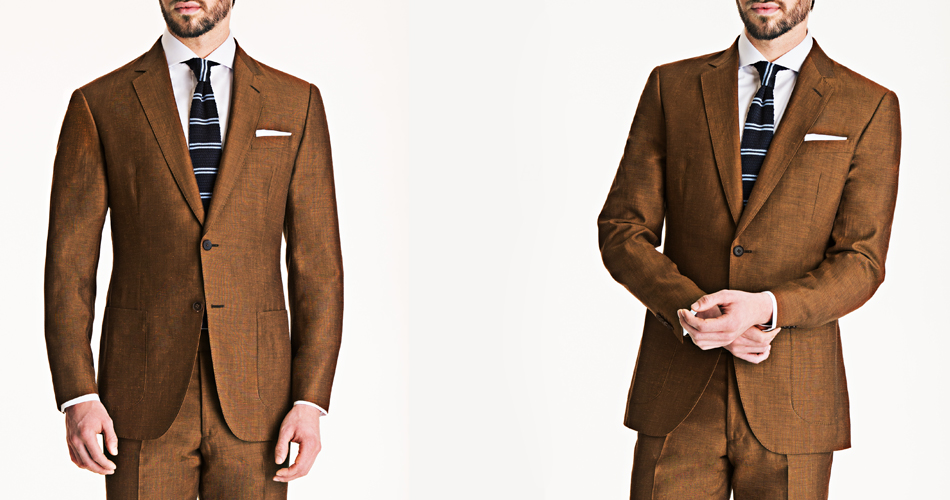 See the Tobacco Brown Linen Blend and the rest of the 2015 Spring/Summer Collection from Black Lapel in action at blacklapel.com/spring.
Tell us which one you fall in love with in the comments below.
---
Like What You See? There's More.
We'll send you style advice and intel for the modern man.
---