Look of the Year – The Savoy Marine Blue Glen Plaid Custom Suit
Published on December 31, 2015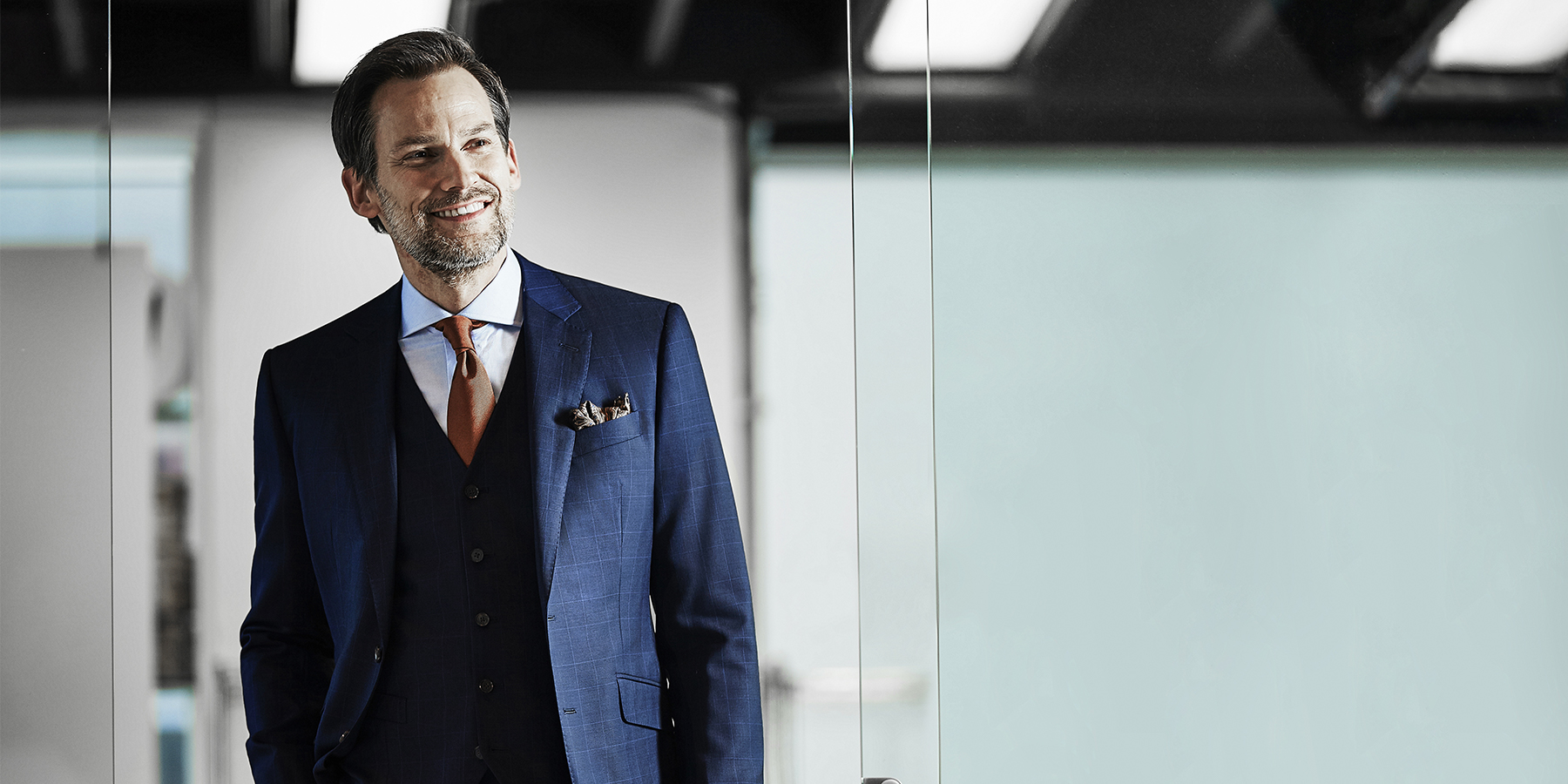 It's that time of year again here at Black Lapel—time to pick a winner. It's not something we like to do, and looking back over the past year and picking a winner is even harder to do this year than in previous years. Why? Because we had three collections, instead of the usual two, to look back upon.
Before we get into the specifics of why the Savoy Marine Blue Glen Plaid Custom Suit was chosen as the Look of the Year, let's recap other suiting highlights.
In close second we have the Tobacco Brown Linen Blend Suit. We literally wrote an entire story about how much we love this fabric, so we say "close second" very meaningfully here. Our second runner-up is the Gray Windowpane Shadow Check Custom Suit because it's just so damn cool and monochromatic.
---
And now, the Look of the Year…
The Savoy Line Marine Blue Glen Plaid Custom Suit.
Beauty
Beauty was at the top of our minds when we first chose this fabric. When we made the first one into a suit we knew we had a winner. Its deep marine blue color is embedded into the subtle variations of the glen plaid pattern. This suit drapes to perfection for a sophisticated look in a staple color and pattern.
& Brains
The brains behind this suit, aka it's construction, are worthy of the Look of the Year title. The Marine Blue Glen Plaid Suit is made of super 150s fabric milled in Italy. It's final 2-ply construction by Vitale Barberis Canonico weavers gives it the strength to withstand the kind of regular wear you'll want to put this suit through. The finishing touches? Well, that's up to you. Your own custom styling.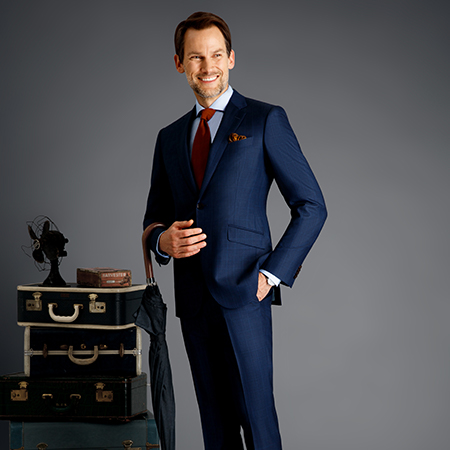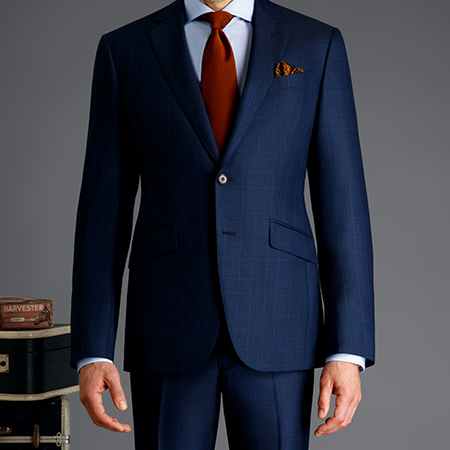 ---
Runners Up
2nd Place
The Tobacco Brown Linen Blend Custom Suit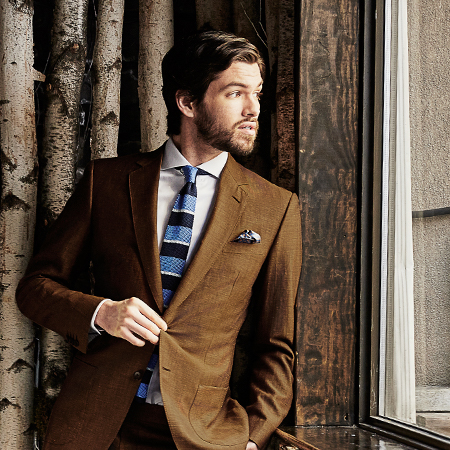 3rd place
The Gray Windowpane Shadow Check Custom Suit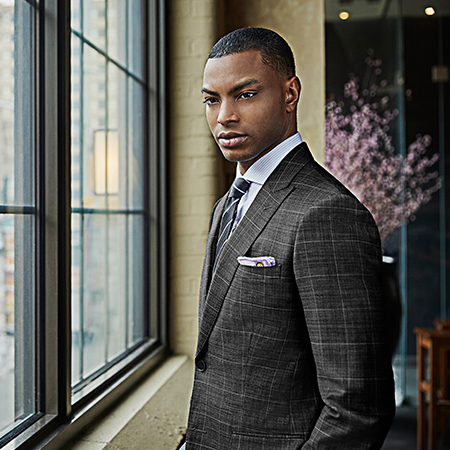 ---
Like What You See? There's More.
We'll send you style advice and intel for the modern man.
---