A Shorts Story
Published on May 25, 2017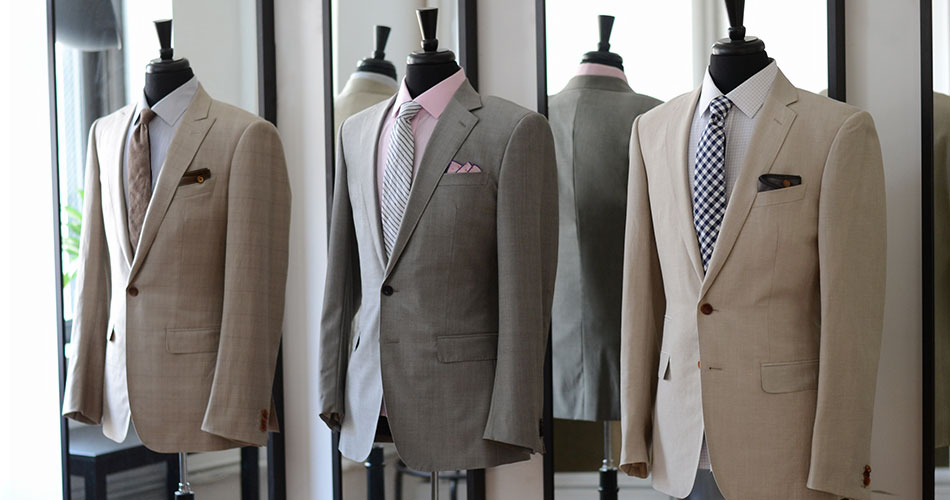 A SHORTS STORY
---
Warm weather can put a man's style game to the test. While ladies easily adjust to the season of less fabric, gents don't have it as easy. Casual wear is where some lesser lads come up…well…short. Don't cave in to unfortunate cargo shorts and t-shirt combos. Do yourself a favor and step up your short game before the summer is over.
---
Anatomy of a Well-Fitting Pair of Shorts

1. A blended blazer will keep your look pulled together, but is much lighter than pure wool in case your version of a casual weekend is entirely not casual.
2. Your belt should be solely for decorative purposes. If your shorts do not stay put without one, they do not fit you. Think of them as well-fitting pants, except shorter.
3. If it's below the knee, it's a Capri. Don't get caught in an unflattering cross between shorts and pants: shants, if you will. And every dapper dude knows thou shan't wear shants. Your knees should be visible, but not your thighs.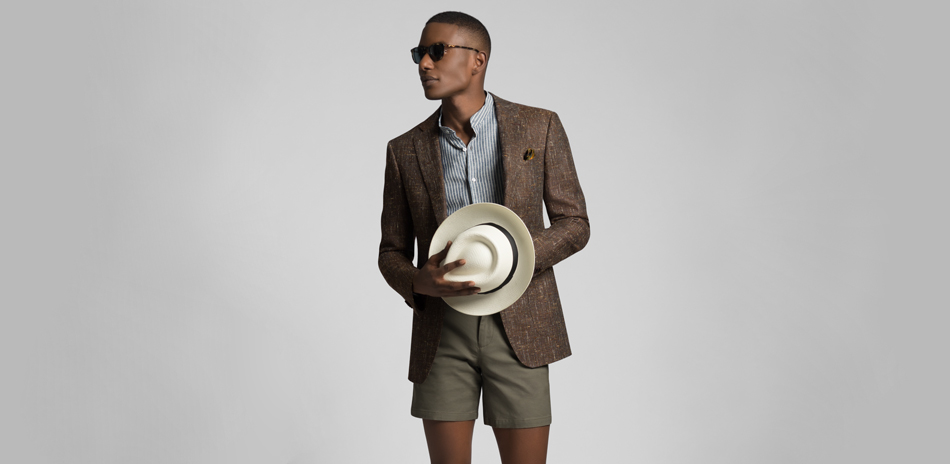 How to Pull Off the Blazer and Shorts Look
It's an age-old question in menswear, "Can I wear a blazer with shorts?" You've seen southern gents sport it proudly and heard old-fashioned folks flat out condemn it. Our position? We play by one rule and one rule only: you better not fasten that last button on your blazer. If you can sport it, do it.
---
To Make a Shorts Story Short,
Here Are The Top Reasons to Own This Look This Summer
Reason 1: It looks dapper as hell.
Reason 2: A cool summer breeze will follow a hot day of leisurely activities and when the sun goes down the blazer lets you add a layer of style, while adding a layer of coverage.
Reason 3: It's ALWAYS a good idea to bring along something to offer your lady for that chilly sushi restaurant/movie theater/late summer night stroll.
---
3 Short Styles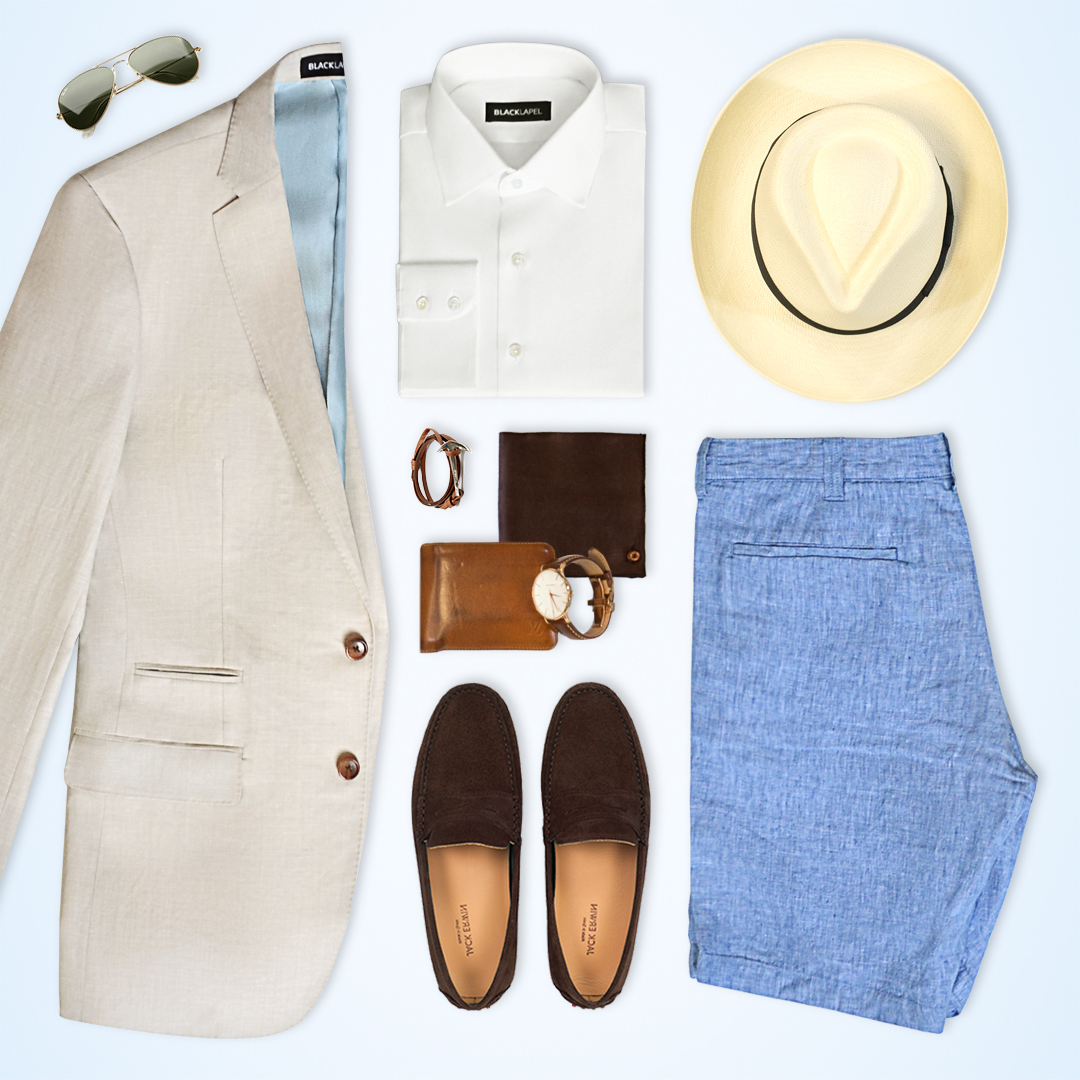 1. Linen Shorts
As the temperatures remain hellish, you'll appreciate the light touch of linen. A smart option is a cotton/linen blend, like these J.Crew Stanton Shorts. They are softer and won't wrinkle as much as pure linen, but they'll keep you cooler than pure cotton shorts.
Linen and cotton are two essential fabrics of summer, so pairing these shorts with a linen blend blazer that works with everything (aka khaki) and a simple white cotton shirt. Add a pair of semi-casual loafers or oxfords, and aviators to be casually cool without being sloppy. A blended blazer will keep your look pulled together, but is much lighter than pure wool in case your version of a casual weekend is entirely not casual.
---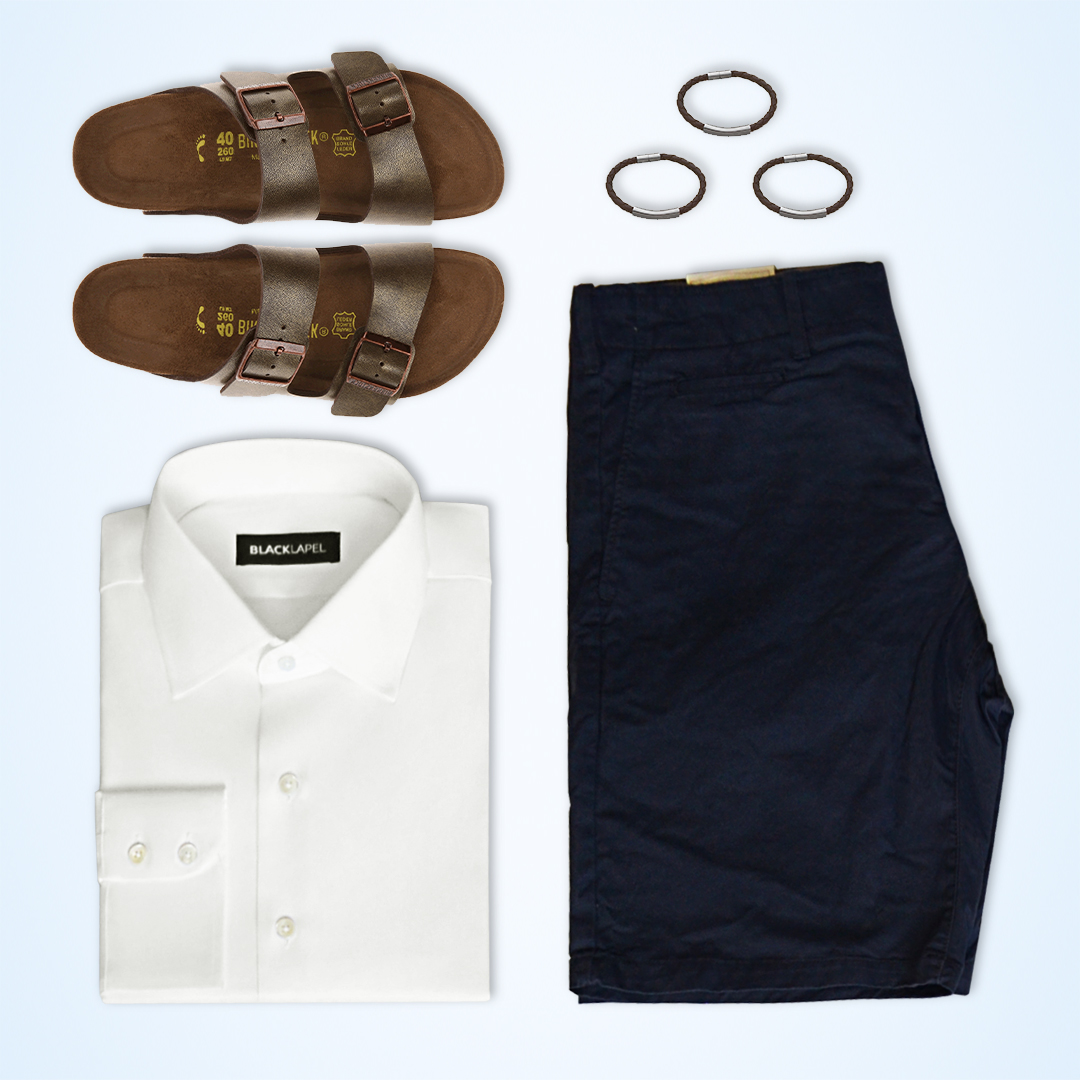 2. Chino Shorts
For a lot of gents, chinos are familiar territory. This common fabric is usually sold in earth tones and navy, which make them easy to pair. Try versatile
French Navy chinos from The Gap with solid white shirt that is at home on a Monday with a suit and still looks great on a Saturday with shorts, sandals, and woven bracelets for a low-key but high impact look.
---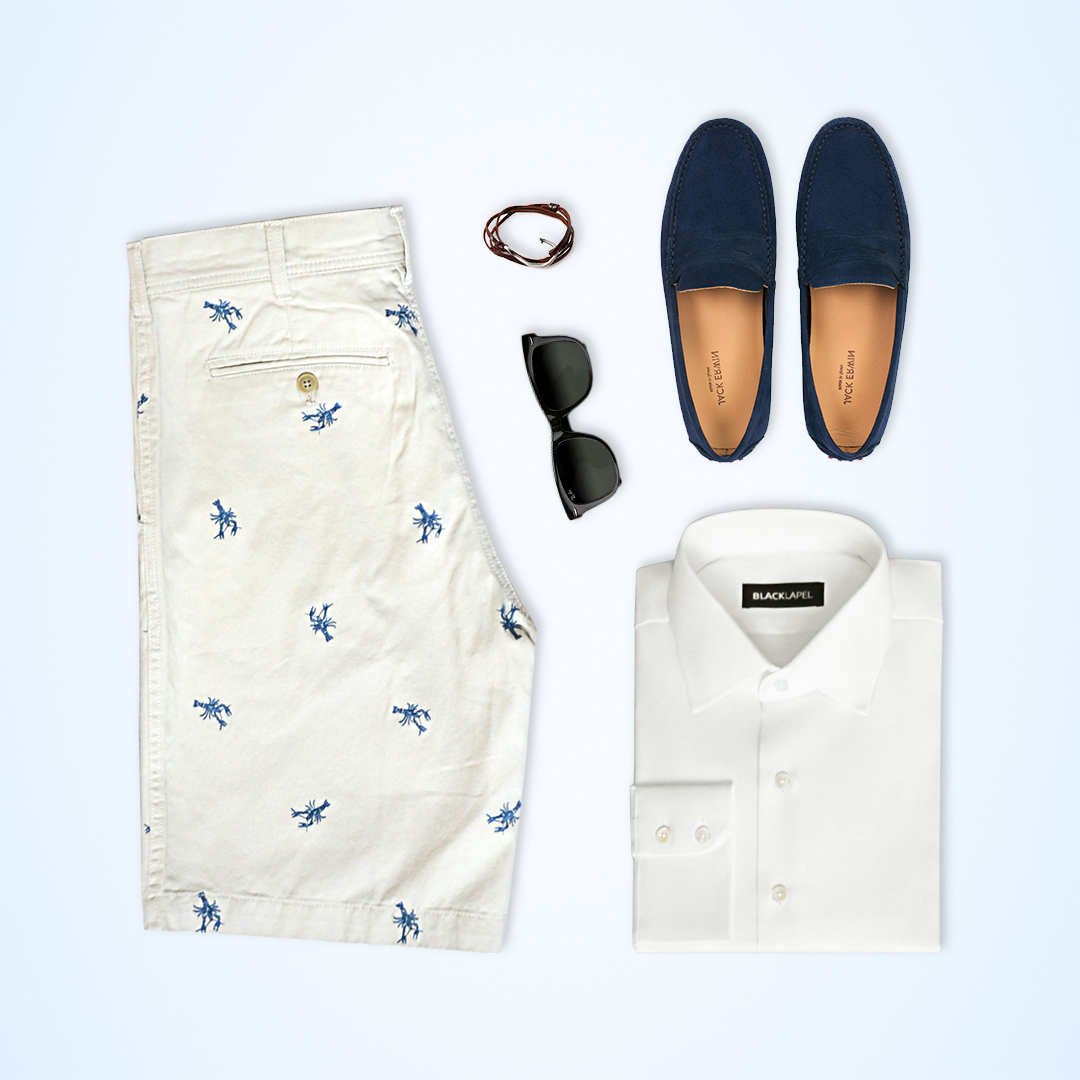 3. Printed Shorts
Printed anything may seem daring, but for shorts they're actually a safe bet. In fact, they're guaranteed to make the most of the basics you already own. Pairing shorts like these Crawfish embroidered shorts from Izod with a crisp, white shirt, wayfarers, leather wrap bracelet, and driving mocs is an effortless way to master this look.
---
Sure, the heat can be a burden. But, keep in mind that the summer is fleeting, along with its open windows, porch side cigars, and beach trips with your lady. Hopefully, these tips will help you savor the season more comfortably.
---
Like What You See? There's More.
We'll send you style advice and intel for the modern man.
---