A Dapper Man's Guide to Loafers
Published on June 27, 2014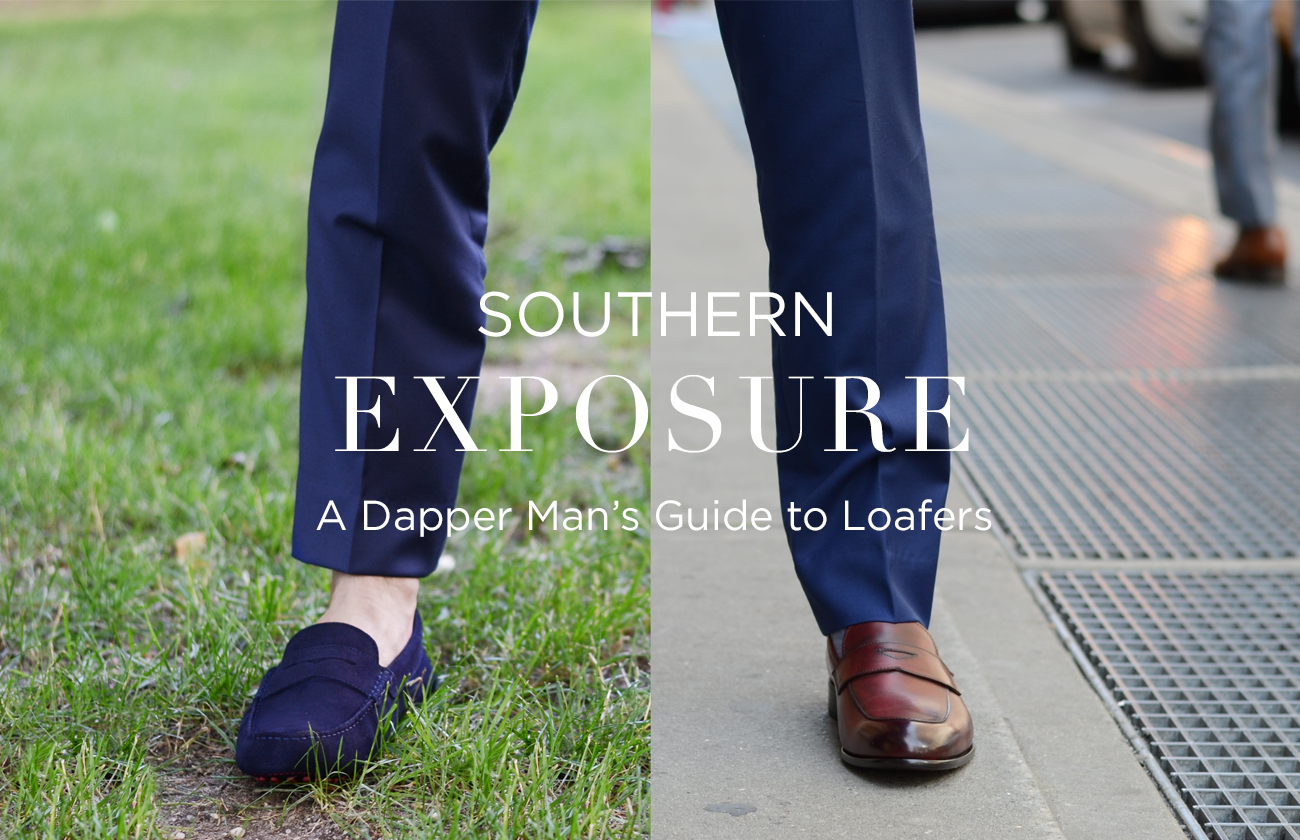 We have scoured the earth (and the interwebs) in search of a single pair of perfect loafers for this summer. What did we find? It can't be done. All of the loafing around we like to do simply requires more than one pair. Thankfully, summer provides a myriad of ways to wear shoes sans laces.
We narrowed things down to three scenarios that we've got planned this season:
When we're toning down the formality of a suit in a summer office getup.
When we're stepping out sockless in a pair of chinos and a blazer on a night out.
When we're giving our sneakers the day off and looking for something to wear with shorts and a T-shirt this weekend.
With a pair of loafers for each of these situations, we can get down to the business of relaxing our summer style from the ankles down. Below are our picks for your "must-have" shoes for this summer.
---
Business in the toe, party in the heel
The Business Casual Loafer
It's no secret that we love to customize things around here, so it should come as no surprise that our first choice when it comes to a loafer that can handle just about any situation is made by custom shoemaker, Awl & Sundry. On the Awl & Sundry website you get to play shoe designer, choosing everything from the last (foot shape used to craft your shoe) to the lace color. Not sure you've got what it takes to design your own shoe? Go through the gallery of designs made by other customers until you find one that strikes your fancy, then tweak it to your heart's content. Take our ultimate do-it-all loafer design below, for example.

---
Bumming around the boardroom
The Dressy Loafer
What do you get when two stylish New Yorkers team up with Italian shoe makers and make their handcrafted collection of leather shoes, belts and bags available to directly to you instead of to retailers? Paul Evans. We chose their Stewart loafer for our most formal look because its sleek lines and gorgeous oxblood color make them an easy pairing with just about any of the tailored pants in your closet. Don't be the office douche who puts his feet up on the desk just to get these bad boys noticed (your co-workers with discerning taste will have no problem recognizing these dope kicks).

---
DRIVEN TO CHILL
The Casual Loafer
Flat pricing helped Jack Erwin make a name for themselves early on. Now, the brand that became known for making great looking dress shoes for less than two bills has created a line of suede drivers that are the perfect summer knockarounds. You probably won't be rocking these to the office except on the most casual of Fridays, but when you're serious about not doing anything serious, break out the drivers. Lookout barbecues and beer gardens, we'll be pulling up to the curb in these.

---
All three of the above pairs will keep you stepping out in style this summer. You may be loafing around but with any of these on your feet, it'll be clear that you're not slacking off in the style department.
---
Like What You See? There's More.
We'll send you style advice and intel for the modern man.
---