How To Wear Suspenders – Suit and Suspenders Guide
Published on October 26, 2018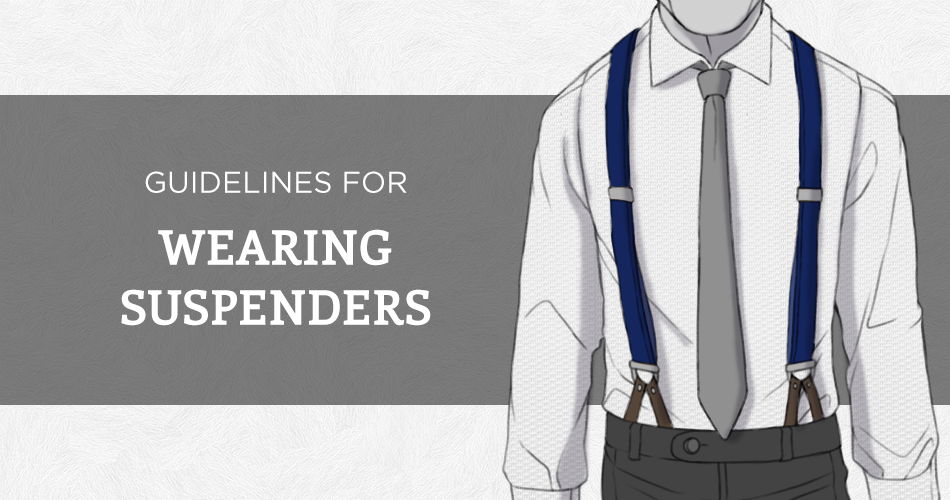 How to Wear Suspenders With a Suit
Learning how to wear suspenders starts with a history lesson.
In 1820, a British designer by the name of Alfred Thurston first began to manufacture and sell braces from his emporium at 27 Panton Street, Haymarket, London. At the time, they were considered to be undergarments, worn beneath one's clothing and meant to never be seen by the public. These early rendition suspenders were in high-demand due to mid-nineteenth/early twentieth century pants riding particularly high, compromising the utility of belts. Word soon got out and Thurston's braces — or suspenders as we call them today in the U.S. — quickly became the must-have accessory for every gentleman who was tired of their pants falling beneath their waist.
Fast forward to 1871, and the first U.S. patent for suspenders was issued to a young entrepreneur by the name of Samuel Clemens (later known as Mark Twain). At this time, suspenders were still considered undergarments. So when Clemens decided upon his product name, 'Adjustable and Detachable Straps for Garments', his goal was to market something that could be used to attach anything from women's corsets to men's underpants, essentially, a more utilitarian upgrade relative to traditional suspenders.
Around the 1930s, suspenders began to be worn over clothing much like their present-day versions. And throughout the twentieth century, they experienced peaks and troughs of fashionability. Humphrey Bogart wore them in the '40s, the British Punks adopted them in the late '60s, Diane Keaton appropriated them in the '70s for Annie Hall, and Michael Douglas' Gordon Gekko brought them back yet again in Wall Street in the late '80s. However, no matter how "in" or "out" they may be at any given point, they remain an incredibly useful accessory for men looking to step-up their sartorial mastery, or you know, to keep their pants from falling down.
---
Choosing the Right Suspenders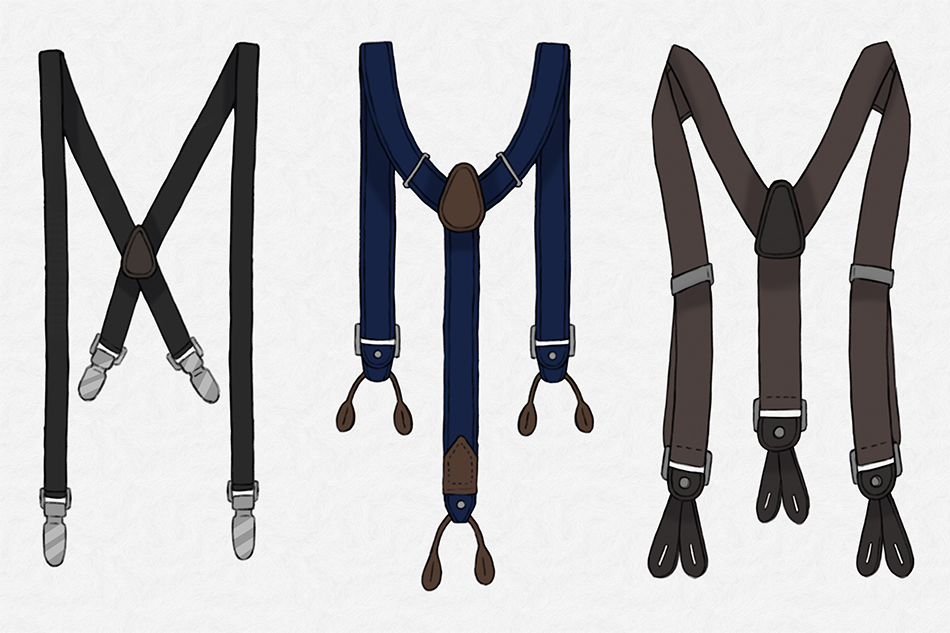 There are a variety of factors you need to consider when choosing your suspenders. The first thing to know is that there are two distinct options when choosing a pair of suspenders. There are those that can be attached with clips, and there are ones that you button onto your trousers. The difference may seem slight, but it can make a big impact. Secondly, you will need to consider the width of the suspenders, and lastly, how they will join at the back. Read on to understand how to choose the right ones for yourself.
---
 The Main Types of Suspenders
Clip-On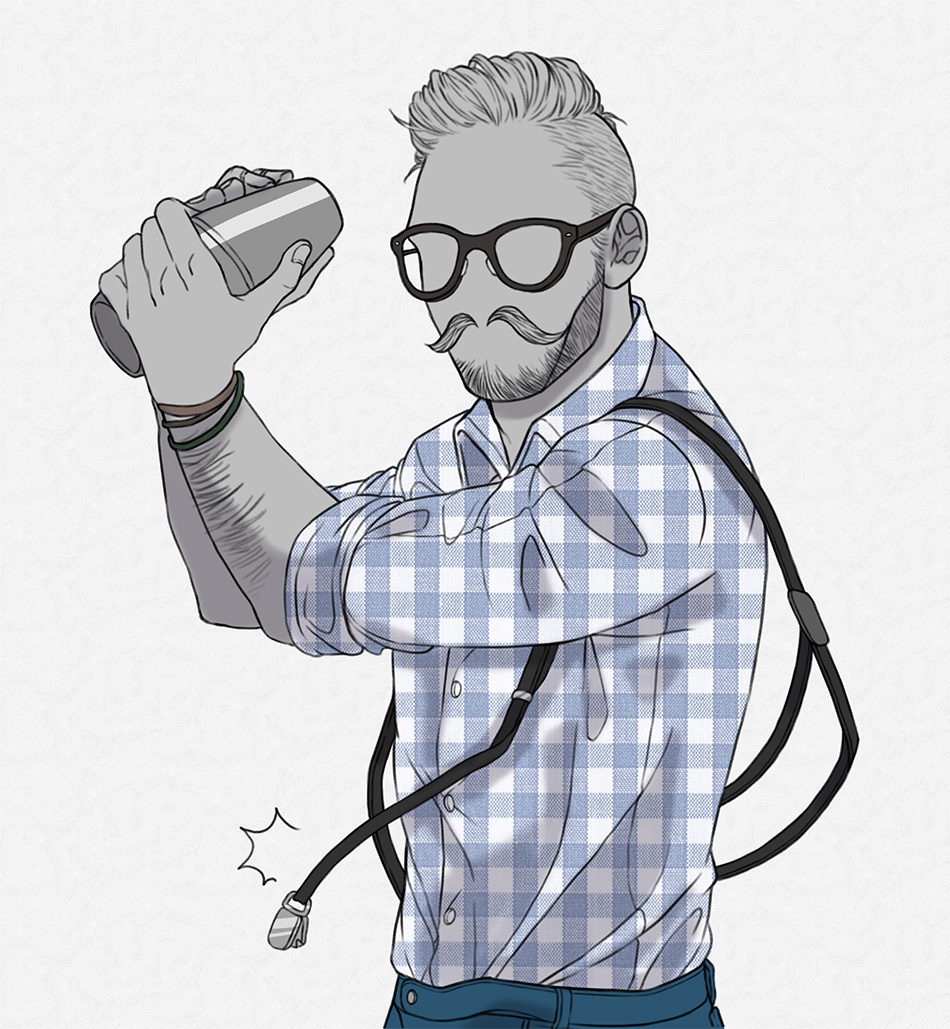 Clip-on suspenders are often looked down upon due primarily to its association with its even more downtrodden accessory brethren, the clip-on tie. And it's true – anytime you use clip-on accessories, you run the risk of being judged by sartorial elitists.
However, we dislike clip-on suspenders for more practical reasons. While the clips allow you to wear them with just about any pair of pants, you are constantly at the mercy of one of two opposing forces at play. The metal clips count on their ability to dig into and grip fabric to hold their position (and carry some of the weight of the pants). With such force comes inevitable damage to the fabric of your fine dress pants. On the other hand, if they're not gripping as tightly, you run the risk of one of the clips snapping loose during wear. This is an embarrassing development we'd recommend you avoid by forgoing clip-on suspenders altogether.
Button-On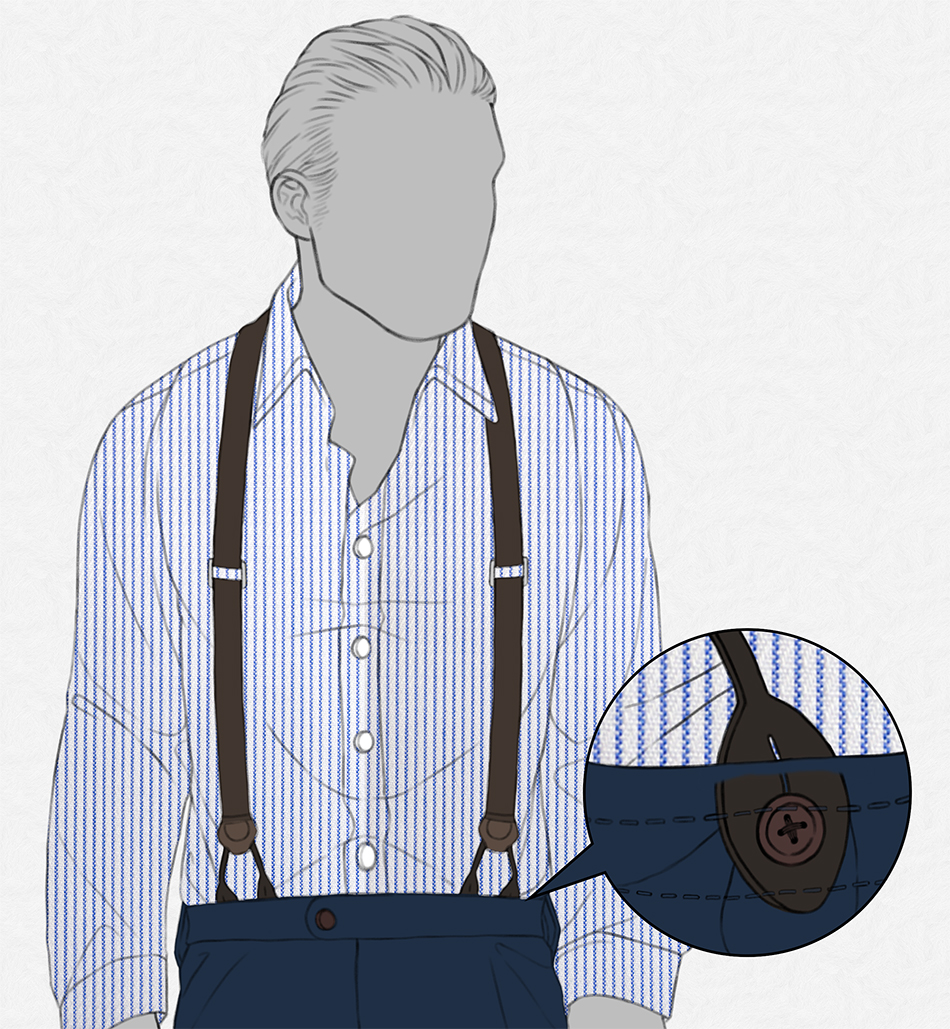 Button-on suspenders are (as the name implies) suspenders attached to buttons that are sewn into the inside of your waistband. From our perspective, they are a clear choice as they are far more utilitarian; they won't snap and take your eye out, and (slightly less importantly) won't damage your pant fabrics. As well, you don't assume any risk of giving off a flashy glare of metal to anyone around you, with the elimination of the metal clips.
Instead, you will simply attach your suspenders to buttons that can be sewn on the inside of your waistband. This is most commonly done with a symmetrical set of buttons sewn onto both sides of your pants.  Two pairs of buttons in the front and often, one pair in the back. Those buttons are there if you want to use your suspenders and are hidden on the inside when you decide to forgo them.
Remember that any pants you buy from Black Lapel can be customized to include suspender buttons inside the waistband, alongside a host of design features like cuffs, pleats and pocket styles.
---
Choosing Shape — X, Y or H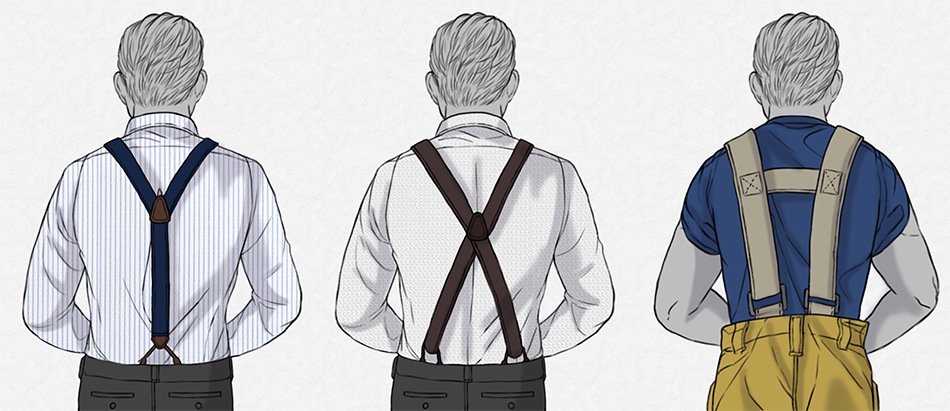 The way in which your suspender straps are joined in the back generally will fall into one of three categories. The first (and most common) being "Y" shaped. It's most common and is typically preferred for the workplace and more formal occasions. The configuration of "Y" back suspenders are also what will align with the overwhelming majority of pants. Mostly those that have suspender buttons sewn on the inside of the waistband.
Next, is the "X" back suspenders, which is exactly what it sounds like. The straps cross in the back forming the shape of an "X". This style, due to the additional material in the back, tends to look a bit more informal. And frankly, don't often come in the button-on variety given its misalignment with standard button configurations.
Lastly, and the least common, the "H". It can be found on a fireman's uniform and evokes a certain harness-like vibe. Similar to the "X" back, it won't align with most button configurations on pants that come with suspender buttons. So you probably shouldn't be choosing this one unless you really dig the look.
---
Choosing The Width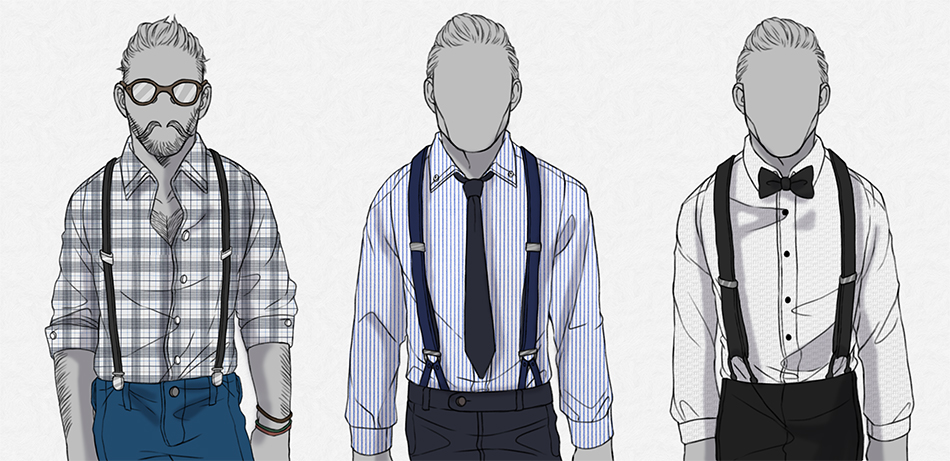 When comparing suspender widths, there are three main options. First, you can choose a thinner suspender, which is usually around .75" in width. You can also choose a medium-range suspender width, which is typically around 1". And finally, a traditional style suspender is usually set at 1.5" width.
Of course, while these are the three most common suspender widths, you have to make sure you pick the right one for the occasion.
---
How to Wear Suspenders Day-To-Day
Among the accessory savvy, suspenders have always been a reliable go-to when a little extra edge or a touch of personality is called for.
Relaxed and Casual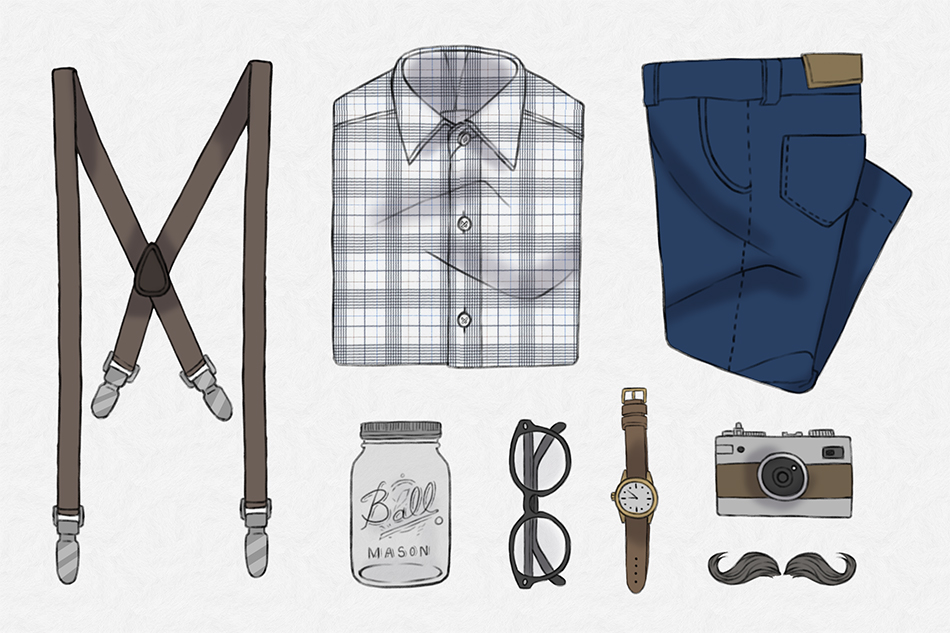 If you want to wear suspenders in a casual setting, or you want to serve drinks out of mason jars at a hipster-friendly bar, you will want to wear thin .75" suspenders. You can easily utilize them with casual pants like a pair of dark jeans. On top, keep it equally as casual on top with a check or gingham dress shirt.
In The Office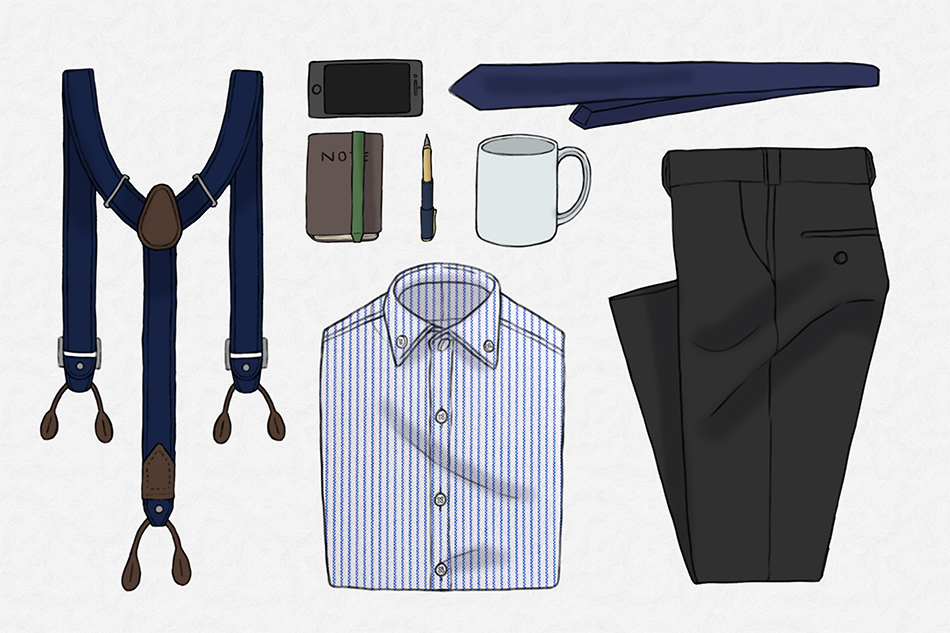 Keeping your pants from sagging during your next presentation aside, knowing how tow ear suspenders is a great way to add an extra element to your business professional style. In the office, you will want to opt for the medium or traditional 1" width suspenders. Thin suspenders will look too casual in this context. For a more conservative look, choose suspenders in a classic, dark color like a dark maroon, navy or brown.
Weddings and Formal Events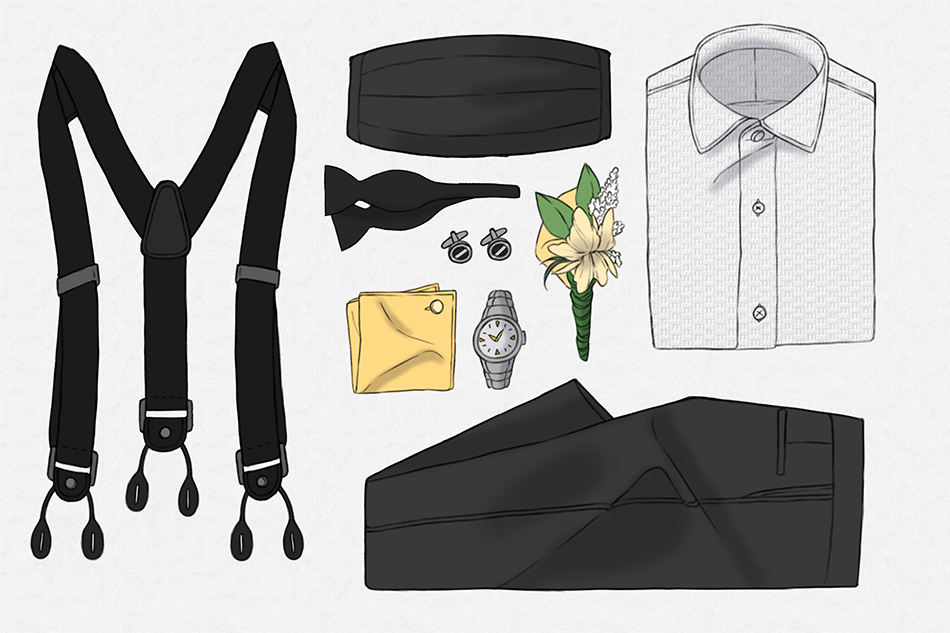 Formal occasions (especially if you're wearing tuxedo pants) are when suspenders are most commonly utilized. When you're donning suspenders in these situations, you'll almost always want to go with the traditional 1.5" width. Whether you go with an elegant black suit or a tuxedo, you should always pair your suspenders with a quality shirt. A white crisp broadcloth tuxedo shirt with French cuffs is always a great choice. This will give your outfit a more formal feel and also allows for statement cufflinks.
Modern weddings can sometimes offer opportunities for a bit of variety, so an interesting pattern hidden beneath the jacket can be a nice touch. Especially if it picks up on the bride's accessories or flowers — don't forget to coordinate if you are a part of the wedding party. Putting groomsmen in matching suspenders will create a unified look and help them stand out from the other guests.
---
Do you Wear a Belt With Suspenders?
One final lesson on how to wear suspenders, grasshopper. We must answer the question: do you wear suspenders with a belt? So, remember the single most important rule — never wear suspenders with a belt. Ever. One makes the other unnecessary, which is where the expression "belt and suspenders" came to denote redundancy in business. In fact, in modern contexts, suspenders are most frequently worn with tuxedo pants, which shouldn't even have belt loops.
---
Strapped Up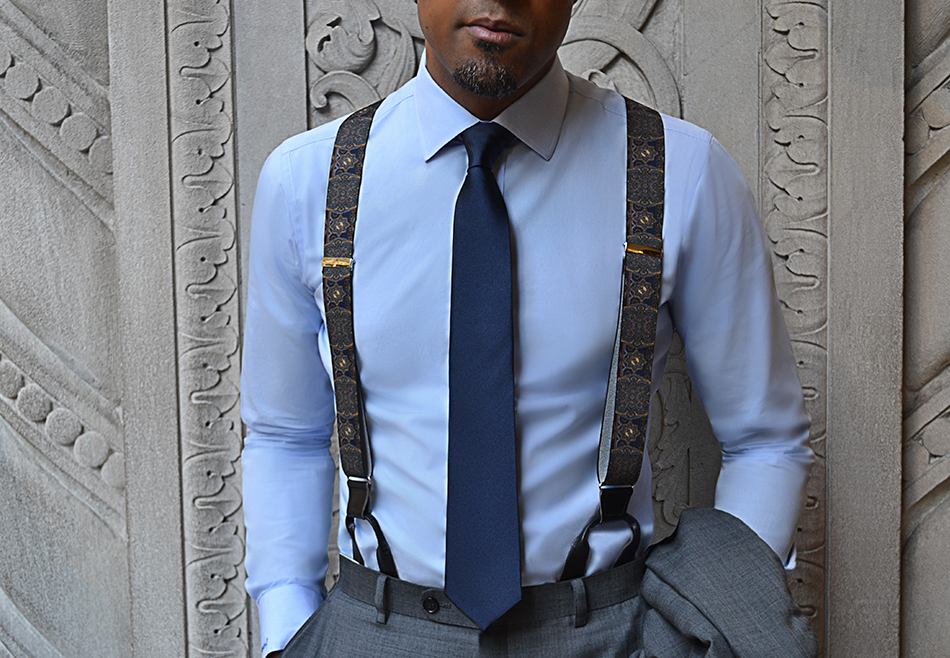 From 1820 to 2018, knowing how to wear suspenders has been an important part of how men dress with style and intent. Now, the torch has been passed to you.
---
Have any questions about how to wear suspenders? Drop it in the comment section below!
---
Like What You See? There's More.
We'll send you style advice and intel for the modern man.
---