The Right Color of Accessories For Your Suit
Published on May 11, 2018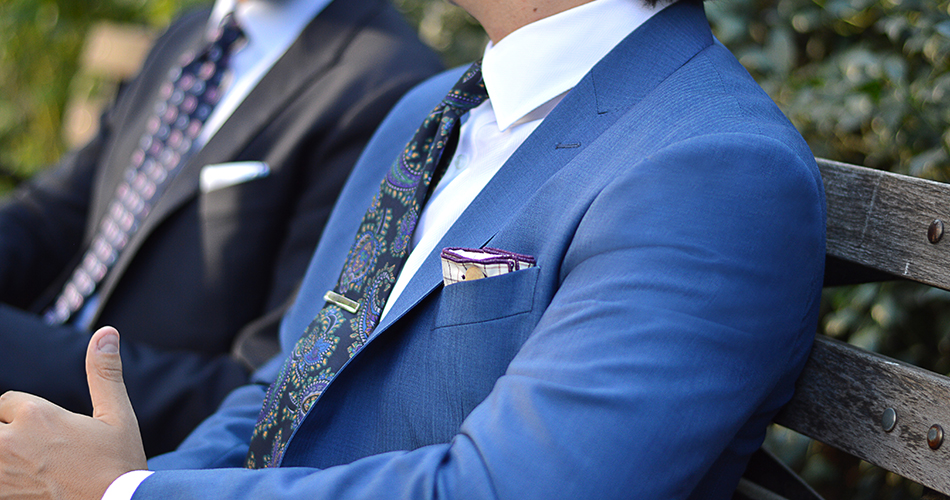 Take a beat to think about your collection of suits, ties, pocket squares, and cufflinks. Got any favorite combos? Ever think up a new combo but when you try it on, you end up cringing and reverting back to some version of a blue tie and a charcoal gray suit?
There's nothing wrong with this classic color combination. However, it can err on the side of boring when worn too often. The truth is, many guys don't have a full understanding of how colors work, either alone or in pairs. And we understand it can be daunting trying something totally out of your comfort zone. But fear not, we're here to help.
---
Consult the Color Wheel for Your Accessories
First a quick primer on color theory. The color wheel was invented by none other than Sir Isaac Newton in the 17th century. You've probably seen one before but didn't think much about how it can help you dress.
It's actually quite an easy tool to use. Colors that are close to each other within the wheel will go well together. The violet and blue combo is a great example. Those that are further away from one another on the wheel can clash and be a nuisance to the eye. Unless they're directly across from each other–then they can be used for color contrasting. For example, violet and orange side by side can look like something from a Cirque du Soleil costume. However, violet and yellow or orange and blue play well together and contrast beautifully.
That same principle applies to using color in your accessories when suiting up.
---
Your Tie As the Focal Point of Color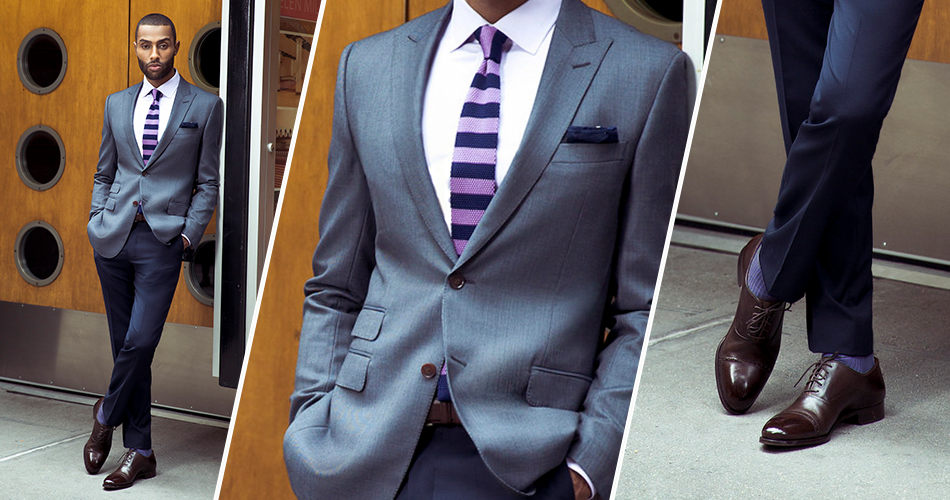 Color coordinating your tie is Good Suiting 101. Chances are, you're not here to learn about which tie to wear with your navy suit and a white shirt. So let's kick it up a notch. Take a bronze silk tie and combine that with a blue windowpane shadow check suit and a pale blue broadcloth shirt for a cover-shoot-worthy ensemble. These blue and bronze hues are at opposite ends of the color wheel, and is ultimately a no-fail color formula for suiting.
Playing trial and error with your ties with the guidance of the color wheel will help you learn which accessories work best. Once you get the hang of it, you'll be comfortable matching your tie with other accessories beyond the suit itself. For example, a lavender and blue striped silk tie can be tastefully paired with some purple socks. While seated with your socks showing, you can rest easy as your look is literally coordinated head to toe.
---
Pocket Square With an Extra Flare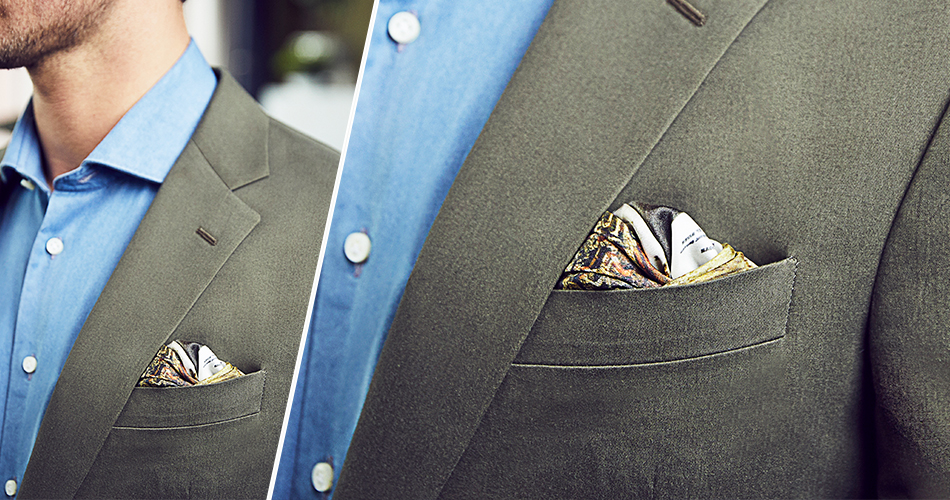 Pocket squares are nowhere near as ubiquitous as a tie. And while there is no strict need for wearing a pocket square (we of course argue otherwise), you'll find it's an excellent way to stand out–especially with the right colors! Whether you're adding a pocket square to a completely formal look or pairing it with something more casual, it will elevate your style one tasteful step further amidst a sea of unadorned jackets.
A multi-colored pocket square is the perfect opportunity to mix up more than one color while giving you a ton of flexibility when coordinating your outfit. The Midnight Paisley Pocket Square is a good example. Depending on how you fold this square (and there are many ways), its rich mandala imagery can show off colors ranging from green and brown to purple and gray. Consult your color wheel and fold accordingly for your perfect mix.
---
The Finishing Touches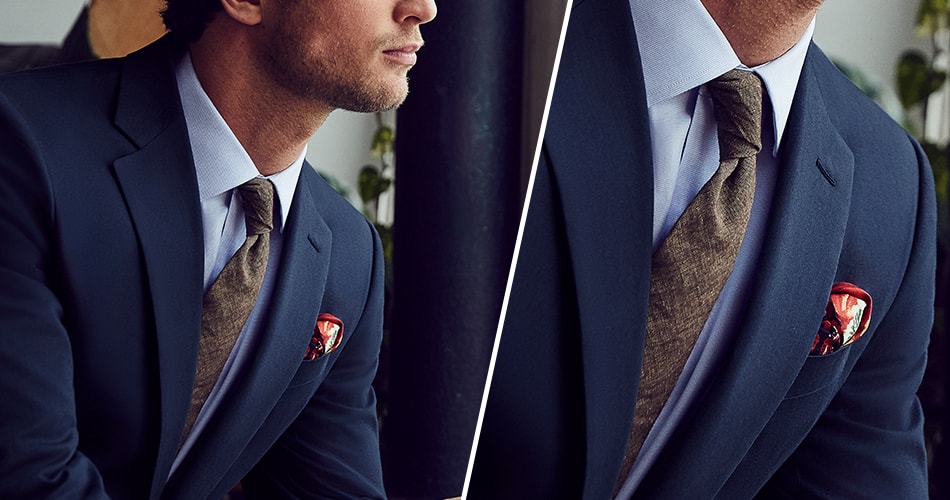 It should go without saying that you'll want to avoid too many colors when wearing accessories with your suit. Not counting any neutral or monochrome colors like black, white or gray, you should have a maximum of three colors for your entire outfit. We find two colors often work best.
Congrats! You've now officially graduated from The Compass School for Using-Color-Theory-When-Suiting-Up-With-Accessories. With your newfound knowledge of how to enhance your suits with colorful accessories, don't be afraid to go out and experiment!
---
Like What You See? There's More.
We'll send you style advice and intel for the modern man.
---