Happy Hour How-To
Published on July 24, 2015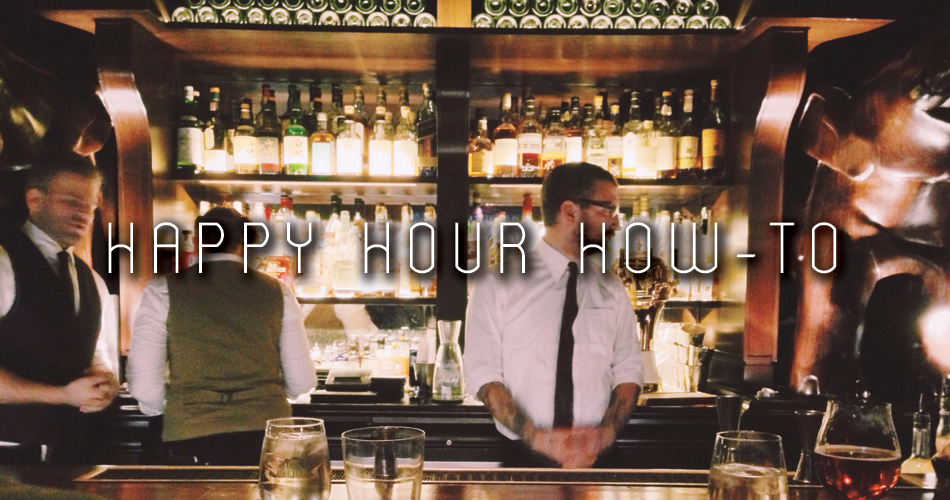 Happy hour. It sounds so grown up. It's filed under things your dad's generation used to do, like having a regular poker night with the guys and participating in a bowling league. But unlike those myths of manliness from a bygone era, the company happy hour is still happening. For those who are new to the workplace it can be a minefield where any misstep could be costly. Even if you're an old pro, the work happy hour can cause social anxiety.
For the recent graduate, it's not like the drinking you did in college when it was half social, half competitive sport. You will not be doing keg stands with a guy named Pig. It'll be early, but it will not be like the "pre-gaming" you did back in the dorm. This much you know.
For the guy who's been around the block, it can still be daunting. The idea of a team happy hour can prompt fears of office politics spilling over into the bar or worse, an effort from the boss to manufacture camaraderie among the staff through alcohol. None of that sounds like fun.
So, we put together this guide to happy hour with your co-workers to help you navigate that trickiest of situations with style. After all, we can understand how it might sound daunting. But the team happy hour is an opportunity to show a different side of yourself while maintaining your professionalism and connect with the people you work with/for on a whole different level. Here's how:
---
The Happy Hour Cast of Characters:
Your Boss, Your Rival, Your Office Crush
---
Happy Hour  With Your Boss – No TPS Reports
Any social situation in which your boss is present has higher stakes than your average hangout. You want to continue to make a good impression, but you don't want to come across as stiff or worse,  a kiss-up.The trick to handling this situation is to step into the shoes of your boss. Remember, it can be lonely at the top. Was the boss in the break room when Barry from accounting told that hilarious story about getting soused and walking in on his roommate's girlfriend in the shower on Saturday night? No, because the boss doesn't eat in the break room and because Barry would never have told that story in front of the boss.
If the boss organized the happy hour it's a sign that your boss wants to loosen things up. Does that mean you should take it upon yourself to tell Barry's story to the boss? Absolutely not. But it means that you should resist the urge to strike up a conversation about the latest sales reports. Keep it social. Now is the time to ask about that picture on your boss' desk with the Grand Canyon in the background or talk about that half-marathon you're running this year. Keep the emphasis on what goes on outside the office unless the boss steers the conversation towards work.
Happy Hour  With Your Rival – Build a Bridge
Every office has its politics, and that means office rivalries. It could be as innocuous as a mildly competitive spirit between your team and another department or as major as full on attacks from competing salespeople. No matter the level of your rivalry, the team happy hour is not the place to escalate matters. Instead, use the time to find common ground.This may require getting the ball rolling yourself. Ask a few open ended questions about life outside the office. A true rival may be surprised by your interest but will likely open up. You never know what you're find out. Maybe you two have similar taste in beers. Or you're both fans of the same team. Much like your interactions with the boss, you can use this opportunity to humanize yourself. Nothing cools a heated email exchange better than a cold drink and a discussion of anything not work-related.
Happy Hour With Your Office Crush – Tread Carefully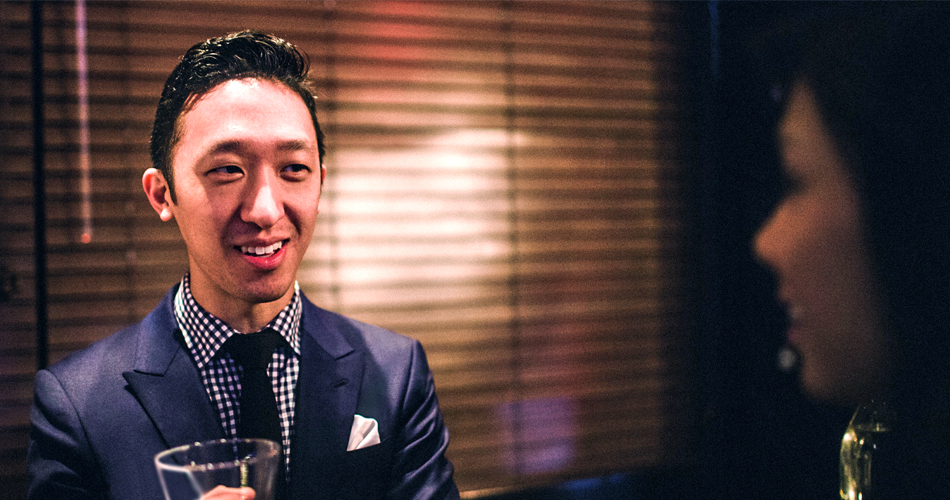 If you've been timing your trips to the coffee machine to strike up a conversation with the office hottie, a happy hour might, at first, look like a great chance to turn business into pleasure. Bad move. You've got lots of work to do before making a move. First, know that dipping your pen in the company ink is considered bad form in most offices. Proceed with extreme caution.Even if you have some surety that you've got the green light to pursue your office crush, the happy hour with your co-workers is just about the worst place to let on that you're interested. You've got little to gain. Take a shot and get dissed and you've created an awkward situation for the whole office. If you're successful, your public conquest might be off-putting to your co-workers.
Of course, ignoring her isn't smart either. So what do you do? You want to have affable but not too forward. Don't offer to buy her a drink, but do make sure you ask if she wants anything when you go to the bar. Don't try to kick some game, but do engage her in a conversation.
---
Lastly, and this applies no matter who you're spending happy hour with, it wouldn't be The Compass if we didn't encourage you to look your best. Unless instructed otherwise, the office happy hour isn't an excuse to dress down. So, if you want to look like one of the guys in this story, check out the Style section of The Compass and subscribe for a regular dose of inspiration.
Got a work-related event to prep for and don't know how what to wear? Email concierge@blacklapel.com for some styling advice or leave us a comment below. And for more advice on handling social situations with style check out First Date Outfits for Men for more inspiration.
---
Like What You See? There's More.
We'll send you style advice and intel for the modern man.
---