First things first—want to ask a specialist anything about the Black Lapel process, style, construction, fabrics or anything else you can imagine?

We're proud to offer industry-leading response times from our experienced, in-house team of specialists when you email Concierge@BlackLapel.com.
Timeline
If it's your first order, be sure to leave at least 8-10 weeks before you expect to have a perfectly fitted garment. That's right–about 3-4 weeks for initial delivery, and an additional 4-5 weeks for alterations. We'll make your first items based on your measurements, but alterations are expected in order to fine tune the fit to your unique preferences.

That means if you're ordering for a last minute event, you should always have a backup plan in case you'd like some alterations done to the fit. However, it should fit pretty well on the first go.

If you're reordering and wish to update your fit (see below for more info), we highly recommend getting in touch beforehand to avoid the alteration process. Otherwise, we do offer alterations on repeat orders for a small fee.
Need Alterations?
We're excited to offer complimentary, in-house alterations on your first order for all US-based clients.

The very same expert tailors that constructed your garments will be working on your alterations, and it's completely on the house. No more running around town looking for a reputable shop, or paying out the nose and waiting for reimbursement. Alterations to your first order are available within 60 days of receiving your order, or from the date of delivery to our showroom.

And better yet: this means your fit will be even more consistent from order to order because our Master Tailors take diligent notes about the adjustments they make to your fit profile and your specific preferences.

If you're in the NYC area, simply schedule a Fit Assessment appointment at our Madison Square Park Showroom, and we'll handle the rest. Your garments will be delivered back to you (or our store) in about 4 weeks.

If you're outside the NYC area or prefer to work remotely, to begin the alteration process, please send the following photos to our concierge@BlackLapel.com inbox: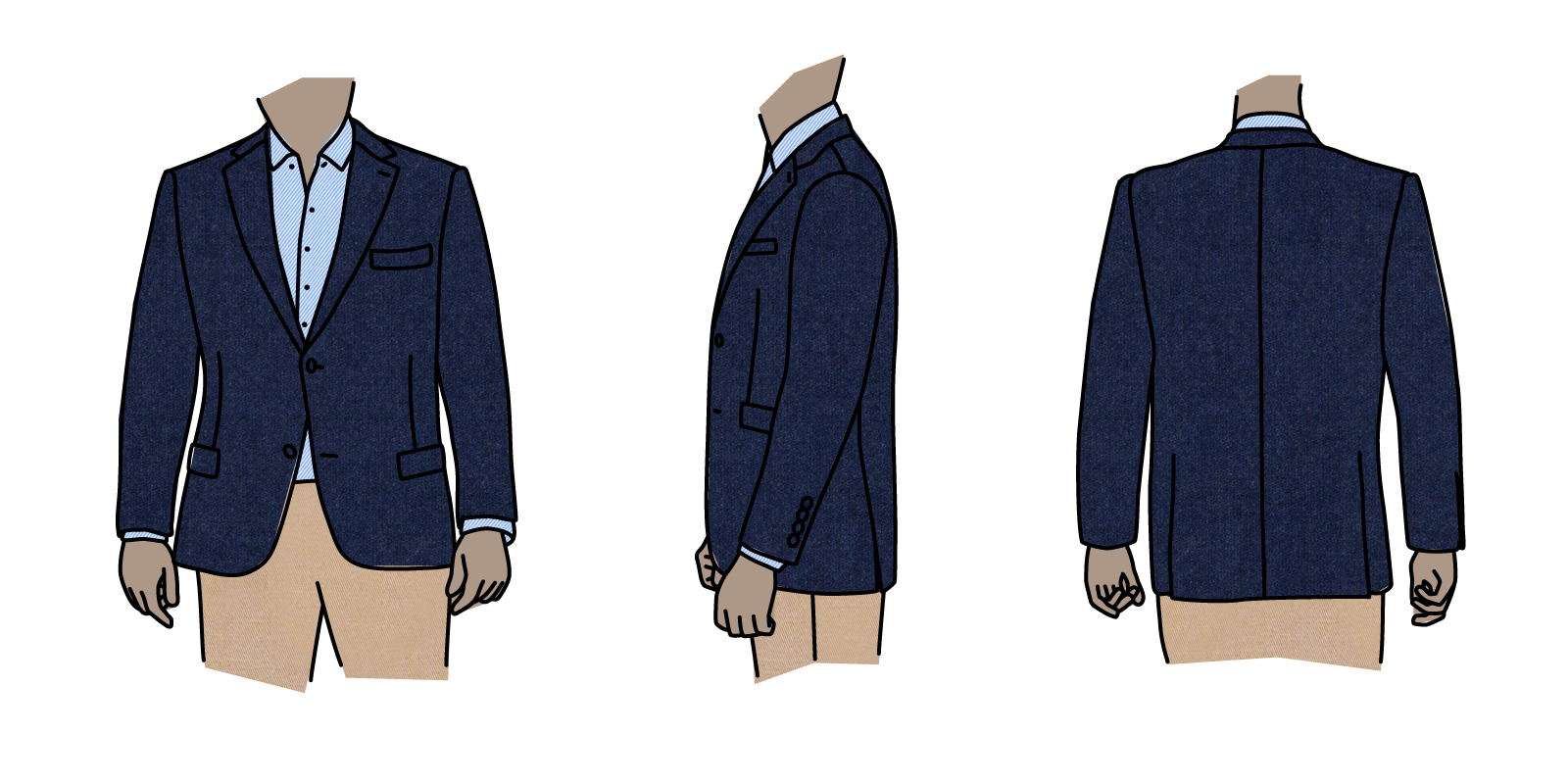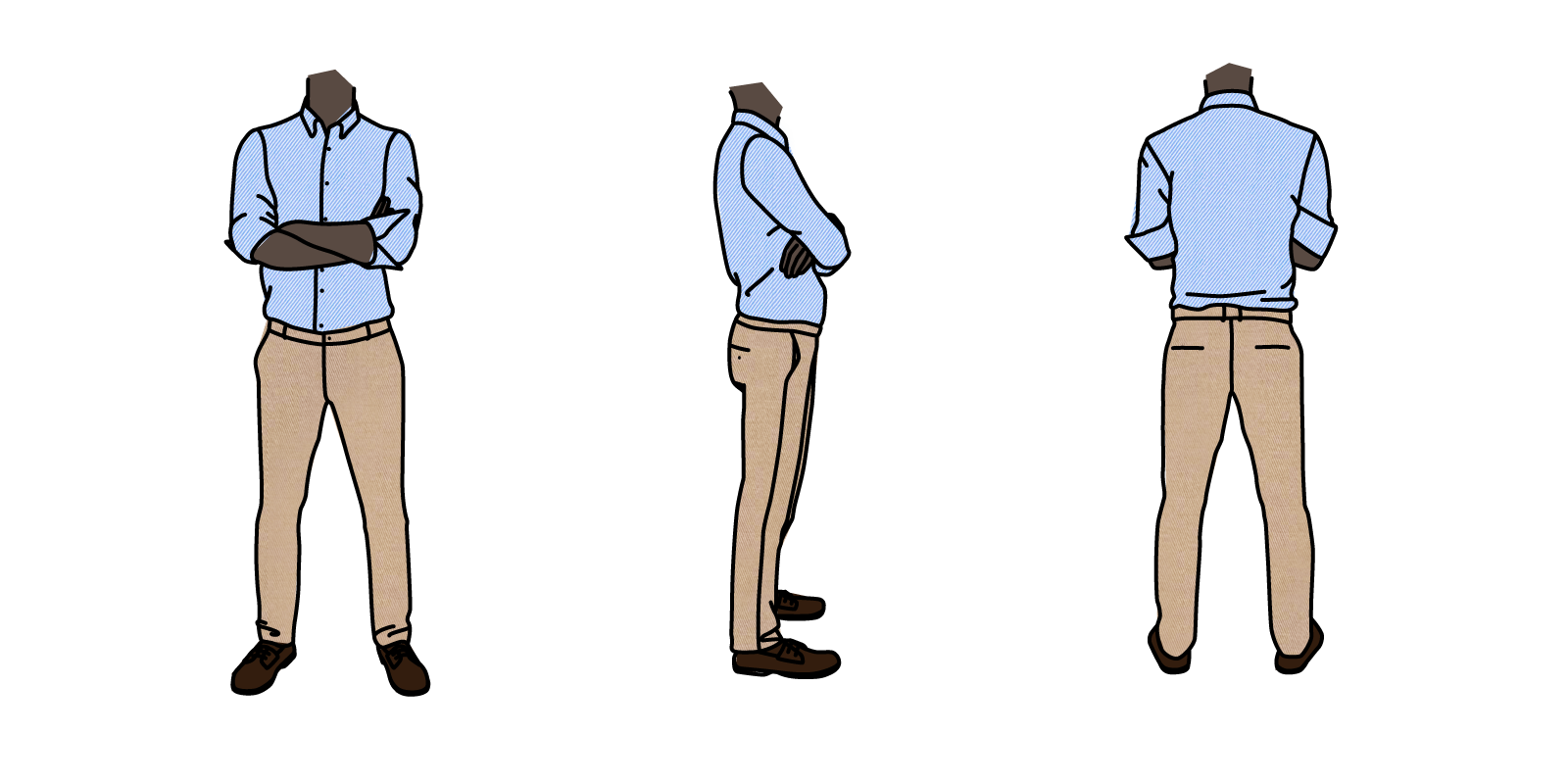 We'll review these photos, provide our expert opinion, and confirm the adjustments you'd like to make. Then, we'll send you a prepaid return label that you can use to ship your garments back to us. Your altered garments will be delivered back to you in around 4 weeks from the date they reach our office.

If you're outside the US or need urgent alterations, you should still send us the above photos so we can update your fit for your next order.

However, you're welcome to use a local tailor for alterations abroad or in a shorter time frame. Simply fill out this form from your visit, request an itemized receipt for your adjustments, and send both to concierge@BlackLapel.com. If you send both the form and receipt to us within 60 days of delivery, we'll reimburse you with store credit up to $75 for your first jacket, and up to $50 for the first of any other garment type.

Please note: this offer is only valid on your first order with us, and failure to return either the alteration form or an itemized receipt may result in reimbursement being denied.
Adjustments on Subsequent Reorders
Think your fit has changed, but want to reorder? Send us three photos (front, side, back in a natural pose–see above) of the garments that need updating so we can recommend changes to your fit profile. Our team is always happy to help provide fit guidance to ensure a seamless, easy reordering experience.

If your sizing has changed dramatically, we're happy to unlock your fit profile so you may go through the measurements wizard to update your fit, or help you set up an in-person or virtual appointment with one of our stylists.
Returns

Please note that due to the custom nature of your garments, all orders are final sale—we can't just put your order back on the rack to re-sell like a typical retail company, and we really hate wasting materials that can't be easily reused or repurposed.

However, we know there's always a risk when ordering online. Color can show up differently depending on the device or monitor settings you use, and fabrics have certain intricacies that are tough to see in-person.

For that reason, if you're ever on the edge about a fabric, or are making a decision for a big day and you don't want to risk it, reach out to concierge@blacklapel.com and we'll provide advice, additional photos in different lighting, or even offer to mail swatches if we have them.

Shop confidently knowing that we have your back when it comes to making the right call.