Triple Crown Style
Published on May 2, 2014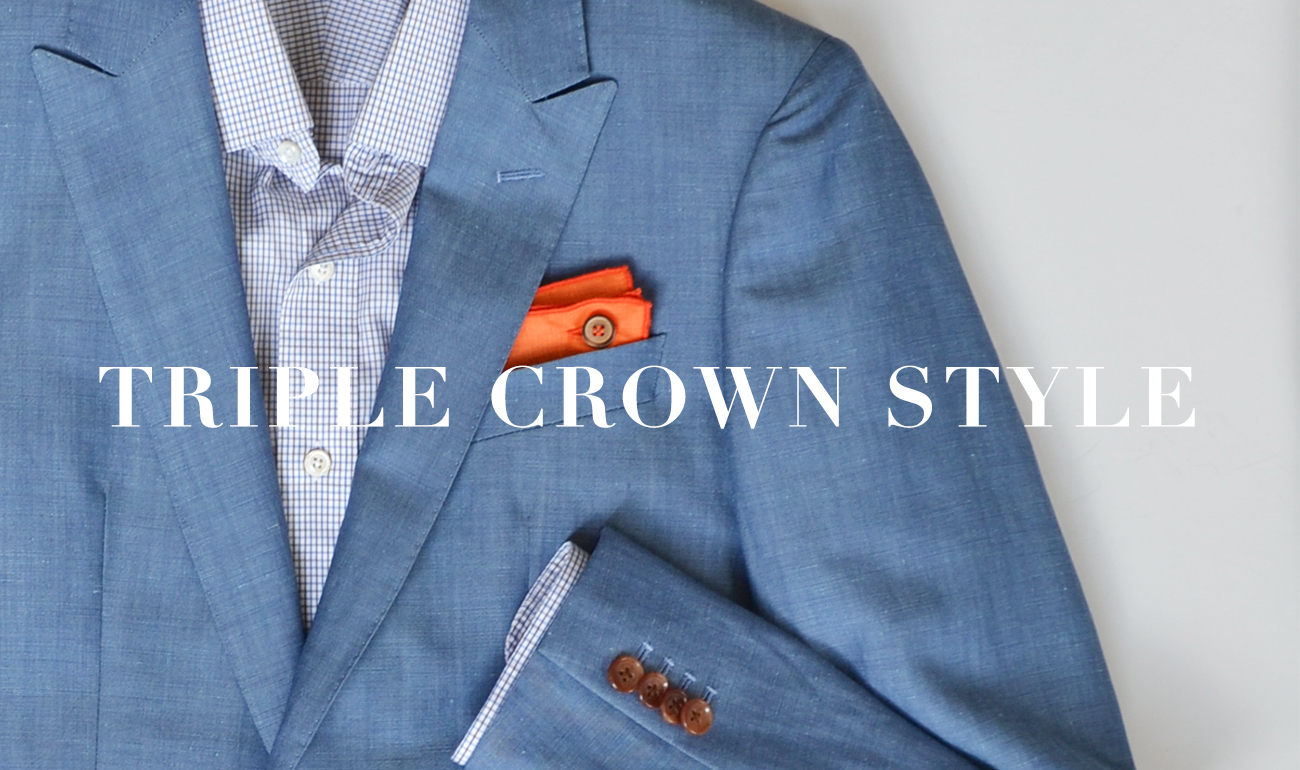 Let's be real. You probably don't give a rat's ass about horse racing. The first leg of the triple crown, The Kentucky Derby, is this weekend and you couldn't care less.
That's too bad because you're missing a perfectly good opportunity to bring the stylistic A-game that you display Monday through Friday into your weekend look (and drink a couple of mint juleps while you're at it). So why not hit up your local watering hole and catch the race in style? (Plus, check out our Q&A with The Kentucky Gent for more ideas on how to enjoy the Derby.)
Even us custom suit fanatics at Black Lapel take off our suits sometimes. But guys who get the most out of their suits split them up sometimes, and that's exactly what we're recommending you do this weekend. The following is a simple recipe for a sharp, yet casual, look that's perfect for the watching the Derby.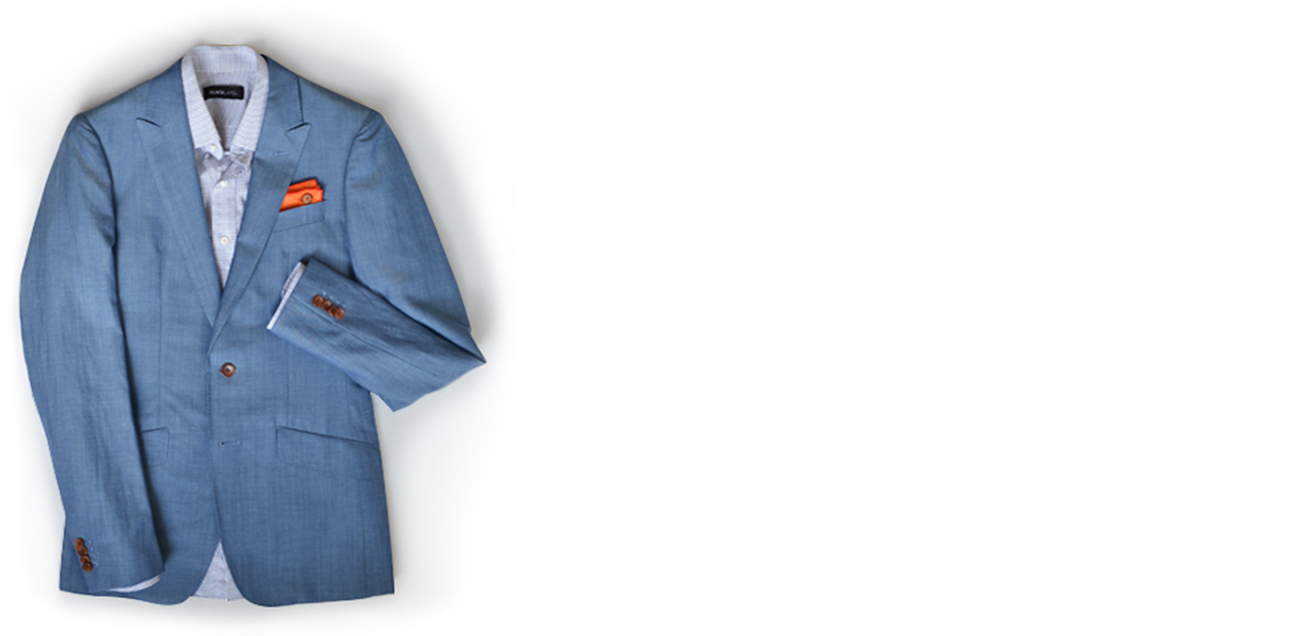 We've used the jacket from a
light blue suit
that we love from the spring collection, but you can pull off this look with any blue in the spectrum from navy to light blue. Why blue? First, almost everybody's got a blue suit (so no copping out fellas). Second, blue is versatile as hell (try this look with one of your dark grays and you won't get quite the same effect).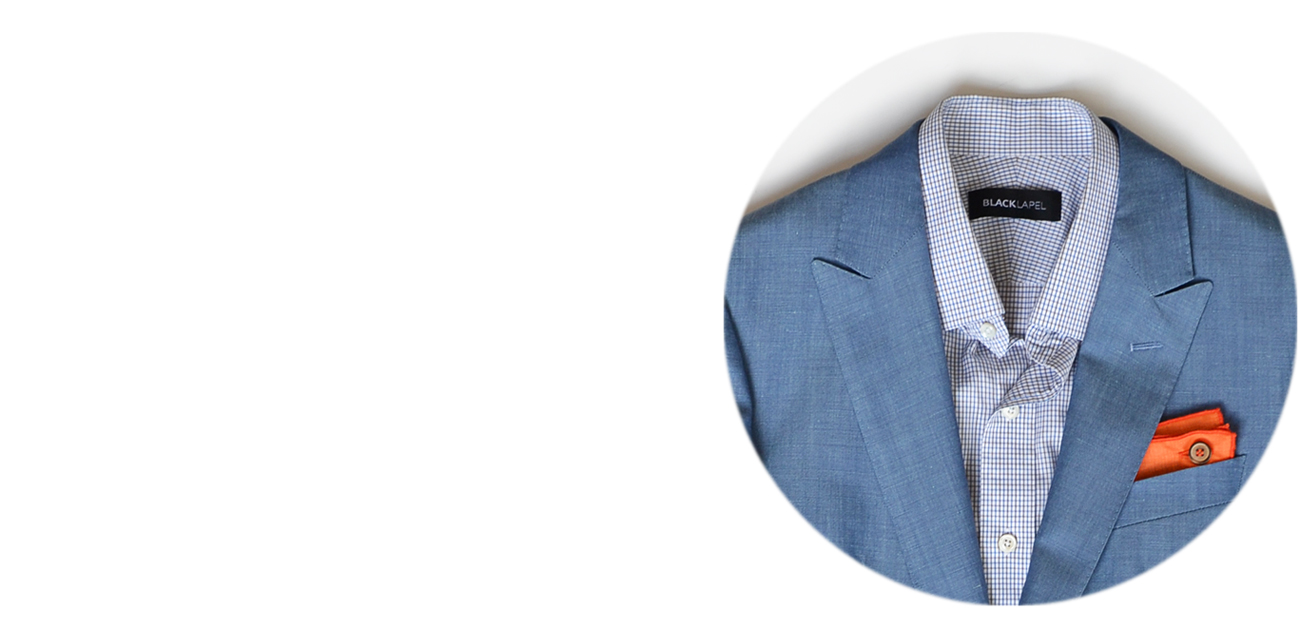 Your solid shirts work well for the weekdays, but the ones with a pattern (like the
Light Blue & Brown Tattersall Broadcloth Custom Dress Shirt
we featured here) have a more laid back vibe. Don't sweat combining a pattern with a solid. Just pair one of the colors from your shirt's pattern with the color of your jacket. Below the waist this look works with medium to dark wash jeans or neutral chinos (anything in the neighborhood of khaki works, as do light grays).

Don't forget the finishing essential finishing touch, a pocket square. We suggest cotton, like this one from the masters of the fun and funky pocket square, Armstrong & Wilson, for triple crown season.
For this look we put added a pop of bright color with the pocket square. If you're looking to turn down the volume on this look, try a more tame pocket square like the alternatives shown here.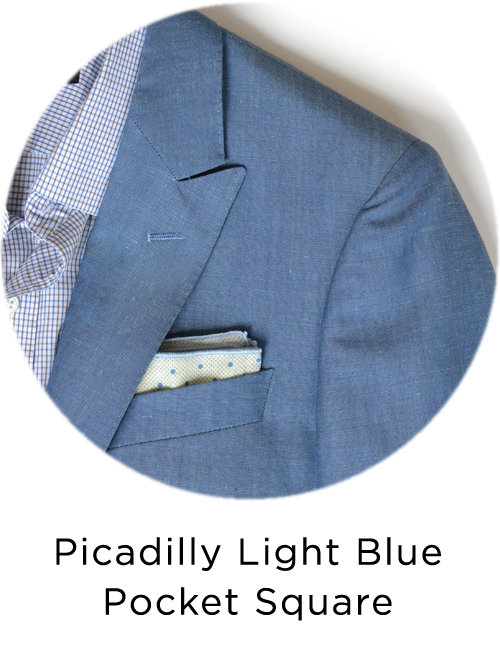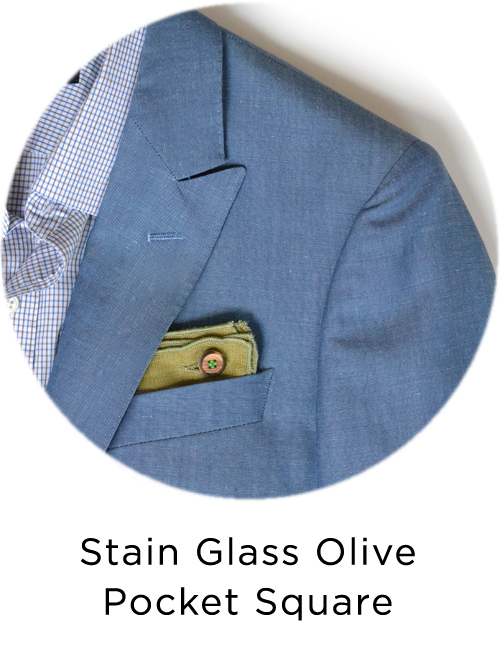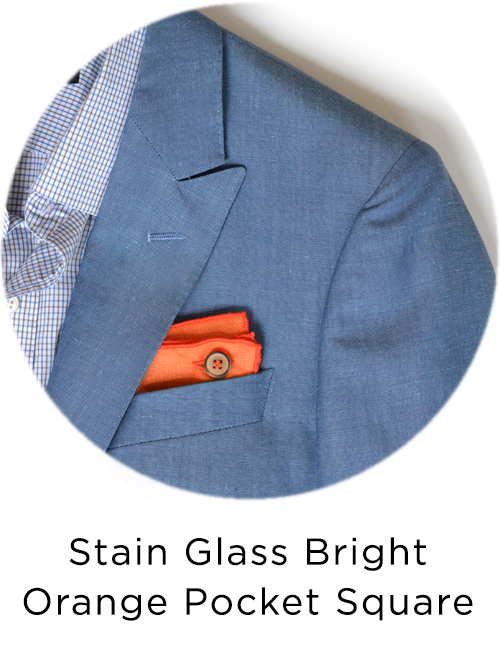 So now that you've got your look ready, all you need is a horse in the race. We'll leave predicting a winner to the experts, but if you follow the advice above, we're betting on you looking great.
Enter your email address below for more tips on upping
your style delivered straight to your inbox.
---
Like What You See? There's More.
We'll send you style advice and intel for the modern man.
---