5 Essentials of the Well-Stocked Bar: Spring Edition
Published on April 18, 2014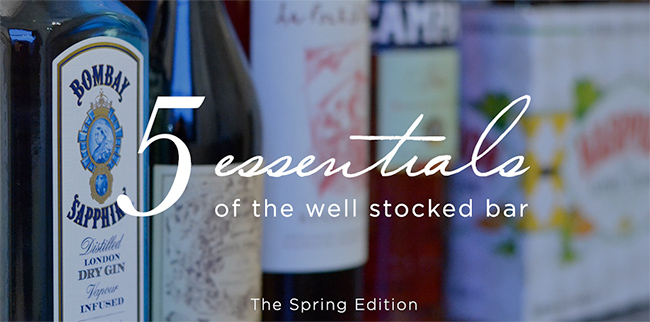 There was a time when men who tended a bar were called bartenders. They poured a standard array of drinks and, with a little practice, you could recreate the classic cocktails at home. Today everybody and his brother is a "mixologist" making "concoctions" or "potions" or any other fancy word they can think of to distract the drinker from the fact that the drink doesn't have much flavor. It's all a little much, don't you think?
It's time we took back our drinks. Your go to drink shouldn't be something you have to actually go to a specific place on a particular night to get. Every man ought to have a few cocktails that he can serve up at home should he entertain guests or have a lady friend over or just get a little thirsty. And those drinks, like your style, ought to match the seasons (you don't want to be that guy sipping egg nog in July, just like you don't want to be that guy rocking a linen suit in the winter). Below we'll show you how to stock up, and step up, your home bar.
---

Before we dig into stocking up your bar seasonally, be sure you've got the basics, like a quality shaker/strainer combo. While the shaker is crucial, a bar spoon isnt' but it comes in real handy.A collection of simple glasses (a couple of Highball or Collins glasses, some Old-Fashioned glasses and a set of classic Cocktail glasses) will get you through just about every mixed drink scenario. Finally, keep some mixers on hand. Having a stash of club soda, tonic water and some lemons or limes and a sprig or two of mint in your fridge is never a bad idea.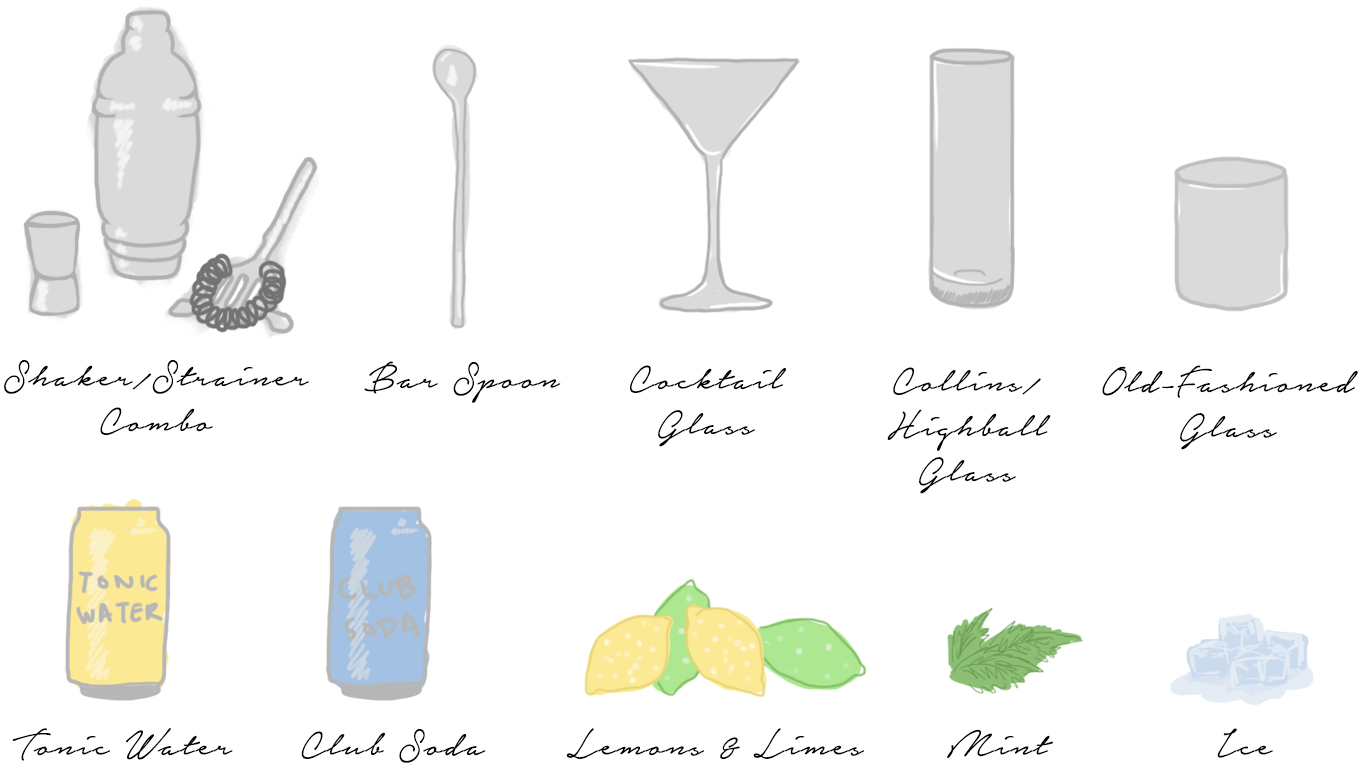 ---

Start by stocking your bar with bottles that can be mixed and matched to create some simple, straightforward drinks.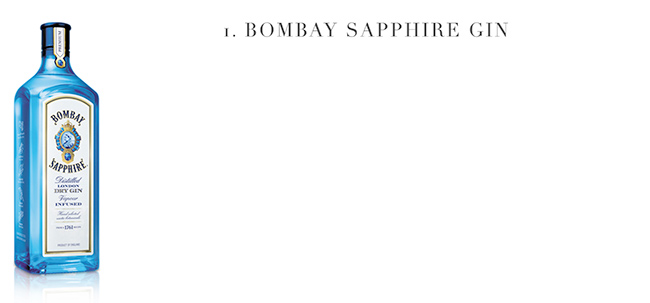 There's been a rise in American made gins lately that feature a variety of taste profiles. We're down with those, but when stocking a bar to make a variety of cocktails, it's hard to beat the London dry gin in the classic blue bottle.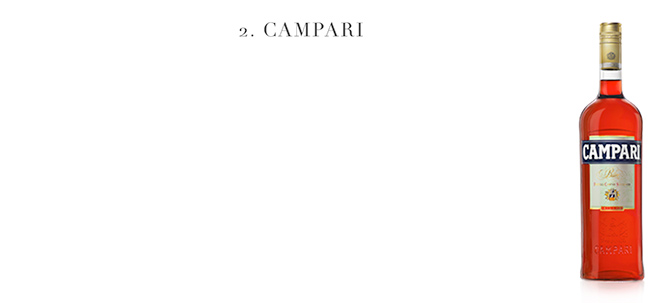 Campari has been the aperitif of choice for many Italians since it was introduced in 1860. ("Aperi-what?" An aperitif is a starter drink. Think of it as a liquid appetizer.) The recipe is a well-kept secret. One ingredient most agree is included is awesomeness. Why? Like your favorite tie, part of its allure is that it goes with almost everything (see below for some suggestions on how to mix it).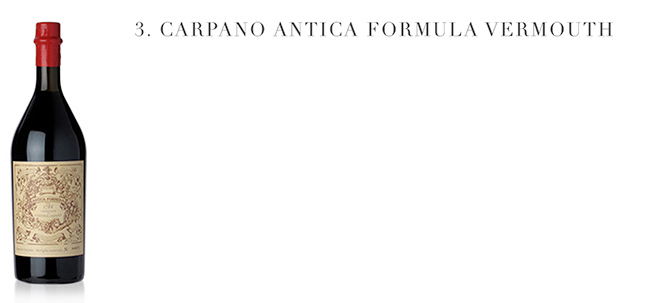 Most people think Vermouth is just a mixer. True, vermouth is little more than an accent in some drinks, but a good one can add a complexity of flavor to a cocktail and a great one (like this one) is worthy of drinking on its own.
Keeping the liquor bottles in your home bar will put a hell of a list of drinks at your disposal. With just these ingredients, you'll be able to make a
Negroni
, the Milanese cocktail that seems to up your style quotient with every sip. Or, to pump your brakes a bit before you arrive at drunk-ville, make a lower alcohol version, the
Americano
, by dropping the gin from this combo.
Gin is the base of many a great spring drink. You can start with gin but switch from sweet vermouth to a dry one, drop in an olive and you've got a classic Martini. Or, add a bit of high quality tonic water, a couple of slices of lime and ice to the gin and you've got yourself a drink that's so simple it doesn't even get a catchy nickname: the Gin & Tonic.
Don't think that Campari is just for mixing. Add a little club soda and you've got an easygoing spring sipper. Simpler yet, you can drink the sweet vermouth on the rocks for the perfect appetizer to a little bit of heavier boozing. 

---

Of course, a well-stocked home bar doesn't just mean you can make a good cocktail. Everybody's got a "beer only, bro," friend who comes by to watch a game every so often. Or you've got a wine-lover friend who doesn't touch the hard stuff. Why not keep your beer and wine supply in season as well? Choose a spring-friendly brew like an IPA and a wine that straddles the line.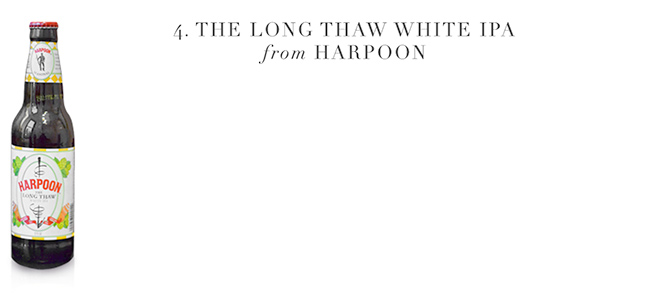 This springtime IPA is not as harshly hoppy as some IPAs can be. One sip of this craft brew from Boston and you'll know why BeerAdvocate gave this beer an 86 rating.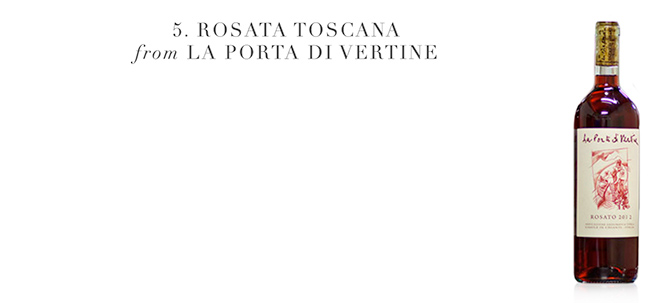 If all you know of Tuscan wines like Chianti is the deep dark red bottle you've had to accompany a heavy Italian meal, you'll be pleasantly surprised with the sweetness of Italian rosé. Too sweet to drink on its own, use this Rosato to balance out the salty, acidic flavors of spring salads.
---
---
As with everything we publish on The Compass, you should treat the above suggestions as guidelines. We encourage you to suggest your favorite spring drinking options in the comments below. Customize these essentials to your taste. Experiment and, most importantly, enjoy. Cheers!
---
Like What You See? There's More.
We'll send you style advice and intel for the modern man.
---