Make This Royal Blue Suit Your Go-To Wedding Suit
Published on May 16, 2014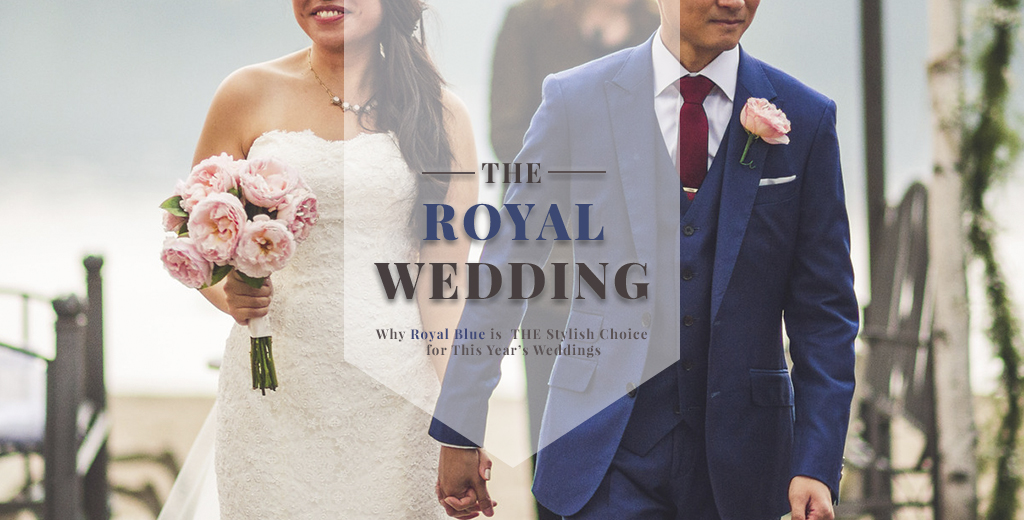 A wedding is a festive event. So what's with the somber colors? Don't get us wrong, there's nothing wrong with a black tux or a gray suit for a wedding. It's ground well trodden. But there is something SO right with bringing some color to the party. Namely, royal blue. Here's how:

Kool & the Gang were onto something
First things first: cast aside your reliance on navy blue as the "safe" choice. True, navy is a reliable blue option. It's a foundation color for most men's suit wardrobe. But this is not the time to go with the old tried-and-true. As the song goes: "it's a celebration."
---
Start with Color
As with all suits, the fit is essential. But since we're talking about Black Lapel custom suits, a flawless fit is a given. So with that out of the way, the next things to consider are color and contrast.
There are plenty of different approaches to color matching. Here we illustrate two different but equally stylish techniques to rock a royal suit.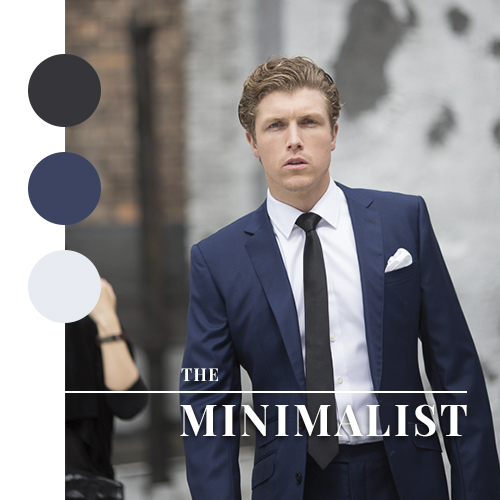 Here the royal blue plays the starring role as the only color in the outfit. If you're attending a wedding and want to make an impression, without upstaging the groom, this is your look. Simple, sophisticated and still a bit celebratory, a white shirt, black tie and white pocket square is a no brainer. Finish it off with a pair of black cap toes for easy elegance.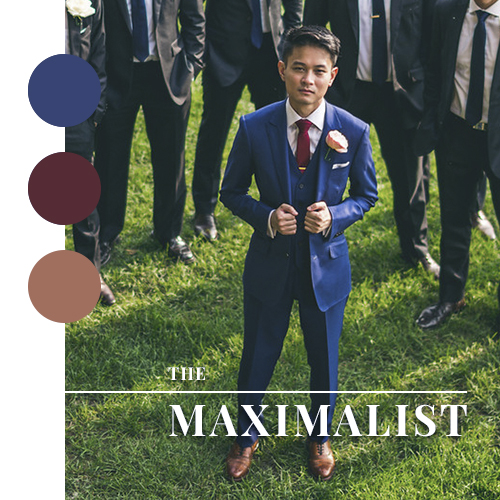 On the other end of the spectrum, if you're the one at the altar, (or just feel like unleashing your inner dandy) don't shy away from a little more sartorial punch. Start with royal blue and then take a trip to the other side of the color wheel. You'll land on reddish tones that are perfect for your accessories. Case in point, this groom really turned it up to eleven on the accessories with a sharp red tie and pink pocket square and even a hint of reddish hue in his shoes.
---
Marry the Two Looks

The two extremes are sharp looks for the wedding, but you don't have to go quite so far to one side or the other for everyday wear. Meet somewhere in the middle of the minimalist and the maximalist and you'll end up smack dab in the middle of style city. Population: You.
---
Get the Look
---
Like What You See? There's More.
We'll send you style advice and intel for the modern man.
---