Suit and Tie Combinations for All Seasons
Published on April 22, 2016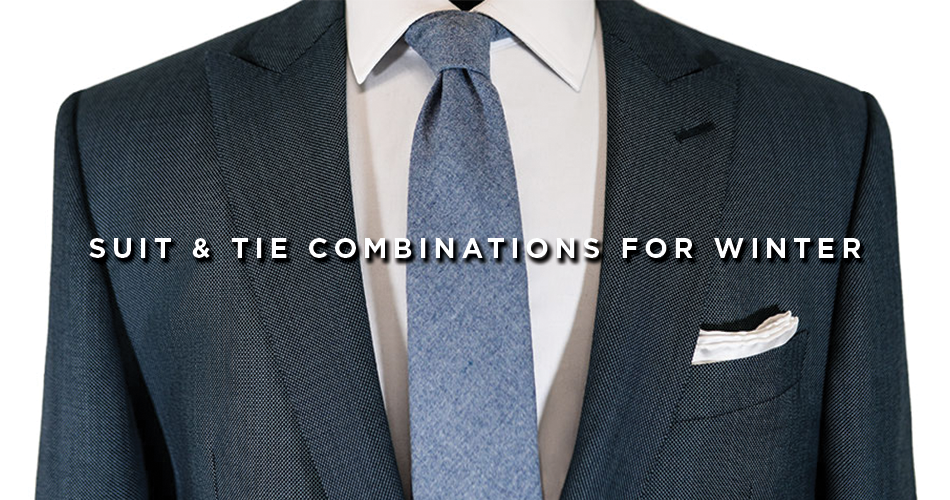 With temperatures at their lowest and your extra layers rate at its highest, you might be forgiven for prioritizing warmth over style in your winter office outfits. But we're back with another installment of our seasonal suit and tie combinations because you work inside and you've got to take that coat off sometime. Now is the time when you see men clad in suits, dress shoes, topcoats and thick, skullcaps in NFL team colors with logos on them. These "one of these things is not like the other" outfits are a fashion transgression that we find acceptable because it's cold out there.
Of course, not everything that keeps you warm needs to be purely functional. Take the tie. It not only gives you a unified look, but it can act as a scarf. If you remember our story on the Evolution of the Knit Tie you'll remember that the whole idea of the necktie came from how men wore scarves.
So with some help from our friends at Freshneck, we've put together a week's worth of winter suit and tie combinations that'll keep you warm outside and stylish inside.
---
Monday
You'll be wooly warm in this suit and tie combination. The gray base color of this tie, set against a deep blue suit, shows why light gray wool is a winter classic.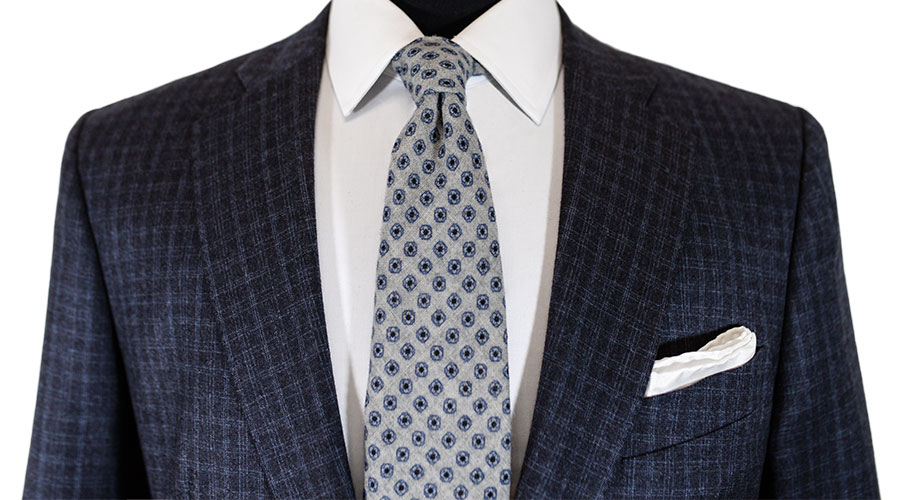 ---
Tuesday
Houndstooth and stripes? If subtle, then yes. This dark green, set against shades of dark gray, evokes the hearty character of evergreen needles of winter.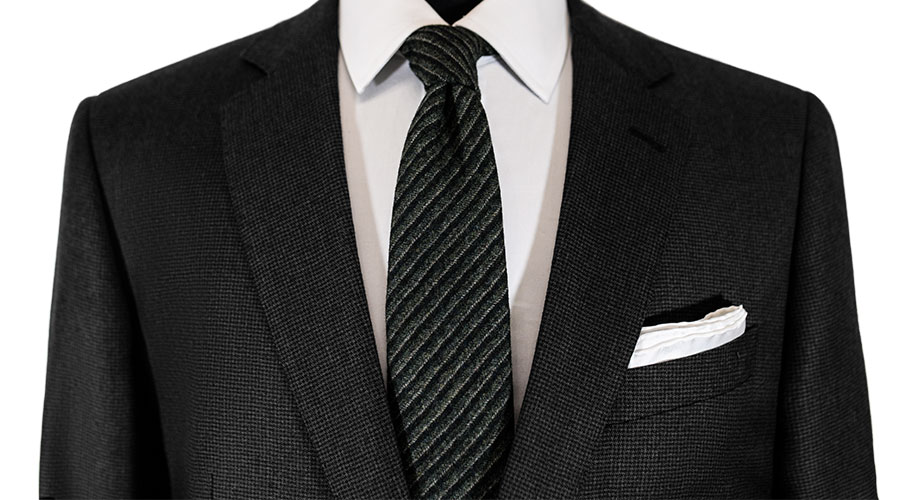 ---
Wednesday
The deep red hue of this maroon knit tie brings out the rich brown tones in this suit fabric. Such a luxe combination gives you a warm look in colder months.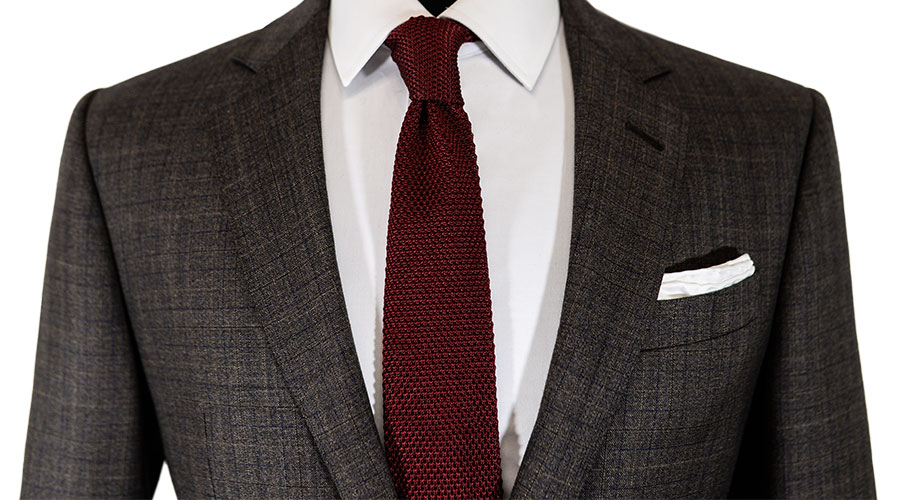 ---
Thursday
Lavender may seem like an unusual choice for winter, but this tie puts some pop into this extra dark blue suit.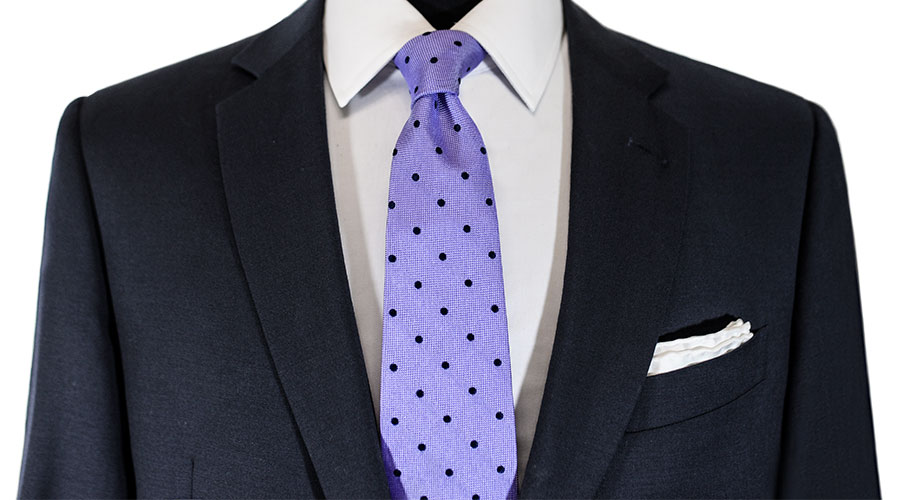 ---
Friday
This icy blue tie brings out all the lighter shades of blue in the suit fabric for a cool juxtaposition of sheen and matte.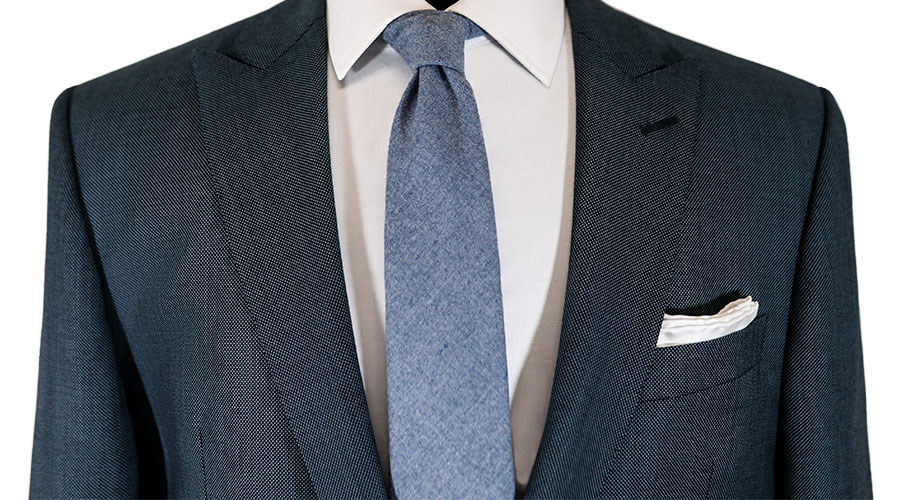 ---
For more seasonal suit and tie combinations, take a look back at our Fall ensembles.
Want to get more ideas on how to pair Black Lapel suits with seasonally appropriate ties? Ask a Black Lapel stylist by emailing concierge@blacklapel.com.
---
Like What You See? There's More.
We'll send you style advice and intel for the modern man.
---