Suit and Tie Combinations for All Seasons
Published on April 22, 2016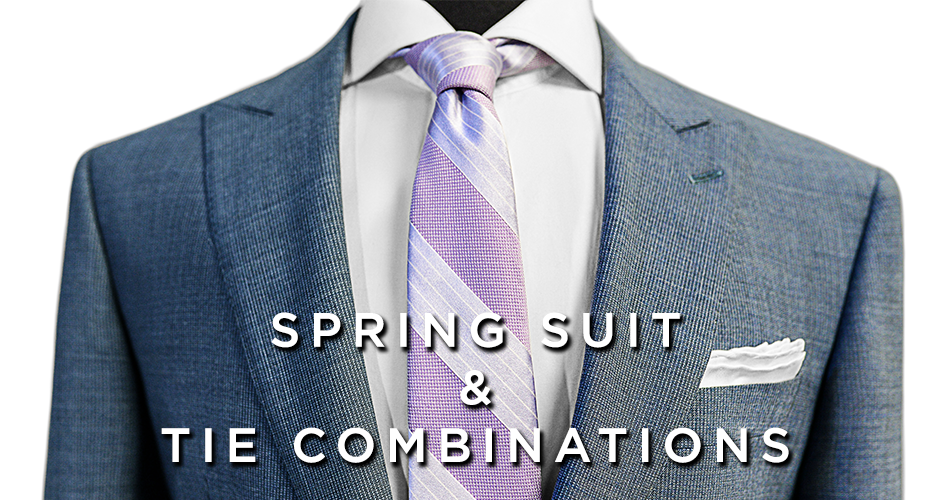 What will Spring weather bring? Will it be warm? Will it be cold? Is it going to rain? Who's to say? One day it's 30° out and snowing, the next day it's sunny and 73°. WTF Spring? So many unanswered questions, we know.
One thing that is certain: men of style are ready to drop the outerwear and set their spring style free. What does this mean for the everyday suit and tie wearer? (Finally a question we can answer): Go bright and go light. Brighter tie colors and lighter suit fabrics, that is.
It's time to shed the dark days of winter style for more vibrant colors, from the watercolor pastel ties to bolder, more saturated suits. As for patterns, florals are always indicators of spring. (Is there a statute of limitations on calling floral patterns a trend? Stylish men have gone floral every spring for years now. We're officially declaring it a thing.) Your tie choice is the perfect chance to incorporate these hints. When it comes to fabrics, everything old is new again too. The OG of spring suiting, fresco, which allows for more breathability without sacrificing durability, is coming on strong again.
We've prepped five suit and tie combinations (with these things considered) to get you through a spring week in style. These looks feature suits from Black Lapel's Spring/Summer '16 Collection and our pick of spring-appropriate ties from our friends at Freshneck.
---
Monday
Lavender is easy on the eyes and with light blue layered in, this suit and tie combination creates a refreshing spring look.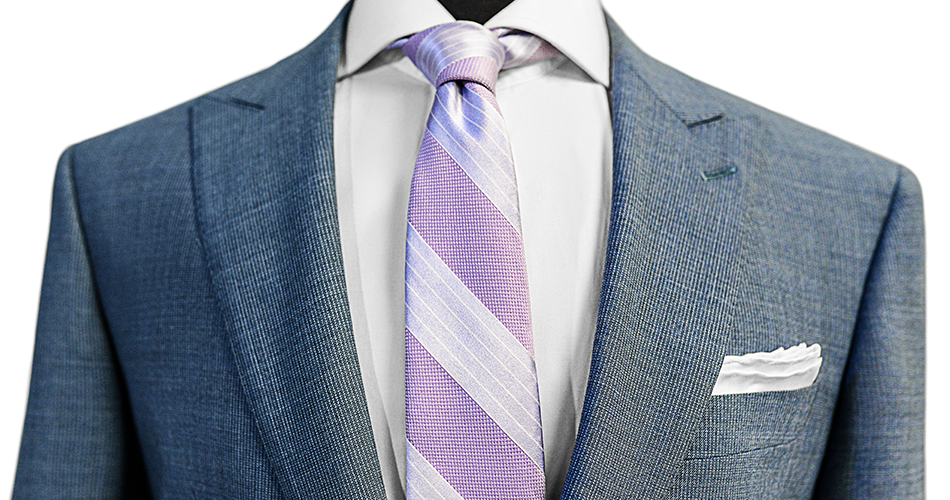 ---
Tuesday
Jam-packed full of meetings that nobody wanted to have yesterday, Tuesday offers a serious suit and tie combination opportunity. A lighter blue, subversive polka dot tie with purple and blue plays off the seriousness of this otherwise gray color palate.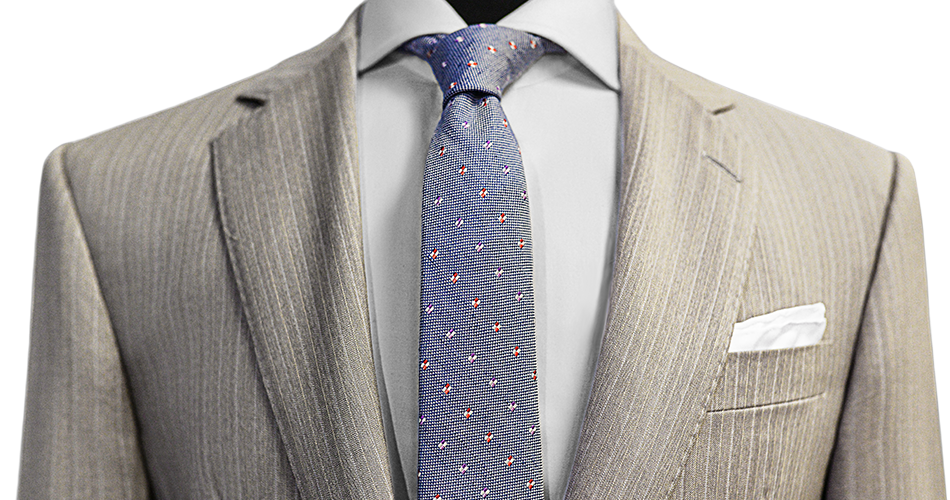 ---
Wednesday
Rain or shine, floral is a classic spring pattern and, in simple shades of green and blue, can bring a classic light gray suit to life.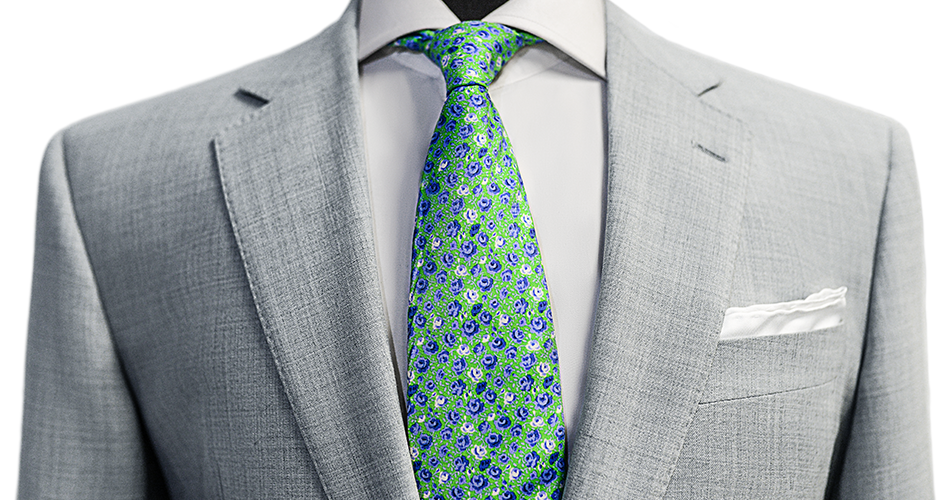 ---
Thursday
This gray suit provides the perfect dark background for letting this luminous light yellow tie shine.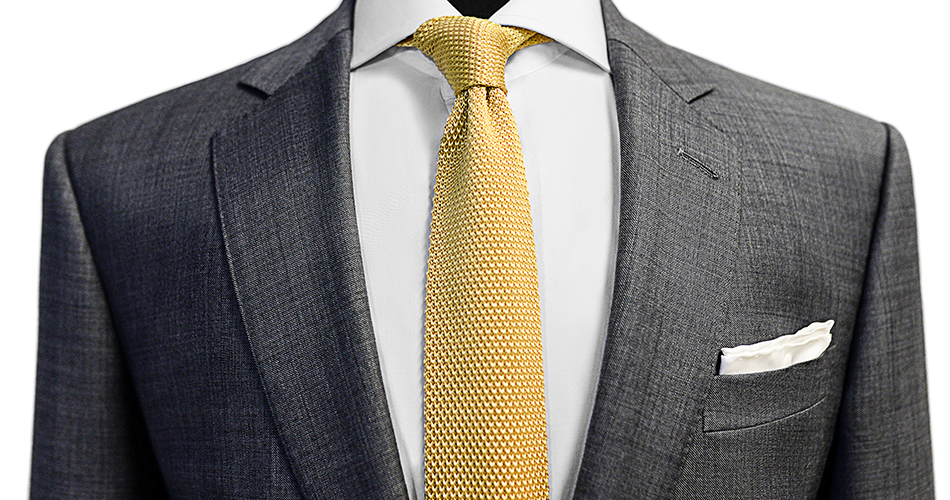 ---
Friday
The contrast of light and dark red tones in this tie keeps this springtime Friday look professional yet fun.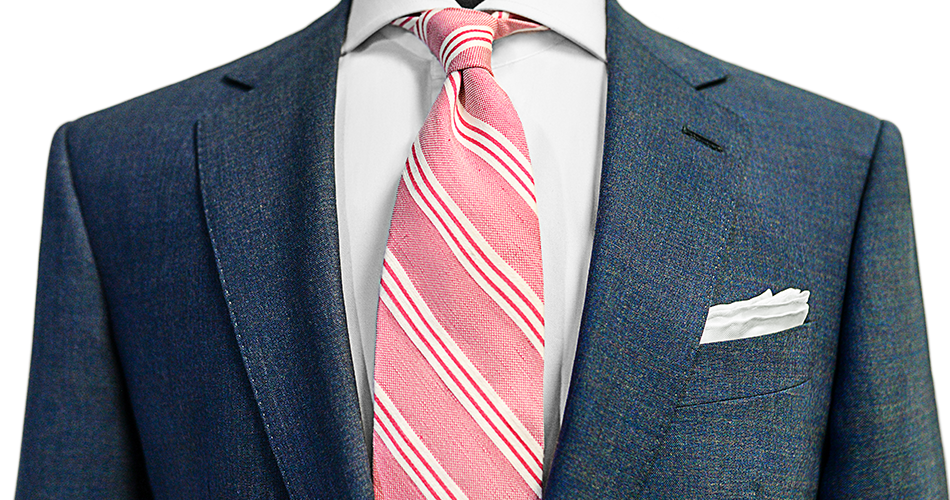 ---
For more seasonal suit and tie combinations, take a look back at our winter ensembles.
Want to get more ideas on how to pair Black Lapel suits with seasonally appropriate ties? Ask a Black Lapel stylist by emailing concierge@blacklapel.com.
---
Like What You See? There's More.
We'll send you style advice and intel for the modern man.
---