The Ultimate Guide To Peak Lapels
Published on February 28, 2020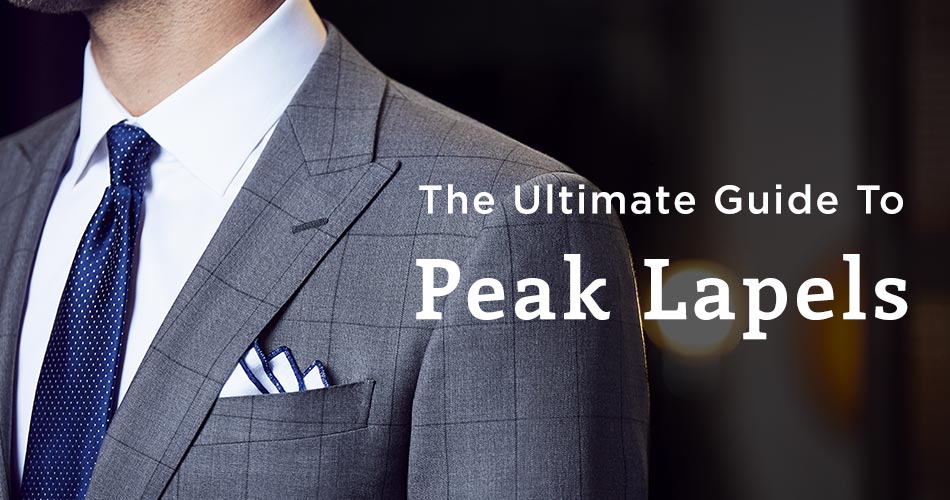 Learn The Art Of The Peak Lapel
Suit lapels, those flaps that fold away along the front of your suit jacket, have little functional purpose. However, just because lapels are purely aesthetic doesn't mean that they can be ignored. No, quite the opposite actually, especially when there are a few different types of suit lapels you can choose from when buying a suit. You've got notch lapels, the most common and casual type that most men have seen or worn, great for the Monday-Friday grind. You've got shawl lapels, a fun variety that you'll see on a tuxedo and in satin. But what about peak lapels? What exactly is a peak lapel and what does it convey about its wearer? 
Don't worry, we've answered these questions and many more below where we break down everything you need to know about peak lapels. 
---
What Are Peak Lapels?

Let's start at the top. 
Webster's defines the word 'lapel' as: "…either of the front parts of a coat, jacket, etc. folded back on the chest, forming a continuation of the collar." The root word, lap, just refers to things made by folding something. Go from standing to sitting and you've folded your body to create a lap.
The lapel is located on the front of a coat or jacket and sits just below the collar. The 'peak' references the top of the lapel, where the lapel juts out at an angle, creating the appearance of a 'peak'. The peak lapel is the more classic and formal variety of the lapel when compared to the notch and connotes a certain gravitas in stature and presence.
---
How To Wear a Peak Lapel Suit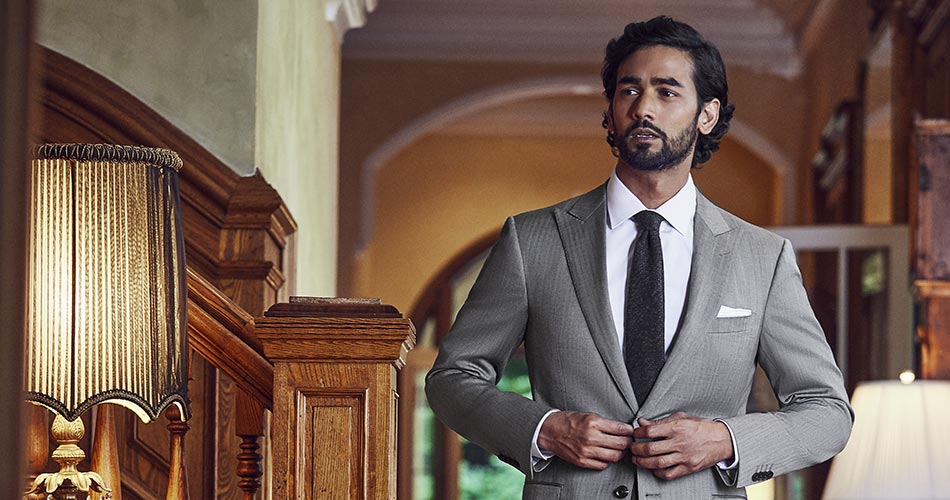 Because of the ubiquity of the notch lapel, often the go-to design for large scale ready-to-wear suits produced in bulk, peak lapels are a rarer and arguably more stylish breed. Certain patterned fabrics —  think stripes, checks, windowpanes, plaids — simply look better with a peak lapel. In fact, we'd argue that the bolder the pattern, the more it needs to be paired with the bold lines of the peak lapel. A bold look like a double-breasted suit? Perfect for peak lapels to make a showing. Peak lapels are the perfect antidote for timidity and so we like them with any suit that packs a little punch.
---
What Is A Peak Lapel Tuxedo?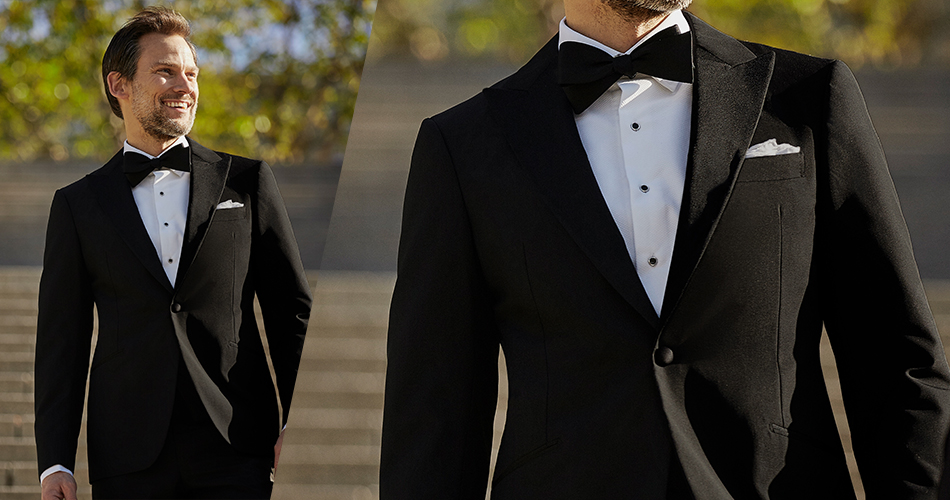 Now that we've shown you a peak lapel suit, let's briefly go over the peak lapel tuxedo. When you think of the most 'traditional' looking tuxedo, the peak lapel tuxedo is what should come to mind. Yes, shawl lapel tuxedos exist, look nice, and can be a bit more fun (especially when worn as a dinner jacket with contrast colored pants), but formalwear doesn't get more classic than a black peak tuxedo.
Whether you choose the classic look of the peak lapel tuxedo or the more fun look of a shawl lapel tuxedo, just keep in mind that a notch lapel is too casual a look for black-tie so avoid searching out the rare notch lapel tuxedos that (unfortunately) exist out there. This is important. If someone tries to sell you a notch lapel tuxedo, they either don't know enough about black-tie for you to trust their advice, or they're trying to pull a fast one on you. In either case, that should be the end of your conversation with them.
---
When To Wear Peak Lapels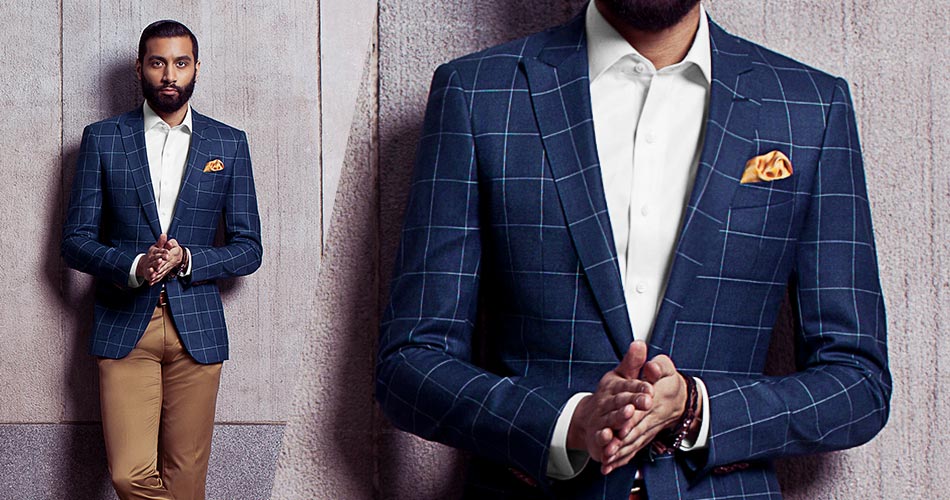 When To Wear Peak Lapels
We've established that peak lapels connote formality and style. So think of them as your go-to choice for dressy events when you're putting on a suit to tux.
Wear A Peak Lapel Suit or Tux When…
You're going to a wedding with a "Cocktail Attire" or "Semi-Formal" dress code.

You're doing some public speaking (whether you're delivering a speech to hundreds or a presentation to your executive team).

Anytime you want a dose of added confidence and head-turning. 
Although peak lapels are mostly a style choice, there is also the question of who should be wearing peak lapels when the time comes.  While everyone can look good in a peak lapel suit, especially if it fits you just right, certain body types can benefit in particular from the shape of the peak lapels. The elongated lapel length of the peak lapel creates a visual illusion that you, the wearer, are also longer in body length. That means gents who are shorter or broader can benefit from the subtle effect of a longer looking torso that the peak lapel lends.
---
Where To Buy A Peak Lapel Suit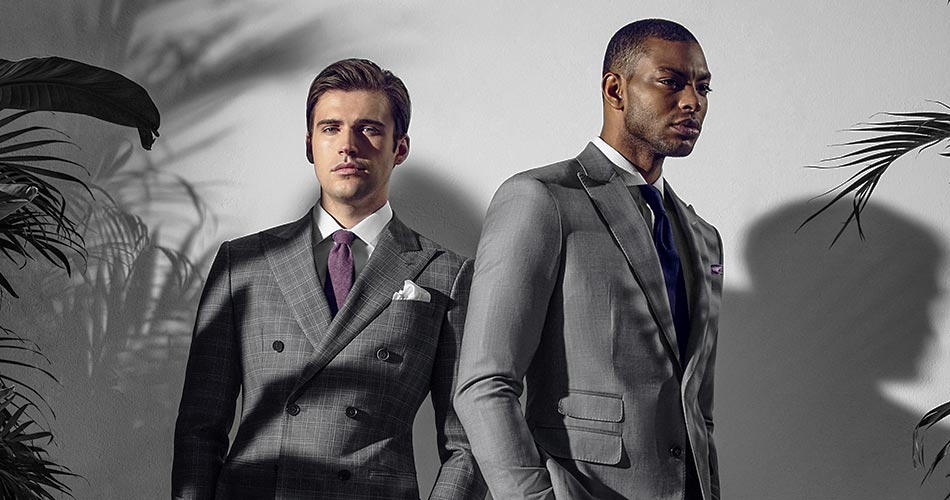 We've been referring to the choice of lapel types throughout this article and we realize that for most gents shopping for a suit, the choice of lapel is often made for them – alas, not every fabric is available in the lapel style that you're looking for. That is unless you go the made-to-measure route of custom suiting where every design detail on your suit can be selected to your liking. Getting a suit custom made used to be something reserved for the rich and famous but today custom suits are often better priced than many off-the-rack suits of the same quality. When you consider that custom also means custom-fitted to your unique body and individualized tailoring is included in the price, you'll see that you get the most bang for your buck with a custom suit.
Ready to give peak lapels a try? Start here.
---
Like What You See? There's More.
We'll send you style advice and intel for the modern man.
---