How To Wear Your Suits In A Business Casual Office
Published on November 18, 2016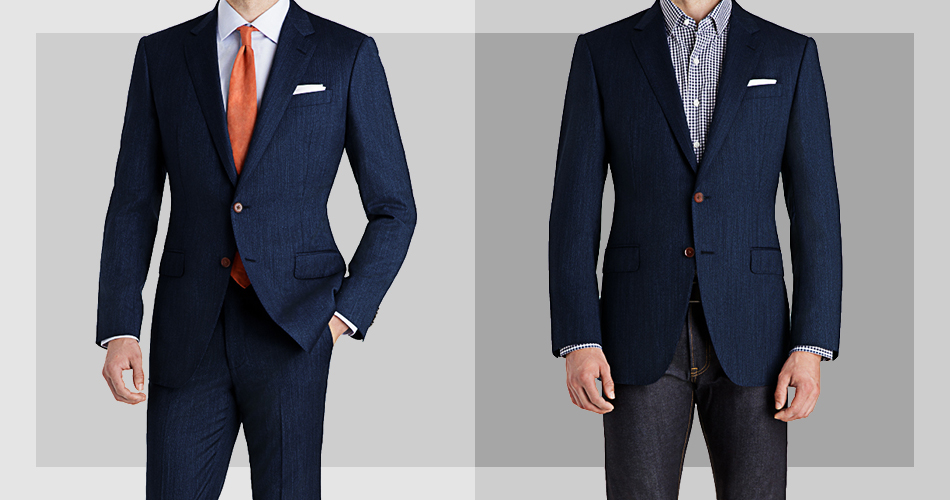 ---
If the question of how to wear your suit in a business casual office is uncharted territory for you, get acquainted with these two techniques.
---
If you read The Compass, chances are you're ready if a special occasion jumps off. You've got a custom tuxedo in the event of a surprise black tie wedding invitation. You've got a closet full of suits in case you're called on to deliver a presentation at a conference next week.
But if you're like many guys, business casual is the norm. Your everyday doesn't include full suits or your office just switched over to a business casual dress code. Still, that's no reason to let your fly ass custom clothing hang in your closet. We're aiming to inspire you to get the most out of that closet with some simple style moves anybody can pull off.
Business Casual-ize Your Suits Technique 1:
Just add denim.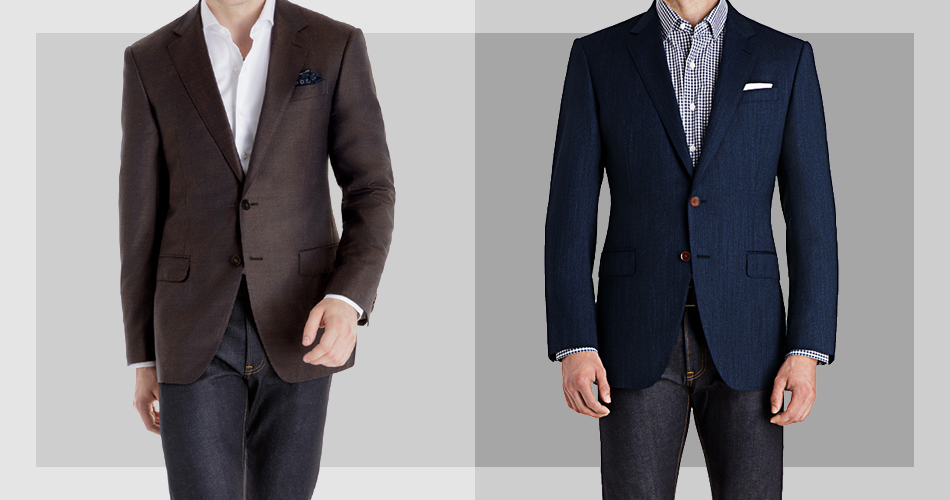 The line between a suit jacket and a sport jacket has gotten blurry over the years. The right suit jacket can be made sporty just by changing what's around it. Changing the pants to jeans takes the jackets from these Sapphire Brown and Rivington Dusk Blue Suits and makes them into more relaxed jackets that fit in nicely in a business casual office. If the fabric's got some texture or a hint of pattern, like these, think of it as fair game when putting together a jeans and blazer business casual look.
Business Casual-ize Your Suits Technique 2:
Make a quiet statement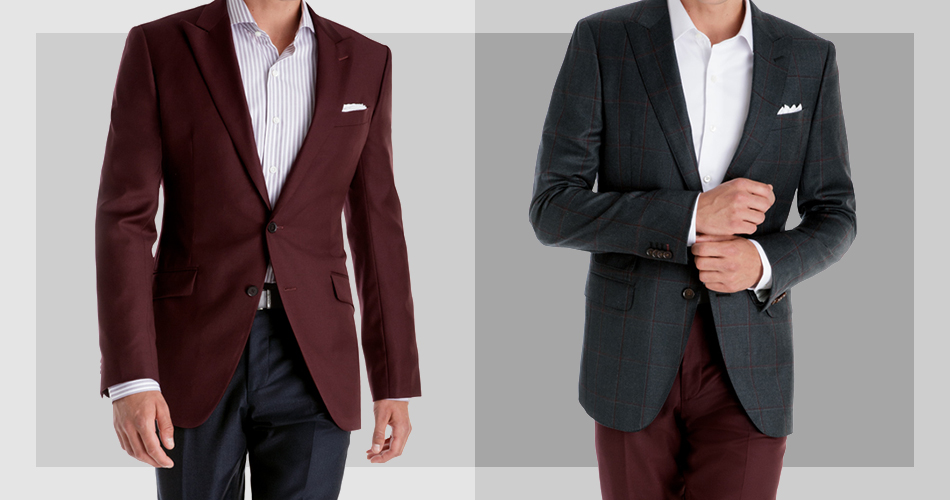 You got that Deep Burgundy Suit to make an impact, not to fade into the background. But when you split up the pants and jacket it goes from a statement suit to a strong separate. Pair a strong saturated color jacket with a pair of dark, neutral hued pants and toned down additions, like this white pocket square and dark brown shoes, for a standout look that's still relaxed. Or use the pants to echo a bit of color in the jacket like we did with this windowpane jacket.
Applied Science
So we just dropped some science on you, now it's time for you to apply that science. There are hundreds of ways to pull off the techniques we highlighted here. Now it's your turn to make it work with your wardrobe. One small change, like swapping the blue jeans for black or gray or white denim, can give you multiple looks. That's the beauty of business casual. If business formal was boxing, business casual would be UFC, not quite a no-holds barred bar-fight, but definitely more open to creative interpretation.
What's your dress code like? Have you made the switch from business formal to business casual? What are your tips for building a wardrobe that works for both? Let us know in the comments below.
---
Like What You See? There's More.
We'll send you style advice and intel for the modern man.
---