How to Monogram Your Custom Suit
Published on September 6, 2012
Wondering what is a suit monogram and whether you should get one? We answer the most common monogram questions with this complete guide to monogramming your suits.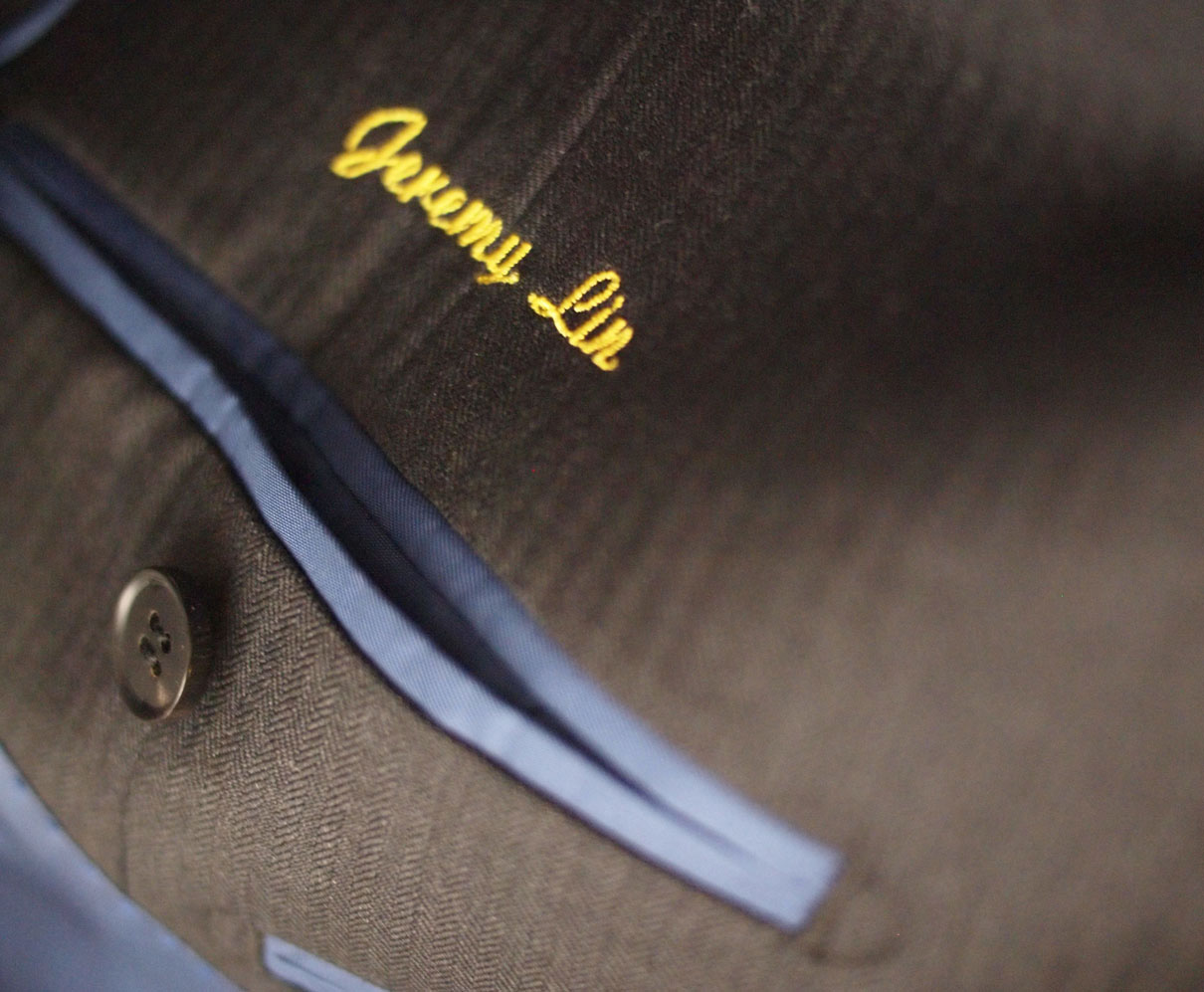 We had the honor of suiting up Jeremy Lin for the 2012 Time Magazine's 100 Red Carpet Gala. Jeremy chose to get his first and last name monogrammed in gold script, a perfect compliment to his Charcoal Herringbone Custom Suit.
What is monogramming and what is its purpose?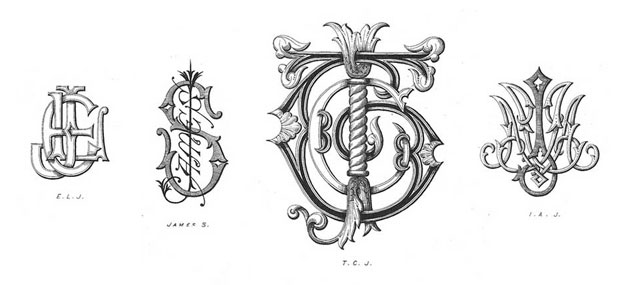 Historically, the use of monograms were limited to nobility or the rich and famous. Romans and Greeks first used them on coins to mark the reign of their leaders. During the Middle Ages, artisans began to use them to claim authorship of their works. They were later adopted and popularized by the Victorian English upper class and placed on all manners of personal property, as a symbol of their place in society.
Today, monograms are limited to wedding invites, family heirlooms, and, lucky for you, custom clothing.
Why should I get monogramming? 
Getting your custom suit monogrammed is the modern day equivalent of claiming your own place amongst the sartorial elite. It tells the world that just like your name, your custom suit is just that – yours. It was made just for you and hence, it will fit no one else as well as it fits you. For someone who enjoys a well-crafted, perfectly-tailored suit, there is nothing quite like the understated pleasure of seeing your name beautifully embroidered into the inside of your suit jacket.
How do I pull off monogramming?
In the past, monograms with three initials were generally in the Victorian format of first initial, large last initial, middle initial. These days, the rules for monogramming are much more flexible—there is no right or wrong wear to pull off monogramming in your suit. Just keep the style tasteful, make it personal and meaningful and rock it confidently.
At Black Lapel, we believe monogramming should be a part of every custom suit and encourage all of our customers to opt for it, which is why we include it as a standard customization option and will never charge you for it.  Our monogramming come in three colors (gold, white, silver) and three typographical styles (block, script 1, script 2) as seen here: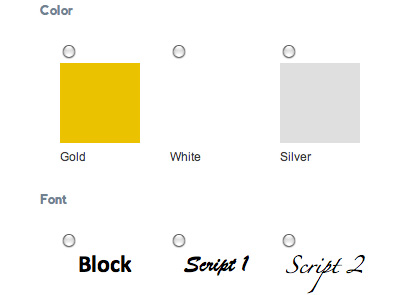 As for the text itself, it's really up to you. Customers choose anything from their full name or initials to the crazy nicknames they earned in their youth or even meaningful phrases that inspire them. Here are some examples from our customers: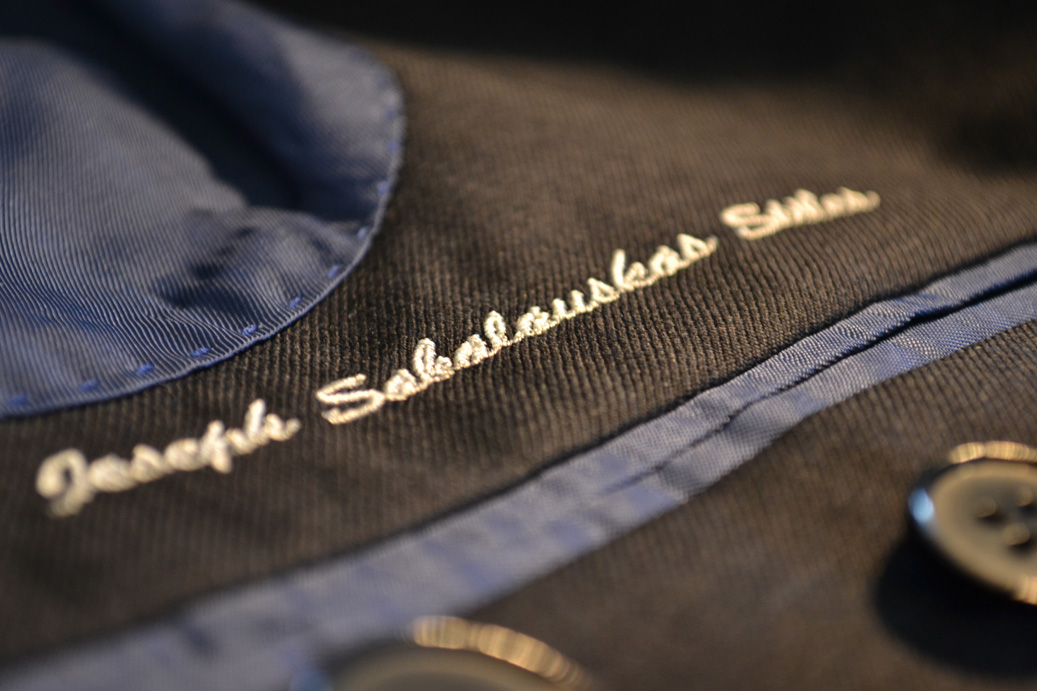 This customers opted to have his full name beautifully scripted out onto his Black Custom Suit. 
---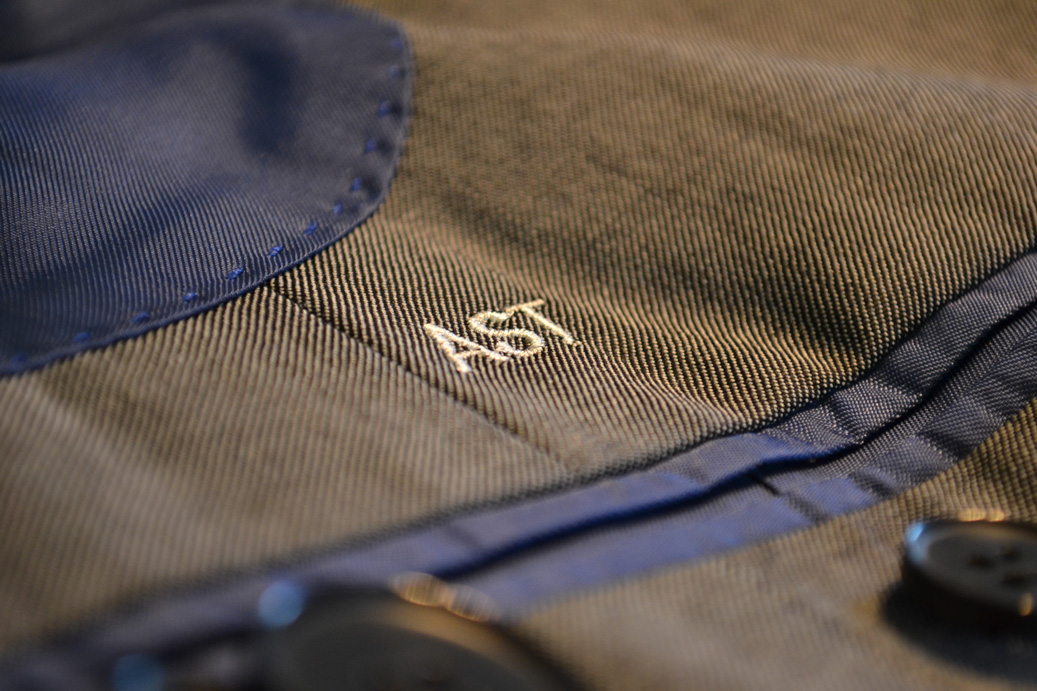 Another way to pull off monogramming on your custom suit is going simply with your initials. Many prefer block lettering with initial monograms.
Like a discrete tattoo hidden under your clothes, a monogram on the inside of your jacket rarely sees the light of day, unless the wearer chooses to reveal it. Some opt for this privacy to give a quiet nod to a piece of sartorial perfection bearing their name, while others seize this unseen real estate as an opportunity to be a little more liberal (and fun!) with their expression: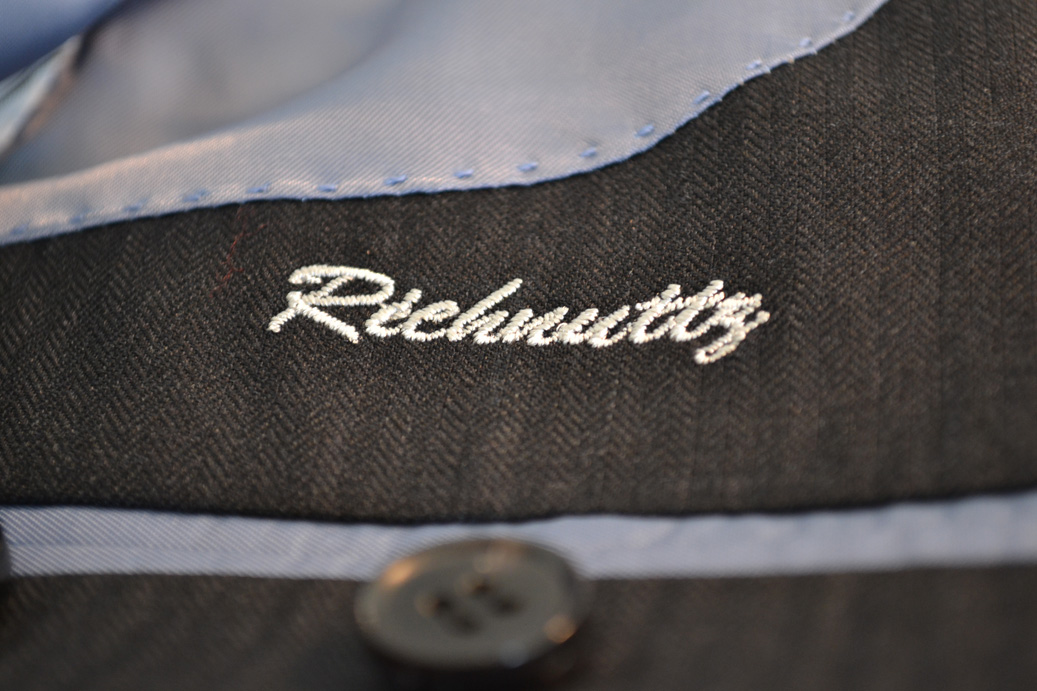 Childhood nickname perhaps? Wherever it came from, he never imagined it would look this fancy on a suit.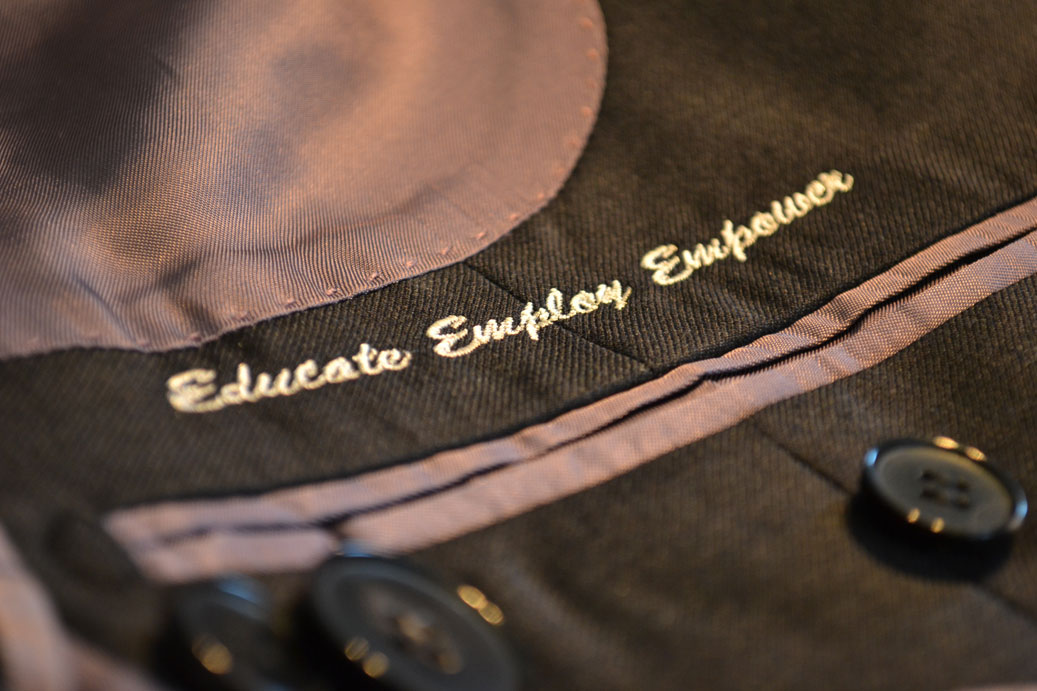 This customer wanted to open up his suit to see a constant reminder of what he wakes up for each morning. 
Or with this customer, the official anthem to a night out with the bros. In the end, the choice is completely up to you. After all, the custom suit is made just for you. Have fun with it!
We hope this was an interesting and helpful look into monogramming. If you have any questions, leave a comment or email us at concierge@blacklapel.com!
---
Like What You See? There's More.
We'll send you style advice and intel for the modern man.
---