How and When To Wear A Three-Piece Suit
Published on May 2, 2022
The three-piece suit. It is classic. It's iconic. Hell, it's downright cool. 
As an expert in men's clothing, I've written countless articles on men's style from general things like how to wear a suit should fit, to very specific things like suit vents. And so today I am thrilled to cover the three-piece suit. It is one of the smartest and most style suit options that guys can get.
In this post, I am going to show you exactly how and when to wear one. Let's get started!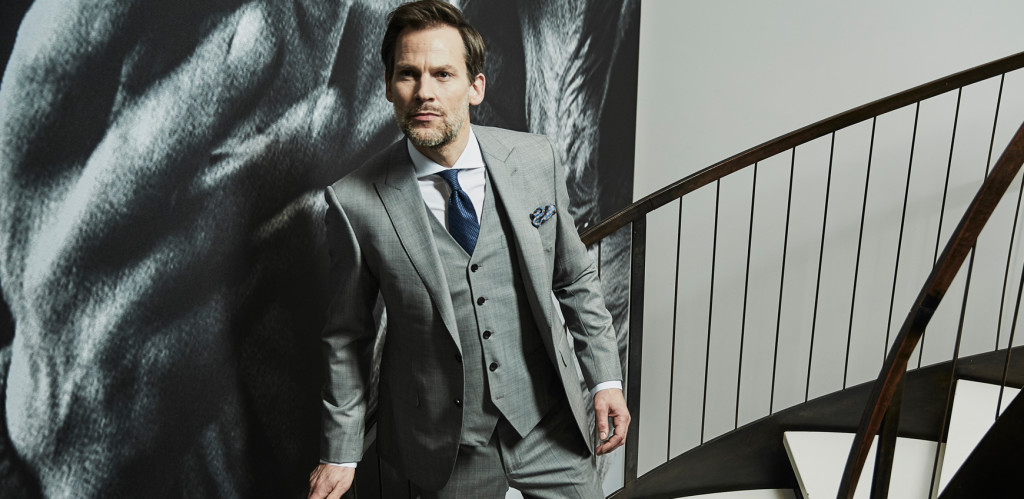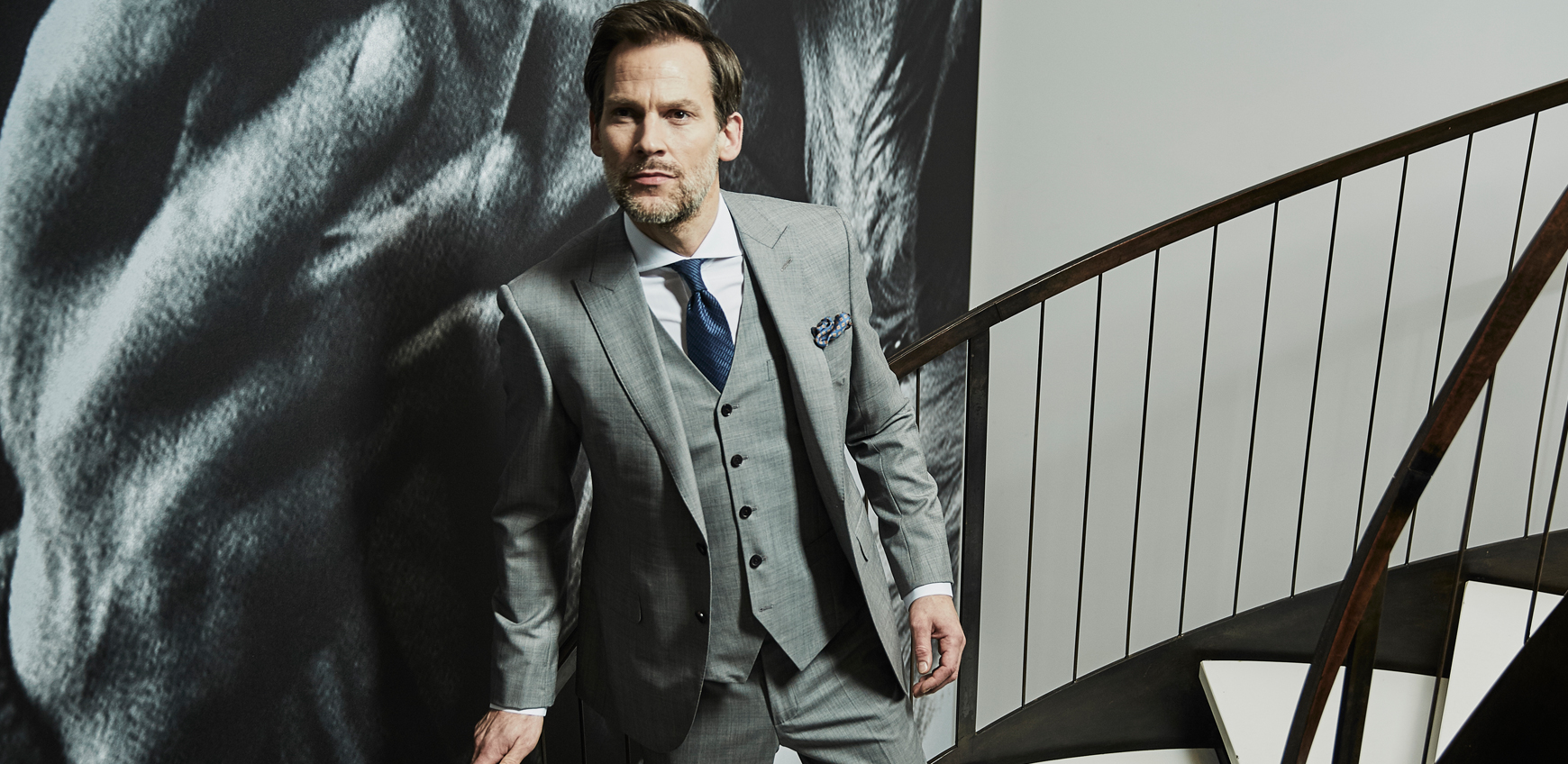 Simply put, a three-piece suit brings the pieces of a traditional suit i.e. trousers and a single-breasted jacket, then adds a third layer in the form of a vest or waistcoat. Three-piece suits are the epitome of class and are a great way to bring your style up a notch — but only when it's deemed appropriate. 
Three-piece suits are broken down into three components: 
Three-Piece Suit vs Two-Piece Suit: The Main Differences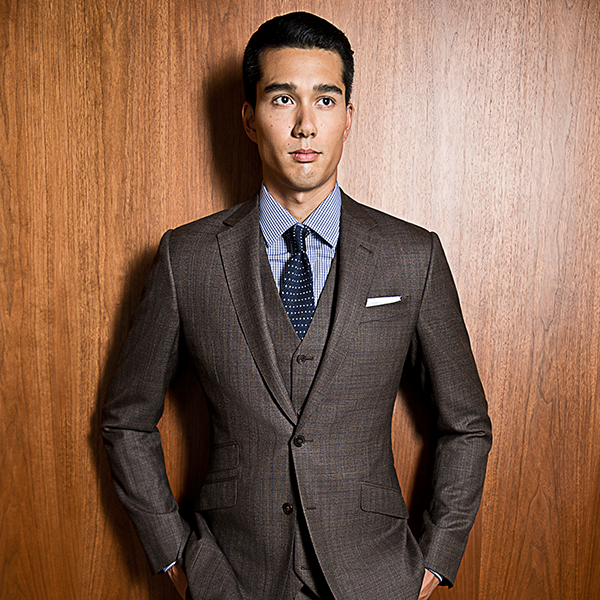 Really, the difference between a three-piece suit and a two-piece suit is quite simple—a three-piece suit includes a vest (worn over your shirt and under your suit jacket), while a two-piece suit doesn't. Many two piece suits will come with the option to include a vest (like ours), this gives your suit the ability to transition between a two pieces look and three depending on the occasion.
There are also differences between where you can wear the two variations that are slightly more involved. 
When To Wear A Three Piece Suit 
As mentioned earlier, a three-piece suit has a different set of standards that determine its appropriateness for certain situations. It's the perfect suit for a formal occasion, such as a wedding or a luxe anniversary dinner. Brush up on when to wear a three-piece suit and when not to for a more detailed look into this age-old question.
How To Wear A Three Piece Suit
If you want to amp up the traditional style of dressing for a formal event, the three-piece suit can be just the piece to do that. However, three-piece suits can be somewhat daunting. Learning how to wear one isn't much different than wearing a two-piece suit, but there are a few key points to cover. 
Here are a few things to consider if you want to know how to wear a three-piece suit: 
#1: Focus on Fit.
When it comes to a vested suit (or any suit, for that matter), fit is the most important element for it to really shine – there's nothing worse than a poorly fitted suit. When you can, opt for a custom-made suit to be sure you'll get the perfect fit.
#2: Choose High-Quality Fabrics.
This suit should be worn for special occasions, which calls for formal-appropriate high-quality fabrics. If you wear a three-piece suit made with cheap materials, you'll end up looking cheap! Choose a suit with a quality fabric like tweed or linen. 
#3: Match Your Colors.
The vest, dress pants, and suit jacket should almost always match in both color and pattern. If there is an occasion where the event is still formal, yet you can afford to dress it slightly down, such as being a wedding guest, you could get away with wearing a slightly contrasted yet coordinated vest of a shade lighter than the suit. If you're wearing a light blue suit, make sure you choose the right shade for the occasion. 
Remember, lighter is more casual, and darker is more formal. You can also try a different shade of pant or bow tie, just as long as everything still coordinates at the end. 
#4: Choose the right accessories.
It's not enough to wear a good pinstripe suit without any bling. At Black Lapel we place great importance on making you look like the complete package. The right accessory to help you complete your look is a good pocket watch. 
Another one you should consider is a matching pocket square for your outfit. These accessories will really pop against your gray dress shirt and pants.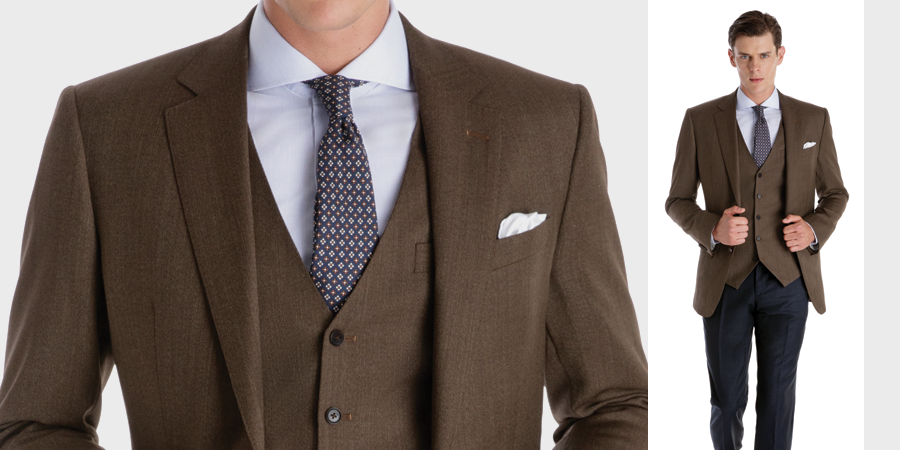 Frequently Asked Questions
Are you still not sure about when and how to wear a tailored three-piece suit? These frequently asked questions should put to rest any of your concerns.
Is it better to buy a three-piece suit so you can pull out a two-piece suit anytime?
A three-piece suit will usually cost a bit more than a two-piece suit. That said, if you're able to afford that extra money, the answer is a definite yes. The reason is that by simply removing the vest from your three-piece suit, you'll instantly have a two-piece suit. In other words, buy one and you get both.
Can you wear a three-piece suit to any kind of wedding?
If you want to try something other than a double-breasted suit, a three-piece suit is a natural alternative. There are so many different factors that help determine its appropriateness for the wedding – location, cultural traditions, your role in the wedding, and many more. If you are unsure if it's appropriate, contact someone involved with the wedding and ask. 
Should I wear a three-piece suit to my new job?
While you may be eager to strut into your new office dressed to the nines in your new three-piece suits, we would advise against doing this early on in a new job. Confidence and cockiness can be easily confused, and overdressing in a new professional setting may come across as overdoing it. Wait it out until you're sure of the dress standards in your new workplace.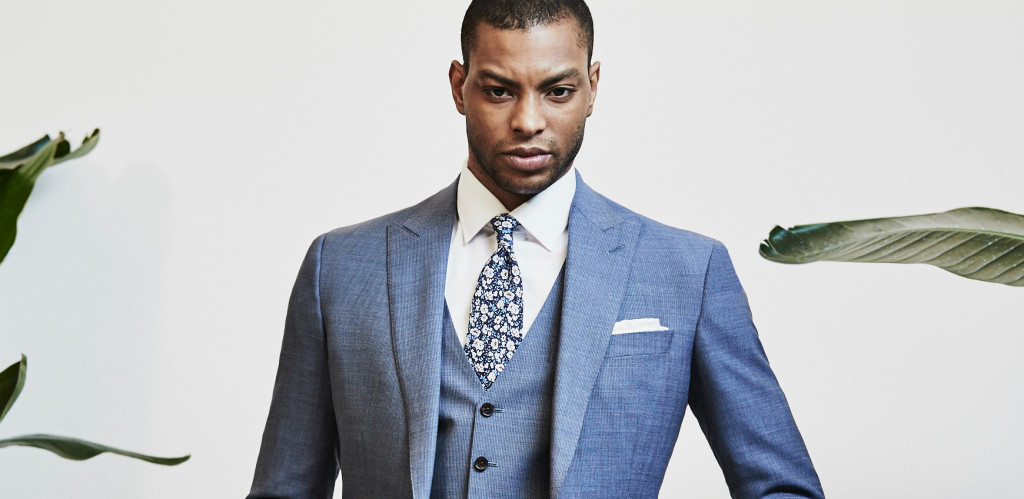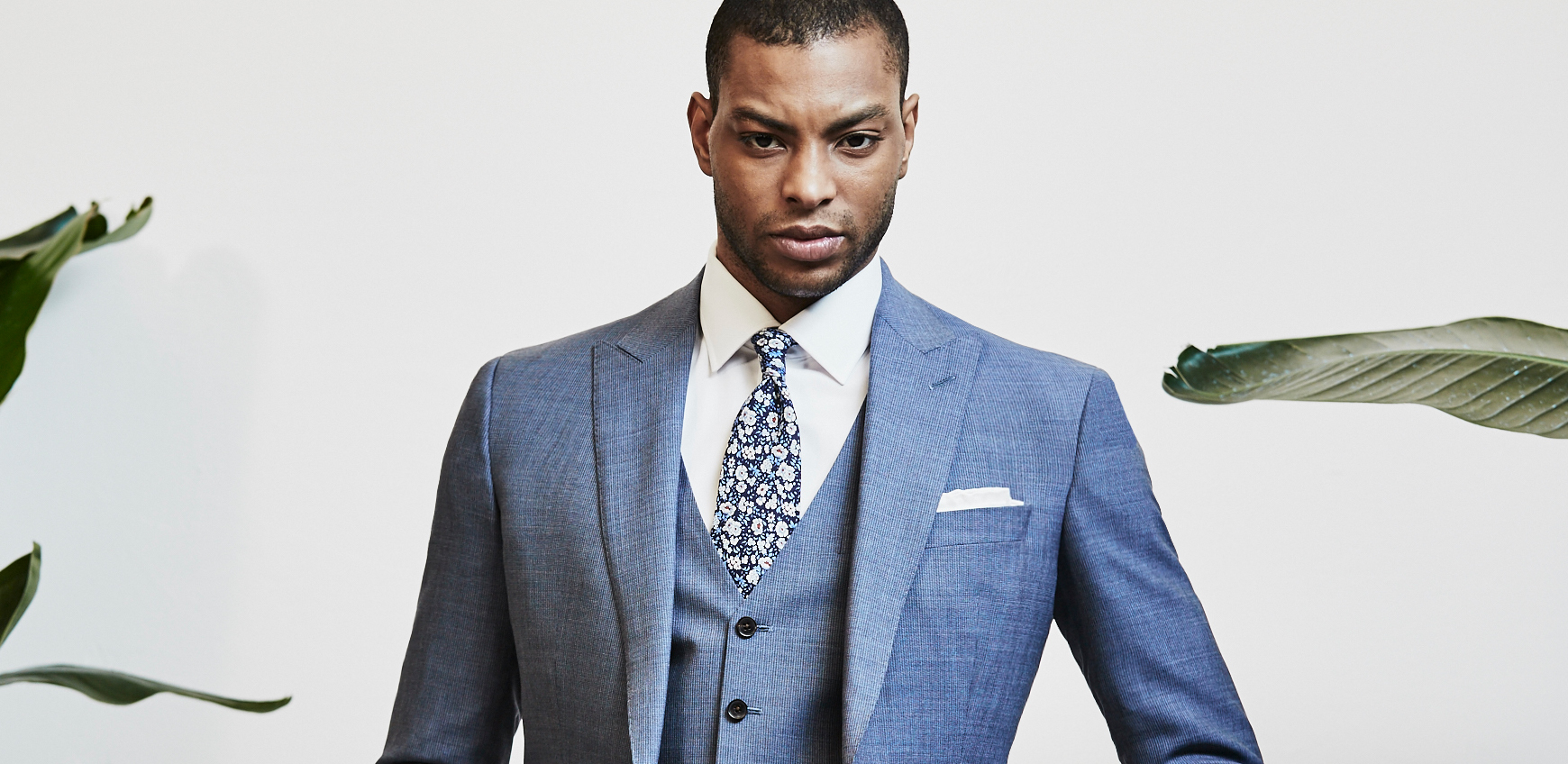 More Suit Guides to Explore
Eager to learn more about how to dress like a stylish man? Here are some more suit guides to help you maximize your wardrobe and make a great impression. 
Three-piece suits also come in different geographical styles –

learn about the differences between British, American, and Italian suits

. 

Choosing your suit fabrics is important; don't catch yourself in a low-quality suit –

learn the differences between polyester and wool suits.

 

Choosing your suit color is one of the most fun parts of the process, so we've created a

suit colors guide

to answer any questions you may have. 
Piecing It Together
Now, you know all about how and when to wear the perfect three-piece suit, and how they're similar to their two-piece little siblings. Your wardrobe is just waiting for you to really kick it up a notch in the style department!
Now that you're equipped with the proper knowledge, go forth and show your most dapper self  by investing in a classy three-piece suit. 
---
Like What You See? There's More.
We'll send you style advice and intel for the modern man.
---