Wear a Three-Piece Suit Here…But Not Here
Published on December 16, 2016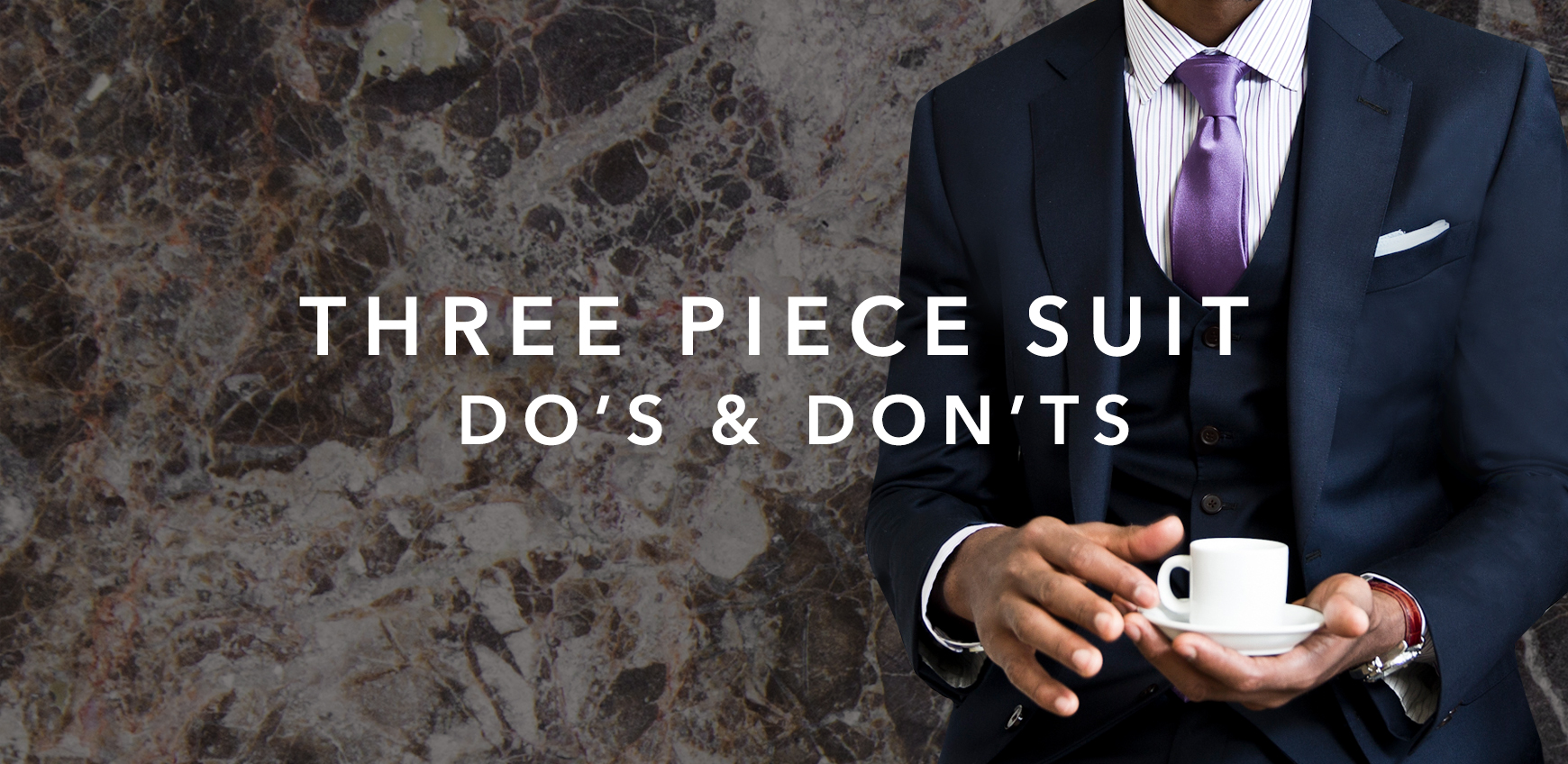 There are times when you're expected to wear a three-piece suit. Maybe you're a groomsman in a wedding or it's National Three-Piece Suit Day (okay, we made that day up, but hey, write to your congressperson, maybe we can get it done). But there are plenty of other occasions when a three-piece suit would work. And what about the other days, the average Tuesdays when nothing special's going on? Who says you can't wear a three-piece suit then?
If you've got a three-piece in your closet, consider this your official guide to how to get the most out of it. And if you don't have one in your closet, then you'll probably want to add one to your collection after you see how easy they are to wear and how great they can look.

Do wear a three piece suit to work when you've got a presentation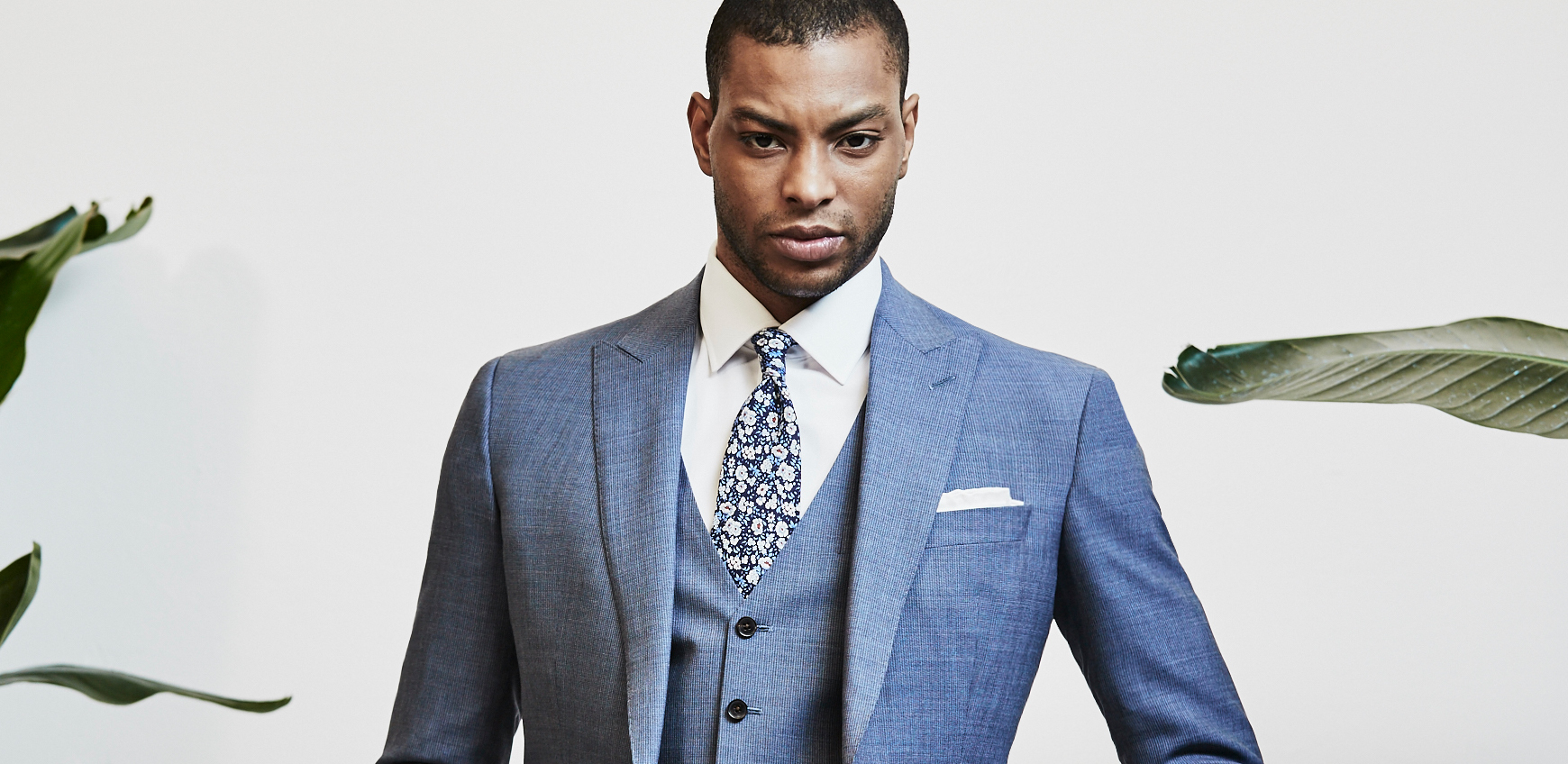 Usually, when you're standing, we suggest you button your jacket, and when you're seated, we suggest you unbutton it. When you've got a three-piece suit on, the vest means you can leave the jacket open when standing and still look put together. So if you'll go from sitting in a meeting to presenting in a meeting, the three-piece handles the sitting and standing with ease. Or, you can drop the jacket altogether in some settings. For instance, if you are rolling up your sleeves and brainstorming, you can literally roll up your sleeves and keep the vest on for a look that says, "I'm all business, but I'm not afraid to get my hands dirty."
Don't wear a three piece suit to a job interview
A three-piece suit is a little much for a job interview. In an interview, confident looks good, but a three-piece is a bit bold. When you're looking for interview suits, be careful not to step on the gas pedal too hard with your suit. A simple, two-piece suit, white shirt and an unassuming tie is the way to go. After all, you don't want your clothes upstaging you.
Do wear a three-piece suit to a wedding you're not in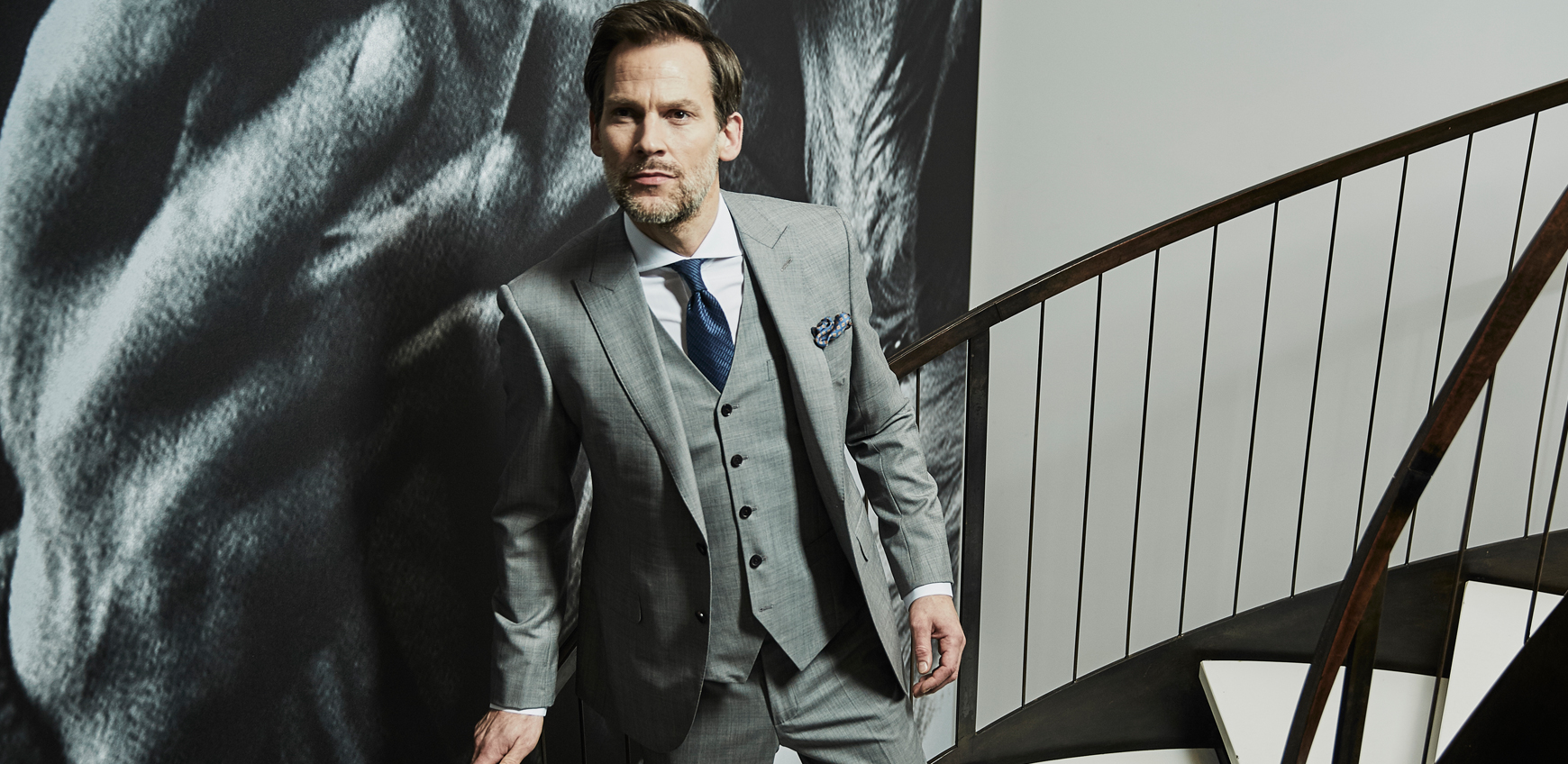 Many guys think a three-piece suit is necessary for the groom and groomsmen and they pigeonhole the look as appropriate only for that one event. But when they're not in the groom's party, the three-piece sits in the closet. The truth is, the three-piece suit looks great on anybody at a special occasion like a wedding. It's not only stylish, but functional. After all, what's a wedding without a little dance floor action at the reception? Ditching the jacket and hitting the floor leaves a lot of guys looking like a sweaty mess by the time the cake is served. But the vest helps you keep your look classy and keeps your tie from flying around when spin around like James Brown getting on the good foot. Stay classy people.

Don't wear a three-piece to a beach wedding
Despite what we wrote above, there are some weddings where a three-piece suit isn't appropriate. Don't be the guy who busts out a three-piece suit at a beach wedding while everybody else is in chinos and sport shirts. Not only will you be sweltering in the heat, but you'll likely be showing up the groom. The same goes for a barn wedding or just about any destination where the vibe is more relaxed.
Do wear a three-piece suit
to the office with a dress shirt and tie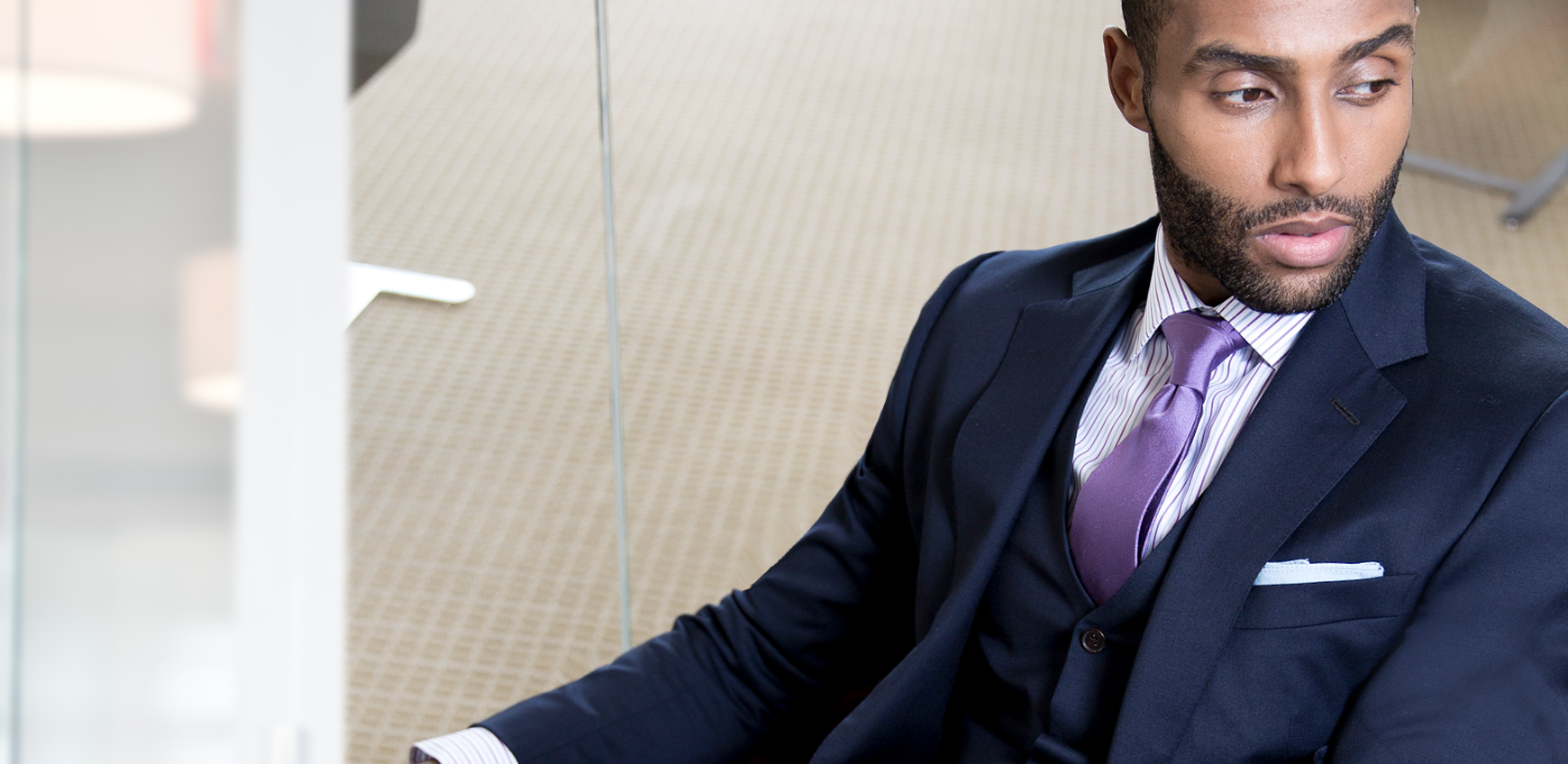 Just about any time you would wear a suit and tie to work you can make it a three-piece suit. Adding the vest adds a bit of gravitas to your look. Nobody's ever been mistaken for an intern in a three-piece suit. So when you need a little boost, think of the vest as the performance enhancing drug of businesswear.
Don't wear a three-piece to the office without a dress shirt and tie
There are some times when you'd wear a suit without a tie. Maybe you're rocking the polo shirt and suit look. It should go without saying that a vest on top of a polo would look a little ridiculous. There is some room for debate when you're wearing a turtleneck and a suit. The folks over at GQ seem to have fallen in love with this look of late, putting everybody from Idris Elba to Diplo in turtlenecks with three-piece suits and even dropping a rugged henley shirt under Corey Stoll's three-piece suit. The vest-on-turtleneck look can come out color blocky and unflattering on most guys, and the henley just takes all of the wind out of the three-piece's sails.
Three Pieces, Infinite Opportunities
Hopefully we've opened your eyes to the wide range of choices you have for wearing your three-piece suits. When one fabric is made into three pieces, putting together the outfits couldn't be easier. If you've got the parts, you're most of the way there. If not, check out the three-piece suits from Black Lapel!
If you found this article in a search and you've gotten this far, ask yourself Why search around when I could just subscribe and get style advice like this delivered to me on the regular? See what we're getting at?
Get with the program. Subscribe below.
---
Like What You See? There's More.
We'll send you style advice and intel for the modern man.
---