What You Need To Know To Buy Suits Online
Published on June 23, 2017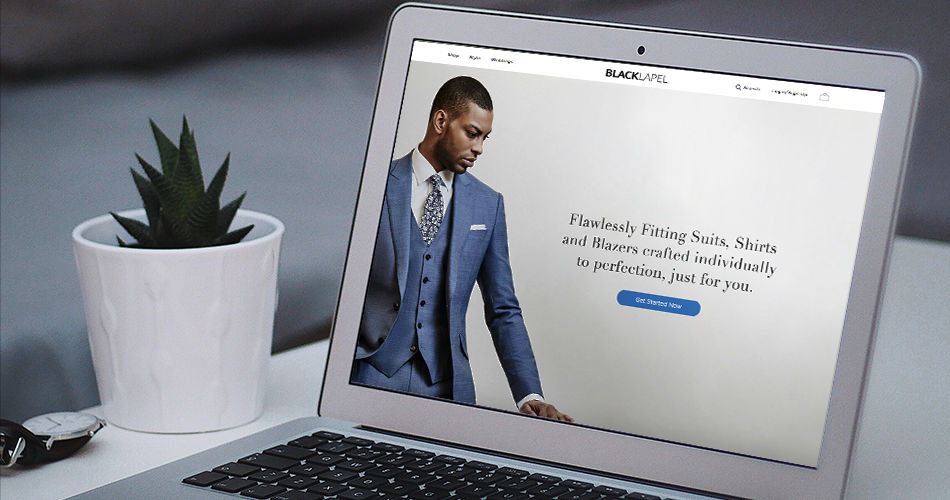 You want to get a suit without having to deal with the pushy salesmen, so going to the store is out.
You ask your circle of friends but everybody you know is like ¯\_(ツ)_/¯.
So, you turn to your trusted advisor, the internet. But getting suits online is like the Wild West. You've got suit companies throwing the kitchen sink of marketing at you, you've got idiots masquerading as "experts" in all the menswear forums and fanboy bloggers fawning all over some $4,000 suit that neither they nor you would ever actually buy or wear. In the end, the whole thing just makes you want to go take a nap.
Getting a great suit online isn't that hard, as long as you know what you're doing. Yeah, yeah, you're thinking, neither is playing the piano.
Don't worry, you won't have to take weekly lessons, studying your suits while other kids go outside and play in the street. (Sorry, just had a flashback to those piano lessons Mom and Dad made us take.)
But knowing what you're doing when it comes to buying a suit is the same no matter where you're getting your suits. It all comes down to understanding the three Cs of a great suit: 1) Cut, 2) Cloth, and 3) Construction. Below you'll see how to evaluate your options online, but before we do that, let's get on the same page about the three Cs.
---
1. Cut
The cut of a suit means a lot. Today there are three categories of cuts you'll find on almost all men's suits.
There are slim fitting suits that are designed to be close to the body, tapering at the waist. These suits are not supposed to have any excess fabric. Slim fit shouldn't be tight, but there won't be much room between the body and the fabric.
There are tailored fit suits that aren't quite as sharply tapered but are still designed to follow the contours of the wearer while allowing for a more relaxed fit.
Finally, there are the fuller cut suits that work for bigger frames. They feature no tapering at the waist and tend to fit more loosely.
Evaluating cut when you're shopping for suits online
Lots of guys think trying on a suit in the store is the best way to see the different cuts, but there's a flaw in that logic. You see, the suit on the rack in the store may have a generic size, like 42 Regular, but it's not truly fitted to you. So trying it on may give you an approximation of how it'll fit but it doesn't show you how the designer intended it to fit.
Seeing the designer's intent is easier to do online than it is to do in a store because online you can see photos of models in the clothes. If you're in the market for a slim fitting suit and you see a photo of a model swimming in his jacket, you've got all the information you need about that suit's cut to know that it's not for you. Even if you alter it, starting with a cut that is the opposite of what you want will not yield good results. To give yourself the most cut options, a custom suit allows you the most choice.
---
2. Cloth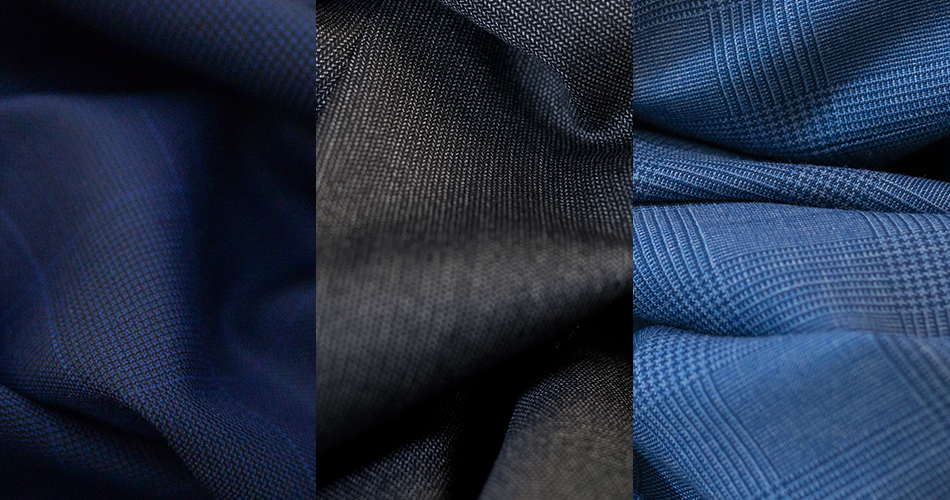 One of the big advantages of going into a store to shop for a suit is that you get to touch the cloth. How it feels is a big deal, and lots of people stick with brick and mortar store shopping just to cop a feel on the fabrics.
Of course, there's more than just the touch of the fabric to consider. There are hundreds of cloth types that are used to make suits. From simple linen and wool to cheap synthetics and exotic fibers, we hardly have to scratch the surface to show that cloth is a world of its own.
Knowing what qualities you're looking for in a suit and how you plan to wear it should guide you towards the right cloth. Looking for a cold-weather workhorse that'll keep you warm through a harsh winter? Wool and cashmere blends ought to be on your radar. Seeking something to help you keep your cool at an outdoor summer wedding? Cotton might be more up your alley. Want a suit for everyday use? Look for a good balance of fineness and durability like a Super 110s worsted wool. Going for a more luxe special occasion suit? Step up to a finer Super 150s wool.
The fibers used to make the cloth only make up half of the equation, though. The way the fibers are woven together makes a big difference. Open weaves like fresco, for instance, yield cloths that have the weight of an all-seasonal fabric but let air circulate and feel cooler when you wear them.
Evaluating cloth when you're shopping for suits online
Even though you're shopping online, you can still touch the cloth. True, you won't be able to touch the fabric if you're shopping for a regular suit online, however, if you're looking at custom suits online, many makers (including Black Lapel) will send swatches to you so you can see and feel the cloth.
While shopping online doesn't give you immediate access to touch cloth, online shoppers have a much wider selection fabrics. That means you can choose from lots of factors like Super number, weave, and the quality of the mill where a cloth is made. The range of fabric choices when you order custom suits online simply can't be matched by many brick-and-mortar retailers.
---
3. Construction
Once you determine the cut and the cloth, the last step is ensuring that the suit is constructed well. Quality construction comes down to a combination of the tailor's expertise, and the attention the brand gives to get the details right. You may be thinking, what details?
---
Evaluating construction when you're shopping for suits online
Look for these 5 signs of quality construction when researching your next suit:
1. Hand Sewn Armholes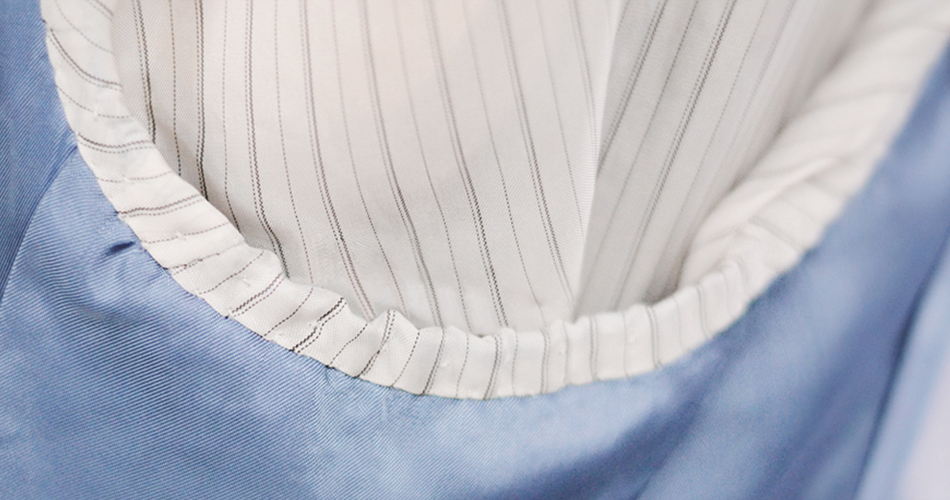 The area where your jacket's body meets the sleeves is a key point of stress on your suit. A strong seam there gives your jacket added life.
---
2. Sweat Shields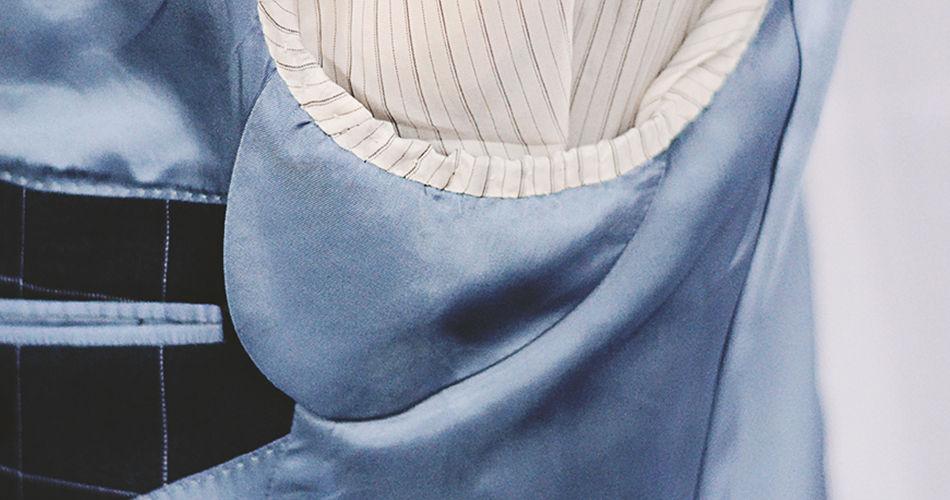 Doing exactly what they say they will, sweat shields built into the underarms of your suit are another way a little bit of extra care in the construction of your suit can pay big dividends.
---
3. Collar Felt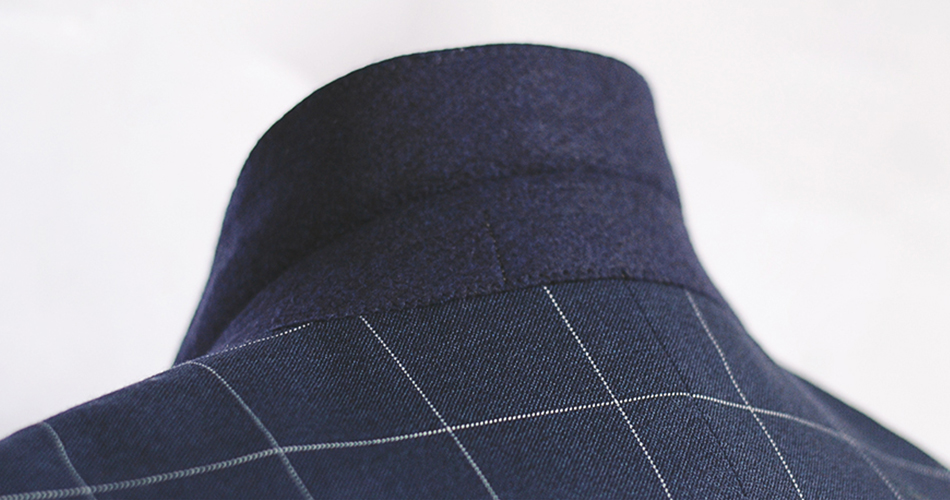 A quality suit features felt sewn to the collar to keep it from sliding around while you wear it (plus it looks cool if you turn your collar up to the wind).
---
4. Thread Shanks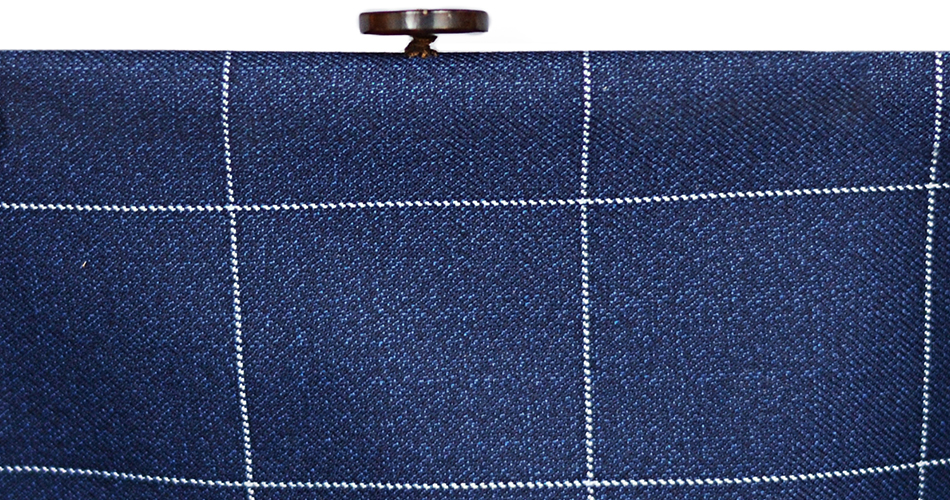 If you've ever lost a button on a suit you know how damaging this can be to your style. A sturdy thread shank holds your buttons securely in place for years.
---
5. Horsehair Canvas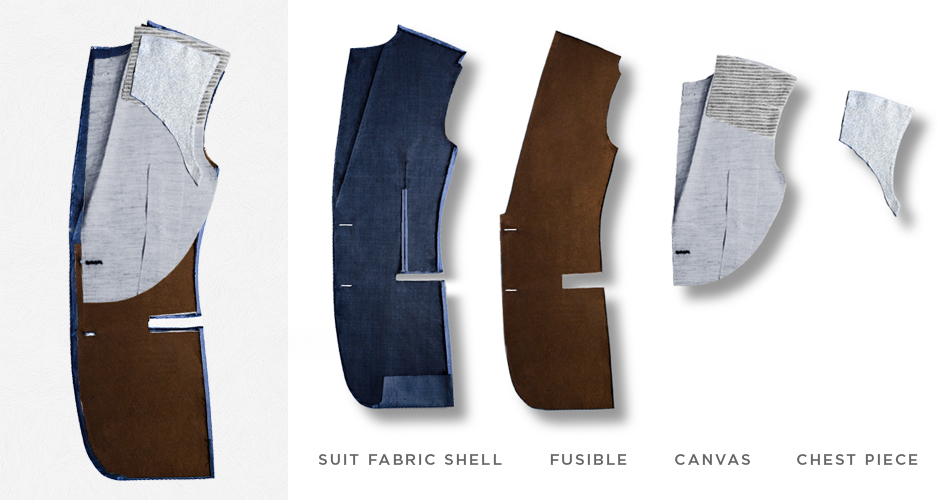 The most commonly referred to and least visible sign of quality construction is the canvas inside your jacket. Look for suits with a canvas to mold to your shape.
---
Getting custom suits online
Ready to put everything you learned above into action? We've got you covered. Check out the Black Lapel cut, cloths and construction and see how what's possible when you get your custom suits online.
Check out this 1-minute (yes, that's how easy it is) tutorial of how to buy and customize suits online at Black Lapel.
---
Your Next Step
Now that you know what to look for, check out Black Lapel's suits and begin customizing your next suit!
---
Like What You See? There's More.
We'll send you style advice and intel for the modern man.
---