5 Ways to Become a Bedroom Badass
Published on March 6, 2014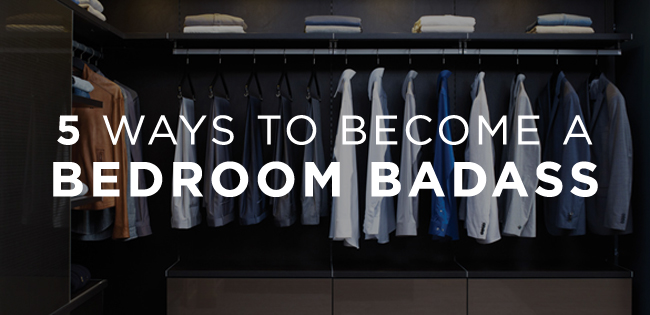 You're in. You kicked some serious game. You made all the right moves. You were the perfect gentleman, but let it be known that you were, as the great 20th century romantic poet, Sir Mix-A-Lot, put it, "down to get the friction on." And now, just as it's time to close the deal, she gets a glimpse of the squalid hovel you call a bedroom. Suddenly you go from suave to slob and now, instead of thinking about bedding you, she's thinking about your actual bedding and the overall messy state of your bedroom. It's time to step it up.
We're not saying you have to go overboard and decorate the hell out of your place. In fact, you don't even need to decorate at all. A clean, clutter-free place to sleep where you can also keep your clothes is all you need. Getting it doesn't take a degree in interior design. Just focus on five key things.

A well-dressed man keeps his clothes organized so he can easily pull something off the rack and make some sartorial magic. And all that magic starts with a well-kept closet. For some, organizing a closet means picking the right system for a spacious walk-in closet. There are many systems out there for guys who have got it like that (and you can geek out on all the different possibilities over at
Gentleman's Gazette's Walk in Closet & Wardrobe Systems Guide
). Being a bunch of custom freaks who've got love for all things California, it should come as no surprise that we like the Custom Closet options from California Closets.
If you chose your place for its old-school charm but sacrificed closet space as a result, you'll have to store your hanging clothes a little more out in the open. It's time to roll in some racks. Aside from providing a place for hanging your collection of stylish suits, these rolling racks multitask as storage for your shoe wardrobe.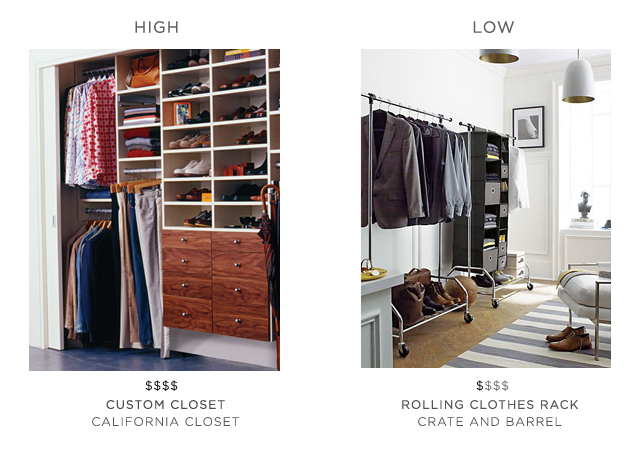 Any well-dressed gent will tell you, a full-length mirror is a necessity. What he won't tell you is where to get a ginormous one for under a thousand bucks, but we will. The Naila Floor Mirror we featured below stands over six feet tall and weighs in at over 100 lbs. due to its hardwood frame.
If you're not ready to make quite as bold of a statement, there are plenty of inexpensive mirror options that can be hung over your door to save space. Get some sneaky storage out of your mirror by getting one that opens up and holds your accessories. (We know, these are made with women's jewelry storage in mind, but you're confident enough in your manhood to use this hidden storage for everything from cufflinks to suspenders.)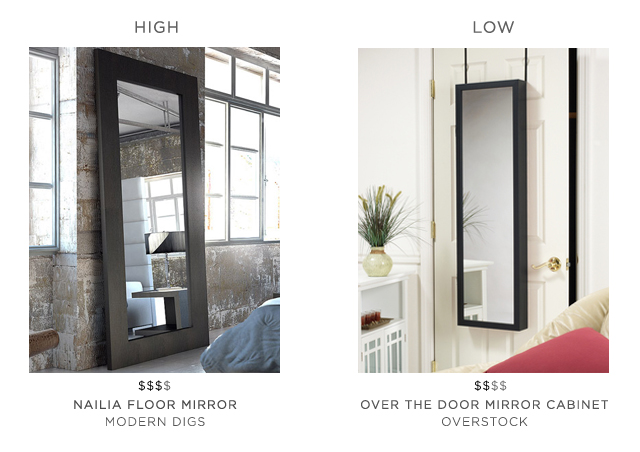 A closet can't hold everything. For smaller, folded items like underwear and T-shirts and all the little stuff you carry around in your pockets, a good dresser is crucial. Though it comes from a place many dudes aren't comfortable admitting they shop, the West End dresser below exudes manliness with its aged patina look that comes with its reclaimed wood exterior.
If you're on a budget, it's time to be creative. Instead of reclaiming wood, repurpose things like the kitchen cart and shelving unit shown below to hold your fold-ables. This deconstructed dresser can leave your stuff pretty exposed, though, so be sure to hang a curtain to cover up your storage.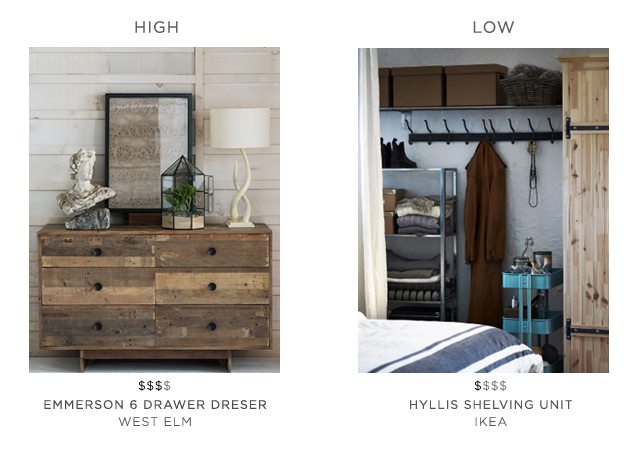 The bed is the centerpiece of the room. Using it (and we'll let you interpret that however you like) is your main reason for coming into this room. A bed, like a car, can be purely functional or it can be used as a status symbol. For most guys, though, it's somewhere in between utilitarian and stylish.
Baller beds like the Siena from B&B Italia are so fly it's almost a shame they stay stashed away in an inner room. For a less pricey alternative, West Elm's Boerum Bed with its solid mango wood is a solid choice.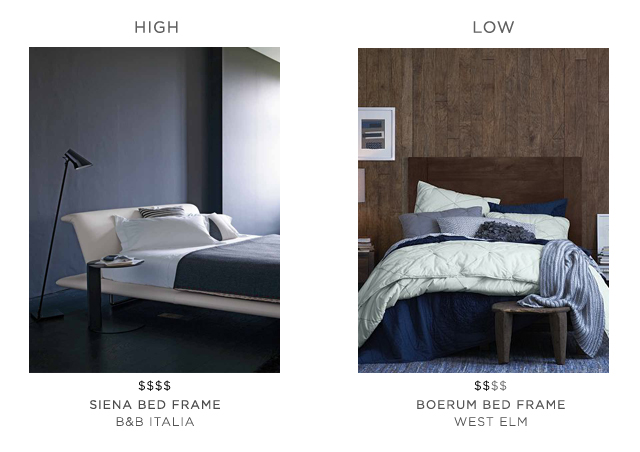 Curtains seem so dainty, lots of guys just avoid them altogether. But getting a good set of curtains is a smart move. For one, they're practical. Even a little bit of light can make it hard to get truly restful sleep. Blocking out the light with dark curtains will help you get the most out of your slumber. Plus, they can really dress up a room.
The trick to curtains is avoiding the frilly, light stuff. Stick with rich browns, like the Cafe colored ones we highlight below from Restoration Hardware. And go with beefy hardware, like the iron rods used in our less expensive option.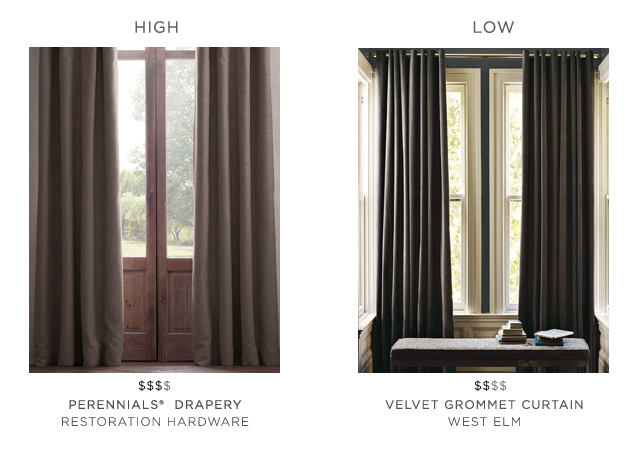 With these tips you'll go from trying to hide your embarrassment of a bedroom to hoping your partner doesn't get distracted by the decor when you've got other uses for the bed in mind.
How have you tricked out your bedroom? Leave a comment below.
---
Like What You See? There's More.
We'll send you style advice and intel for the modern man.
---