From the Archive: Casual Coats
Published on December 4, 2014

Originally published in January, we're bringing this story back for another turn at the top of our table of contents because, well, it's getting cold out there!
We love the business-appropriate top coat, but there comes a time when a man needs to give this coat a rest and don something a bit more laid back. We call that time, the weekend. And since winter doesn't work a 40-hour workweek, we've got four designer casual coats that will keep you warm all weekend, plus four wallet-friendly alternatives.

The original duffle coats were made for sailors in the Royal Navy to layer on top of a waterproof layer. That means they were cut loose and made out of fabric heavy enough to withstand frigid North Sea air. They may have started off as a way to handle cold weather in old England, but today they are commonly used to fend off cold breezes in New England and other preppy havens. Today's are still cut a bit loose in a nod to their roots. They've also kept their signature toggles and loops instead of buttons. These make opening and closing this jacket easier without taking off your gloves. Winston Churchill may be rolling over in his grave, though. Today the best of these stalwarts of the British Military that fought the Italians in WWII are made in Italy, like the high-end Burberry duffle below, or at least with Italian wool, like the more affordable option below from L.L. Bean. Sorry, Winston, but quality is quality.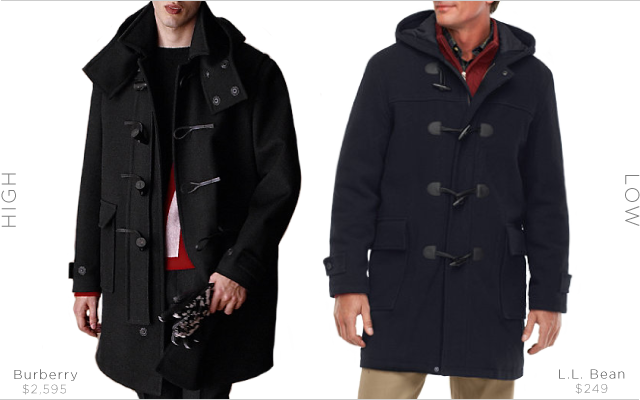 A parka is your no BS it's damn cold option, your Lambeau Field tailgating choice, your go-to choice for when you want to tick "Explore the Arctic" off of your bucket list. This coat's warmth shouldn't take away from its looks, though. Avoid the big furry moo moo look and get a parka that is cut slimmer through the body. The styling should be less Steven Seagal, in On Deadly Ground and more Harrison Ford in the beginning of The Empire Strikes Back. And speaking of rebels, if you really want to flip conventional thinking the bird, try sporting one of these over a suit for a fashion-forward look.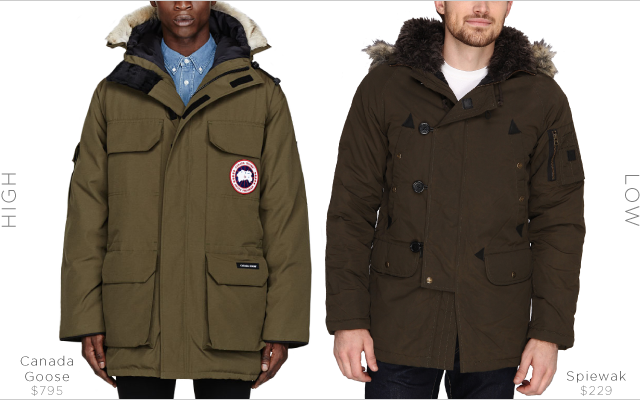 If you're a loyal Compass reader, you know that we've covered the bomber before. You probably also know that, from belts to bracelets, we love our leather around here. Still, a great leather jacket like the Lot78 one we've highlighted below can be pricey. Given that it's almost exclusively for weekends (leather is too rugged for most office environments), you'd be forgiven if you decided not to part with over a thousand bucks for your bomber. Instead, you might step down the fabric food chain and get yourself a corduroy version of the bomber with faux-shearling lining. The Levi's jacket below is not exactly freeze-proof, but if the worst old man winter can throw at you is 55 degrees and breezy (we're looking at you Southern California), then the corduroy version's style is every bit as classic as a leather bomber, but a bit more, dare we say, down to earth.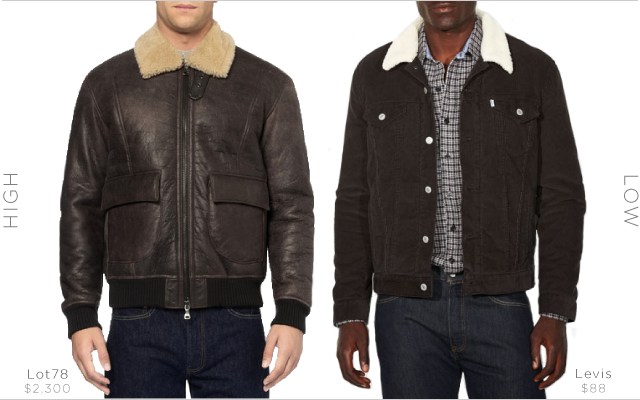 For those 'tweener days when it's not quite freeze your ass off weather but spring isn't right around the corner yet either, you'll want a puffer coat. There was a time when these coats were stuffed to their limits with down and made the average guy look like a lollipop when he wore it. Today, they are slimmed down and lightweight. Classic brands, like Moncler, still use a combination of good old-fashioned down (the plush feathers of young birds) and feathers from more mature birds to insulate their coats. For a more affordable option, try a faux-down, like The North Face's Thermoball imitation down coats. No matter how much you spend, look for little things, like the snap cuffs on the Moncler coat below and the cinch cord hem on the coat from The North Face, that keep wind and rain from getting in and your body heat from seeping out. The only thing you'll be emanating from one of these bad boys is a healthy dose of badass.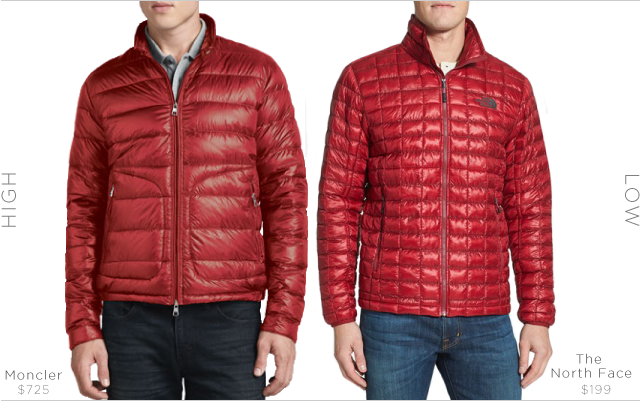 Got a favorite coat to keep your weekends warm? Let us know. Leave a comment below.
---
Like What You See? There's More.
We'll send you style advice and intel for the modern man.
---