Getting the Most Out of Your Tailor Shop
Published on February 6, 2015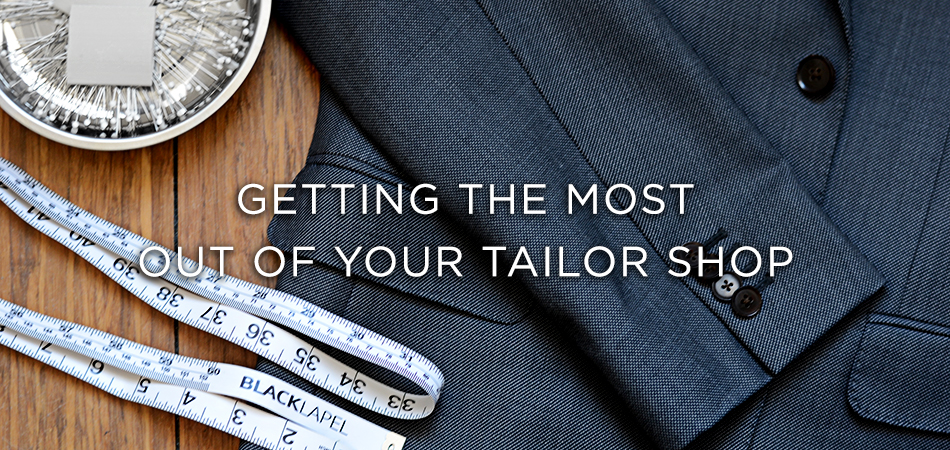 What is it about tailored clothing that makes guys look so good? The fabric plays a big role. So does the styling and combinations of items. But those things can all be ruined by poor fit. That's why a trip to the tailor shop can make a world of difference and turn an average ensemble into something that oozes effortless sophistication.
Wait, did somebody say effortless? When we think of effortless, we think of the Effortless Gent himself, style blogger and Look of the Week alumnus, Barron Cuadro. So we called in Barron to give us his take on getting the most out of your tailor. From how to choose one, to the terminology of tailors, we break it down for you below with Barron's help. Check it out. We think you'll find it only fitting (pun intended) that we chose someone with knowledge and experience to provide a gameplan for working with your tailor.
Things Tailors Do For Love (or Money)
To get what you want out of a trip to a tailor shop, it helps to speak a little Tailorese. Tailors can do a lot of things for your garment and different tailor shops use different lingo, but most stick with the basic terms for what they can do for you: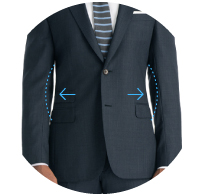 Let Stuff Out: Many garments come with a bit of extra fabric at the seams. Letting a garment out refers to giving you extra room in areas where extra fabric exists.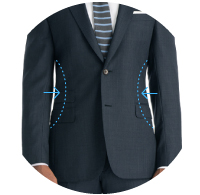 Take Stuff In: Just as they can give you more room, tailors can trim parts of garments down by pulling in more extra fabric at the seams.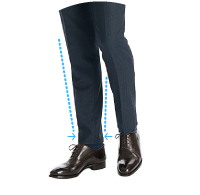 Taper Stuff: When a tailor gradually narrows areas of garments, like pants legs, by taking in a little more at the ankle than at the knee, they call it tapering. It gets its name from the tapir, a Central American animal whose snout gradually narrows as it gets closer to the ground. (We might have made that last part up, but trust us on the tapering.)
Finding a Good Tailor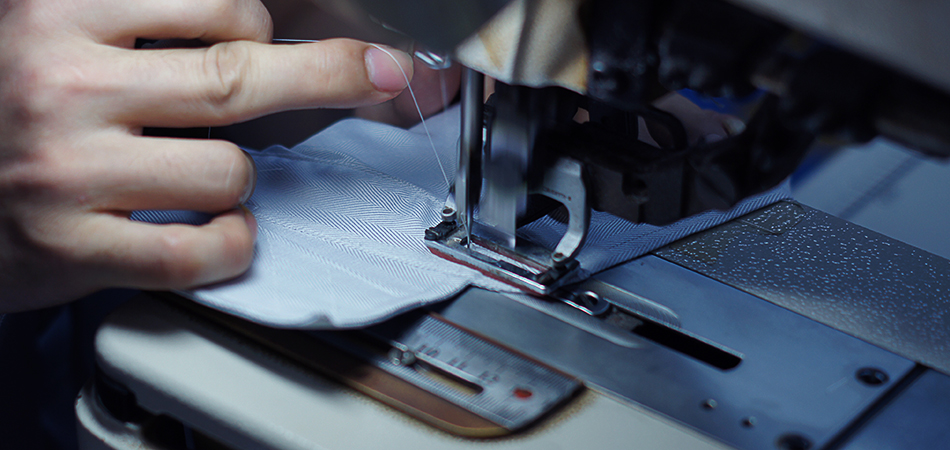 How do you know if a tailor is any good? A good tailor should take the time to understand the look you're going for and, once you put the garment on, be able to immediately spot the issues you've described and then some.But where do you find a good tailor? "You can find tailors in a variety of places," says Barron. "Some work from their own stand-alone storefronts, others from department stores, dry cleaners, or even their homes."Many quality tailors are found in their own tailor shops. But, adds Barron, "Don't discount the guy or gal at your local dry cleaner who can often handle basic jobs like hemming your pants or fixing a couple buttons on your shirt."
A Three-Step Process For Finding A Good Tailor

1. Do Some Online Recon:
"Use locally-focused review sites or apps like Yelp and FourSquare to find potential tailors," says Barron. Read reviews, both good and bad, to get a sense of the tailor's track record. When you do this look for reviews from men (a wedding dress alterations pro may get great reviews but not be very comfortable, or good at, working on men's suits). And remember, unsatisfied people are more inclined to leave reviews, so take the comments with a grain of salt and look for recurring themes. If multiple people are criticizing a tailor's specific shortcoming, beware. Conversely, if many people are heaping praise on the tailor for, say, their speed, then you can expect them to be pretty quick with your garments.

2. Ask a Stylish Guy:
Barron suggests asking for a recommendation from a well-dressed friend. They may have a tailor shop they visit regularly, or perhaps they have heard good things about one nearby. It's always worth asking, and going to a tailor who's been recommended by a well-dressed man takes some of the risk out of the equation.

3. A Phone Interview:
You can learn a lot about a tailor from a quick phone call. Once you decide to try a tailor, give them a call and ask a question like "How much do you charge to shorten a suit jacket sleeve?" A tailor who knows his/her craft should respond by asking "How much do you need to shorten it?" That's because a tailor can easily, and inexpensively, shorten a sleeve at the jacket's cuff. A more drastic change in sleeve length (more than three quarters of an inch) will require removing the sleeve from the body and shortening it from the shoulder to avoid displacing cuff buttons. Removing the sleeve is a more costly procedure requiring a greater degree of skill and experience. Great tailors think about these nuances, so ask the tough questions before you bring anything in.
Bringing It All Together
"The toughest part of this whole process is to locate a tailor shop and make sure they do an exceptional job," says Barron. But by following the steps above you'll be well on your way to finding your go to tailor.
The more often you work with your tailor, the better he/she will understand your fit preferences. Arming yourself with an understanding of what they can do and terminology will make the relationship even easier.
When you open your closet to see a rack of expertly tailored clothing, your entire arsenal of clothing is available to you. That lets you combine any items you want, however you like, and makes getting dressed effortless.
Have you found a tailor you love? Spread the word, tell us why you like them in the comments below.
---
Like What You See? There's More.
We'll send you style advice and intel for the modern man.
---