Decoding the Dress Code: Business Casual Pt. 1 – The Manager
Published on February 23, 2015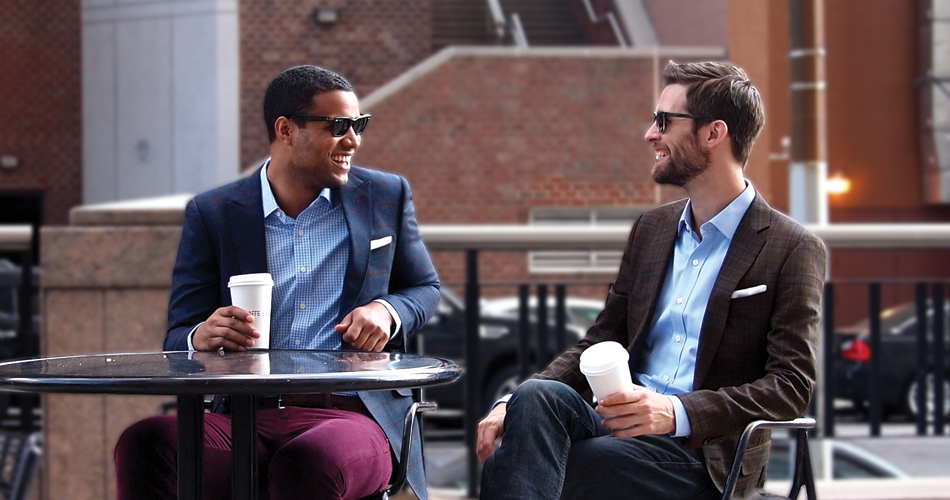 We are living in the age of the business casual office. 90% of offices in the United States have some kind of casual day during the workweek. But what that means is difficult for many guys to answer.Most guys can only define their office dress code in negative terms like, "I can't wear jeans." or "I don't have to wear a suit." Ask them what they should be wearing to the office and you'll hear nothing more than the sound of crickets chirping. Crickets are horrible dressers. Don't listen to them, listen to us.
All this week we'll be offering up outfit ideas to nail your business casual look. We're breaking down business casual looks for our four major archetypes: The Manager, The Boss Man, The Creative and The Upstart every day this week starting here:
The Business Casual Manager
We start with one of our key archetypes, The Manager. You know this guy. Maybe you even are this guy. He's on his way to that corner office, but right now he may still be in the cubicles. His future's so bright he's got to wear shades. Well no, not really. He's got to wear this jacket: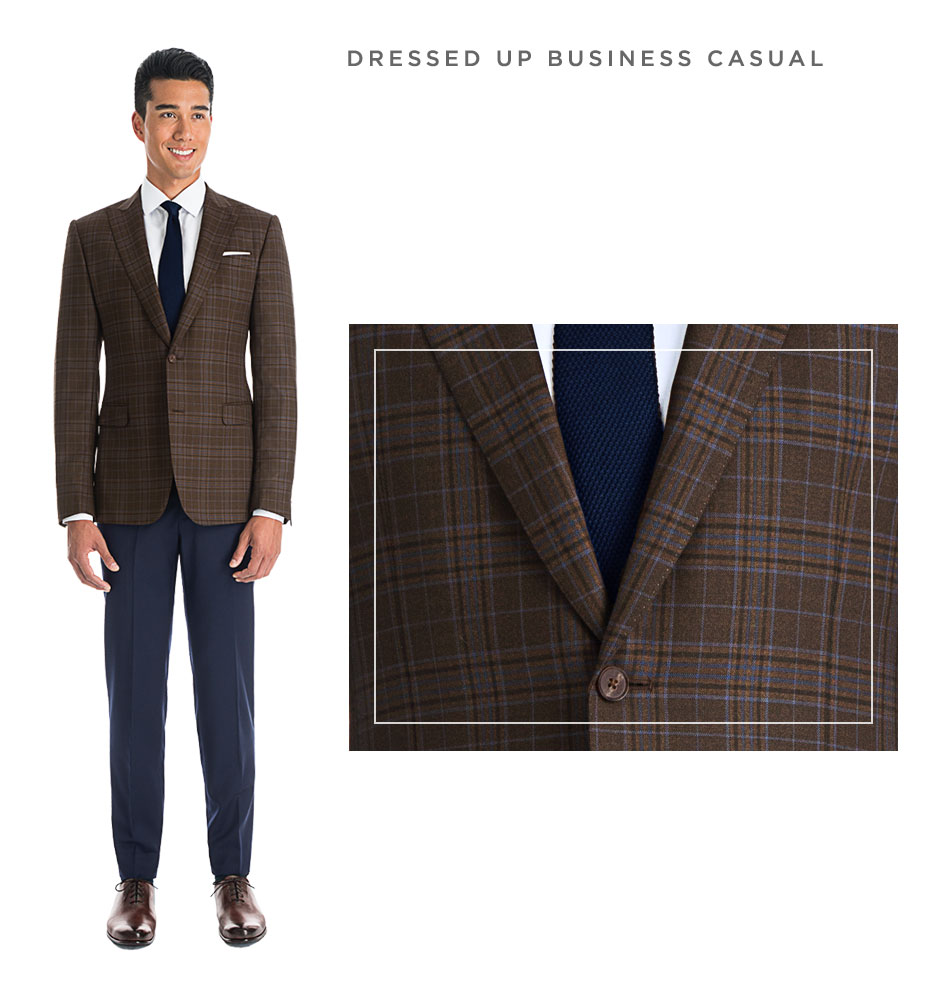 When wearing a pattern, build around an accent color like the blue in this jacket. For this outfit we used blue pants, blue socks and a blue tie to bring out the hints of blue in the jacket's pattern. The resulting blue and brown color combination holds together and looks great on a wide range of skin tones and hair colors. In other words, it's an incredibly easy combination to pull off.
Bedford Brown with Blue Plaid Custom Blazer (Out of Stock) by Black Lapel
Navy Blue Custom Pants by Black Lapel
White Broadcloth Custom Dress Shirt by Black Lapel
Navy Blue Silk Knit Tie by Black Lapel
Solid White Pocket Square by Black Lapel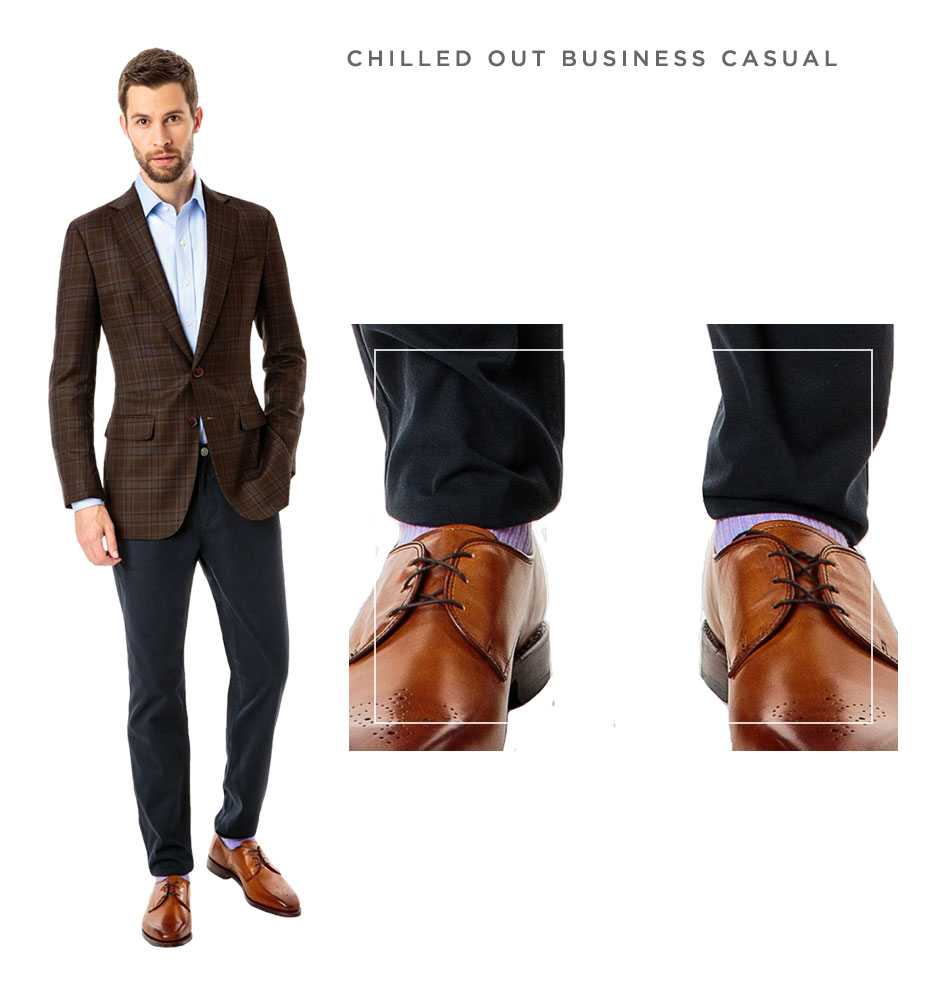 It's amazing what a blazer can do for your look. Add one to your staple blue chinos and light blue shirt and you've elevated your look from everyday to elegant. Keep things light and casual by foregoing the tie and opting for a little splash of color like these lavender socks and you'll be the king of casual cool around your office.
Bedford Brown with Blue Plaid Custom Blazer (Out of Stock) by Black Lapel
Light Blue Solid Broadcloth Custom Dress Shirt by Black Lapel
Navy Essential Chino by J.Crew
---
Like What You See? There's More.
We'll send you style advice and intel for the modern man.
---