The Best Sunglasses For Men With Suits
Published on June 8, 2018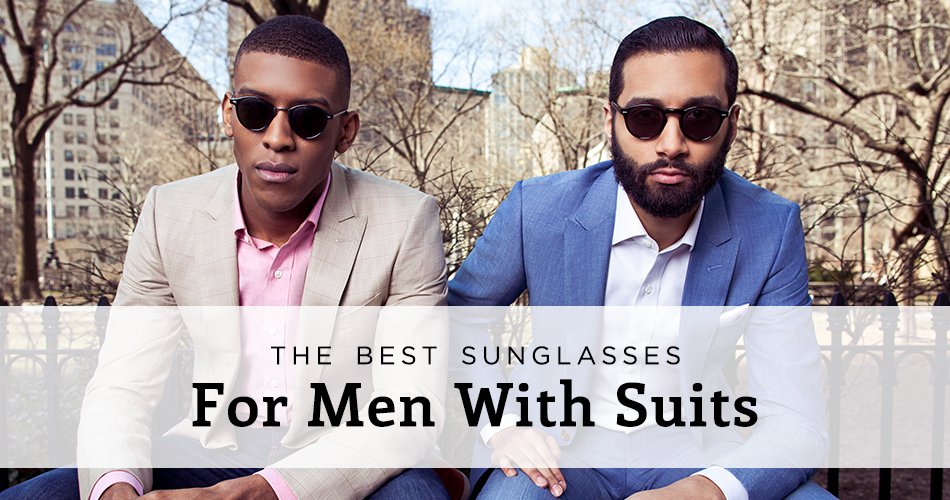 The 6 Best Sunglasses For Men In Suits
From Steve McQueen's blue-tinted Persol 0714s in The Thomas Crown Affair, to John Lennon's iconic round wire-rims, to Tom Cruise's Risky Business Wayfarers and Top Gun Aviators, the right shades have the potential to add an instant cool factor to any outfit.
But the stakes are high. Get it right and you'll join the elite echelons of the Hollywood A-list. Get it wrong and you'll find yourself on the side of Jersey Shore rejects and CSI gifs starring David Caruso.
The gamble is even greater when wearing your shades with a suit. Like cufflinks and pocket squares, sunglasses are an easy and practical way to add more personal style to your look. But there's a delicate balance to be struck between function and fashion.
The best sunglasses that pair with suits complement the tailoring without overwhelming it. Below you'll find the top three styles that fit the bill, plus recommendations to fit any budget.
---
Wayfarers
These bad boys are a classic for a reason. Ray-Ban's Wayfarer design looks great on almost any face and goes with your three-piece just as well as your ripped denim. The brand offers a cornucopia of customization options to craft the perfect pair, but to keep them appropriate for formal occasions, stick with timeless black or tortoiseshell. If the original Ray-Bans are out of your price range or you have a habit of "misplacing" your shades during boozy Sunday brunches, affordable imitations abound.
As Seen On: Ryan Gosling, Ryan Reynolds, Robert Pattinson, Jude Law, Tom Ford, David Gandy
Splurge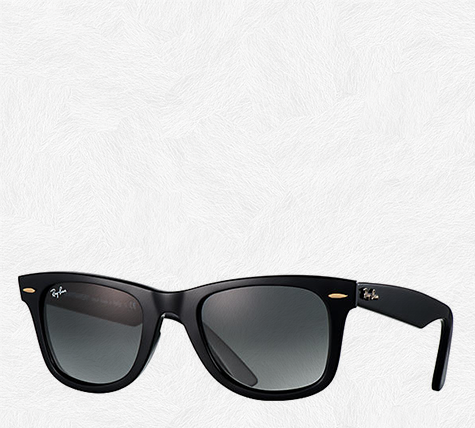 Save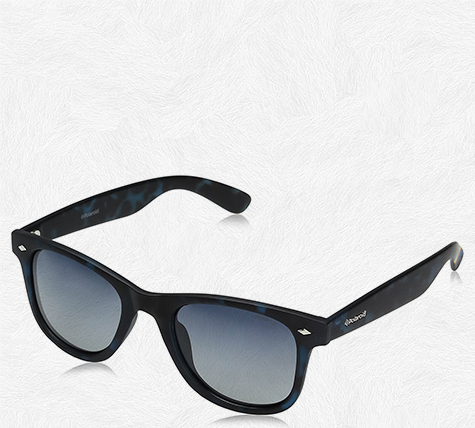 ---
Aviators
Maverick and Iceman proved they look good in the cockpit – now it's your turn to rock them in the corner office. Once again we have Ray-Ban to thank for popularizing this fashion staple, which were originally designed to protect the peepers of U.S. fighter pilots. Today, aviators are a versatile style that exudes carefree confidence and trend-proof sophistication. When pairing with a suit, opt for a simple metal frame and dark lenses that don't detract from your formalwear.
As Seen On: Daniel Craig, Jake Gyllenhaal, Zac Efron, Tom Cruise, Jon Hamm, Bruno Mars
Splurge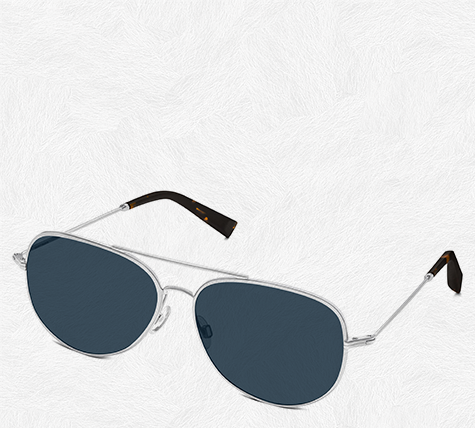 Save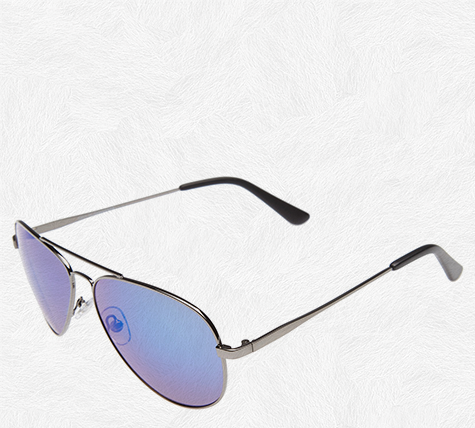 ---
Acetate Frames
To the rebels, the artists, the sartorial revolutionaries – this one's for you. When the situation does not call for stiff upper lips and even stiffer collars, consider experimenting with your suit-and-shades combo. This is not carte blanche to embrace Kanye shutter shades at your cousin's destination wedding, but rather an invitation to make one fashion-forward choice while keeping everything else classic. Think clear acetate frames, lightly colored lenses, or a slightly edgier shape.
As Seen On: Robert Downey Jr, Chadwick Boseman, Johnny Depp, George Clooney, Sylvester Stallone
Splurge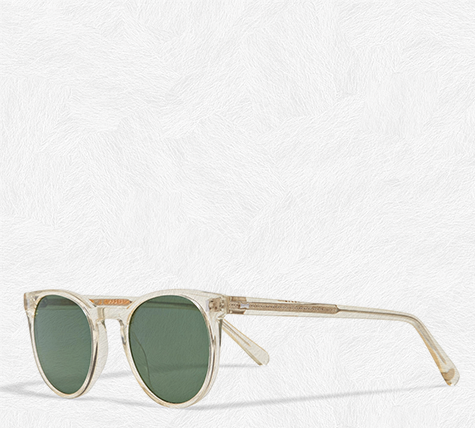 Save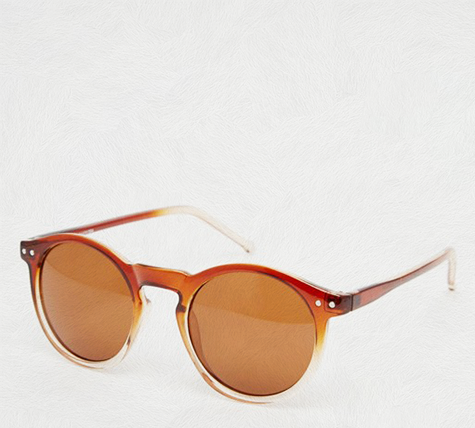 ---
The Five Commandments Of Wearing Sunglasses With A Suit
Thou shalt flatter your features and face shape.
Thou shalt not clash.
Thou shalt shun sporty styles and mirrored lenses.
Thou shalt remove them indoors, at night, and in meetings.
Thou shalt never pull a Guy Fieri.
---
Like What You See? There's More.
We'll send you style advice and intel for the modern man.
---