5 Essential Suede Shoes For Summer
Published on June 27, 2017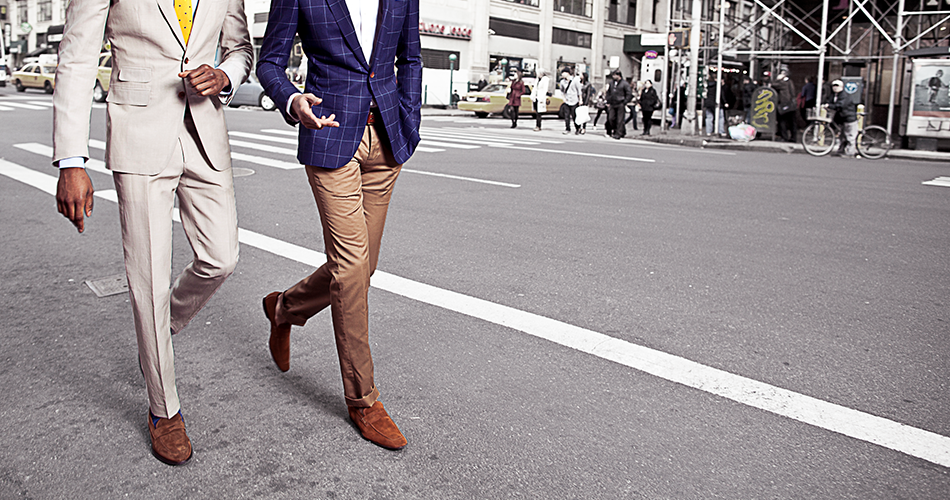 Unlike full grain leather, suede breathes. That makes suede shoes not only a stylish choice but also a smart choice for summertime. Instead of locking up your feet in heat-retaining leather dress shoes, try some chilled out suede shoes with your summer suits. Not sure you've got the chutzpah to pull off suede shoes? Don't get cold feet, anybody can do it. We'll show you how below. Scroll on.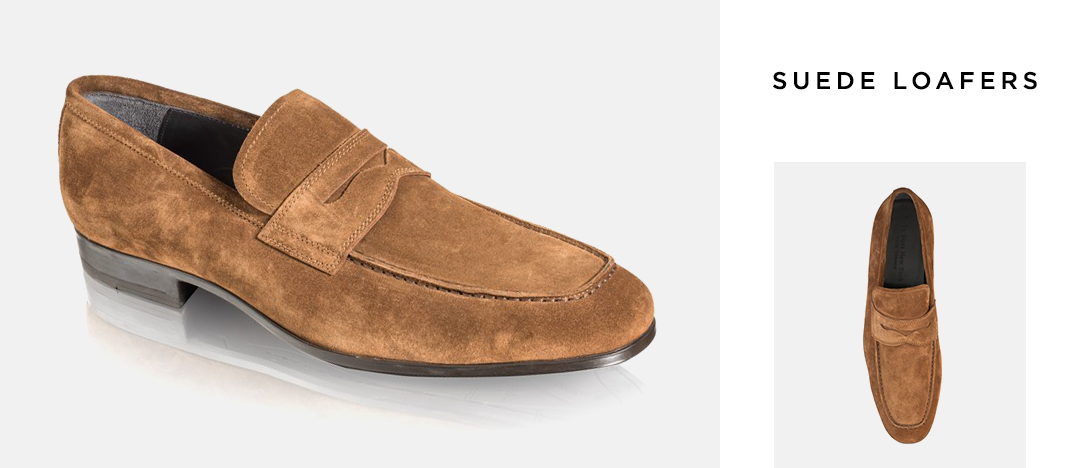 Clifton Softy Sigaro Penny Loafers by To Boot New York
Good for everything from the work week to a wedding to a weekend whistle wetting at your local watering hole, the suede loafer is the mayor of Suede City. What is it that puts these on the top of the heap? When you combine a classic warm weather style (the loafer) with a plush material like suede you get a shoe so comfortable, you'll want to wear them all summer long.
---
What makes suede suede?
Most suede starts off as lamb, goat, calf or deer hide. The top layer of the skin is peeled off, like removing a sticker from a sheet. What's left is a leather with the signature texture of suede.
---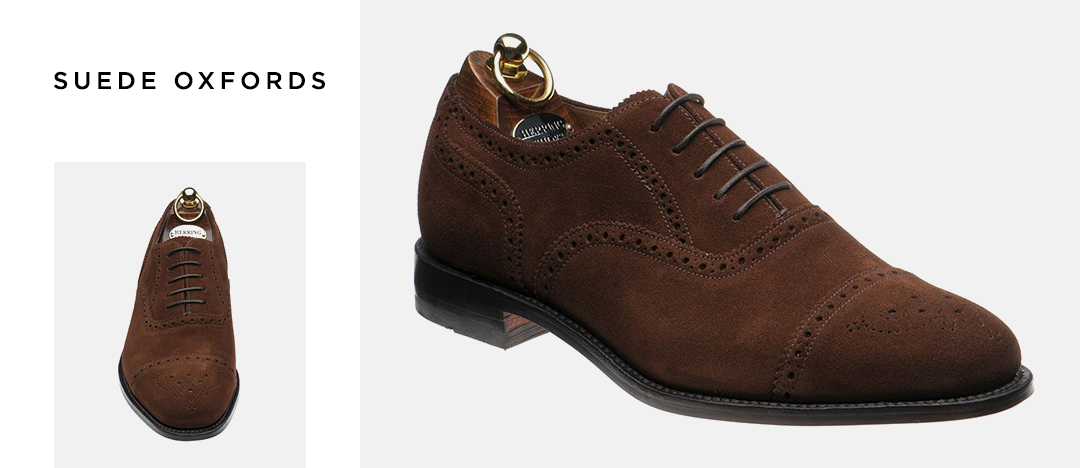 Reading Brogue in Brown Suede by Herring
If you want a cooled down version of a dressed up look, an oxford is the suede shoe for you. In a traditional brown, these suede shoes are a textural change-up from your usual brown dress shoe and suit combos. Get a pair in a more adventurous tone, like blue, if you really want to turn the dial to fresh.
---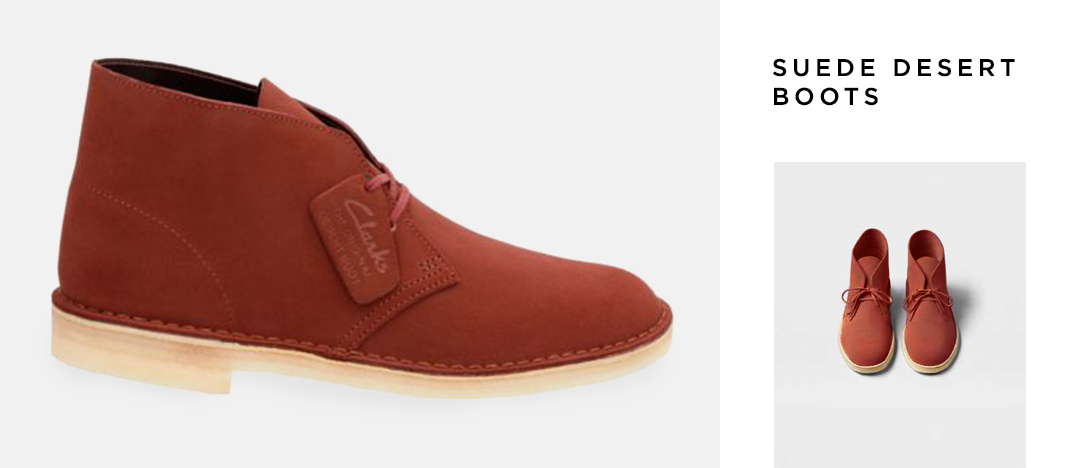 Terracotta Desert Boots by Clarks
Years ago, British officers stationed in Cairo got suede boots with tough soles from the bazaar and wore them with their khakis. Nathan Clark saw this idea, went back to the UK, and started manufacturing the iconic Clarks Desert Boot. The rest is history. Wear these the OG way, with rolled up chinos and a summer blazer to add rustic summer charm to your business casual (heavy on the casual) look.
---
What to do if you get suede shoes wet?
First, don't get them wet! Avoid wearing your suede shoes on days when rain is in the forecast. That's just tempting fate. If you live in, say, the Pacific Northwest or some other place where rain can't be avoided, you can waterproof your suede shoes, but this can affect the color so we recommend avoiding it if you can. If you do get caught out there and need to get rid of a stain, use a suede bar and brush to rub away any spots and brush the suede's nappy texture back to life.
---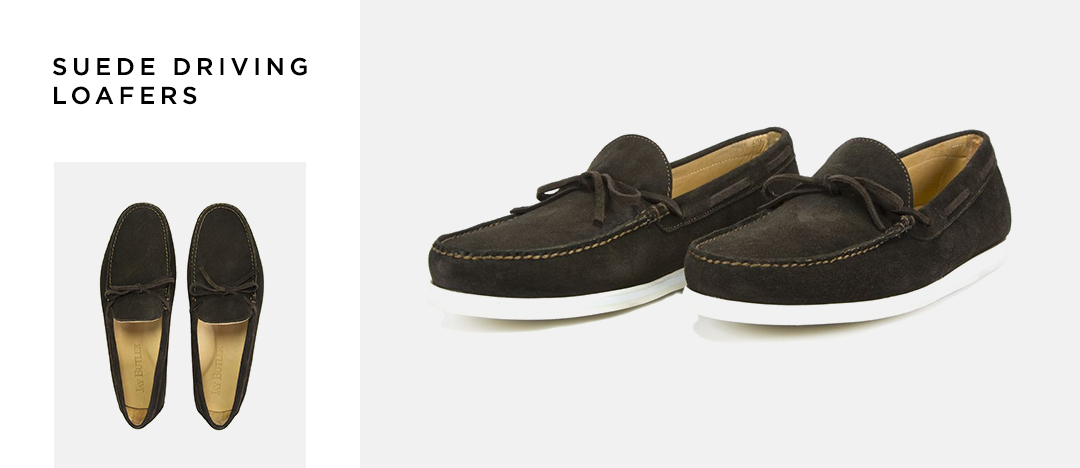 Naples Driving Loafer by Jay Butler
Nothing says I got it like that like a pair of suede driving loafers (even if what you're driving is a Ford Focus you rented from Hertz). Unleash your inner sprezzy gentleman with these shoes that are as laid back as a pair of sandals but infinitely more stylish. Just be sure you watch your mileage. Remember, these are driving loafers, not walking loafers. The soles are made for floormats, not pavement, so if you're taking a walking tour of Rome, stick with the loafers above. If you're driving to Cinque Terre, these are your jam.
---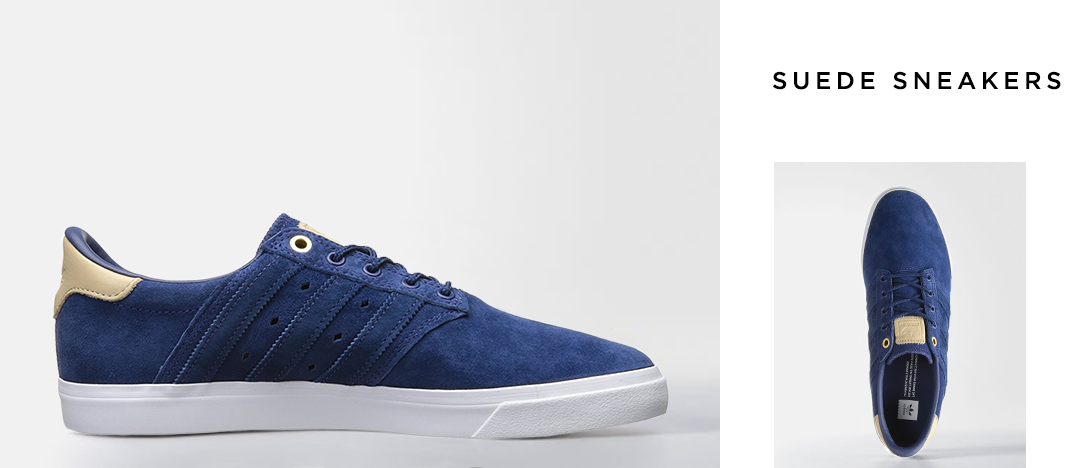 Seeley Premiere by Adidas
When the weekend rolls around, kick your suede shoe game into high gear with suede sneakers. These suede sneakers may have been made for skateboarding but even if you haven't touched a skateboard since junior high you can still make these your weekend knock around kicks of choice for the entire summer.
So there you go, a top-flight selection of suede footwear that's easy on the eyes and cool for your toes. Have we swayed you to try some suede shoes? If so, tell us how you rock 'em in the comments below.
---
Like What You See? There's More.
We'll send you style advice and intel for the modern man.
---