Your Second Blue Suit
Published on September 9, 2016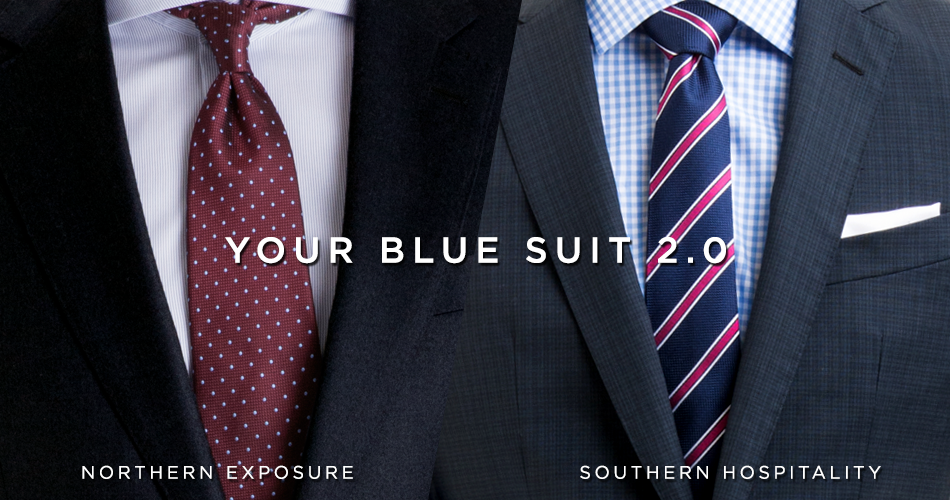 Any man who wants to be considered a grown up (psst, that's you), should have a good navy blue suit in his closet. Simple as that.Your navy blue suit is like your best friend, down for whatever. Got a job interview lined up? Bring him. Big presentation to deliver? Good old navy blue's got your back. Headed to a wedding? Navy blue's a great plus one.
But here's the thing about a navy blue suit. Its versatility is its fatal flaw. It's a go-to suit, but if you go to it all the time, your style can quickly get stale. The next thing you know you're in a rut. You're wearing the same outfit to everything and people are starting to wonder if you've got anything else to wear. Last week you were the style maven, now you're starting to look like a one trick pony.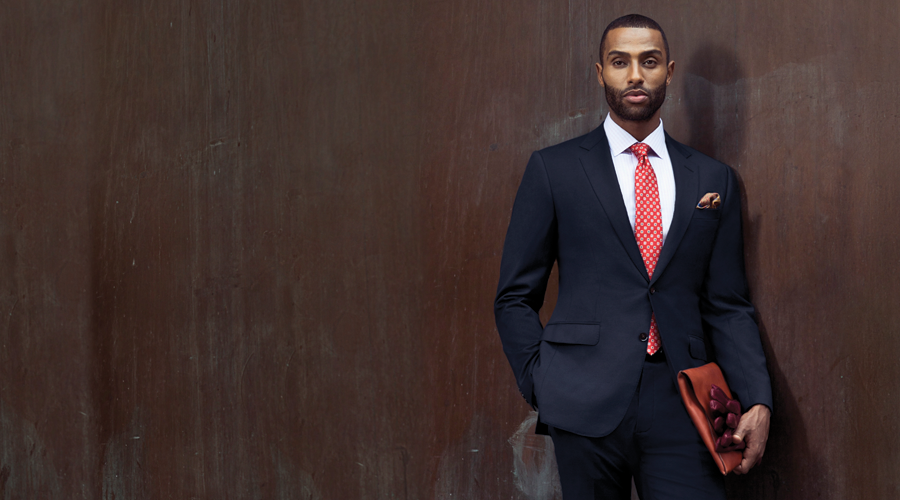 Navy blue in its natural habitat: on a well-styled man. Navy Blue Custom Suit by Black Lapel.
That's why you need a second blue suit. Yes, gray and brown should make it into the rotation also, but if you're like most guys, doubling down on dark blue makes a lot of sense. What should be next? That depends on a lot of factors, but we say you should consider the weather where you live.
---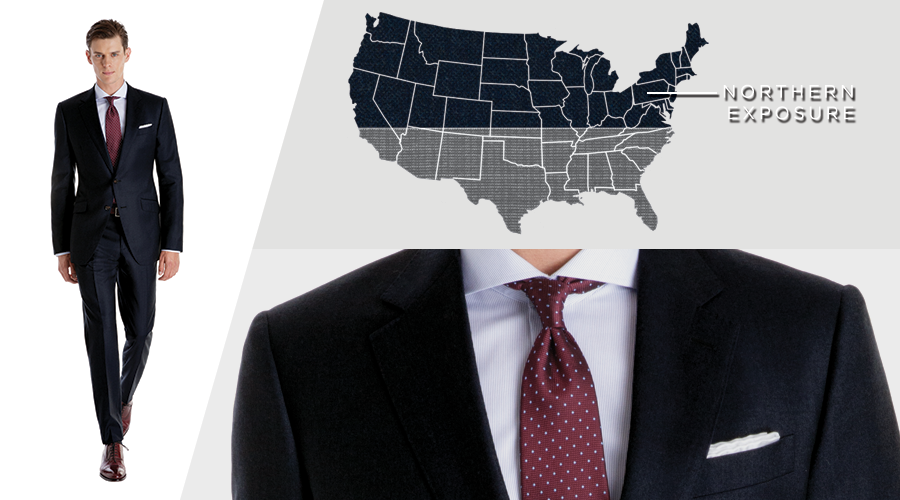 Why It Works For Cooler Weather
It's warm without being hot.
It feels good because of the raised nap of the saxony wool.
It's a classic color but just enough out of the ordinary to give you an edge.
---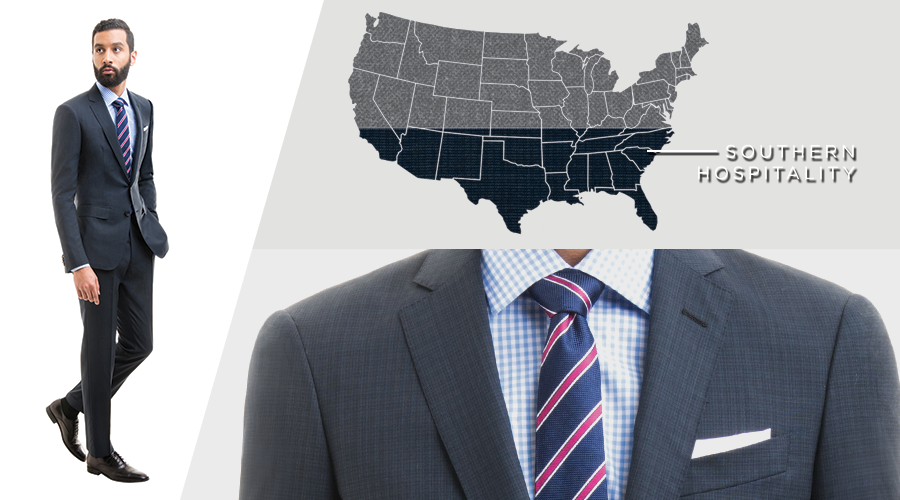 Why It Works For Warmer Weather
It's made with tropical wool which circulates air well so it's perfect for warmer weather.
It doesn't wrinkle easily like linens or cotton.
Its dark blue color and subtle pattern make it a great alternative to a solid blue suit.
---
Giving yourself a second dark blue option not only helps you get more mileage out of your workhorse, but it also means you don't have to overhaul your shirt and tie wardrobe. All the combinations that worked with your standard navy blue, can work with your alternative blue. Same goes for shoes, socks pocket squares and other accessories.
Into The Wild Blue Yonder
There are, of course, many more blues that can work for you. Explore the collection.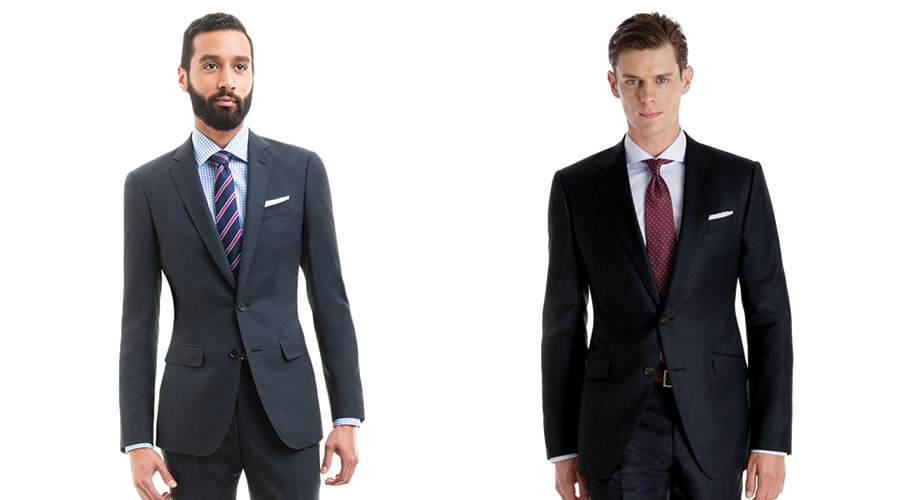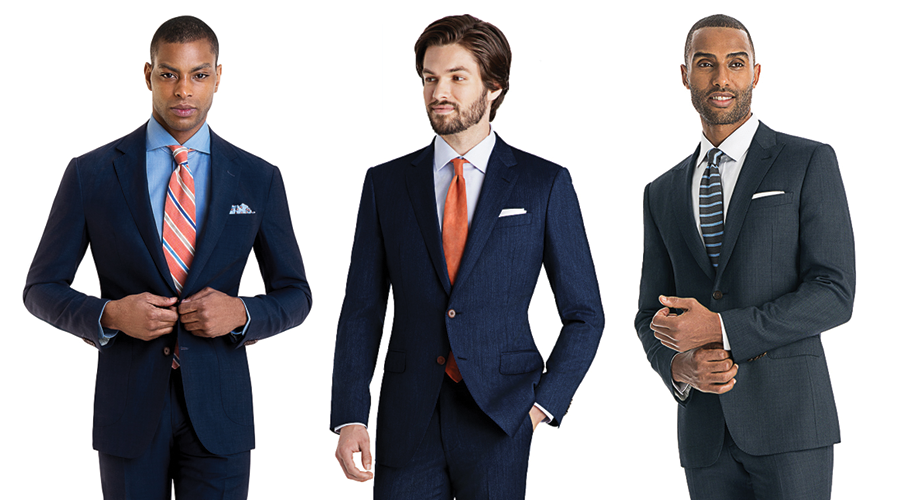 ---
Like What You See? There's More.
We'll send you style advice and intel for the modern man.
---