Why You Should Stop Wearing Chinos
Published on June 10, 2016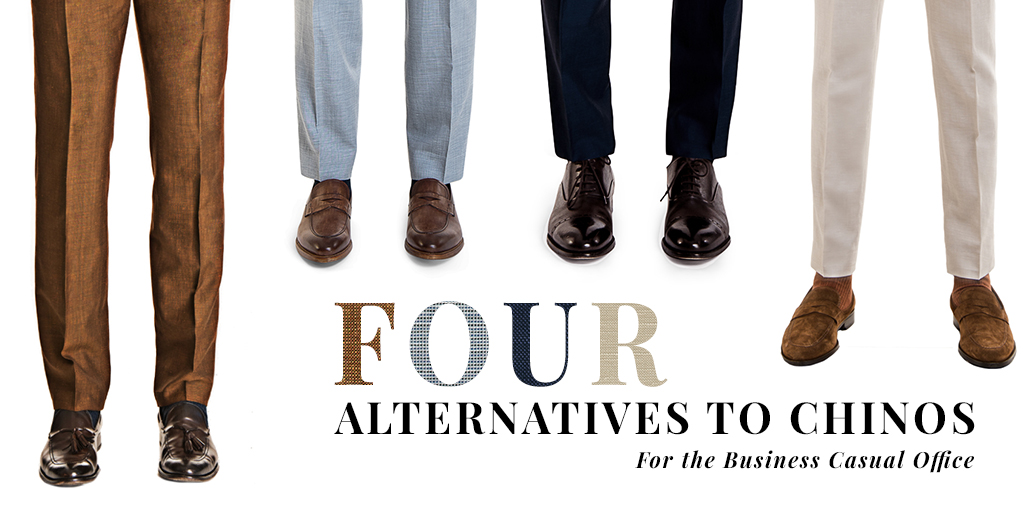 Chinos, aka khakis, are a classic piece of menswear with a proud heritage. And we love them. In fact, it seems all men have a few pairs that they love and put to good use.

But that's the problem. Khaki chinos have overrun the business casual office. And dress pants have become an endangered species. You walk into some offices and it's like a Best Buy staff meeting. This led us to wonder, are there any alternatives to break the monotony of chinos?

The answer, of course, is yes. We can change it up. We can step out of the cotton comfort zone of chinos. And we can do it without sacrificing style.

So, while we specialize in suits here at Black Lapel, we dedicated
this week's article to pants. Here are four ways to differentiate yourself from the chino hordes this summer with some stylish linen blend pants.

Now we hear some of you saying "Linen pants, don't they wrinkle up like raisins the second you put them on?" You're right, linen pants have a well-deserved reputation for wrinkling. That makes them less useful because the rumpled look doesn't work even in a business casual office. Still, when you want cool pants for warm days, linen is a great option. So what do you do? All of the pants you see below are linen blends. Blend linen with a lightweight wool and you get the best of both worlds, the cool breathability of linen and the wrinkle resistance of wool. So let's take a look at some of your options: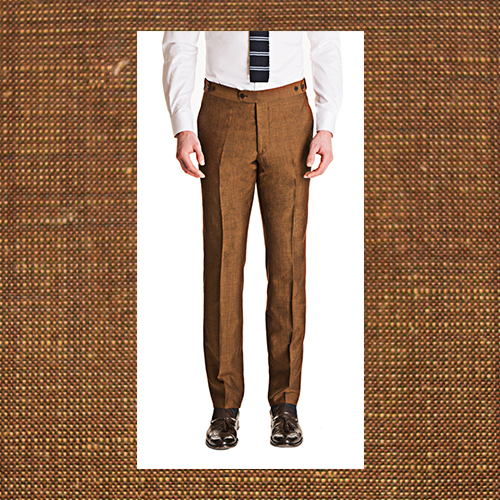 Khaki Pants Get a Tan
Khaki may rule the world of chinos, but as you start working on your tan, a more robust shade is in order. Try these Tobacco Brown Linen Blend Custom Pants for a new spin on a classic. Like earth and water, these brown pants combined with a blue dress shirt create a classic combination.

Seen here: Tobacco Brown Linen Blend Custom Pants
---
How'd you get them to fit so well?
All of the pants you see here were custom made to the exact measurements of the models wearing them. But you don't have to be a model to get a pair of pants made just for you. Every pair of pants made by Black Lapel are custom made to fit you flawlessly.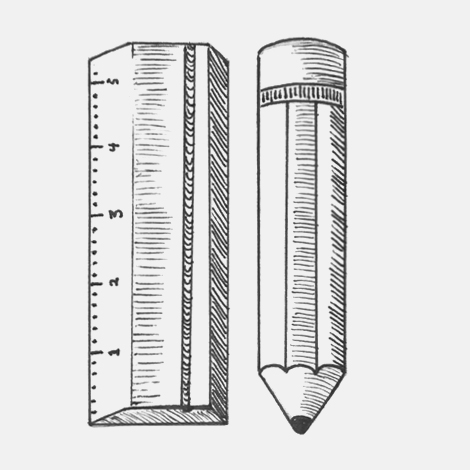 ---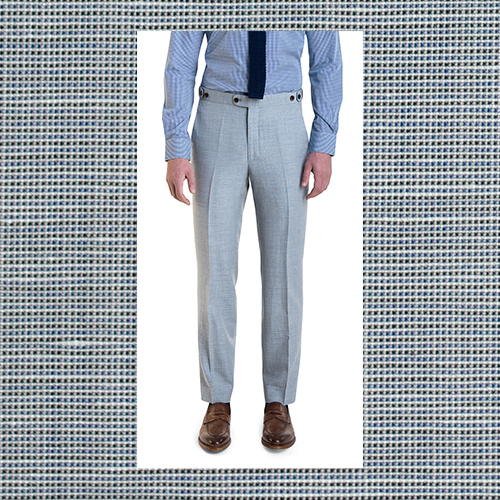 Your Dorian Gray Pants
Gray pants, like Oscar Wilde's Dorian Gray character, never get old. The flannel and worsted wool versions are a classic with a blue blazer throughout the cooler months, but don't sleep on gray pants as an alternative to chinos. These Light Gray Linen Blend Custom Pants even have just enough blue in them to give them that cool summery look.

Seen here: Light Gray Linen Blend Custom Pants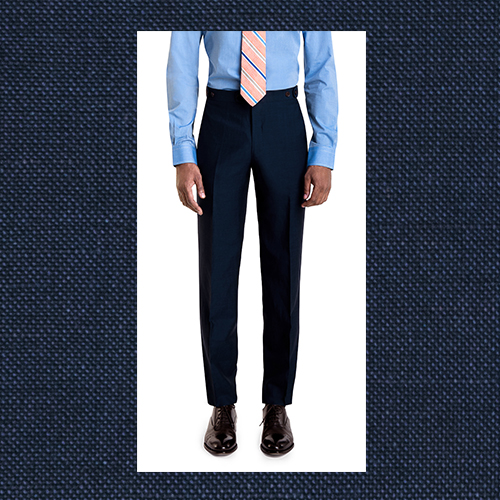 The Few, The Proud, The Marine Blue
Dark blue may be the most common color in menswear. It's the basis of many men's suit collections, a regular in the tie lineup and a standard pants color. But in the summer, we recommend going a shade or two lighter than your standard navy blue with a pair of Marine Blue Linen Blend Custom Pants. They look great with a summer blazer and because they're linen, you won't overheat in them either.

Seen here: Marine Blue Linen Blend Custom Pants
---
Stay Cool Below the Belt
A pair of linen pants can only do so much. When it's hot as balls outside, keep your composure with a product we highlighted last summer: Anthony No Sweat Body Defense starts as a cream, so you can add it where you need it, and turns into a powder to keep you feeling fresh all day.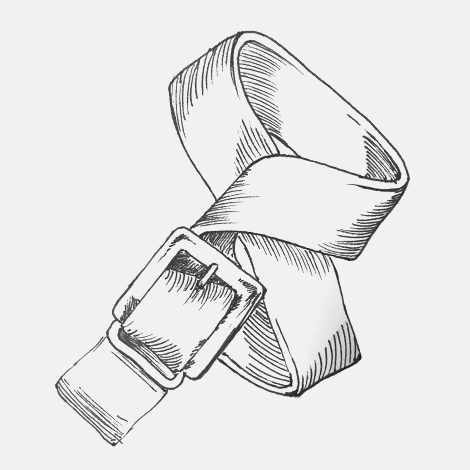 ---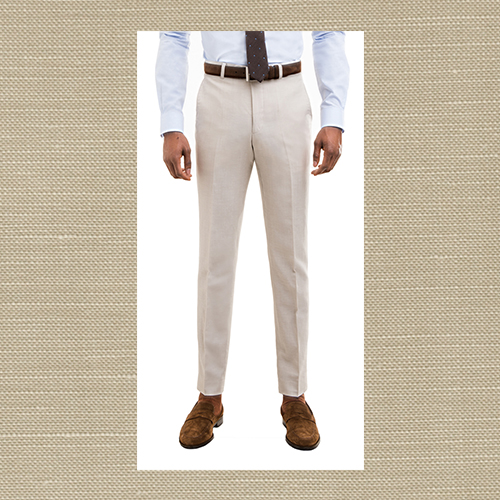 Off White, On Point
In the height of summer, all of the lightweight and breathable linen blend pants in this article are effective, but none stave off a heat stroke with ease quite like these light colored Khaki Linen Blend Custom Pants. If the whole white chinos/jeans look is a little too aggressive for you, hedge your bets with these light khaki linen pants. They reflect light and absorb compliments equally well.

Khaki Linen Blend Custom Pants
Do you see yourself wearing linen pants this summer? If so, you know what to do…
---
Like What You See? There's More.
We'll send you style advice and intel for the modern man.
---