5 Essentials of the Well-Stocked Bar – Winter Edition
Published on January 23, 2015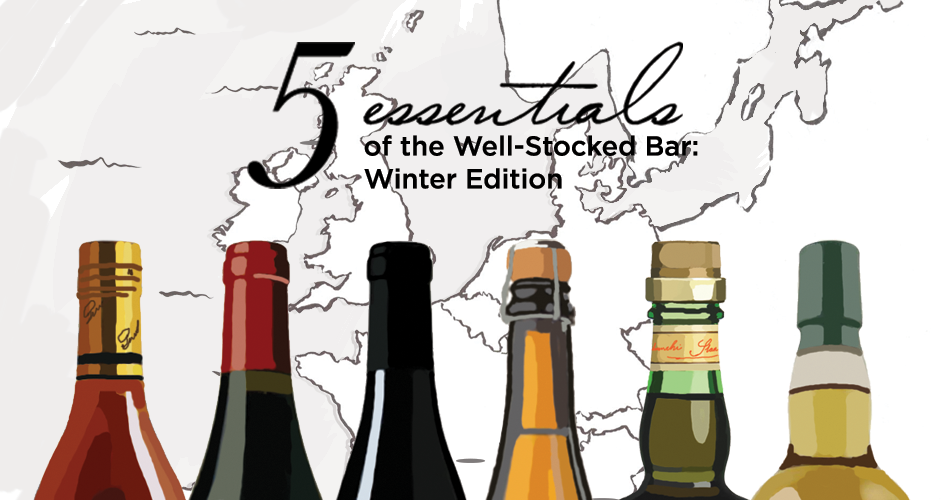 Editor's note
We're back for another installment of the 5 Essentials of the Well-Stocked Bar. This time we're talking winter drinks and, as promised, delivering a suggestion for the whiskey man to try along with some other great bottles to stock your home bar this winter.
We sat down with our favorite wine and spirits expert, Peter Weltman, to bring you the skinny on how to keep your personal bar up to snuff.
When we mentioned winter drinks to Peter, he immediately started talking about trips to the European countryside, where they know a thing or two about drinks to get you through a harsh winter.
So, whether you're a whiskey man looking to explore beyond the usual or a foodie looking to add to your pre- and post-meal selection, we've got some great ideas for how to get through the cold months.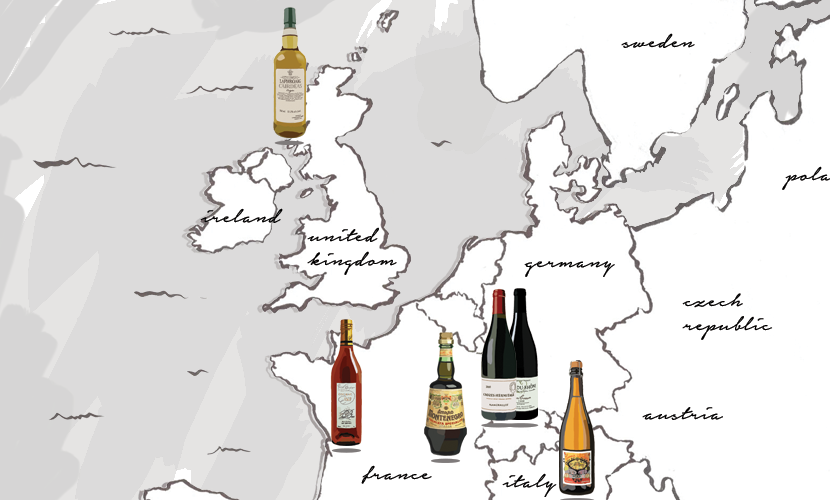 'Twas the Season
Now that the holiday rush is over, it is a great time time to reflect on the year past and look forward to the one ahead. Use this slowdown to sip variations on your go-to drinks. Love the European countryside? Try some of its favorite libations. You spent all holiday season drinking the knockout bottles of wine. Now's the time to opt for downright delicious without breaking the bank. And there's no better time than when the weather is cold to dive into the brown spirits and become enough of a whisk(e)y man to know when to spell it with or without the "e." Whatever your mission, we're here to encourage you to do some exploratory drinking this season.
Whiskey vs. Whisky: The Breakdown
Insider Tip
Aside from embracing our drinking options, take Peter's word and expertise from within the restaurant industry. "Like most industries, this is a historically slow time in restaurants. As such, great places view this as the best opportunity to go out of their way and garner new regulars." What does that mean for you? "A slower bar means you can sit and chat with the bartender and get mini lessons on what is new and cutting edge in the industry. The sommelier will have more time to chat with you about what he/she is excited about. Take advantage, because before you know it, they, like you, will be back to the grind."
1. Maison Paul Beau Cognac VSOP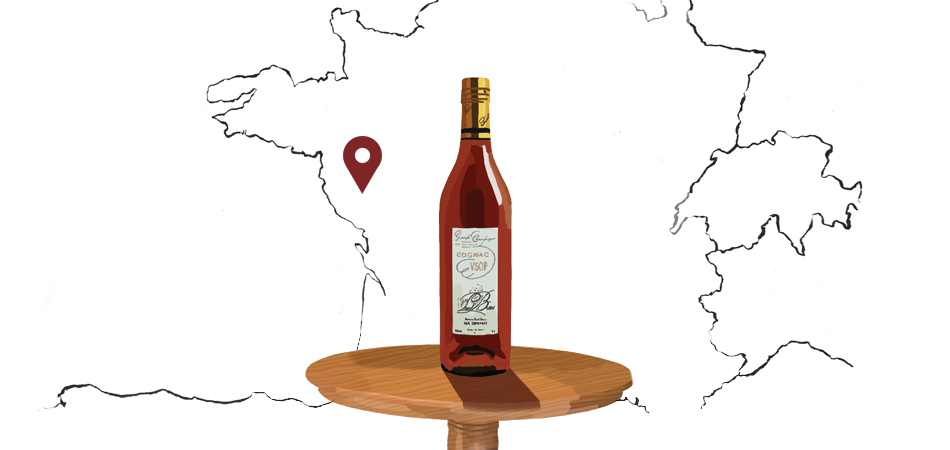 As promised in the Fall edition of this series, we are back at Nicolas Palazzi's cellar and now going to the heart of his operation—French Brandy. As a native of Bordeaux, Cognac's neighboring region, Nicholas founded his PM Spirits brand when he got his hands on the forgotten singular barrels of Cognac from off-the-radar producers. Just as 'farmer fizz,' (grower produced bubbly we hipped you to back in the Fall) has taken off, countrified Cognac is the next curve you can get ahead of.
Maison Paul Beau was established in 1895, making it one of the most tenured estates around. Because they own all of their own grapes in Grand Champagne (the Cognac region's most centralized and best area), the family boasts quality control at every level. Their VSOP is fantastic for winter sipping as, at 15 years of average age, it well eclipses the regulated 4 years required to be called a very special old pale (VSOP) Cognac. It has a lively and youthful balance, while expressing the richness and fruit that still suggests luxury.
2. Cidrerie du Vulcain Poire Doux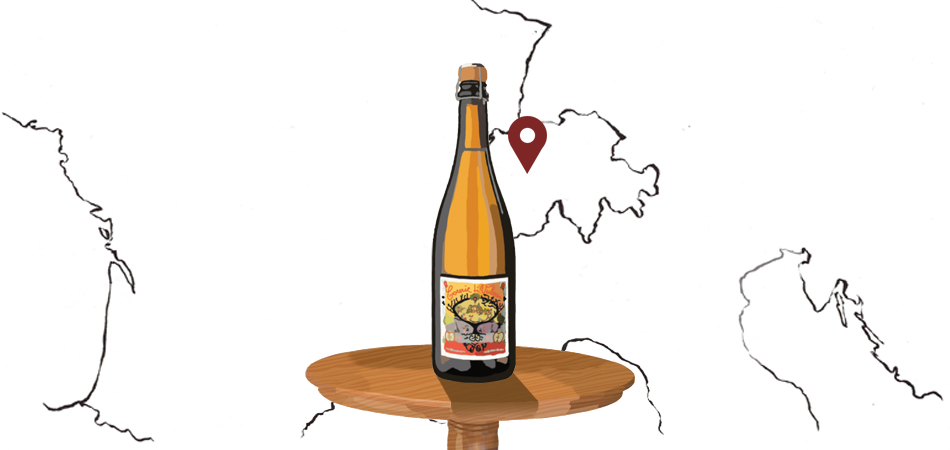 Although the fall conditions may be just right for the autumnal flavors of apple cider, winter is for imbibing alcoholic poire. Poire, pear cider from Cidrerie du Vulcain, is made in Switzerland's Alpine region around Fribourg.
Though slightly sweet and floral, this sparkling Poire Doux is incredibly layered, bringing pure fruit intensity and mineral notes that make it taste a little fatty in just the right way. Embrace winter's cold air with this bottle that is more aristocratic country gentleman than a dirt-under-the-nails, rustic farm hand's drink.
3. Northern Rhone Syrah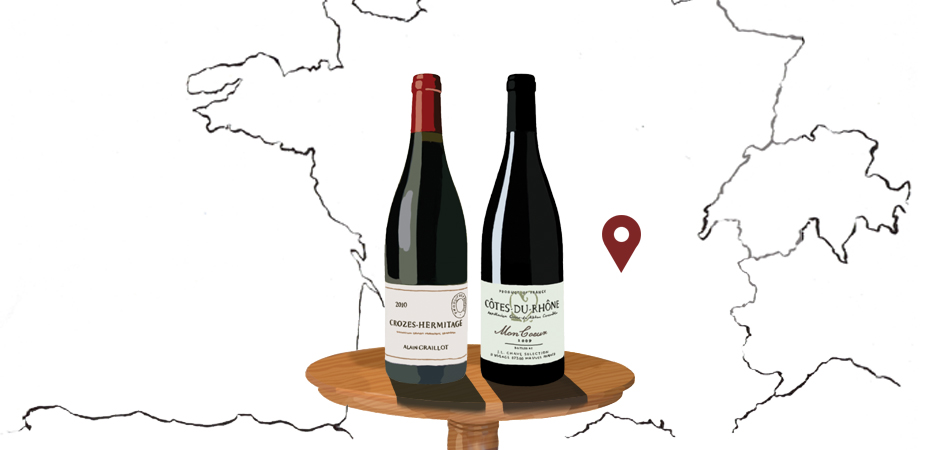 For a change in winter wine drinking, shed Cabernet Sauvignon and experience Syrah, especially from France's Northern Rhone. Producers of wines from the revered sun-soaked vines of Côte-Rotie, formidable granite hill of Hermitage, and heat-trapped amphitheater of Cornas make very small yields of very pricey wines. Meanwhile some great wine producers have taken their expertise and side stepped to the neighboring hillsides. That means there are great wines at good prices available from this region.
Legendary Jean-Louis Chave makes the 2012 Mon Coeur, a full-bodied and rich Côtes-du-Rhone that quickly showcases his mythic talent. Or you can stick to drinking Crozes-Hermitage from Alain Graillot. He specializes in wines from this area, and here Graillot crafts an old school Syrah. Fermentation is carried out using whole-clusters (the grapes stay attached to their stems), that gives the 2013 bottles a very aromatic and yet rustic flavor.
4. Amaro Montenegro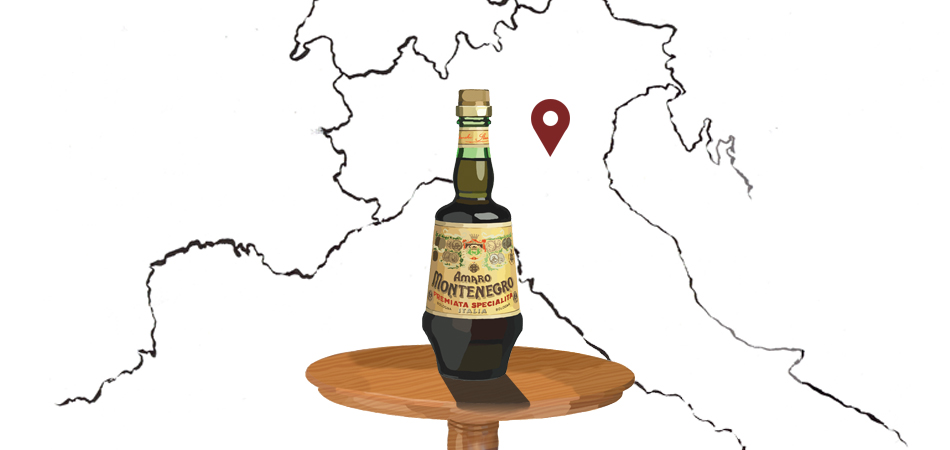 To change up your end of meal ritual, consider a digestivo (digestive) Italian style like amaro. Translated as 'sour' or 'bitter' (and it earns that name) amaro is a high proof spirit fortified with a secret blend of herbs and spices to help recover from the previously consumed meal.
Every Italian region has it's own version, but one of the best of the bunch is Amaro Montenegro from Italy's proverbial stomach, Emilia-Romagna. Putting the secret elixir of 40 herbs and spices to use, it has distinctive notes of mint, sassafras, and orange cream. And, though strong, it is one of the most balanced and satisfying types of amaro that you can find.
5. Laphroaig Cairdeas Scotch Whisky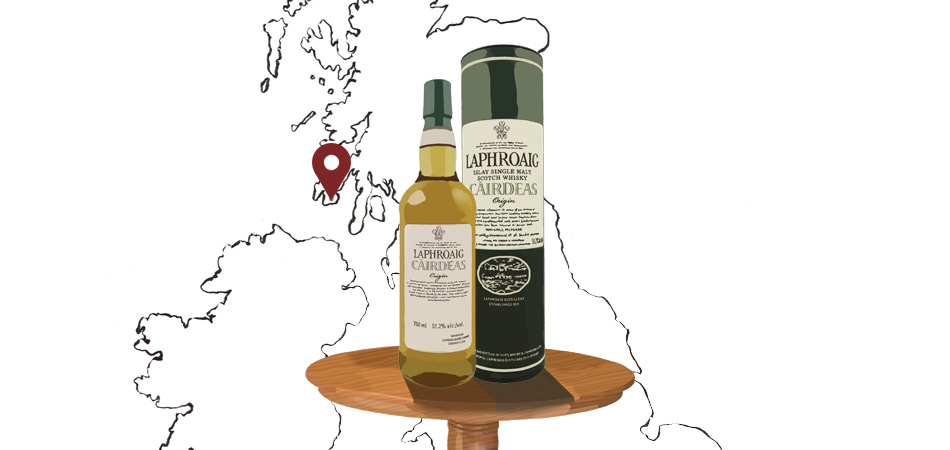 Anyone who calls himself a whisky man, or a Scotch fan, will likely profess a love for the unique smokiness of Islay Scotch whisky that comes from roasting the barley over local peat. Winter is the time to embrace that smokiness with a twist.
Classically, these spirits are aged in used Bourbon oak barrels, but now producers are finding opportunity with finishing casks from unlikely places around the world. Take the famed Laphroaig's latest 2014 Cairdeas bottling. This sees an extra year of maturation in Amontillado sherry barrels. So, take the expected peat and salty notes of Laphroaig and layer on the dimensions of salted caramel and nuts.
A Good Year
Like a quality suit, a great drink, a fine wine, or even just a good beer can say a lot about you. We hope that the drinks we've suggested have inspired you to expand your horizons and ensure that your style of drink matches your overall style, which–if you read The Compass–is probably impeccable. Here's to a year of stylish sipping!
Are you up to the challenge of reinventing your taste this year?
Let us know/Share your thirst-quenching plans for the New Year in the comment section below.
---
Like What You See? There's More.
We'll send you style advice and intel for the modern man.
---