What to Wear to a Black Tie Optional Wedding
Published on April 26, 2016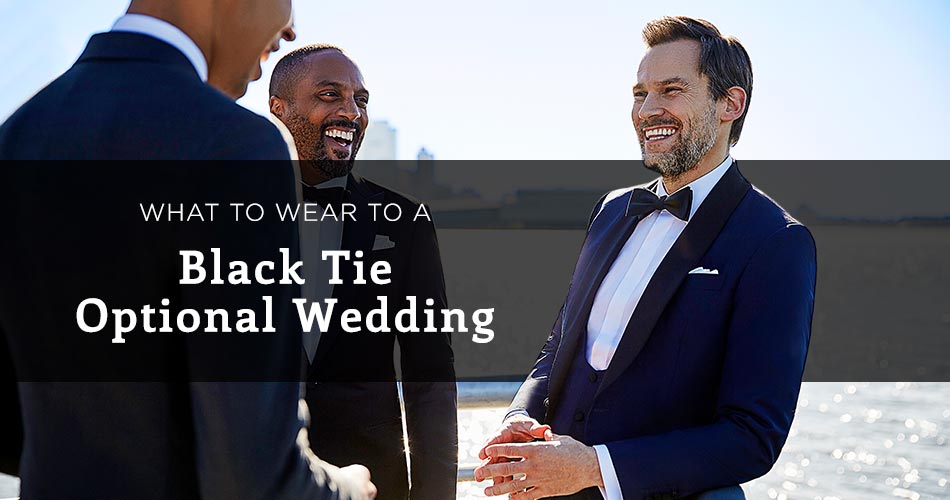 What to Wear to a Black Tie Optional Wedding
So you're going to a black tie optional wedding. You might be thinking… why make it optional? Just tell me what to wear! It does appear to make things a little more complicated, doesn't it?
In actuality, a black tie optional dress code makes things easier for you. It's true. Black tie optional weddings give you perhaps the most versatile wardrobe options to choose from. The hosts are essentially saying "smoke 'em if you got 'em," to all of the tuxedo owners out there receiving the invitation.
With a black tie optional dress code, chances are the wedding party — the groom and groomsmen — will be wearing tuxedos. It's also likely that the couple has planned a fairly elegant wedding. But in consideration of their guests, perhaps knowing that some of you don't own tuxedos, they didn't want to force the issue.
All of the recommendations presented in the black tie dress code section apply here. However, it doesn't mean you can only wear a tuxedo. If your wardrobe lacking in the tux department, don't fret. You can wear your sharpest suit and tie combination and you'll be good to go, that is, if you still keep it classy (no bright colors or loud patterns). We recommend going with a tux if you have one and if not, a dark suit like a navy or midnight blue. Perhaps add a vest and make it a three-piece to class it up a little.
Black Tie Optional Wedding Recommendations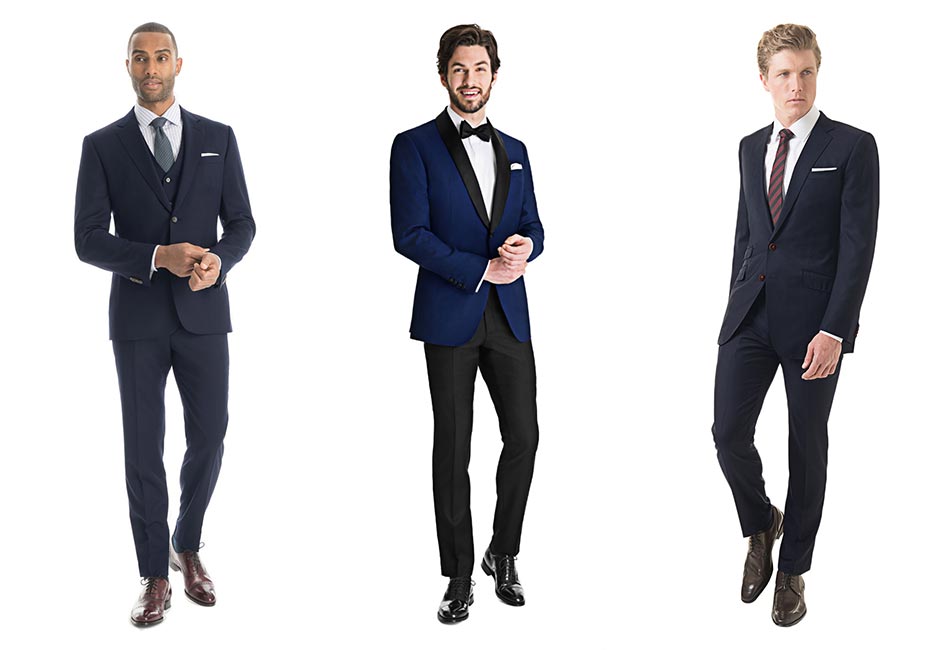 Suits pictured above are available at Black Lapel via the links below:
---
Curious about other types of wedding dress codes? Click on the links below to read on.





---
Like What You See? There's More.
We'll send you style advice and intel for the modern man.
---