The Best Travel Bags For Men
Published on August 1, 2012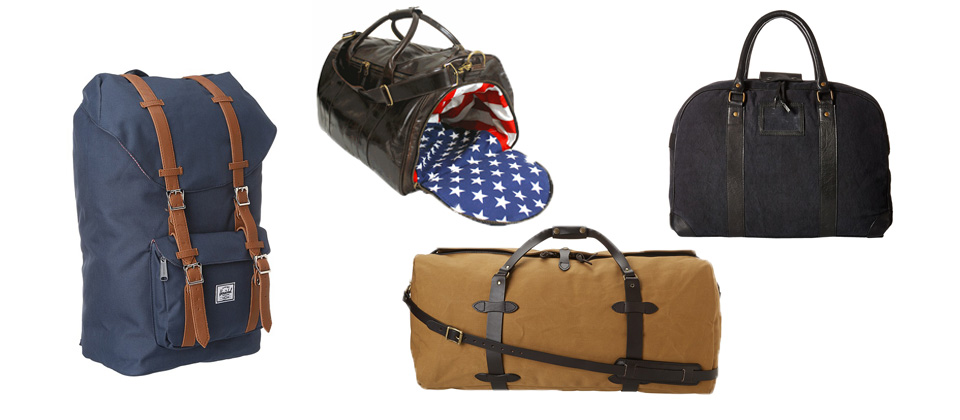 Ask any stylish jet-setter and he'll tell you that style extends beyond what you travel in to what you travel with. Just as a sharp tie can accentuate and complete your professional outfit, a smart and stylish travel bag can elevate any travel get-up into a head-turner. From the classic duffel to the light and elegant tote, we break down four of our favorite travel bags for men. So whether you're headed to the shore line, lake front or cliff side, the following are our favorite picks for that business trip or weekend getaway:
The Duffel Bag
The most familiar trip bag after the wheeled carry-on, the duffel is one of the most versatile and casual staples in travel bags for men. Designed to be durable and simple, the classic duffel is perfect when you're looking for maximum carry room without any frills. If you want something fancier and more formal looking, go with a leather duffel.  If you want something more casual, go with a canvas duffel. Regardless, a duffel bag is a worthy investment great for both everyday and on-the-go usage. Think work to gym, gym to work, work to the Hamptons.
We Like: 
Filson – Large Duffle Bag (Tan) Duffel Bags
Suggested Destinations: 
– The Hamptons, New York 
– San Francisco, California 
– Las Vegas, Nevada
The Holdall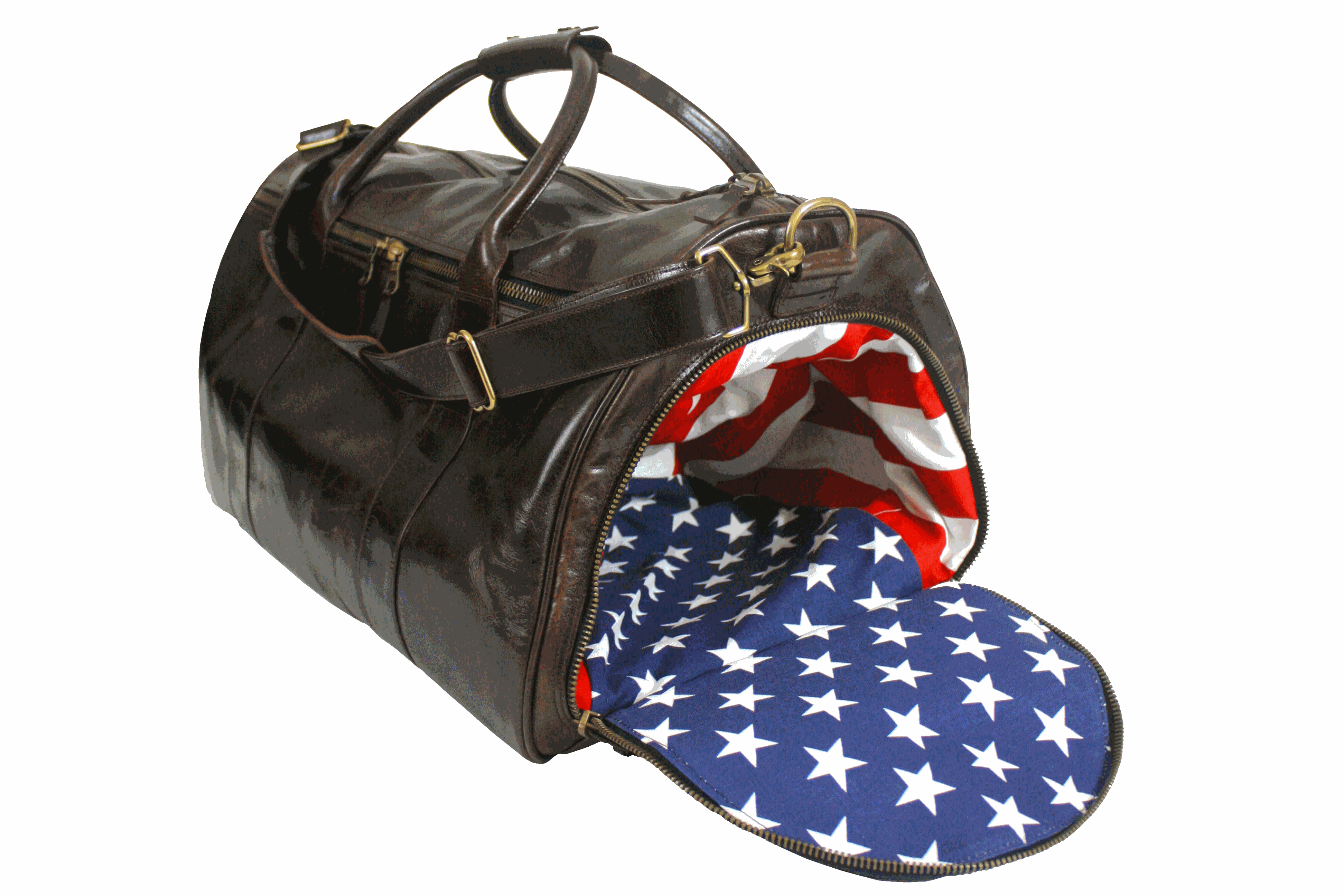 The holdall is an evolved version of the classic duffel. The modern holdall usually comes with a rectangular base, two handles and a more stylish or refined leather/cloth exterior making it the perfect carry-on to fly all your manssentials while turning a few heads en route. This structure of this bag equates to large storage capacity making it an ideal candidate for that longer, mid-summer trip.
One of our favorites by Saintly is completely customizable inside and out.
We Like: 
Saintly Weekender Bag in Florentine Leather
Suggested Detinations:
– Phuket, Thailand
– Cuzco, Peru
– Prague, Czech Republic
The Backpack / Ruck
The symbolic bag of the student, the backpack is graduating beyond campuses to stylish, professional looking for maximum utility and versatility during brief escapades. Don't be afraid to rock a blazer and disrupt a few style archetypes by strapping on one of these bad boys packed with your weekend survival gear. Summer camping trip? This will hold a change of clothes and a bottle of whiskey. Vegas bachelor party? This will hold…well, this will hold whatever you need for that weekend of crazy stories.
We Like: 
Herschel Supply Co. – Little America (Navy) Backpack Bags
Suggested Destinations:
– Faro, Portugal
– Maui, Hawaii 
– Cairo, Egypt 
The Tote
The modern equivalent to the man's briefcase. The tote is a very fashion-forward looking travel item and given the tired stigma of "man purse", it's not meant for the faint of heart. Where it falls a bit light on the storage department, it makes up for with its sleek elegance, making it one the boldest travel bags for men bold enough to rock it. Take a note from one of the manliest style icons and give it a shot for your next trip.
We Like: 

Scotch & Soda – Canvas Travel Bag with Leather Details (Black) Bags
Suggested Destinations:
– Florence, Italy
– Tokyo, Japan
– New York City
The window to travel this season is closing. But whatever the season or reason, travel often. Better yet, make it a lifestyle. Whether it be with your significant other, a group of buddies or straight solo, create new and lasting memories in different places. It's enriching and it's fun. Do it in style.
Feel free to share your personal favorite travel bags for men in the comments if we've didn't mention them. If you have any questions about bags, travel, style or all the above, email us at concierge@blacklapel.com and we'd be happy to chat!
---
Like What You See? There's More.
We'll send you style advice and intel for the modern man.
---
Comments are closed.