Pants You Can Count on for Summer Business Casual
Published on May 29, 2015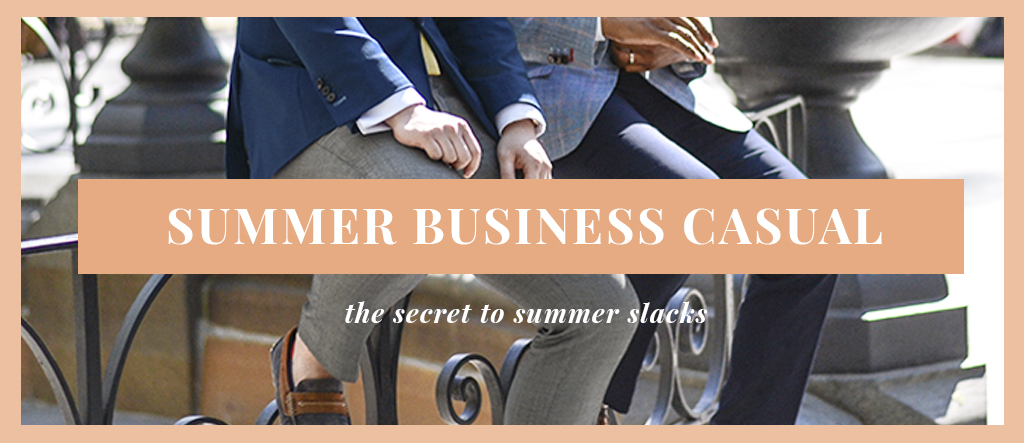 For many men summer business casual means one thing: khakis. Every year, the weather warms up and the march of baggy khaki chinos begins. Don't take fashion advice from Jake from State Farm (although you might want to follow him on Twitter), leave the khakis in the closet when you go to the office.
Now before all you chino fans go ape-poopy on us in the comment section below, let us make something clear: we have nothing against khaki chinos per se. In fact, we practically live in them on the weekends. But here's the deal: you'll look cooler and, quite literally, be cooler in a pair of tailored pants made with wool.
Wait What? Did you say wool?!
Yes, wool. Too many guys are stuck on the erroneous notion that wool is for winter sweaters and blankets. While wool is used to make clothes that keep you warm, wool is also a fantastic fabric for summertime. It makes sense. After all, the world's premiere location for wool production is Australia, where sheep brave temperatures of up to 104° Fahrenheit in the summers. Wool is really a marvel of evolutionary engineering. Merino sheep have spent multiple millennia evolving their breathable fleece which we harvest for wool. The result is an "active fiber" which responds to changes in body temperature, staying cool when you're hot. Lucky for you, you don't have to spend all that time evolving, you just need to know where to get your hands on some of that trimmed and spun fleece that's been turned into flawlessly fitting made-to-measure clothes. Which brings us back to our point: summer slacks made from wool will have you looking, and feeling, great.
Looking for some examples? See below: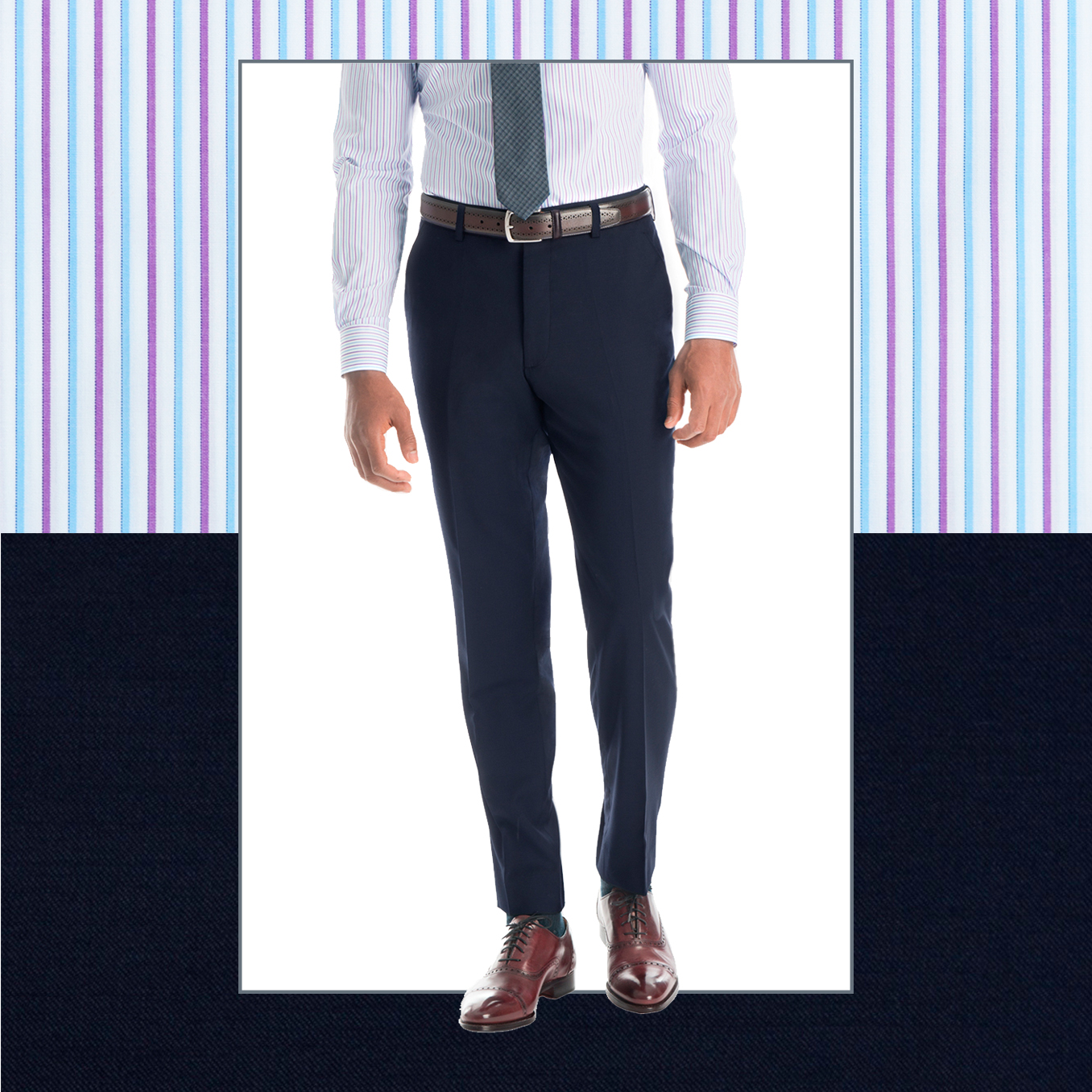 As we highlighted in our How to Lighten Up a Dark Suit story, a pair of well-tailored navy trousers will carry the flag for dark colors in your summer wardrobe without overheating you. They look great with a variety of complementary colors, like the purple and blue striped shirt and oxblood shoes we paired them with here, or the Delancey Blue Windowpane Blazer you'll see with them at the beginning of this story.
Who says all your pants have to be solids? These gray trousers, with their subtle birdseye pattern in luxurious Super 130s wool, bring a bit of texture to your lower half. Because they mix two shades of gray you can pair them with lights and darks in just about any color you like. We chose to pair them with light brown accents for a subdued combination, but you could always add a dose of color to the top of your outfit like the Royal Blue Blazer and Yellow Knit Tie we paired them with at the beginning of this story.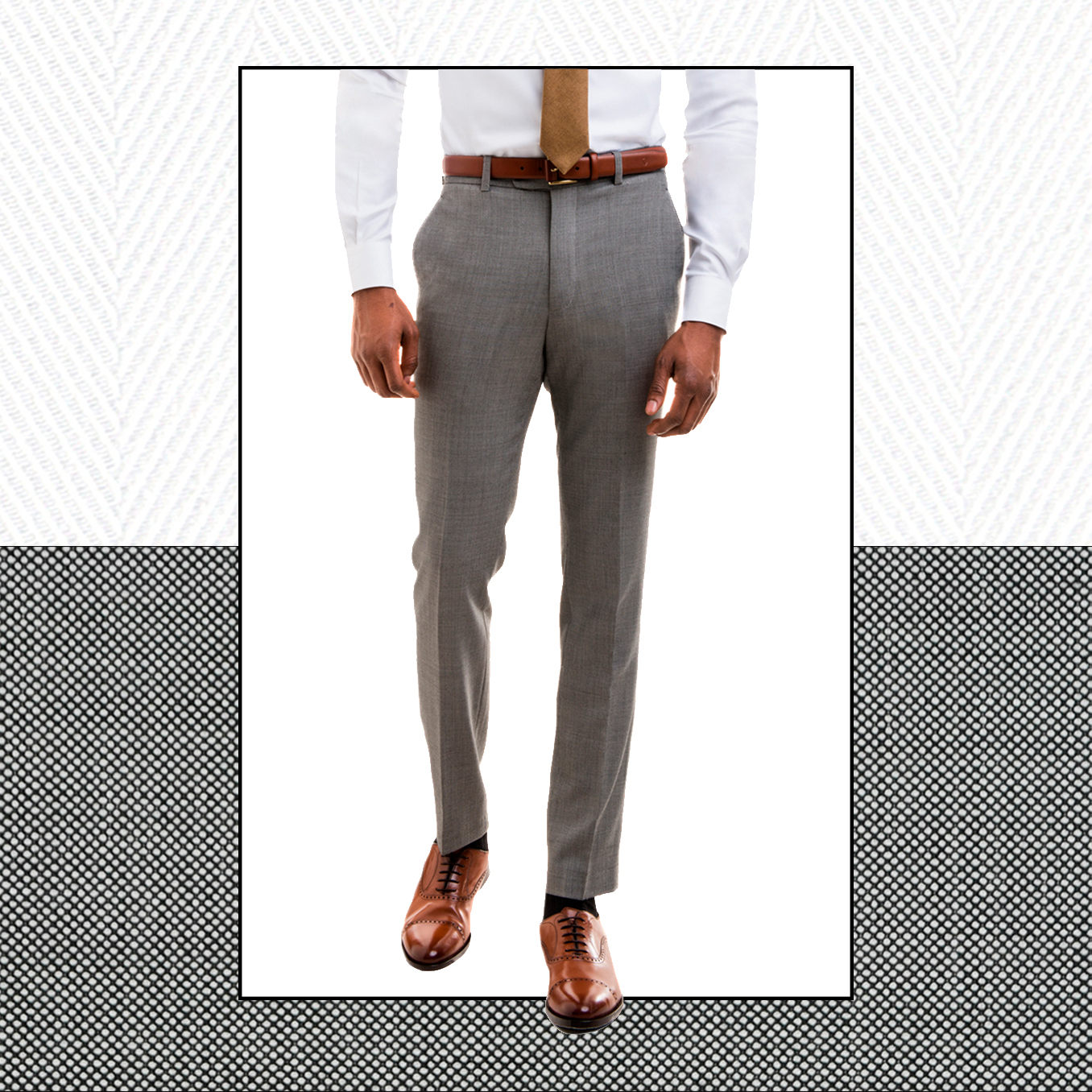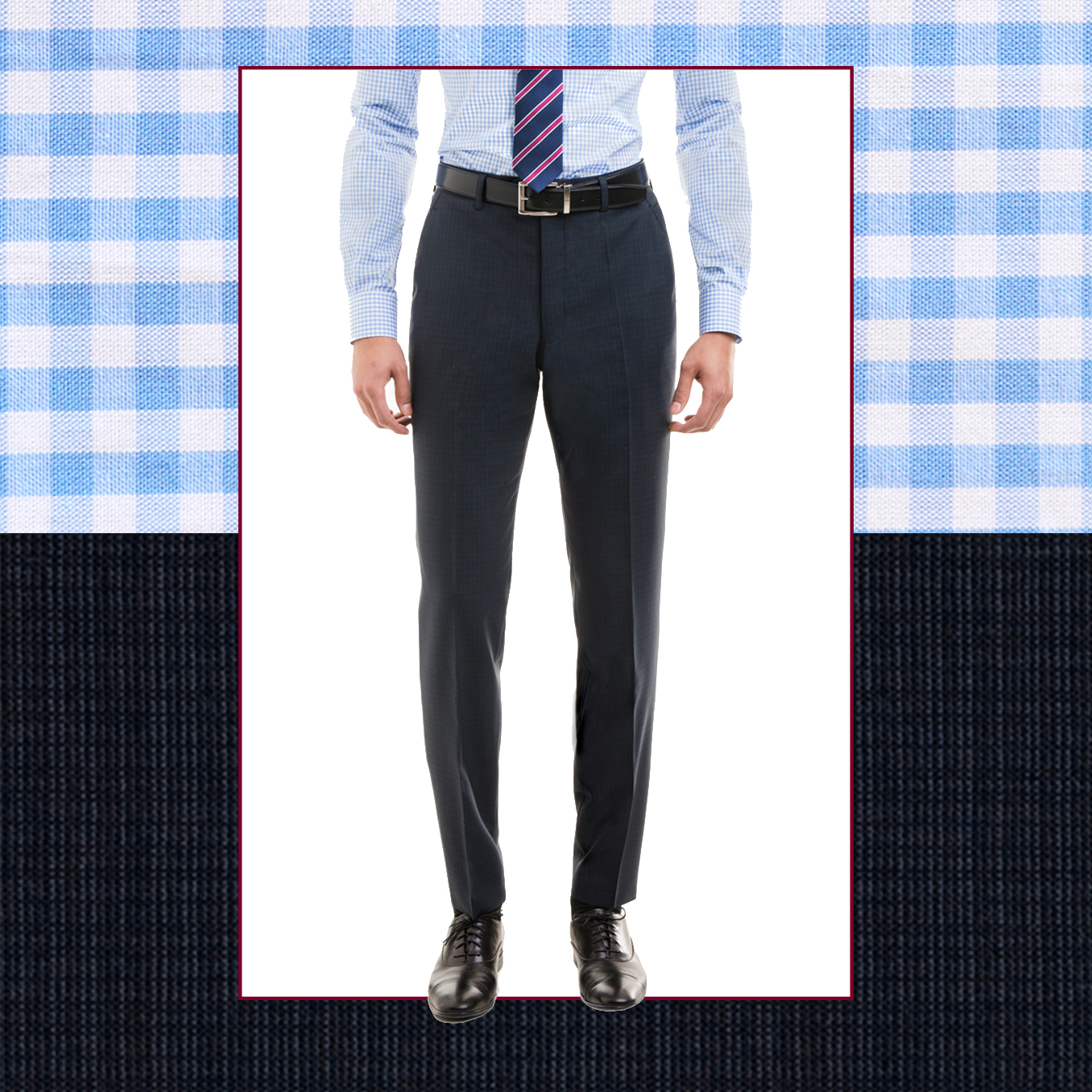 Not all wools are created equal. As we said above, some wool is intended to keep you warm (think of sweaters and blankets). On the other end of the spectrum lies tropical wool, a more open weave fabric that allows for extra breathability. That's what these pants are made from and it's what keeps you cool in these pants in the sweltering heat. Pair them with paler blues, like the light blue gingham shirt we matched them up with here, for a stylish taste of the summertime blues.
When the temperatures really soar you may want to lighten up with linen, but who wants to deal with the wrinkles? Summer business casual means looking well-put together while staying cool and that's just what a pair of wool and linen blended pants do. These pants can easily be the base of a casual outfit, just pair them with a trim polo shirt and a noticeable lack of socks. And, with their icy blue color and linen feel, these summer pants work in even the dressiest offices with a crisp white dress shirt and light brown double monk strap shoes like you see here (the tie, as you can see here, is optional).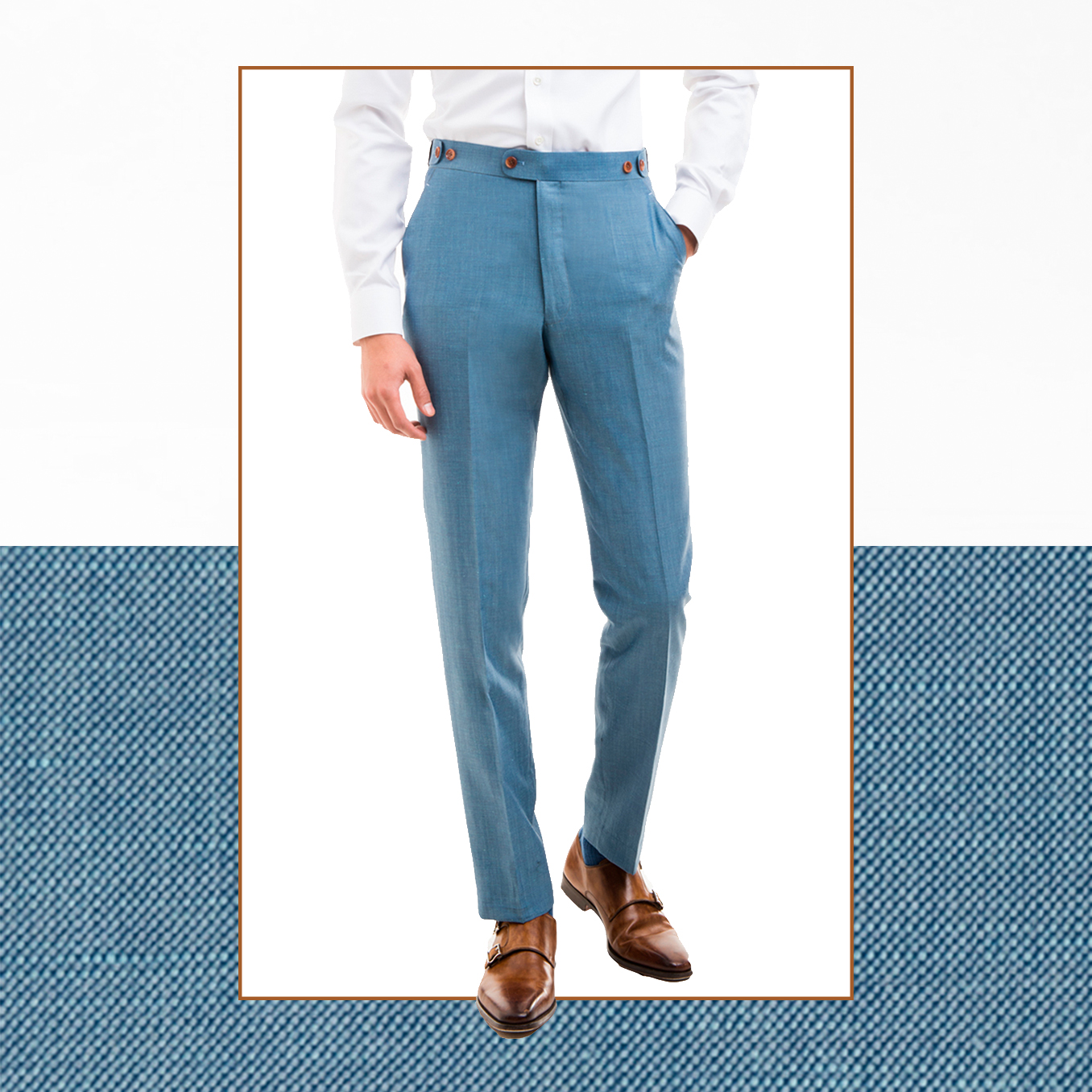 ---
Match 'Em Up
With these slacks, you're half-way to summer business casual style nirvana. What's next? Finish off the look with the 5 Essential Shirts of Summer.
---
Like What You See? There's More.
We'll send you style advice and intel for the modern man.
---