Style Series Part 2: Experimenting
Published on March 7, 2012
As we discussed in Part 1 of the Developing Style Series, taking the time to know yourself and figure out how you would like to present yourself to the world is the first step towards manifesting your personal style.  The next step is to create an image that is personal and truly yours. To do this it is important to experiment in increments.
Now, we know using the words "experimenting" and "style" together strikes fear deep in the hearts of men.  After all, the word "experiment" connotes something drastic or radically "out there".
BUT NOT FOR YOU.  You are reading this for a reason.  You will have the right approach and you will move forward with confidence.  External judgment is transient while having the fortitude to confidently express yourself is rewarding and endures long beyond anyone's idea of fashion.  Plus we're here to help you along the way.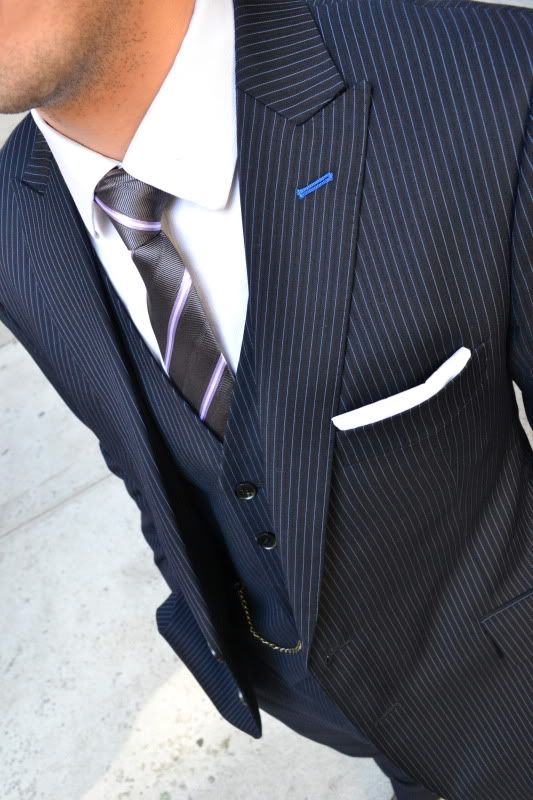 Experimenting for us does not mean jumping off the deep end right away but rather gradually taking calculated steps in both familiar and unfamiliar waters.  In doing so you might find that hitting your sartorial stride and rhythm comes more naturally than you might expect.  So where to start?  We begin with individual pieces in small increments.
Let's take socks and shoe laces for example.  For most men these items are after thoughts; they are simply inconsequential parts of a larger construct; though they don't have to be.  We can reinterpret the role of such accessories in our outfits by making them a focal point rather than an overlooked supplement.
Socks are an easy and non-expensive way to experiment. Skip the basic black, navy, and charcoal selections and try out some non-traditional solid colors or some patterns (argyles, stripes, etc.).  By buying or tailoring your pants just a tad bit shorter (i.e., going with minimal to no break) you can show off this once under appreciated aspect of your suit. Just a bit of peek can add color, patterns, and a subtle bit of flare to an otherwise neutral outfit.
The same goes for colored shoe laces. These blue laces pictured above are an unexpected deviation from the norm. They are fun and contemporary but still subtle enough for the boardroom. We love these!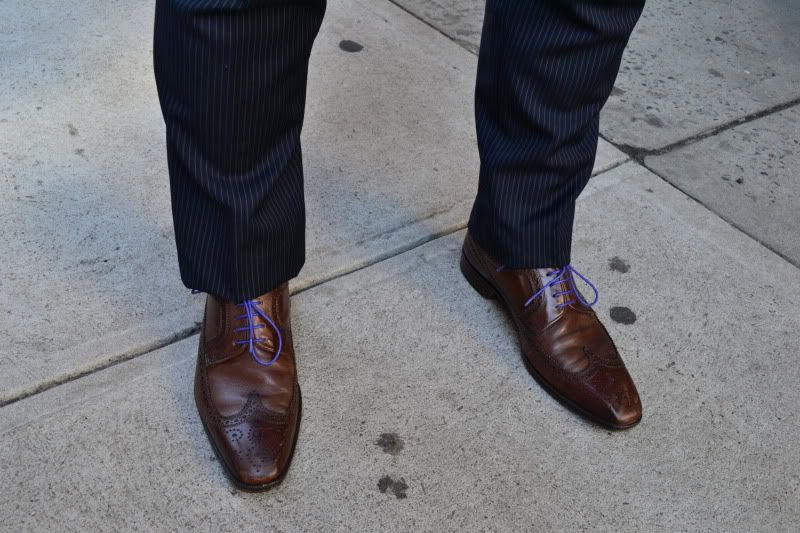 Now we know some of you are looking to accentuate style beyond the work place, so the colored socks and shoe laces might fall in the "been-there-done-that" category.  Even so, the concept of experimentation in increments can still apply.  Case in point, Derek, one of our Co-Founders loves the HBO series Boardwalk Empire, especially when it comes to its sartorial splendor.  Now Derek isn't going to start dressing like Nucky Thompson anytime soon (though, maybe for Halloween?), but he has been inspired to add a simple, Jazz Age-type twist to his sleek, Midnight Navy Pinstripe Custom Suit.  How?  A vintage pocket watch he picked up at a local thrift store.  With this single item, he has added some culture and historical flare to a chic and contemporary suit.  Now that's personal style at its very best.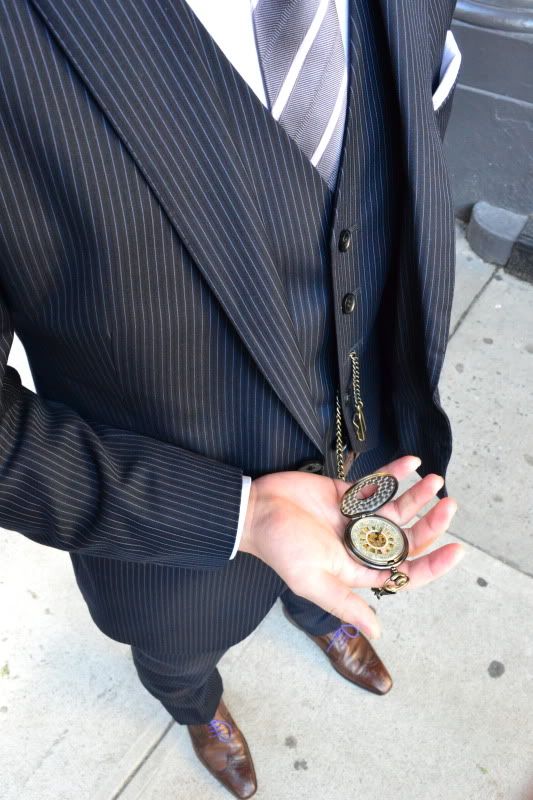 Experimenting with your style doesn't have to be a painstaking task. It should be simple and exciting. With a growing plethora of clothing and accessory options for men both online and offline, there are limitless ways you can experiment with color, patterns, cut and accessories. From head to toe, maximizing your style by adding select statement pieces are the key to looking good and feeling fresh every day.
___
The week is still young so make some bold moves. Send us pictures of your experimental details at concierge@blacklapel.com and we'll post our favorites on facebook.
Until then,
Happy Suiting!
---
Like What You See? There's More.
We'll send you style advice and intel for the modern man.
---