Look of the Year – The Blue Gray Birdseye Custom Suit
Published on January 1, 2015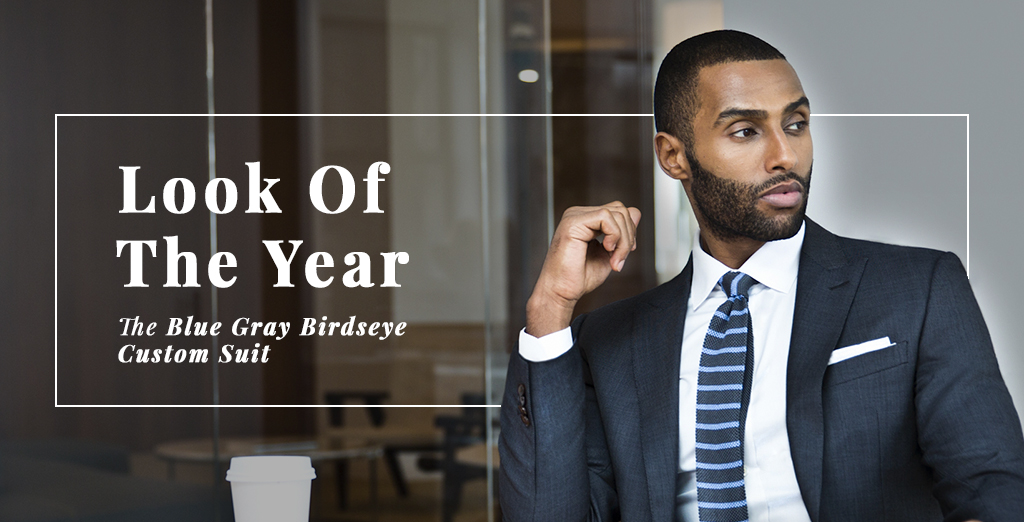 At Black Lapel we try not to play favorites with our suits. Asking us which is our favorite is like asking a mother which child is her favorite. We love all of our clothes equally. They all have their strengths and we love what makes them different.
Need a staple suit to get you through the work week? You'll be hard pressed to beat the Navy Blue Custom Suit look we put together back in October. Want to impress at a black tie wedding? Don the Royal Blue Custom Tuxedo look we featured back in June and you won't be missed.
Still there is one look that is so fly, the term Look of the Week couldn't do it justice. This is bigger than a Look of the Week. This is a Look of the Year. It's the Blue Gray Birdseye Custom Suit, paired with a White Solid Herringbone Weave Custom Dress Shirt, a simple, white pocket square and topped off with a striped knit tie by Fort Belvedere and a pair of dark brown shoes by Paul Evans.
"This was bigger than a Look of the Week. This was a Look of the Year. It was the Blue Gray Birdseye Custom Suit."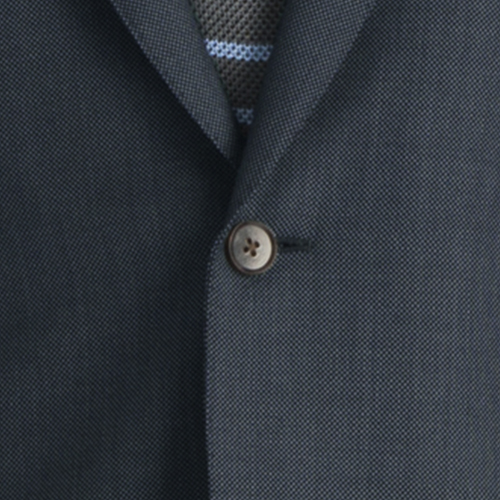 Small Pattern, Big Style
Look closely and you'll see that the suit is made up of two colors, a dark blue base covered with lighter, grayish blue birdseye circles. The two begin to blend visually as you step back, but the pattern gives the suit a depth that a typical solid will never achieve.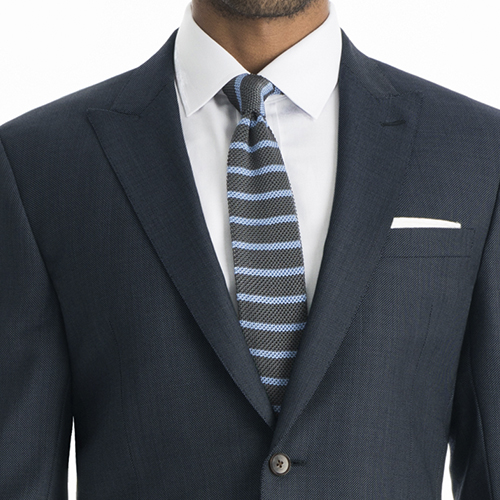 Finishing Touches
When you've nailed such a great combination, it's easy to pat yourself on the back a bit prematurely and forget about the accessories. Finish strong with smart, choices for the other fabrics that go into this outfit, namely the solid white pocket square and solid blue socks. Cap it all off with a pair of cap toes in a rich brown color that picks up the deep brown of the buttons of your suit. It's the little harmonies like these that make for a cohesive and classic look that'll take you through the next year and beyond.
2nd Place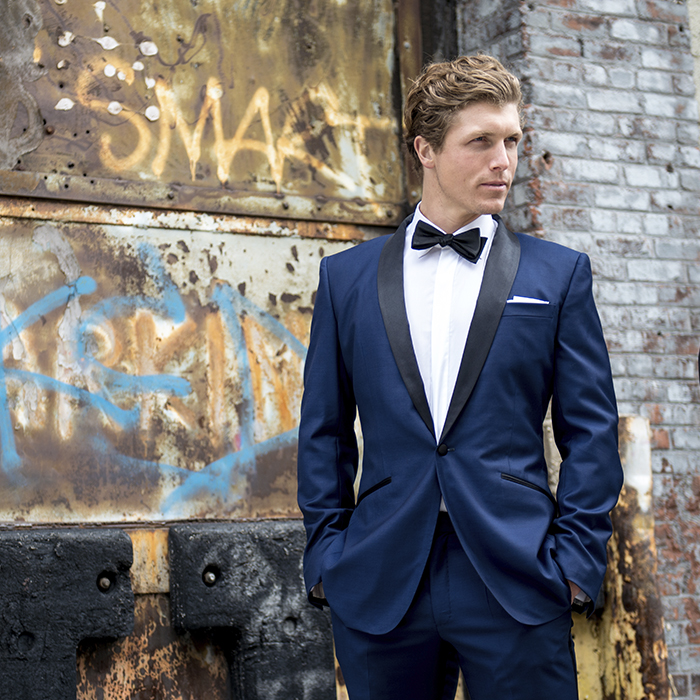 3rd Place
---
Like What You See? There's More.
We'll send you style advice and intel for the modern man.
---