Style Hack: How To Keep Your Shirt Tucked In All Day
Published on June 22, 2018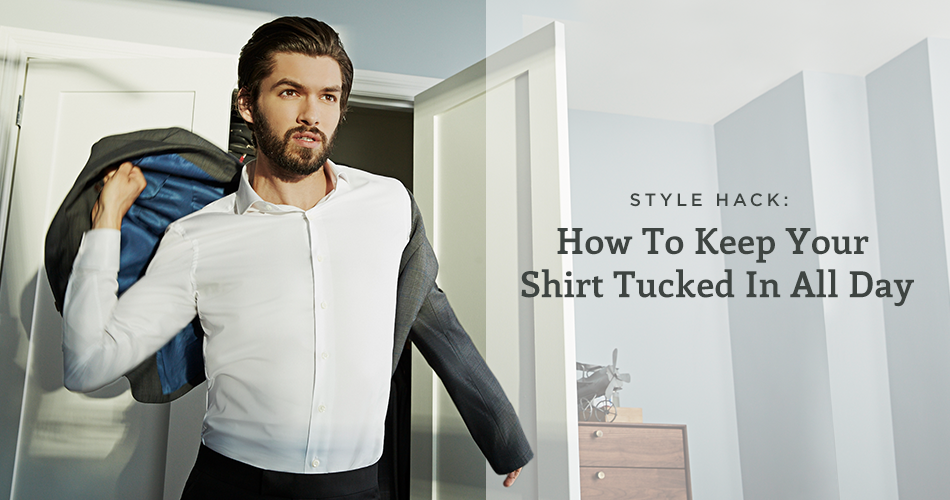 Our Tips On How To Keep Your Shirt Tucked In
A well tucked in shirt is such an underrated pleasure. Like the quiet sigh of joy you let out when you wake up too early and then realize you've got another thirty minutes of sleep coming your way. It makes for an emphatic I-know-what-I'm-doing sartorial statement. Because nobody looks good with a shirt that's parachuting out of the sides of their pants. And constantly tucking in excessive fabric strikes an ugly balance between OCD and BFD. Anyone can rinse and repeat the tuck fifty times a day, but if you're ready to know how to keep your shirt tucked in once and for all, Read on.
---
Method #1 – Keep Your Shirt Tucked In With A Proper Fit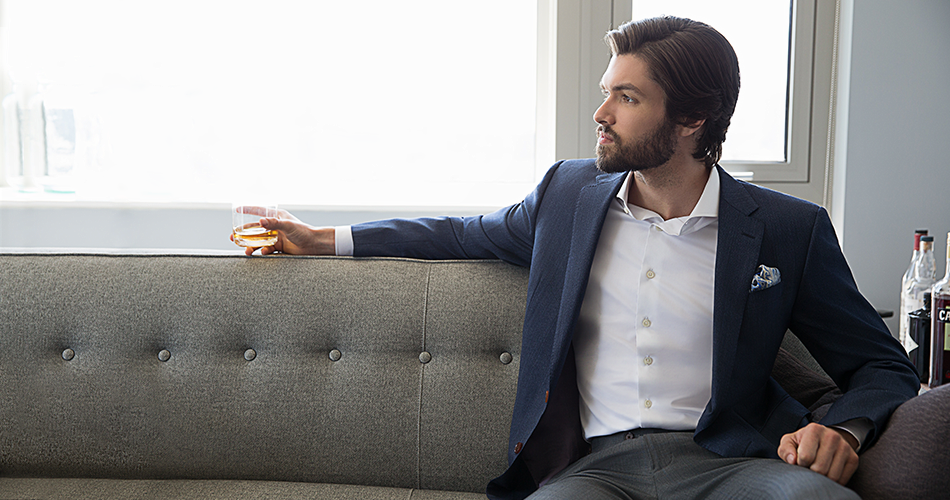 The single most effective method of keeping your shirt tucked in all day is to make sure your shirts actually fit you. After all, less fabric to tuck = less tucking. (If you're unsure of how to check this, we've got you covered.)
Here are some basic poor fit red flags:
Your shirt forms multiple pleats (accordions) when you try to tuck it in, looking a bit like an upside down chef's hat.  

Reaching for anything causes your shirt to come untucked. Heck, the act of reaching makes you look like you have webbing below your arms due to excess fabric.

The hem of your shirt is either too short and constantly comes out of your waist or is too long and causes bunching in the seat of your pants (because nothing says adulting like diaper butt).
Go ahead and avoid the above by picking up a few shirts that fit well. No excess fabric means the shirt follows your silhouette and stays close as you move. An armhole and sleeve width that fits closer ensures greater range of movement without placing any strain on the waist area. And the Goldilocks of length means no hems peeking out and no bunching in the seat.
Where can you can such a miracle fit? Go custom.
---
Method #2 – Hold On To Your Pants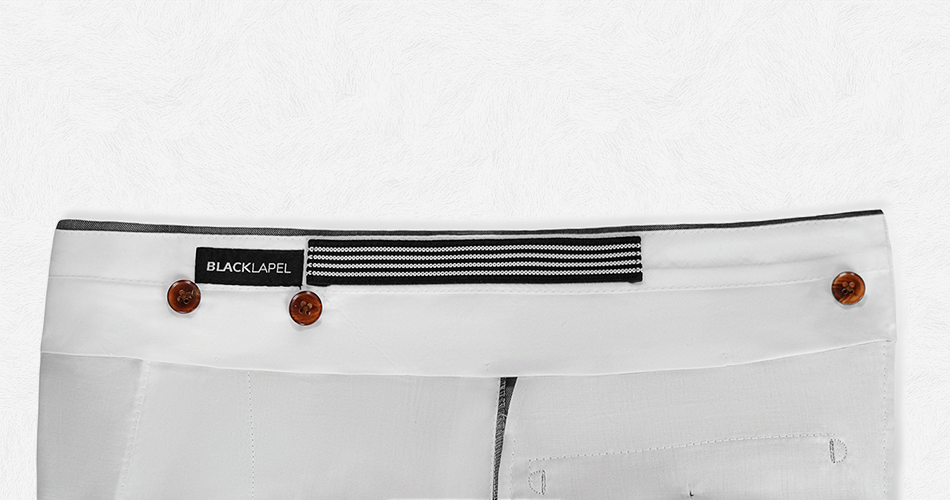 Or rather, have your pants hold on to your shirts. Pants do so much of the leg work (pun intended) in keeping shirt tucked in, yet receive so little credit. In fact, there's a secret weapon that some pants have in their "back-pocket"— rubberized waist bands. Certain high–end pants are equipped with discrete rubber grips sewn into the waistband which help create a firmer hold on your tucked in shirt. Basically, every time you lift your arms up, your shirt is going to stand its ground. And of course, the answer to your question is yes—Black Lapel's custom pants do indeed come standard with these grips.
---
Method #3 – Pleats in the Back – Party In The Front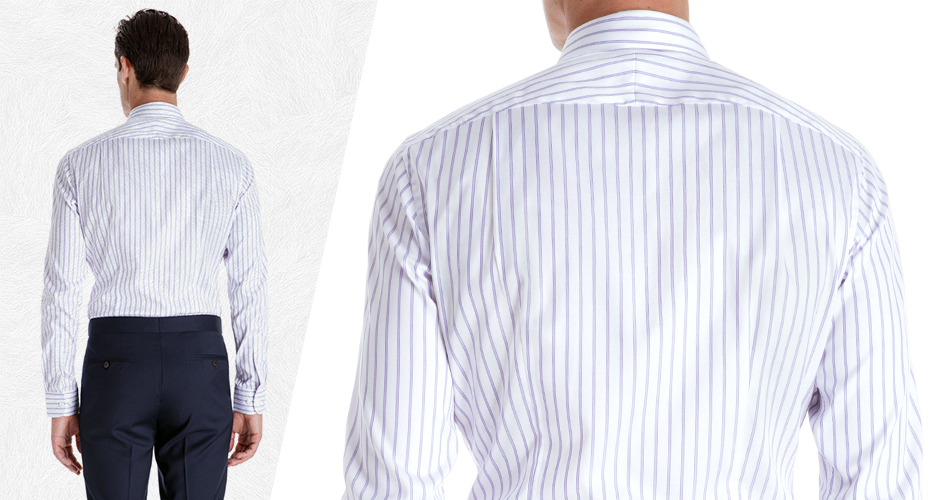 An often overlooked but important aspect is to make sure you have pleats in the back of your shirt. The pleats are typically placed directly below the yoke either at the center or near your shoulder blades (either location can get the job done). This feature is sometimes overused particularly on shirts that are oversized and don't fit well. But on a slimmer fitting shirt, it allows you to go for a slim look in the torso while adding some well-located mobility where you need it most. So when you're raising the roof on the dance floor or hugging the bride and groom at the next wedding you attend, the pleats will have your back and keep your shirt neat and tucked.
---
Method #4 – Using Shirt Stays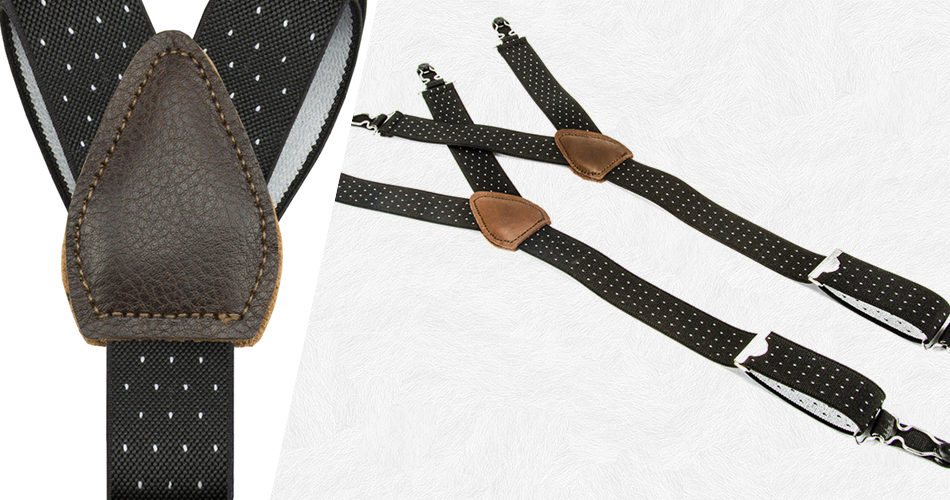 When all else fails and you need a quick fix because your Black Lapel custom shirts haven't arrived in the mail yet, there's the humble shirt stay. Shirt stays — also referred to as uniform shirt garters or shirt holders — are elastic straps that makes use of tension to keep your shirt tucked in. They're similar in principle as suspenders and keep your shirts locked in place by connecting the hem of your dress shirt to your socks via clips or feet via a harness.
How to Keep Your Shirt Tucked In = Answered
Now you know the secret to a well tucked shirt. Of course, we're partial to the custom shirt method. Not only does it provide a solution to keeping your shirt tucked in, clothing made for you to your measurements just look better at the end of the day. With a better fit comes greater style and consequently a deeper confidence to go off and conquer the world. But first, make sure you master the shirt tuck.
---
---
Like What You See? There's More.
We'll send you style advice and intel for the modern man.
---