How to Give Your Suit a Vacation
Published on May 21, 2014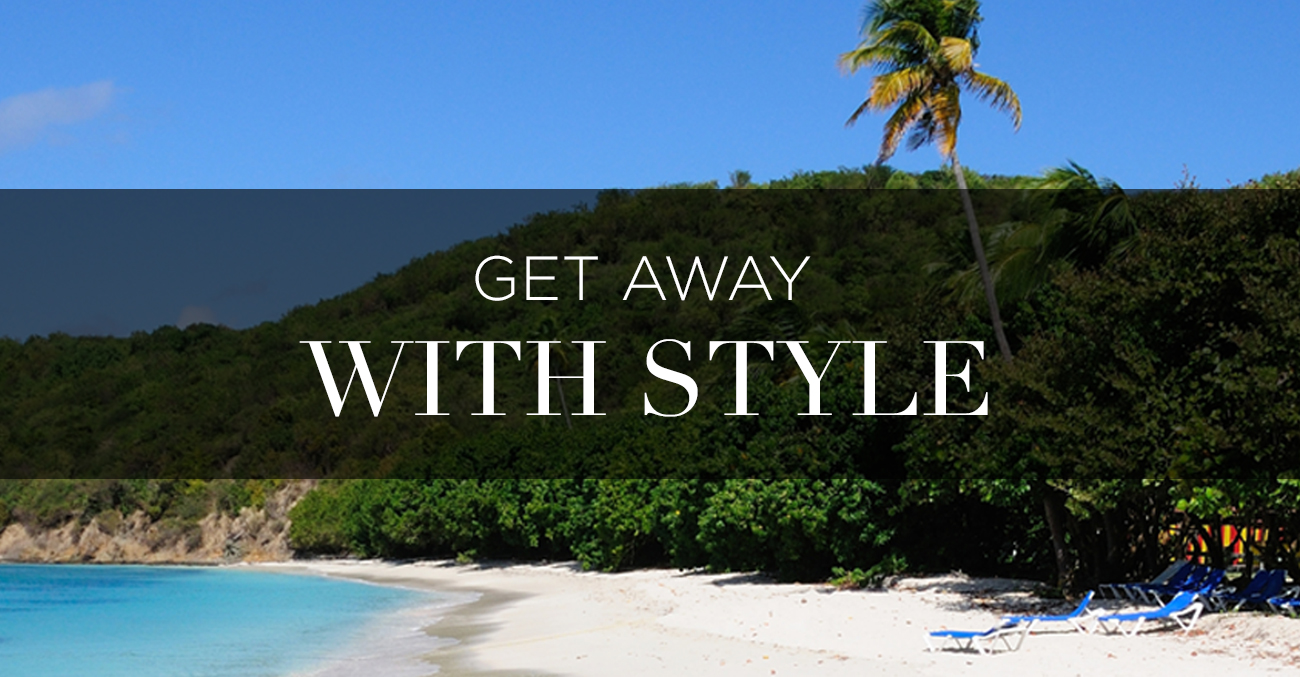 It's wedding season and that means romantic getaways and honeymoons in exotic locations. Even if the only knot you're thinking about tying is in your neckwear or if you've been married so long you don't remember your honeymoon, we've got a romantic getaway for you and that special somebody.
The following beach vacations are just what the doctor ordered (that's, Dr. Love in case you didn't know). We'll show you where to go, where to stay, what to see and, of course, what to pack (because dapperness doesn't take a day off).
The Puerto Rican Weekend
Puerto Rico is so close to much of the mainland USA it's an easy quick trip for a long weekend. You don't need a passport, you don't need to exchange your money and with so many English speakers you barely even have to remember much of your high school Spanish classes to easily navigate this little taste of Latin America in the Caribbean.
FLY TO : San Juan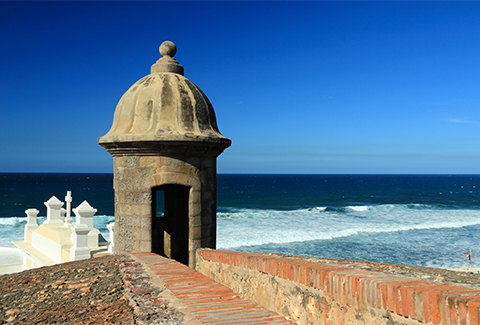 Besides flying in and out through San Juan, leave some time in your trip to check out the great eats in Old San Juan and see El Morro, Puerto Rico's iconic fortress.
STAY AT : El Conquistador Waldorf Astoria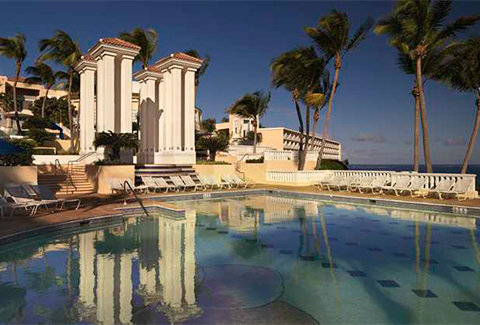 Situated on the Eastern side of the island in Fajardo, this resort includes romance packages (read: you're going to get some), several spas and pools galore.
EXPLORE : Isla Palominos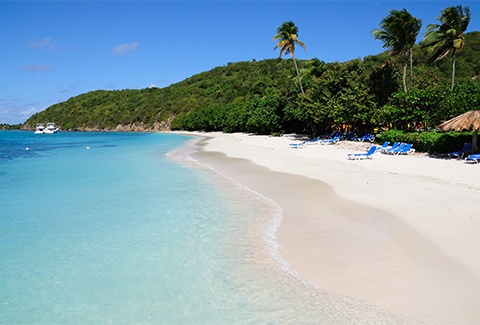 The tiny island of Palominos sits just a short jaunt away from El Conquistador where boats ferry visitors back and forth everyday.
PACK : A Light Blue Linen Blend Custom Blazer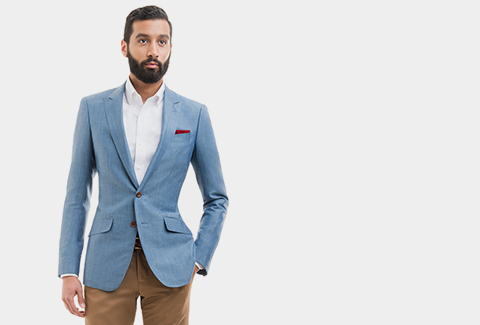 This jacket reflect the easygoing vibe of the Caribbean (and the light blue color too). Keep your cool in this linen jacket that goes well with a crisp white shirt, khaki chinos and loafers (sans socks) for a night out on the town.
Featured Here: Light Blue Linen Blend Custom Blazer
---
Taking it Slow in Cabo
For the honeymooners out there, the sightseeing is not nearly as important when picking your destination as…well…"other things" you're concerned with when you're on your honeymoon. That's why a trip to laid back Los Cabos makes a lot of sense.
FLY TO : San Jose Del Cabo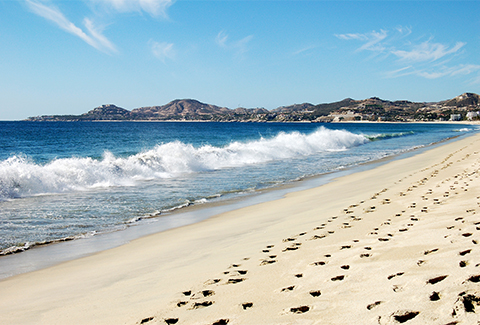 While some of the best places to stay are in the corridor between San Jose Del Cabo and Cabo San Lucas, make time to see both towns. More laid back than its sister town, check out San Jose Del Cabo for authentic Mexican grub.
STAY AT : Hilton Los Cabos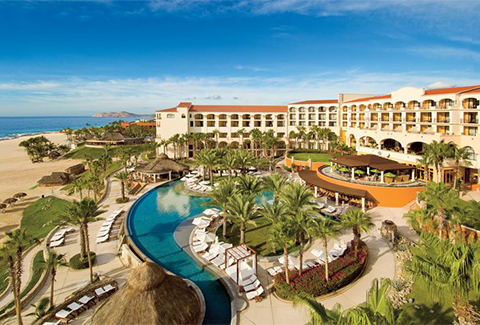 This all-inclusive resort features fantastic views of the Sea of Cortez from every room as well as the huge infinity pool with swim up bar at the center of the hotel.
EXPLORE : El Arco & Cabo San Lucas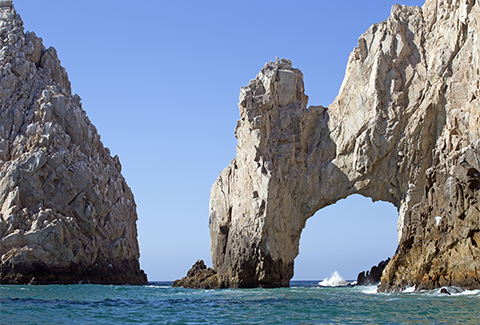 Cabo San Lucas can be touristy (especially places like Sammy Hagar's tequila temple, Cabo Wabo Cantina) but it draws a crowd for natural wonders too. Take a water taxi to Lover's Beach at El Arco, the famous arch rock formation that sits at the southernmost tip of Baja.
PACK : Khaki Linen Blend Custom Suit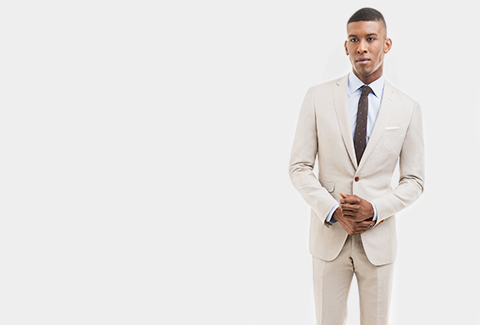 Will you wear a suit on your vacation? Probably not, but the lightweight khaki pants work great for strolling the streets and the jacket will come in handy for looking your best while carrying your passport and tickets on your travel days (and upping your chance of an upgrade).
Featured Here: Khaki Linen Blend Custom Suit
---
The Adriatic Adventure
If you've done the quick trip to the islands, you've covered the honeymoon getaway and you're looking for something a little more extravagant, not much beats boating on the Croatian islands in the Adriatic.
FLY TO : Venice
The word is out on the Croatian coast, yet there still aren't direct flights to Croatia from the USA. So why not make the transfer a part of your trip and use Venice (which does have direct flights) as your arrival and departure city. Spend a night or two on the canals, before catching a ferry to the city of Pula on the Croatian coast.
STAY AT : On board your own charter yacht in Pula
You don't have to take a cruise to have a floating hotel. Chartering a yacht, complete with a skipper who will take care of everything from the boat to the food (think extremely fresh fish) is not exactly cheap but not completely off the charts either.
EXPLORE : The Adriatic Islands like Mali Losinj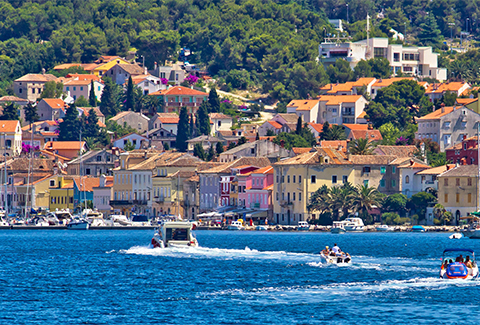 There are over a thousand islands on the Croatian coast. Some are inhabited but none are particularly crowded, so you'll feel like you've got the whole place to yourself no matter where you dock.
PACK : Hudson Navy Windowpane Custom Blazer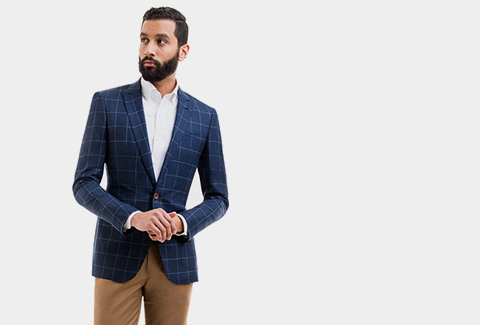 Even in the middle of the summer, the Adriatic breezes will keep you cool, especially at night. This nautical influenced navy blazer is the perfect companion for your trip. You can wear it on the boat, or for cruising around on shore, with khaki shorts to unleash your inner playboy.
Featured Here: Hudson Navy Windowpane Custom Blazer
---
Like What You See? There's More.
We'll send you style advice and intel for the modern man.
---